'Thank you for everything', say Manchester United fans to Fergie
Join the conversation
CNN iReport
May 8, 2013 -- Updated 1543 GMT (2343 HKT)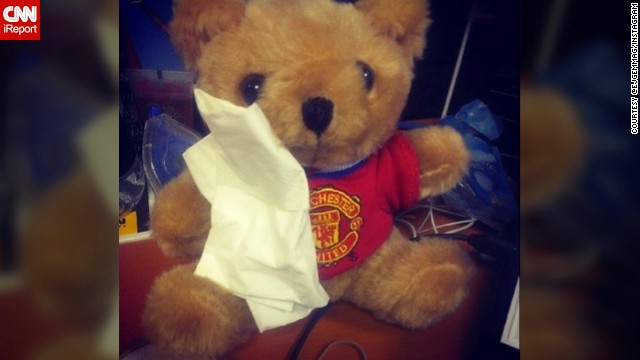 "Teddy is very sad," wrote Instagram user @ejgemmag In Manchester, England, of her toy after hearing news of United manager Alex Ferguson's retirement.
Instagrammer @johnwalker021, who is half English and half Swedish, displayed his shirt with pride and posted a football chant in honor of Ferguson: "So here's to Alex Ferguson. He'll take us all the way! We're on the road to glory now! Winning at home and away."
"I felt like I had been punched in the stomach and contemplated calling in sick to work," said Instagram user @jplubrani, in active service in the U.S. military from Los Angeles. "I got a tear in my eye ... All those emotions at once!"
"Lifelong fan" @alexbalding shows his red devil tattoo -- Red Devils is the club's nickname -- done the very morning of the announcement Ferguson was to retire. He said he was "devastated" by the news.
"The man will definitely be missed," said @sosogeed813, who shared this picture from his first Manchester United game. "It was an experience of a lifetime ... It is the beautiful game after all. Thanks Sir Alex Ferguson!"
In Oatley, Australia, @frankiegram1 showed off a sad look while wearing a Manchester United top (with help from his owner, Matt).
"It's going to be interesting without him," said Instagrammer @kurto12.
"Seeing my favorite team with another manager next season, that's going to be tough to get used to," said Instagrammer @shar316 from Kuala Lumpur, Malaysia.
Thai-Brit Instagrammer @KrisRedford posted a picture of himself proudly wearing his United team shirt.
Instagrammer @mrsagatha_sari's young son Waltteri wears his United jersey to play football in the southern Finland where they live, in this photo from last summer. She said she was "very sad" about Ferguson's retirement, but "I guess that change might even be good."
Sadness in team's home town
Fans wear shirts with pride for 'Fergie'
'I got a tear in my eye'
'Devastated' by the news
Remembering the beautiful games
Mournful in Australia
'Interesting' future ahead for team
'Tough' to get used to
Wearing the shirt of the 'Red Devils'
Could change be good?
STORY HIGHLIGHTS
Instagram users share photos of themselves and their friends and family emblazoned in Manchester United gear
Tributes paid by "devastated" fans include a new tattoo by one user of the social media platform
From Malaysia to Iceland, posts reflect breadth of United fan base for iconic team and its legendary manager
(CNN) -- It was as if someone had died. Fans from across the world poured out their grief after English soccer team Manchester United revealed that their legendary manager, Alex Ferguson, is to retire at the end of this season.
The showing of emotion was particularly apparent on the mobile photo sharing site Instagram, where fans shared photos of themselves and loved ones in United gear in honor of the famed manager, who steered the club to countless victories both in the UK and abroad.
"When I heard the news I got a tear in my eye, felt like I had been punched in the stomach and contemplated calling in sick to work," said Instagram user @jplubrani, who serves in the military in Los Angeles, California.
In Florida, Instagram user @sosogeed813 said he was "shocked" but at the same time was thankful for the legacy that Ferguson will leave the club.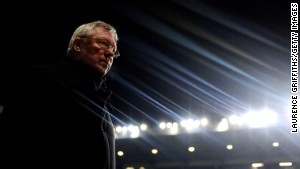 Alex Ferguson's football legacy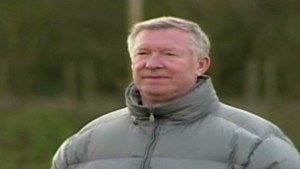 Ferguson's retirement 'a sad day'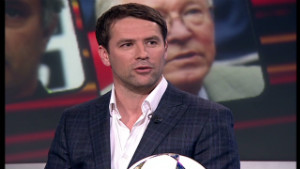 Will Mourinho replace Ferguson?
Thousands of miles away in Malaysia, Instagram user @shar316 pictured herself with a commemorative scarf and t-shirt as she reflected Ferguson's achievements at Old Trafford.
"Seeing my favorite team with another manager next season, that's gonna be tough," she wrote. "But nonetheless thank you for everything you've done, Sir Alex!"
One devastated fan went as far to make his devotion permanent.
After hearing the news, Instagram user @alexbalding went and got a tattoo of a "Red Devil" logo -- the team's nickname.
While the accolades poured in for the world's most famous football club manager, others pondered what life would be like for Manchester United after "Fergie", as he is affectionately known by fans, makes his exit.
"I was very sad to hear the news, but I guess that change might even be good," said @mrsagatha_sari in southern Finland.

Today's five most popular stories
Part of complete coverage on
October 28, 2014 -- Updated 1253 GMT (2053 HKT)

They splash the cash on the world's best players, now Real Madrid are giving the Bernabeu the same treatment with a bling makeover.
October 27, 2014 -- Updated 1309 GMT (2109 HKT)

Football world mourns South African captain Senzo Meyiwa who was shot and killed during a botched robbery in a township near Johannesburg.
October 21, 2014 -- Updated 1348 GMT (2148 HKT)

From the ancient ruins of Rome, a new empire rises. But the eyes of the city's newest gladiator light up at thoughts of the Colosseum.
October 21, 2014 -- Updated 1622 GMT (0022 HKT)

Once part of Germany's largest Jewish sports club, now he's the first ISIS suspect to stand trial in a country left shocked by his alleged radicalization.
October 17, 2014 -- Updated 1411 GMT (2211 HKT)

One goal in eight matches for new club Liverpool, and dumped by the Italian national team -- Mario Balotelli has yet to shine on his English return.
October 18, 2014 -- Updated 1819 GMT (0219 HKT)

Should a convicted rapist, who has served their time in prison, be allowed to resume their old job? What if that job was as a high-profile football player?
October 16, 2014 -- Updated 1247 GMT (2047 HKT)

After 10 years of golden glory, it's easy to see how Lionel Messi has taken his place among the football gods.
October 16, 2014 -- Updated 1034 GMT (1834 HKT)

When will the tears stop? A leading Italian football club is pursuing a new direction -- under the guidance of its new Indonesian owner.
October 13, 2014 -- Updated 2241 GMT (0641 HKT)

Norwegian 15-year-old Martin Odegaard is the youngest player ever to feature in a European Championships qualifying match.
October 10, 2014 -- Updated 1310 GMT (2110 HKT)

After revolutionizing cricket with its glitzy Twenty20 league, India has now thrown large sums of money at a new football venture.
October 2, 2014 -- Updated 1453 GMT (2253 HKT)

Get ruthless. That is Rio Ferdinand's message to soccer's authorities in the fight to tackle the scourge of racism.
September 10, 2014 -- Updated 1328 GMT (2128 HKT)

He's just 15 and the world is seemingly already at his feet. Norway's Martin Odegaard is being sought by Europe's top clubs.