STORY HIGHLIGHTS
Phoenix Coldon disappeared in St. Louis on December 18, 2011
Michaela Joy Garecht was kidnapped 25 years ago in Hayward, California
One mother writes letters to her missing daughter
The other still has the Christmas tree up, and gifts waiting
(CNN) -- (CNN) -- One mother has been waiting 17 months. The other, 25 years.
Now the discovery of three women who vanished a decade ago in Cleveland has buoyed their hope.
For Goldia Coldon and Sharon Murch, the case has reignited a thousand fantasies of their own children's homecoming.
Coldon's daughter, Phoenix, disappeared on December 18, 2011, in St. Louis. But Goldia Coldon, 66, and her husband, Lawrence, 68, have never stopped believing she will return. Their home became a testament to that optimism: The Christmas tree that Phoenix helped her mom put up is still standing; gifts await her arrival.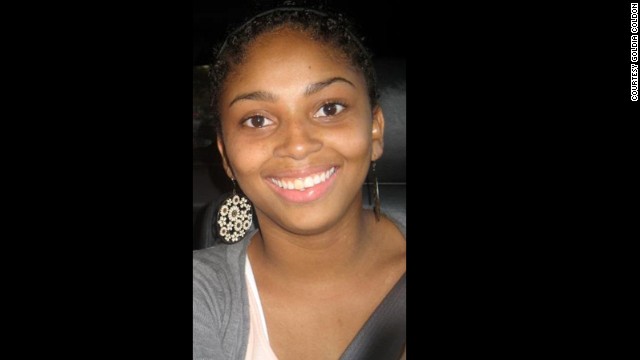 Thousands of people are reported missing every day in the United States. Phoenix Coldon, 23, of St. Louis was last seen in December 2011 sitting in her parked car. If you have seen Phoenix or any of the faces in this gallery, please contact your local FBI office or call 1-800-THE-LOST.
Christina Kleckner was last seen in Cleveland in October 2011 following an argument with her parents, according to CNN affiliate WEWS-TV. She was 24 when she went missing. The TV station described Kleckner as developmentally disabled with the mental capacity of an 8-year-old.
Witnesses saw a man grab 9-year-old Michaela Joy Garecht outside a store near her home near Oakland, California, in November 1988. Here, Michaela is seen in a childhood photo next to an image of what she might look like today.
The discovery of the three young women missing for a decade in Cleveland immediately raised hopes for Ashley Summers, who went missing in July 2007 at age 14 within blocks of the other three. Here, she is shown next to an age-progressed rendering of her on the right.
Christina Adkins was last seen in Cleveland in January 1995. She was 18 years old and five months pregnant when she disappeared.
Jessica Heeringa, 25, was abducted in April from an Exxon station in Norton Shores, Michigan, where she was working alone, sometime around 11 p.m., police said. Police have released a sketch of the suspect, described as a white male, about 6 feet tall, between 30 and 40 years old, with wavy hair parted in the middle.
Haleigh Cummings, 5, was reported missing from her family's home in Satsuma, Florida, in February 2009. The National Center for Missing & Exploited Children released the age-progressed photo to show what she might look like at age 8.
Indiana University student Lauren Spierer, 20, went missing in June 2011. She was last seen leaving a sports bar after a night out with friends.
Eighteen-month-old Amir Jennings was last seen with his mother in Columbia, South Carolina, in November 2011. Both were reported missing by a family member in early December 2011. Amir's mother was located a few weeks later after she was involved in a car accident. Amir was not in the car. Amir's mother has been convicted of being involved in the toddler's disappearance, but the boy has yet to be found.
Six-year-old Morgan Nick went missing in June 1995 after playing with other children after a Little League game in Alma, Arkansas. Police believe Morgan was abducted by a stranger.
When high school junior Kara Kopetsky didn't come home from school one day in May 2007, her parents filed a missing person report. Police in Belton, Missouri, told them they believed she was a runaway and would return in a few days. Shortly before she vanished, she told her parents her former boyfriend was stalking her.
Seven-year-old Kyron Horman was last seen in June 2010 at his Portland, Oregon, elementary school after attending a science fair. While there has been intense speculation surrounding the boy's stepmother, who told police she dropped him off, no charges have been filed in the case and no one has officially been named a suspect.
Lisa Irwin's father arrived at their Kansas City home from work to find the door unlocked, the lights on and a window tampered with. Lisa's mother said she last saw the 11-month-old the evening before. Dozens of investigators, including police and FBI personnel, have conducted numerous searches for the missing girl but have come up empty.
Six-year-old Isabel Celis's parents reported her missing in April 2012, telling Tucson, Arizona, police that she vanished from her room in the middle of the night. There are no suspects in her disappearance.
Jacob Wetterling was abducted at gunpoint in October 1989 at age 11 near his home in St. Joseph, Minnesota, near St. Cloud. His mother, holding a photo of her son, remains hopeful that he will be found alive.
Christopher Abeyta was only 7 months old when he was taken from his crib in 1986. This year, his family announced a $100,000 reward for help in finding Christopher, who would be 27 today and may look like the image rendering on the right.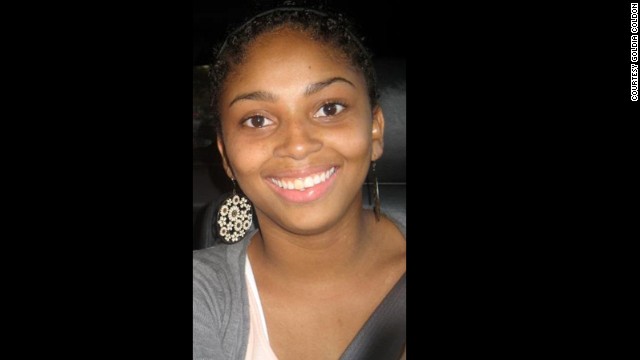 The faces of some of America's missing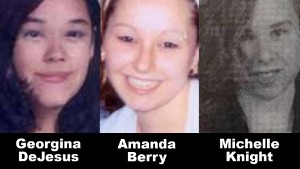 Ohio victims detail life in captivity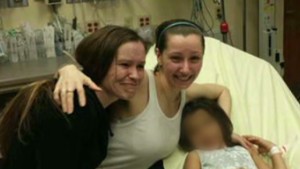 Psychological ramifications of abduction
Murch's daughter, Michaela Joy Garecht, was kidnapped on the morning of November 19, 1988, in Hayward, California, a suburb of Oakland. Witnesses, including a friend, saw a man grab her from behind and pull her, screaming, into his car.
"Hope is a very difficult thing," says Murch, her face serene and her words matter of fact, as she recounts an unimaginable horror. "It's a difficult thing to hold on to. But when things happen like these girls being found, it picks you up and carries you along for a while so you can regain your strength."
Both women have long imagined the day they will be reunited with their daughters: Will a stranger call to say he knows where Phoenix is? Will Michaela somehow escape captivity as Amanda Berry, Gina DeJesus and Michelle Knight did in Cleveland?
Coldon watched the news this week with one thought in her mind: I bet Phoenix is right under our nose. After all, the women in Cleveland were held in captivity in a house just blocks from the places where they were last seen.
Murch feels no envy watching the end of another mother's nightmare. She feeds off the hope. "It became obvious that people who've been missing a long time could still be out there. I don't know that she is, but as far as I'm concerned, there's as good a possibility that she's out there as she isn't."
On any given day, the National Center for Missing and Exploited Children handles between 3,400 and 4,000 unresolved cases. The center's Robert Lowery said his message to families is this: Never give up hope.
"We have to remain vigilant and very aggressive in our search for our kids," he said.
No one has to say that to Coldon.
"We're going to find her," she says. "It's not going to be 10 years."
Phoenix was 23 when she vanished. Michaela was 9. But the girls' ages do not matter: Their mothers' heartbreak is the same.
Waiting almost 25 years
It was a sunny Saturday morning -- November 19, 1988, the first day of Thanksgiving vacation. Michaela wanted to ride her scooter to the corner market with her best friend. Murch resisted the girls' pleas to go without an adult or one of the neighborhood teenagers. But Michaela, Murch's oldest child, begged and begged, and she eventually gave in. After all, the store was just two blocks away.
As Murch watched her daughter head out, Michaela turned around and spoke to her.
"I love you, Mom," she said.
"I love you, too," Murch told Michaela.
Those were their last words. The mother watched until her daughter got to the end of the street and out of sight.
At the store, the girls bought sodas, candy and beef jerky. When they came out, one of the scooters had been moved, three parking spaces down from the door, next to a car. Michaela went to get it when a man grabbed her from behind and shoved her, screaming, into his car.
People at the store, including Michaela's friend, witnessed the kidnapping and immediately called 911.
The community response was swift and overwhelming. Fliers with the blond, blue-eyed child's picture plastered the East Bay. Her mother pleaded on national television for the kidnapper to release her. When Jaycee Dugard, a California girl missing for 18 years, was found, Murch went on television again, talking to any reporter who would give her a few seconds of airtime.
But nearly 25 years and 15,000 tips later, Michaela remains missing.
The Hayward Police Department calls Michaela's kidnapping a priority and an active case, far from cold. An entire room is dedicated to the case. Michaela's yellowing flier is still pinned to a wall, facing file cabinets packed with the tips called in by the public. Officers chased leads when possible, but each path ran cold.
Murch has run down tips of her own, following a lead through Russia into the United Arab Emirates. On her blog, www.dearmichaela.com, she's written messages in Arabic and Russian, just in case her child was spirited to either country long ago.
She has good days and bad days. Her daughter's absence never leaves her. "It's always there. It's a big hole in the center of my life. It's impossible to get away from it. If Michaela is out there, if she is alive, she needs me to look for her."
Murch says that her heart has been shredded so many times in the last 25 years, she doesn't know if her child is alive or not. She doesn't know if Michaela is unwilling to return, long brainwashed by a captor. But it's better for her, she says, to believe that she will hold Michaela again someday.
She returns to her thoughts on hope. It's what she's written about in her latest entry on her blog, and it's why she wrote this to Michaela: "What I can't put in a photograph and paste in a blog is my heart, Michaela. My heart is always waiting for you. Your destiny is greater than the horrors that have been thrust on you. Have faith, my sweet girl, in yourself and the love that surrounds you and the light that leads you home. Have faith. Have courage. Come home."
17 months, and still hopeful
It was the Sunday before Christmas -- December 18, 2011. Phoenix Coldon attended church as part of a family whose faith is at the forefront of every decision they make. And she shot a few hoops in the yard.
It was unseasonably warm in St. Louis, and as Goldia Coldon watched her daughter play basketball, she thought Phoenix looked like she was still 12.
"Where has the time gone?" Coldon wondered. Phoenix was 23, and earlier in the year had moved back home while she finished college.
Coldon looked forward to decorating the Christmas tree with Phoenix later in the day. Her daughter was much better at it. It was an artificial tree with lights -- nothing too fancy. Phoenix loved to rip open presents on Christmas morning and chided her mom for buying expensive wrapping paper. So Coldon began using newspaper for some of the gifts. She always took care to hide one small gift among the tree branches so Phoenix would have to search it out.
On that Sunday afternoon, Phoenix climbed into her 1998 Chevy Blazer. The windows were tinted, so her mother could see only a silhouette. She knew her daughter often sat in her truck and talked on her cell phone.
About 3 p.m., Phoenix's father saw her pull out of the driveway. He thought she was going to the convenience store around the corner or maybe to a friend's house.
But Phoenix never returned.
By midnight, the Coldons knew something was wrong. It was not like Phoenix to leave and not say anything to her parents.
The couple spent the next day on the phone with friends, family -- and hospitals. When no clues surfaced, they called police.
Phoenix's Blazer turned up at a tow yard in East St. Louis, Illinois, on January 2. It had been found stopped on a street, with the motor running. Her purse was still in the car; designer eyeglasses sat on the console.
In the first few days, Lawrence would say: "Well, I think Phoenix left here to meet someone and something happened."
"Are you saying Phoenix is dead?" Goldia would ask.
"No, I'm not saying that."
Goldia used to say things like: "Phoenix is not gone." Or, "The Lord has not taken her back."
Now, after all this time, she can finally say the word: "dead."
"Phoenix Lucille Coldon is not dead," she says defiantly.
Lucille is Goldia's middle name. It was her mother's, too. Goldia thought it was appropriate that Phoenix started walking on April 26, 1989, the day Lucille Ball died. Later, Phoenix watched "I Love Lucy" and carried a Lucille Ball lunchbox.
Phoenix was home-schooled and learned to play piano. She had started taking violin lessons from a friend who was second seat with the St. Louis Symphony Orchestra. She owned three guitars.
She fenced -- foil. And had a 3.667 GPA at the end of her first year at Missouri Baptist University.
It was only after Phoenix disappeared that the Coldons discovered she had lived with a man in an apartment the Coldons paid for. All along, they'd believed Phoenix was living with a girlfriend. They also discovered that she had dropped her classes at the University of Missouri-St. Louis and was no longer enrolled there.
These were disturbing facts. The Coldons wondered whether someone had gotten inside their daughter's head.
So far, their search has been in vain.
Officer Randy Vaughn of the St. Louis County Police Department said Phoenix Coldon's missing person case is still under investigation. The news from Cleveland led him to think about the Coldons and all the other families in America who have a loved one missing.
"They're being rewounded," he said. "It gives you hope in one respect, but it also reopens all the emotions."
On May 23, Goldia and Lawrence will celebrate the 25th birthday of their only child. It will also be the day they will have to say goodbye to the house that she called home.
Goldia and Phoenix had house hunted together when the family moved from Bakersfield, California, to St. Louis 12 years ago. They'd gotten lost in a subdivision and spotted a ranch with a walkout basement for sale.
"Mom, I like this house," Phoenix said to Goldia. "This is the kind of neighborhood we should live in. Can we afford this?"
Goldia was a retired social worker; Lawrence a computer systems engineer. They restarted life in that house on Countrybrook Drive.
When Phoenix disappeared, Lawrence had been downsized out of his job. The couple spent their mortgage money on a private investigator. The bank foreclosed on their house, though later it agreed to a short sale.
"We owed two and half times what we sold the house for," Goldia says.
The couple has to move out by May 23. Goldia has started downsizing -- she has sold her bedroom furniture already -- but every time she begins packing, she breaks down. It's hard to put away all the memories. That's all she has of her daughter now.
But then again, she says, "It's just a house. It's not a home anymore because Phoenix is not here."
The Coldons don't know where they will go.
"We don't want to sign a one-year lease, because I don't think Phoenix would want to stay here," Goldia said.
She could be back any day.
That's why Goldia has a bag of her daughter's clothes, ready for her when she returns. "I keep it in the car so that if my baby comes out of some place, she'll be properly dressed."
Goldia will pack up the artificial Christmas tree still up in the foyer. She kept the lights on night and day; when they burned out, she put on a new set. She hid a present for Phoenix in the tree. She won't say what it is. That would give away the surprise for her daughter.
"It's for her, my baby girl. Even though she is a grown lady now. She's always my baby girl," Goldia says.
Wherever the Coldons end up living, the Christmas tree will go back up, with the lights and the gifts.
No matter what month it is, when Phoenix comes home, when she is reunited with her family like those three women in Cleveland were this week, Goldia and Lawrence Coldon will be ready to celebrate Christmas.
They will have the biggest gift of all.
Follow Moni Basu on Twitter