Kerry announces more aid to Syria
May 9, 2013 -- Updated 1236 GMT (2036 HKT)
STORY HIGHLIGHTS
The U.S. secretary of state met with Jordan's foreign minister in Rome
He said there will be $100 million more in humanitarian assistance for war refugees
Jordan, which is being inundated by a wave of Syrian refugees, will receive nearly $43 million
Jordan's foreign minister says the 525,000 refugees make up 10% of Jordan's population
Rome (CNN) -- Meeting in Rome with Jordanian Foreign Minister Nasser Judeh, Secretary of State John Kerry announced Thursday that the United States would provide an additional $100 million in humanitarian assistance for refugees fleeing the fighting in Syria, bringing the total amount of aid to $510 million.
Kerry also said that he is working to bring all parties together to create a transitional government and that Syrian President Bashar al-Assad would not be part of that government.
Jordan, which is being inundated by a wave of Syrian refugees, will receive nearly $43 million, which will support United Nations humanitarian programs in the region.
Kerry said the fourth-largest "city" in Jordan today is a tent city filled with Syrians fleeing their country, adding that "Jordan feels the impact of what is happening more than any other country."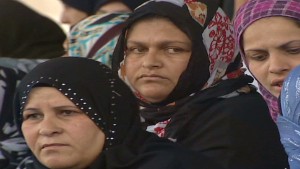 Syria's internally displaced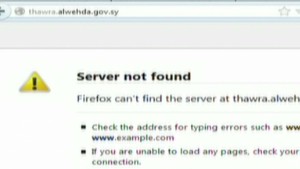 The Internet goes dark in Syria
The foreign minister gave a bleak assessment, saying the 525,000 refugees make up 10% of Jordan's population. He said the number is expected to increase to 20% or 25% by year's end, and then to 40% of the population by the middle of 2014. "No country can cope with the numbers that are as huge as I described," he said.
The minister said he was "encouraged" by Kerry's meetings in Moscow this week, at which the U.S. and Russia agreed to push for an international conference on Syria that would possibly be held by the end of the month and include, for the first time, representatives of the Syrian government as well as the opposition fighting that government.
Judeh said he was leaving Rome for meetings in Moscow.
Kerry said he had asked Robert Ford, the U.S. ambassador to Syria, to travel to Istanbul to confer with opposition leaders. He said that on Wednesday, he discussed the plan for the conference by phone with the foreign ministers of most of the countries involved in trying to find a political solution, as well as with U.N. Secretary General Ban Ki-moon.
"There's a very positive response and very strong desire to move to this conference," he said, "and to at least exhaust the possibilities of finding a political way forward."

Part of complete coverage on
Syrian crisis
March 4, 2014 -- Updated 1328 GMT (2128 HKT)

Syria has submitted a revised proposal "that aims to complete the removal of all chemicals" from the country before the end of April.
February 18, 2014 -- Updated 1032 GMT (1832 HKT)

CNN's Arwa Damon reports on ISIS defector who says destroying ISIS as critical as defeating regime.
February 18, 2014 -- Updated 0353 GMT (1153 HKT)

The U.S. wants a United Nations resolution that will, among other things, bring humanitarian aid for refugees in Syria.
February 17, 2014 -- Updated 1259 GMT (2059 HKT)

When the radical Islamist militia ISIS arrived in the Syrian town of Addana a year ago, many welcomed them. What followed changed their minds.
February 17, 2014 -- Updated 1449 GMT (2249 HKT)

CNN obtained video clips from Syrian activists documenting the atrocities committed by members of the Islamic State in Iraq and Syria, known as ISIS.
February 18, 2014 -- Updated 2017 GMT (0417 HKT)

On Crossfire, Danielle Pletka discusses what the U.S. needs to do to resolve the Syria crisis.
February 6, 2014 -- Updated 0101 GMT (0901 HKT)

Her almond-shaped brown eyes shine through her sunken face as a doctor lifts her sweater to reveal a tiny rib cage pushing against her skin.
February 4, 2014 -- Updated 1746 GMT (0146 HKT)

The Zaatari refugee camp in Jordan is home to around 100,000 Syrian refugees. CNN spent several days meeting the residents of the camp.
January 22, 2014 -- Updated 1959 GMT (0359 HKT)

Renowned war crimes prosecutors and forensic experts have found "direct evidence" of "torture and killing" by the Assad regime.

Traumatized children who have witnessed the horrors of war are being helped to read -- and rebuild a normal life. CNN's Becky Anderson reports.
January 23, 2014 -- Updated 1207 GMT (2007 HKT)

A battle zone tour organized by the Syrian government for CNN and several other media outlets Wednesday was more than bizarre.
January 22, 2014 -- Updated 1735 GMT (0135 HKT)

CNN's Atika Shubert meets with the family of a little girl who was wounded in Syria, now living in a refugee camp.
January 27, 2014 -- Updated 1456 GMT (2256 HKT)

110 year old, Jabari Alawali walked for over 10 hours to reach Jordan from Syria.
Today's five most popular stories