STORY HIGHLIGHTS
NEW: The rescued women will issue a statement through their new PR firm
Two other victims have been reunited with families, but not Michelle Knight
A source says she is in a safe and comfortable place
Authorities are sealing areas that they have searched for evidence
Cleveland (CNN) -- Michelle Knight was rescued last week from more than 10 years in captivity, but her family still doesn't know exactly where she is.
There were joyous reunions for Amanda Berry and Gina DeJesus after they were freed from the Cleveland home where police say Ariel Castro held them captive. But a level of mystery surrounds Michelle Knight, who was rescued along with the others, but who has apparently not been reunited with her family.
Even as of Friday night, Knight hadn't spoken yet with her mother, Barbara, a family spokesperson said. In fact, Knight's family had no idea where she was and had asked police for information on her whereabouts.
Castro, a 52-year-old bus driver and musician, faces charges of rape and kidnapping in connection with the prolonged captivity of the women.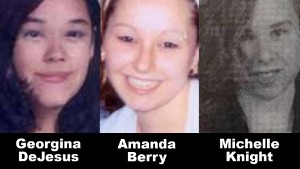 Ohio victims detail life in captivity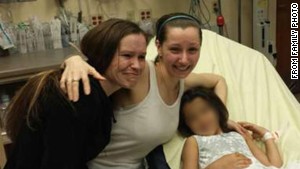 Source: Knight delivered Berry's child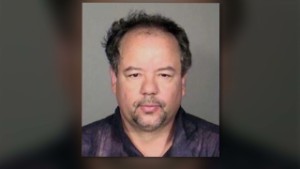 Ariel Castro previously accused of abuse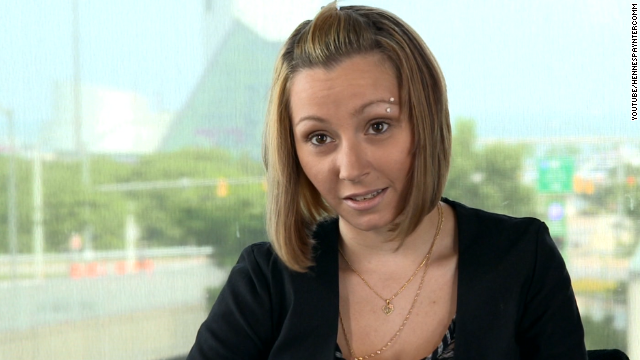 Amanda Berry speaks in a video released on YouTube on Monday, July 8, thanking people for support and privacy. Berry, Gina DeJesus and Michelle Knight escaped from a Cleveland home on May 6, 2013, after being held captive for nearly a decade.
Amanda Berry vanished a few blocks from her Cleveland home on April 21, 2003. She was 16.
Gina DeJesus speaks in the YouTube video.
Georgina "Gina" DeJesus was last seen in Cleveland on April 2, 2004, on her way home from school. She was 14 when she went missing.
Michelle Knight speaks in the YouTube video.
Knight was last seen on August 22, 2002, when she was 21.
In a handwritten note, Knight thanked Cleveland police for their efforts, saying she was overwhelmed with the support she had received from "complete strangers." The note was posted Wednesday, July 31, on the police's Second District Community Relations Committee Facebook page.
Residents gather outside a community meeting at Immanuel Lutheran Church on Thursday, May 9, to talk about the kidnapping case in Cleveland. Balloons were released as part of the ceremony.
FBI agents and other law enforcement officers stand outside suspect Ariel Castro's home in Cleveland on May 9. Castro, a former school bus driver, has been accused of holding three women captive for a decade in his house. He has also been charged with rape.
Castro hangs his head low while talking with his public defender, Kathleen DeMetz, during his arraignment on May 9.
Ada Colon prays during a vigil held in honor of the kidnapping victims in Cleveland on Wednesday, May 8.
Relatives of kidnapping victim Georgina "Gina" DeJesus hug after she returned to her parents' home in Cleveland on May 8.
Friends and neighbors cheer as a car carrying Amanda Berry arrives at her sister's house in Cleveland on May 8.
Gina DeJesus gives a thumbs up as she arrives at her family's house in Cleveland on May 8.
Ariel Castro was charged on May 8 with kidnapping the three women.
The family house of Gina DeJesus has been decorated by well-wishers on Tuesday, May 7.
Friends and relatives gather in front of the family house of DeJesus on May 7.
Well-wishers visit the home of the sister of Amanda Berry on Monday, May 6.
Investigators remove evidence from the house on Seymour Avenue in Cleveland where the three women were held.
An FBI forensics team meets outside the house where three women were held as they investigate the property.
An FBI forensics team member removes evidence from the house.
A relative of DeJesus brings balloons to the home of Amanda Berry's sister in Cleveland on May 7.
Children hold a sign and balloons in the yard of Gina DeJesus' family home in Cleveland on May 7.
Bystanders and media gather on May 7 along Seymour Avenue in Cleveland near the house where the three women were held captive.
A bystander shows the front page of The Plain Dealer newspaper to a friend outside of the house on Seymour Avenue on May 7.
Cleveland Deputy Chief of Police Ed Tomba, center, speaks at a news conference to address details of the developments.
The house where the three women were held captive in Cleveland was the home of Ariel Castro, who was arrested and is being held pending charges in the case.
FBI agents remove evidence from the house May 7.
A police officer stands in front of the broken front door of the house on May 7, where the kidnapped women escaped.
Neighbor Charles Ramsey talks to media as people congratulate him on helping the kidnapped women escape on Monday, May 6. He helped knock down the door after he heard screaming inside.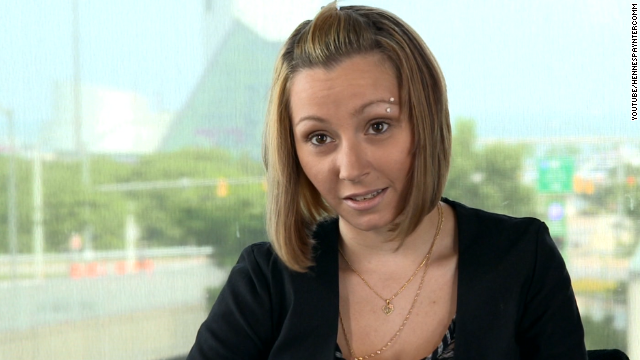 Photos: Kidnapped teens rescued
What little is known about Knight's whereabouts comes from a source close to the investigation, who told CNN that Knight "is in a safe place and very comfortable." The source did not specify further.
There were reports that Knight was at the DeJesus home, and there was a lot of activity there Saturday morning, but Knight was not there.
Her grandmother, Deborah Knight, had gone to the same home on Friday because she'd also heard Knight might be there and "besides, Gina's parents here have been waiting to meet us."
Other questions surround Knight, whose disappearance generated far less publicity and attention than did those of Berry and DeJesus.
Cleveland police removed Knight's name from an FBI database of missing people in November 2003 -- 15 months after her family reported her missing -- police said. They did so after "failing to locate a parent, guardian or other reporting person to confirm that Ms. Knight was still missing."
Police said, though, that her missing person's case remained open and was checked on as recently as November 2012.
Cleveland police have been subject to intense criticism from some quarters over their handling of missing persons cases, but city officials have said they did everything they could to find the missing women.
Knight was discharged from Cleveland's MetroHealth Medical Center, hospital spokeswoman Tina Shaerban-Arundel said Friday, hours after the hospital said in a Facebook posting that she was in "good spirits" and "extremely grateful" for the flowers, gifts and the support of the Cleveland Courage Fund. The latter is a vehicle for raising that helps nonprofit organizations provide services to the three women.
Berry and DeJesus were released days ago and are now staying with relatives.
The Cleveland public relations firm of Hennes Paynter Communication is representing all three women, said Barbara Paynter of that company. Paynter said that her firm of crisis management specialists is working pro bono after being "asked to help them out," joining a team of like-minded individuals that includes lawyers and counselors.
The rescued women, none of whom have spoken publicly since being freed, are set to issue a full statement at 10 a.m. Sunday, according to Paynter.
According to initial police report, the women told investigators that they were chained in the basement of the home, but later moved upstairs to rooms on the second floor. They were allowed out of the home only twice, and then just briefly, according to the document.
Castro would frequently test the women by pretending to leave and then discipline any of them if they had moved, according to a law enforcement source.
Meanwhile, the FBI is continuing the process of sealing off and boarding up the areas near the home of the alleged captor that they have checked for evidence.
On Saturday morning they were boarding up and closing off an abandoned house to the right of Castro's home. The abandoned house had been searched Thursday, and authorities were seen removing evidence from that home.
The neighbors continued to express their shock to learn that three girls were prisoners so near to their own homes. No one imagined that Castro could have been living a double life.
"This dude was cool, I'm telling you," Charles Ramsey, a neighbor hailed as a hero for helping Amanda Berry escape, told radio host Rock Newman of WE-ACT Radio on Saturday.
"This type of cat you'd put in your car ... just because you want someone to talk to," Ramsey said. "You will ride him around and waste gas with this dude."
CNN's Pamela Brown reported this story from Cleveland; Mariano Castillo wrote it in Atlanta. CNN's Rich Phillips, Susan Candiotti, Greg Botelho and Michael Pearson contributed to this report.