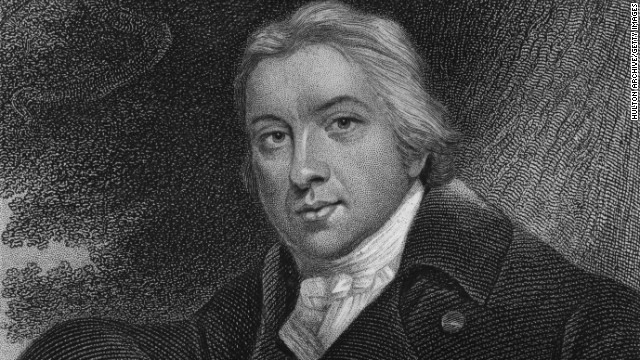 CNN's Life's Work series features innovators and pioneers who are making a difference in the world of medicine. Here are some people you might not know who have changed medicine as we know it. We begin with
Dr. Edward Jenner
, a British physician, who discovered the vaccine against smallpox. He died in 1823.
Wilhelm Conrad Roentgen
, a German physicist, discovered the electromagnetic rays which he called
X-rays
in 1895. He identified them by accident while experimenting with vacuum tubes. He died in 1923.
Microbiologist Elizabeth Lee Hazen and chemist Rachel Brown
developed the first effective antifungal agent, called nystatin. This drug is still used today -- not only for humans, but also
to combat Dutch Elm disease in trees
and to restore water-damaged artwork. Hazen died in 1975; Brown died in 1980.
Dr. Peter Safar
was the pioneer of what we know today as cardiopulmonary resuscitation, or CPR. He developed the technique of mouth-to-mouth resuscitation as well. His efforts have saved hundreds of thousands of lives. Safar died in 2003.
Baruch Blumberg
shared the 1976 Nobel Prize in Physiology or Medicine with D. Carleton Gajdusek for discoveries related to where infectious diseases come from and how they are spread. He identified the Hepatitis B virus. Blumberg died in 2011.
Carl Djerassi
and colleagues were the first to synthesize norethindrone, the key ingredient in oral contraceptives, earning Djerassi the moniker "Father of the birth control pill."
Chemist
Paul C. Lauterbur and Peter Mansfield
jointly won the 2003 Nobel Prize in Physiology or Medicine for their work on magnetic resonance imaging (MRI), a technique that is widely used for imaging of the brain and the spinal cord, and has also led to improved diagnostics in cancer.
Dr. David Nalin
advanced oral rehydration therapy for treating cholera and, more generally, severe diarrhea, saving millions of lives. Nalin recognized that the volume of oral rehydration therapy required isn't the same for every patient. Individual losses need to be replaced with equal volumes of the absorbable solution.
Francoise Barre-Sinoussi
shared the 2008 Nobel Prize in Physiology or Medicine for the discovery of HIV. She is a virologist at the Institut Pasteur in Paris.
Dr. Vincent Gott
helped develop the pacemaker and now uses one himself. He trained with Dr. C. Walton Lillehei, considered to be the father of open-heart surgery.
10 medical innovators you don't know
10 medical innovators you don't know
You don't know them; they changed medicine
10 medical innovators you don't know
Medical innovators you don't know
You don't know them; they changed medicine
10 medical innovators you don't know
10 medical innovators you don't know
10 medical innovators you don't know
10 medical innovators you don't know