STORY HIGHLIGHTS
Mario Balotelli says he will walk off the pitch next time he is racially abused
AC Milan forward subjected to racist chanting during league game against Roma
Roma was fined $65,000 over the incident
Level of punishment drew sharp criticism from FIFA president Sepp Blatter
Editor's note: CNN will publish a full exclusive interview with AC Milan striker Mario Balotelli on Friday May 17 at 1200 ET, where he says he thinks he was treated unfairly in England, finds it hard being a global icon and admits having a love for women and fast cars.
(CNN) -- Leading international soccer player Mario Balotelli has had enough -- the AC Milan striker has vowed to walk off the pitch next time he is racially abused at a football game.
Balotelli, who was subjected to racist chanting during Sunday's Italian league game against Roma, has told CNN in an exclusive interview that he came close to leaving the field following the abuse at AC Milan's San Siro stadium in a match that finished 0-0.
The 22-year-old put his fingers to his lips in front of the visiting supporters' section as a section of fans directed "monkey chants" at him and teammate Kevin Prince-Boateng.
"I always said that if it (racism) happened in the stadium I will just do like 'nobody says nothing and I don't care,'" Balotelli told CNN.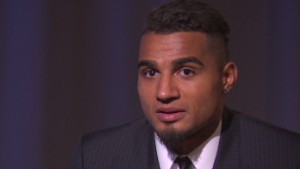 Boateng: Racism in football must end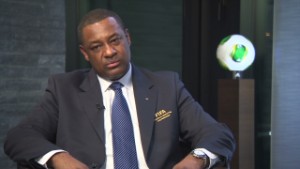 Webb: Racism sanctions will send message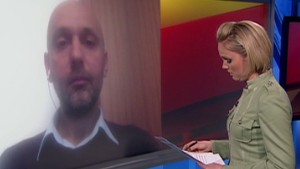 FARE: 'Erratic' Sepp Blatter should quit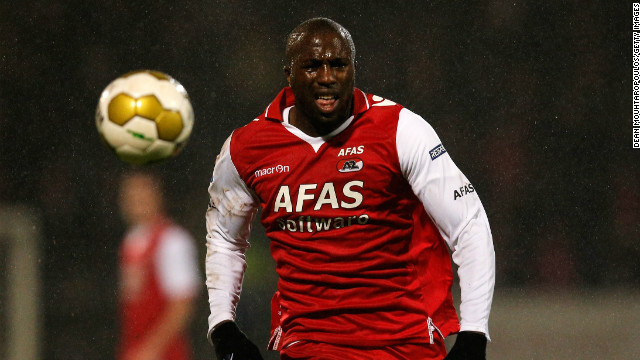 U.S. star Jozy Altidore was subjected to racial abuse during AZ Alkmaar's cup win at Den Bosch in the Netherlands. The match was halted and the crowd were asked to stop the abusive chanting before the action resumed.
AC Milan's Kevin Prince-Boateng walked off the pitch after being racially abused during his side's friendly game with Pro Patria earlier this month. The midfielder was praised for his actions by FIFA president Sepp Blatter.
Serbia was ordered to play one under-21 match behind closed doors and was fined $105,000 by European football's governing body UEFA for racial abuse in a match with England. UEFA president has appealed the verdict of his organization in the hope of seeing stiffer punishments administered.
Chelsea and England captain John Terry was charged by UK police after allegedly making racist remarks to Queens Park Rangers defender Anton Ferdinand in October 2011. Terry was cleared of the charges in a London court in July 2012.
Liverpool's Luis Suarez was banned and fined by the English Football Association after Manchester United's Patrice Evra claimed the Uruguayan racially insulted him during a match, also in October 2011. Suarez flatly denies Evra's claims.
Brazilian World Cup winner Roberto Carlos walked off the pitch while playing for Russian team Anzhi Makhachkala against Krylya Sovetov in June the same year, after having a banana thrown towards him in the closing stages of the match.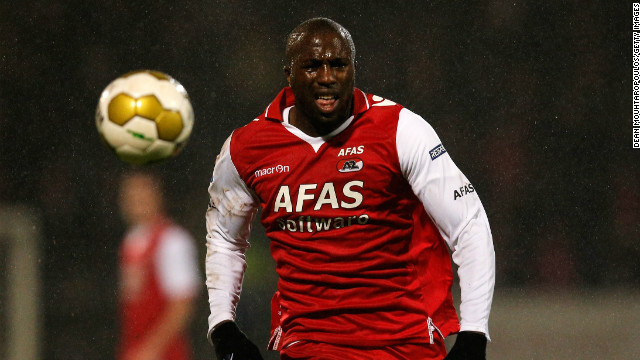 Racism in football
"But this time I think I've changed my mind a little bit. If it's going to happen one more time, then I'm going to leave the pitch because it's so stupid."
Read: Italian Federation incurs Blatter wrath
The abuse led to the game being halted for two minutes as the stadium's PA announcer warned the Roma supporters to end the abuse or the match would be stopped.
Balotelli is not the first player from AC Milan -- one of Europe's top clubs, having won 18 national titles and seven continental crowns -- -- to face racist abuse this season.
In January, Boateng did walk off the pitch after being racially abused during a friendly against Pro Patria.
That action prompted governing bodies FIFA and UEFA to rethink the way clubs and players are punished if they are found guilty of racist abuse.
Balotelli revealed that his teammate Boateng -- who was a guest speaker at the United Nation's International Day for the Elimination of Racial Discrimination in March -- persuaded him not to leave the field of play on Sunday.
"I spoke with Prince," added Balotelli. "I was about to leave the pitch on Sunday, but they thought I wanted to leave because we had some difficulty with the game and then we are going to win 3-0.
"I said 'no, it's better we play and I will talk,' that's it.
"But if it wasn't for this reason, then I was going to leave the pitch on Sunday."
Read: Meet Italy's proud football racists
On Monday Roma was fined $65,000 by the Italian Football Federation (FIGC) -- a punishment that drew sharp criticism from FIFA president Sepp Blatter
"What is $65,000 for such an incident? I'm not happy and I will call the Italian Federation," the head of football's world governing body told the FIFA website. "That's not a way to deal with such matters."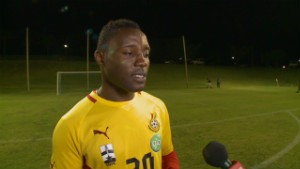 Juventus midfielder: Stop racism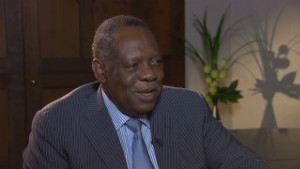 Hayatou: Good example key against racism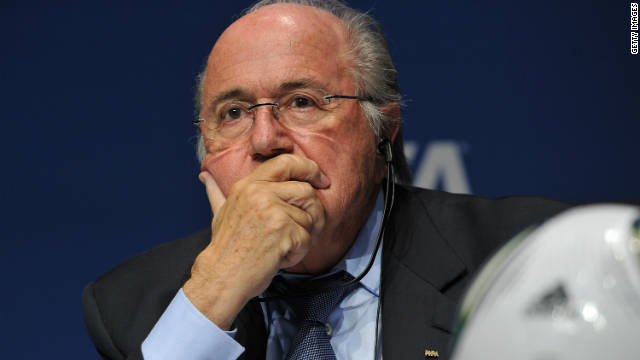 FIFA president Sepp Blatter's 2011 remarks on racism in football -- that on-pitch abuse can be solved with a handshake -- were just one of a series of controversial quotes to be attributed to the head of world soccer.
In 2004, Blatter -- seen here with Brazil star Marta -- angered female footballers with his suggestion for how the women's game could be made more appealing. "They could, for example, have tighter shorts," said the Swiss. "Let the women play in more feminine clothes like they do in volleyball."
In 2010, when England captain John Terry, who is married, was reported to have slept with the partner of his former Chelsea teammate Wayne Bridge, Blatter responded: "If this had happened in, let's say, Latin countries then I think he would have been applauded."
In 2008 Blatter was ridiculed after defending the desire of Manchester United's highly-paid star Cristiano Ronaldo to join Real Madrid. He said: "I think in football there's too much modern slavery in transferring players or buying players here and there, and putting them somewhere." In 2013 he had to apologize to Ronaldo after a bizarre impersonation of the Madrid star.
Blatter performed a U-turn on the use of goal-line technology and apologized to the English Football Association after an incorrect decision during the 2010 World Cup. Despite replays showing a shot from England's Frank Lampard had clearly crossed the line in the last-16 clash with Germany, the goal was not awarded.
Blatter had earlier refused to take action when Thierry Henry's blatant handball denied the Republic of Ireland a place at the 2010 World Cup finals. Even the France striker admitted the fairest solution was to replay the playoff match.
In December 2010, Blatter was heavily criticized for suggesting gay football fans should "refrain from sexual activity" if they wished to attend the 2022 World Cup in Qatar, where homosexuality is illegal. Blatter later apologized and said it had not been his intention to offend or discriminate.
Blatter clashed with fellow members of FIFA's executive committee when he suggested the 2022 FIFA World Cup could be played in January to avoid high temperatures in Qatar. He said the move would "protect the players and also the spectators." Qatar flatly rejected Blatter's suggestion at the time, but FIFA is now reviewing whether to adopt it.
In December 2010 Blatter insisted that FIFA was "not corrupt ... there are no rotten eggs" despite two of his executive committee members -- Amos Adamu, pictured, and Reynald Temarii -- being suspended for accepting bribes in the lead-up to the vote for awarding hosting rights for the 2018 and 2022 World Cups. He called England "bad losers" after losing out to Russia.
Blatter stood unopposed for re-election in July after his former ally Mohamed bin Hammam quit the race days before the ballot after being accused of offering cash for votes. The Qatari, a top FIFA official, has been banned from football.
Blatter faced a criminal investigation after winning the 2002 FIFA presidential election, being accused of financial mismanagement by 11 former members of the ruling body's executive committee, including his 1998 election rival Lennart Johansson, right. However, prosecutors dropped the case due to a lack of evidence.
In January 2013, AC Milan midfielder Kevin-Prince Boateng led his team off the pitch after being subjected to racist chanting. His actions were hailed across the world. But Blatter was more cautious about the issue, refusing to support the move. "I don't think you can run away, because eventually you can run away if you lose a match," he said in an interview with a newspaper in the UAE. "This issue is a very touchy subject, but I repeat there is zero tolerance of racism in the stadium; we have to go against that." Others, like AC Milan president Silvio Berlusconi, have disagreed with him. "I am of the opposite view (to Blatter)," said Berlusconi. "I thanked and congratulated my players for their decision to leave the field."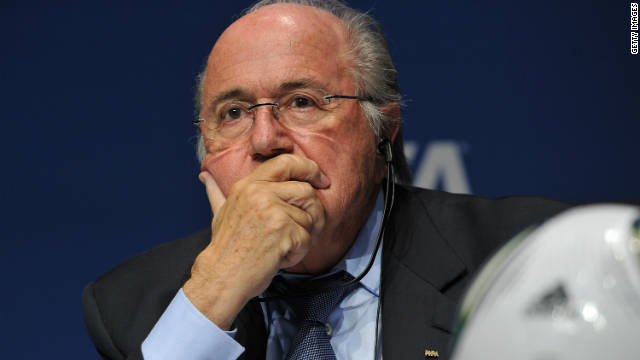 Blatter: A controversial leader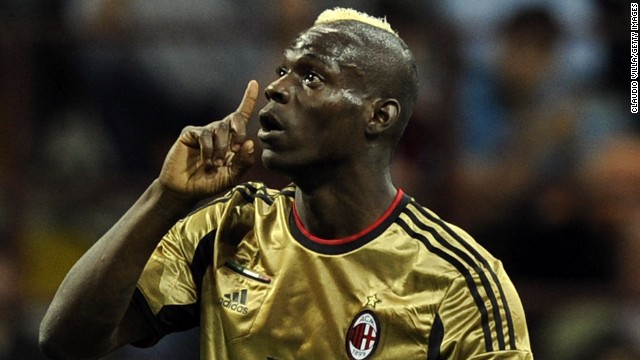 AC Milan's Mario Balotelli reacts to racist abuse from the visiting Roma fans at the San Siro in May. It was not the first time the Italian-born striker has been racially abused in Serie A.
Serie A side Lazio has already been punished four times in the 2012-13 season due to racist offenses by its fans in European matches.
"I don't care what game it is -- a friendly, Italian league or Champions League match -- I would walk off again," the Germany-born Kevin-Prince Boateng, who has represented Ghana, told CNN in an exclusive interview in January after he walked off in protest at racist abuse he was subjected to in a friendly match.
"I'm sad and angry that I'm the one that has to take action," added the AC Milan midfielder. "All the people who support me would support me in a big game. Players like Rio Ferdinand and Patrick Vieira have supported me and I just want to say thank you."
At the end of January, Boateng had a new teammate after AC Milan owner Silvio Berlusconi sanctioned a $30 million deal to sign striker Mario Balotelli from Manchester City. Berlusconi had previously branded Balotelli a "rotten apple."
La Stampa newspaper estimated that the signing of "Super Mario" could have been worth 400,000 votes in Berlusconi's bid for re-election in Italy back in February.
Before moving to England, the Italy-born Balotelli played for AC Milan's rivals Inter Milan, and during one Serie A match against Juventus the Turin club's fans once shouted: "There are no black Italians."
Soon after Balotelli returned to Italy, Inter Milan were fined $20,000 after racist chants from their fans about the AC Milan's striker at a match against Chievo. Inter play AC in the Milan derby on February 24.
"Berlusconi is an opportunist, who will say anything to win short-term support," Italian historian John Foot -- the author of the authoritative book on Italian football "Calcio" -- told CNN, in reference to the AC Milan owner's support for Boateng after the player walked off the pitch. "His comments are hypocritical at best, especially given his alliance with anti-immigrant and far-right parties, and his comments on Barack Obama (he called him 'sun-tanned')," added Foot. Berlusconi is pictured in the center, wearing a scarf.
Soon after Balotelli returned to Serie A, Berlusconi's brother Paolo -- during a political rally -- invited the public to an upcoming AC Milan match and was caught on camera -- the video was featured on the website of Italian newspaper La Repubblica -- saying: "OK, we are all off to see the family's little black boy." Paolo is pictured here, wearing glasses.
"I don't think you can run away, because then the team should have to forfeit the match," FIFA president Sepp Blatter told Abu Dhabi's The National newspaper. "This issue is a very touchy subject, but I repeat there is zero tolerance of racism in the stadium, we have to go against that. The only solution is to be very harsh with the sanctions (against racism) -- and the sanctions must be a deduction of points or something similar."
Two days after Boateng's walkoff, some sections of Lazio's crowd at Rome's Olympic Stadium were heard making monkey noises at Cagliari's Colombian striker Victor Ibarbo. However, the majority of the home crowd jeered and whistled to drown out the racists.
In 2010, Cameroon striker Samuel Eto'o suffered racist abuse from Cagliari fans when playing for Inter Milan in a Serie A game. The Sardinian club was subsequently heavily fined.
In 2005 the Italian authorities banned Paolo di Canio -- then playing for Lazio -- and fined him almost $11,000 for his use of a straight-arm salute. "The sports court decided that it was an act of racism," the head of Italy's Observatory on Racism and Anti-racism in Football, Mauro Valeri, told CNN. "The ordinary court, however, did not intervene. For me it's racism, for the Ministry of the Interior, no." Di Canio is now manager of English club Swindon Town.
While English football embarked on a program of stadium reconstruction after the 1980s disasters at Bradford, Heysel (pictured) and Hillsborough, Italian football has been arguably hampered by a lack of stadium redevelopment.
Of Serie A's big clubs, only Juventus has built a new stadium in recent years.
The Italian Ministry of the Interior has introduced an identity document -- "tessera del tifoso" -- for supporters to counteract hooliganism. In order to buy match tickets, fans must present their document, with the system designed to ensure away fans can't buy "home" tickets for games.
Owen Neilson is writing a book about Italian football grounds, "Stadio: The Life and Death of Italian Football." "If a stadia revolution is undertaken in Italy -- as it has happened in England -- a layer of culture unique to Italy will be tarmacked over, with 'Juventus Stadium' type replacements," said Neilson. "Football will be changed again in favor of profit and central figures in a club's history, such as Giuseppe Meazza (who played for both AC Milan and Inter) or Romeo Menti (Vincenza), will be moved from the spotlight . That will be a real loss."
"The Football Italian Federation, FIFA and UEFA must empower fan-based initiatives that are capable of creating a culture of self-regulation," Professor Clifford Stott, who has advised governments and police forces internationally on crowd management policy and practice, told CNN.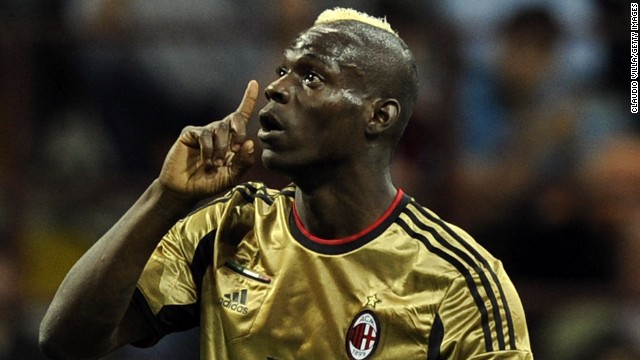 Italy's complex racism problem
Throughout the season Italian football has been plagued by racist incidents as the country struggles to deal with the problem.
Only last month, Inter Milan was fined around $60,000 by European governing body UEFA after its fans were found guilty of "improper conduct" after racist chants were directed at Tottenham's Togolese striker Emmanuel Adebayor.
In February, Roma's fierce city rival, Lazio, received its fourth UEFA charge of the season for racist behavior with the club accruing fines of up to $300,000
Mancini's sacking no surprise for Balotelli
"Family's little black boy"
This is not the first time Balotelli has suffered racist abuse.
The striker was targeted by fans of his former club -- Inter Milan -- in a Serie A game after he joined Milan in a $30 million deal from Manchester City in January.
Inter was fined $65,500 by the FIGC following the incidents while the player was also hit with a $13,000 fine for aiming a gesture at fans as he left the field at the full time whistle. Balotelli played for Inter between 2006 and 2010.
The 22-year-old was also subjected to racist abuse while on international duty with Italy -- Croatia fans were found guilty of throwing bananas at the forward during the 2012 European Championship Finals.
There was also embarrassment for Milan in February when the club's vice president Paulo Berlusconi, the younger brother of former prime minster and team owner Silvio Berlusconi, was caught on camera referring to Balotelli's arrival by saying: "OK, we are all off to see the family's little black boy.
"He's a crazy head. All the young ladies are invited as well -- you can even have a chance to meet the president (Silvio Berlusconi)."
The video, which was featured on the website of Italian Newspaper La Repubblica, was condemned by anti-racism campaigners.
Milan have won the Italian title 18 times and the European Cup (now known as the Champions League) seven times.