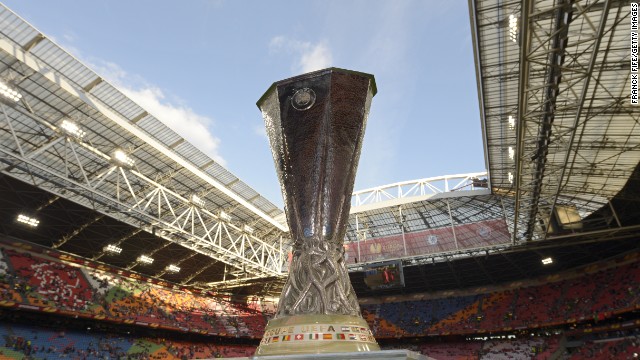 The Europa League trophy -- that's what it was all about for Benfica and Chelsea as they went head to head at the Amsterdam Arena.
Frank Lampard and David Luiz watch on Rodrigo wins control of the ball for Benfica. The Portuguese side dominated the opening half but failed to find a breakthrough.
Chelsea spent much of the first half on the back foot with its defense constantly repelling Benfica's forceful attacks.
Benfica continued to dominate after the break and Oscar Cardozo thought he had headed his side in front only to be ruled offside. The Paraguay striker met Nicolas Gaitan's cross and nodded past Petr Cech, but the assistant referee's flag denied him the opener.
Despite being under the cosh for much of the game, it was Chelsea which broke the deadlock on 59 minutes when Fernando Torres raced clear to fire home in style.
Torres then pulled off his best impression of Usain Bolt as the Chelsea players began to celebrate.
Benfica hit back with 22 minutes remaining when Cardozo netted from the penalty spot after Cesar Azpilicueta had handled inside the penalty area.
But with the game looking set for extra time, Branislav Ivanovic popped up at the death to head a dramatic winner and secure victory for Chelsea.
One year on from winning the Champions League, Chelsea's players celebrate with the Europa League trophy.
Trophy time
Up for the fight
Heads up
So near, so far
Fernando on fire
Bolt from the blue
Spot on
Rising high
Party time
STORY HIGHLIGHTS
Chelsea wins the Europa League following 2-1 win over Benfica
Branislav Ivanovic scored in the final minute of stoppage time
Fernando Torres had given Chelsea the lead on 59 minutes
Oscar Cardozo equalized from penalty spot before late Ivanovic winner
(CNN) -- Rubbished, reviled, rejected. Rafa.
As he posed on the Amsterdam Arena pitch with the glistening Europa League trophy in his hand, Rafael Benitez might have wondered what all the fuss had been about.
Branislav Ivanovic's dramatic late winner secured a 2-1 win victory over Benfica and left Chelsea's interim manager with every right to feel proud.
When he replaced Champions League-winning coach Roberto Di Matteo last November, he was welcomed into a cauldron of hate by Chelsea supporters.
Despised by those in blue following his time with Liverpool, the new interim manager was mercilessly mocked, abused and verbally attacked in the stands and on radio phone-in shows.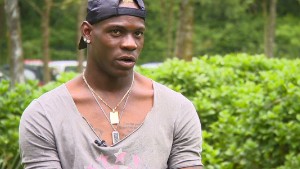 Balotelli: I've had enough of racist abuse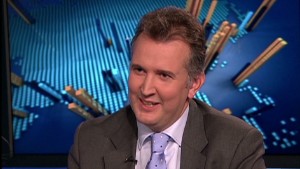 Is Manchester City manager Mancini out?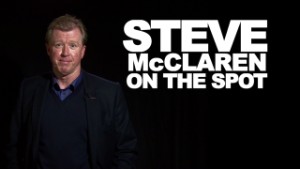 Alex Ferguson's recipe for success
Perhaps more respect should have been afforded to a man who had led Liverpool to Champions League glory in 2005 and Valencia to La Liga success in 2002 and 2004.
Instead, banners proclaimed "We're just not interim" were unfurled, and Benitez was left to fight an uphill battle against those who detested his very presence on the touchline at Stamford Bridge.
But after securing Champions League football for next season and claiming the Europa League trophy, perhaps he will even be afforded a warm goodbye when he relinquishes his role after Sunday's game against Everton.
Benitez's latest triumph comes just two months after his infamous rant at the club's supporters following his side's FA Cup victory at second division side Middlesbrough.
His attack on those who had delighted in criticizing his tenure may have raised eyebrows and earned him a censure from the club's board, but it finally showed who was in charge.
Read: Benitez booed as Chelsea fans protest
Popularity has never been important to the Spaniard. But Benitez helped Chelsea salvage a season which had threatened to fall apart after it became the first ever defending title holder to drop out of the Champions League at the group stage.
The Blues became the first team to win Europe's top prize and then its secondary competition in successive seasons, though Porto managed the feat in reverse order before coach Jose Mourinho -- widely tipped to rejoin Chelsea -- moved to Stamford Bridge in 2004.
A third-place finish and victory in the Europa League is more than respectable for Benitez, who was forced to swim against a tide of hate from the very start.
He is just the second man after Giovanni Trapattoni to win the competition with two different clubs following his triumph with Valencia in 2004 when it was known as the UEFA Cup.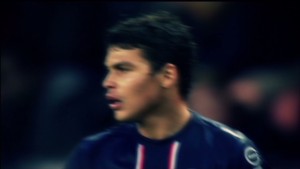 Thiago Silva targets PSG dominance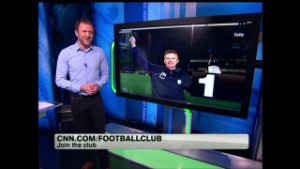 CNN FC: Moyes replaces Ferguson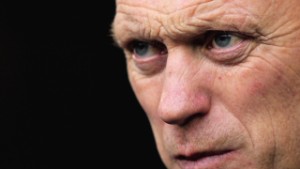 McClaren: Moyes was the right choice
All that, despite being faced with placards and posters calling for his head and being vilified at every opportunity.
In the end, as he stood facing the Chelsea fans with the silverware in his hands, he could afford a little smile.
If Jose Mourinho is the man to come in, then at least Benitez can be content with leaving his old adversary with a winning team.
"That was a great performance in the second half, against a very good team," Benitez told ITV following the victory.
"I'm really pleased for the players and everyone involved.
"We didn't have the legs in the first half, so we had to adapt. They players have worked so hard, all season. I am proud - it was not easy. I'm really pleased, really proud."
Read: Can Benitez banish Chelsea's blues?
It could have been different had Chelsea's opponent, Benfica, managed to take some of the chances afforded to it on a night of drama.
Benfica began the brighter of the two, its players producing some sumptuous one-touch football which left Chelsea chasing shadows.
As in Munich 12 months ago, Chelsea spent much of the first half ensconced in its own half, desperately trying to prevent the Portuguese side from making the breakthrough it so badly craved.
But for all the wonderful flowing football, Benfica's deficiencies in front of goal were all too evident as it failed to convert any of the chances which came its way.
Instead, it was Chelsea in a rare foray into the Benfica half which almost took the lead seven minutes before the break when Frank Lampard's rasping effort was clawed away by Artur.
That scare appeared to reinvigorate Benfica and the Portuguese side almost moved ahead just minutes after the restart.
Nicolas Gaitan found space on the right and his exquisite cross was headed home by Oscar Cardozo -- only for his celebrations to be cut short by an offside flag.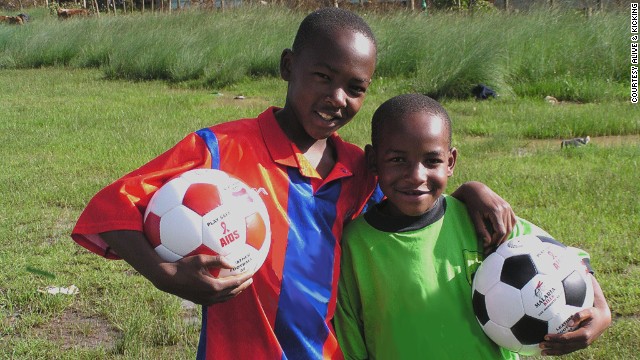 Alive & Kicking is a social enterprise manufacturing sport balls in Kenya, Zambia and Ghana. Its goal is to create jobs, provide children with balls and help raise health awareness about preventable diseases.
Alive & Kicking uses locally sourced leather to produce durable balls that are suited to local conditions.
For its efforts, it has attracted the interest of several high profile athletes and dignitaries, including secretary general of the United Nations Ban Ki Moon and president of the International Olympic Committee Jacques Rogge.
Even Barack Obama was presented with one of the group's balls during a visit to Kenya in 2006.
England international footballer and Manchester City defender Micah Richards is one of Alive & Kicking's ambassadors.
The group currently employs about 130 people in three African countries. It says one third of its staff is under 30, while 20% of them are people with disabilities.
The group donates about a fifth of its balls to schools and children projects to raise health awareness. Each donated ball is printed with simple health messages aimed at informing young people about the dangers of HIV/AIDS and malaria.
French football coach Herve Renard, who is the manager of Zambia's national team, is also a supporter of Alive & Kicking.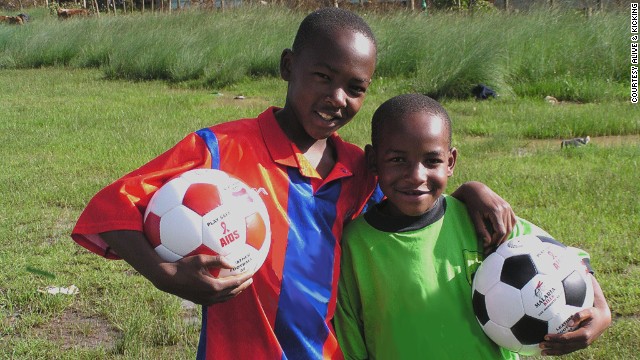 Alive & Kicking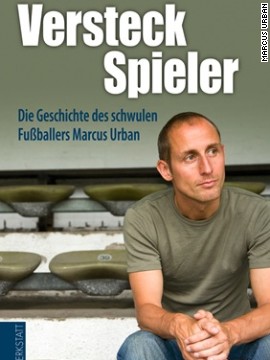 Marcus Urban was an East German football player who turned his back on the sport in order to live as an openly gay man. Urban told his story in the book "Versteckspieler: Die Geschichte des schwulen Fußballers Marcus Urban", "Hidden Player: the story of the gay footballer Marcus Urban".
Urban, pictured on the far left, began his career in 1978 when he joined East German club Motor Weimar at the age of seven. He moved to Rot-Weiss Erfurt in 1984, where he won a youth championship.
The midfielder's reputation was growing and he was called up to the East German youth team in 1986. He made over 100 appearances for Rot-Weiss' first team, but Urban felt burdened by his sexuality. "Constantly hearing gay used as a curse word like s**t, made me think, 'Of course, I'm s**t," Urban told CNN.
Urban's form suffered and, following a stint with provincial club SC 1903 Weimar, he gave up on his dream of becoming a professional footballer. "I realized that if I became a professional footballer, I would suffer as a man," he explained. "I chose freedom over a constructed prison."
Since "coming out" Urban has been able to reignite his love for the beautiful game. He now consults with organizations, including football associations, on issues of diversity and integration. "There are certainly more boring lives than mine," he said.
Former United States international Robbie Rogers attracted headlines by announcing himself as gay after retiring for football, aged just 25, earlier this year. Rogers was recently invited to train with Major League Soccer champions Los Angeles Galaxy.
Jason Collins, currently a free agent, made NBA history last month by becoming the first male athlete in a major North American sport to come out as gay.
Urban believes rugby player Gareth Thomas set the perfect example for athletes wishing to "come out". "He proceeded in stages," Urban said of the Welshman who publicly revealed his sexuality in 2009. "First he outed himself to his wife. Then he told his coach and then two players. After each step he received positive feedback."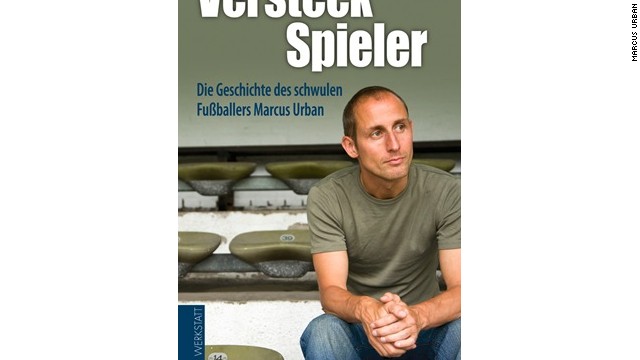 Marcus Urban's battle with homophobia in football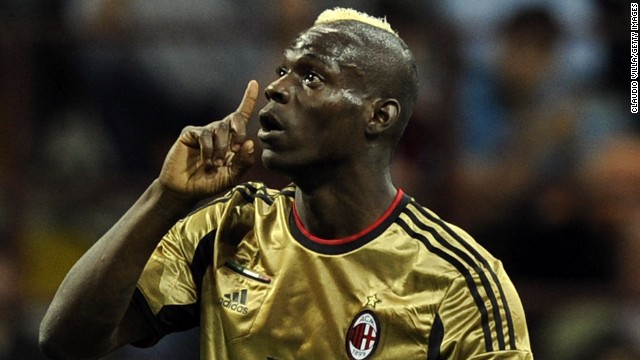 AC Milan's Mario Balotelli reacts to racist abuse from the visiting Roma fans at the San Siro in May. It was not the first time the Italian-born striker has been racially abused in Serie A.
Serie A side Lazio has already been punished four times in the 2012-13 season due to racist offenses by its fans in European matches.
"I don't care what game it is -- a friendly, Italian league or Champions League match -- I would walk off again," the Germany-born Kevin-Prince Boateng, who has represented Ghana, told CNN in an exclusive interview in January after he walked off in protest at racist abuse he was subjected to in a friendly match.
"I'm sad and angry that I'm the one that has to take action," added the AC Milan midfielder. "All the people who support me would support me in a big game. Players like Rio Ferdinand and Patrick Vieira have supported me and I just want to say thank you."
At the end of January, Boateng had a new teammate after AC Milan owner Silvio Berlusconi sanctioned a $30 million deal to sign striker Mario Balotelli from Manchester City. Berlusconi had previously branded Balotelli a "rotten apple."
La Stampa newspaper estimated that the signing of "Super Mario" could have been worth 400,000 votes in Berlusconi's bid for re-election in Italy back in February.
Before moving to England, the Italy-born Balotelli played for AC Milan's rivals Inter Milan, and during one Serie A match against Juventus the Turin club's fans once shouted: "There are no black Italians."
Soon after Balotelli returned to Italy, Inter Milan were fined $20,000 after racist chants from their fans about the AC Milan's striker at a match against Chievo. Inter play AC in the Milan derby on February 24.
"Berlusconi is an opportunist, who will say anything to win short-term support," Italian historian John Foot -- the author of the authoritative book on Italian football "Calcio" -- told CNN, in reference to the AC Milan owner's support for Boateng after the player walked off the pitch. "His comments are hypocritical at best, especially given his alliance with anti-immigrant and far-right parties, and his comments on Barack Obama (he called him 'sun-tanned')," added Foot. Berlusconi is pictured in the center, wearing a scarf.
Soon after Balotelli returned to Serie A, Berlusconi's brother Paolo -- during a political rally -- invited the public to an upcoming AC Milan match and was caught on camera -- the video was featured on the website of Italian newspaper La Repubblica -- saying: "OK, we are all off to see the family's little black boy." Paolo is pictured here, wearing glasses.
"I don't think you can run away, because then the team should have to forfeit the match," FIFA president Sepp Blatter told Abu Dhabi's The National newspaper. "This issue is a very touchy subject, but I repeat there is zero tolerance of racism in the stadium, we have to go against that. The only solution is to be very harsh with the sanctions (against racism) -- and the sanctions must be a deduction of points or something similar."
Two days after Boateng's walkoff, some sections of Lazio's crowd at Rome's Olympic Stadium were heard making monkey noises at Cagliari's Colombian striker Victor Ibarbo. However, the majority of the home crowd jeered and whistled to drown out the racists.
In 2010, Cameroon striker Samuel Eto'o suffered racist abuse from Cagliari fans when playing for Inter Milan in a Serie A game. The Sardinian club was subsequently heavily fined.
In 2005 the Italian authorities banned Paolo di Canio -- then playing for Lazio -- and fined him almost $11,000 for his use of a straight-arm salute. "The sports court decided that it was an act of racism," the head of Italy's Observatory on Racism and Anti-racism in Football, Mauro Valeri, told CNN. "The ordinary court, however, did not intervene. For me it's racism, for the Ministry of the Interior, no." Di Canio is now manager of English club Swindon Town.
While English football embarked on a program of stadium reconstruction after the 1980s disasters at Bradford, Heysel (pictured) and Hillsborough, Italian football has been arguably hampered by a lack of stadium redevelopment.
Of Serie A's big clubs, only Juventus has built a new stadium in recent years.
The Italian Ministry of the Interior has introduced an identity document -- "tessera del tifoso" -- for supporters to counteract hooliganism. In order to buy match tickets, fans must present their document, with the system designed to ensure away fans can't buy "home" tickets for games.
Owen Neilson is writing a book about Italian football grounds, "Stadio: The Life and Death of Italian Football." "If a stadia revolution is undertaken in Italy -- as it has happened in England -- a layer of culture unique to Italy will be tarmacked over, with 'Juventus Stadium' type replacements," said Neilson. "Football will be changed again in favor of profit and central figures in a club's history, such as Giuseppe Meazza (who played for both AC Milan and Inter) or Romeo Menti (Vincenza), will be moved from the spotlight . That will be a real loss."
"The Football Italian Federation, FIFA and UEFA must empower fan-based initiatives that are capable of creating a culture of self-regulation," Professor Clifford Stott, who has advised governments and police forces internationally on crowd management policy and practice, told CNN.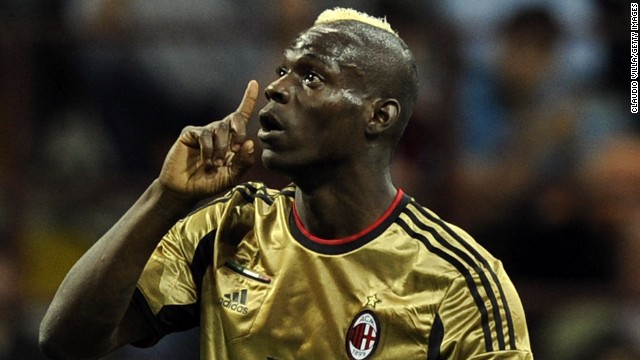 Italy's complex racism problem
While the decision was the correct one, Cardozo was millimeters offside, it was the source of much frustration to a Benfica side which quickly found itself behind.
There appeared little trouble when Chelsea goalkeeper Petr Cech threw the ball out towards Juan Mata and when he failed to take control, Fernando Torres nipped in to run at the Benfica defense and coolly slot the ball home.
To its credit, Benfica refused to buckle and Jorge Jesus' side hit back within nine minutes to level when Cardozo fired home from the penalty spot following a handball by Cesar Azpilicueta.
Buoyed by its equalizer, Benfica pushed forward in search of a winner and Cech produced a fine save to push Cardozo's fierce drive over the crossbar.
But while the red shirts poured forward, Chelsea looked dangerous on the break and Frank Lampard came within inches of winning the tie after his rasping 20-yard effort smashed against the crossbar with two minutes remaining.
Read: Mourinho pulling no punches
The game appeared destined for extra time with the scores still level going into the final minute of stoppage time.
But after Ramires won a corner on the Chelsea right, Ivanovic rose highest to meet Mata's corner and head a dramatic winner.
"It's a great feeling," Ivanovic told ITV.
"This team deserved this, because we have had a very difficult season and a lot of games.
"In the end, today was a very hard game and Benfica played very well. But we scored from set pieces and work very hard preparing that part of our game. We deserve that trophy."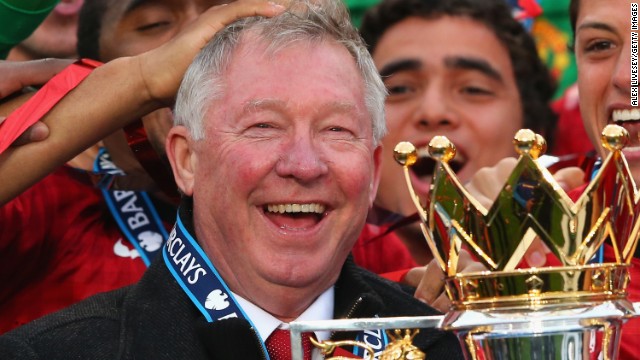 Alex Ferguson with the English Premier League trophy after Manchester United's 2-1 win over Swansea.
It marked the 71-year-old's final home match in charge, having announced last week that he will retire at the end of this season.
United fans braved the rain to pay their respects, with tickets reportedly being sold on the black market for more than 10 times their face value.
Ferguson's final and 1,500th match as United manager will be away to West Brom.
Ferguson walked onto the pitch at Old Trafford through a guard of honor formed by the United and Swansea City players.
United's late winner was scored by veteran Rio Ferdinand, who Ferguson signed as the most expensive defender in British football history in 2002.
Ferguson did not select Wayne Rooney in his match-day squad, and later revealed that the England striker has asked to leave United.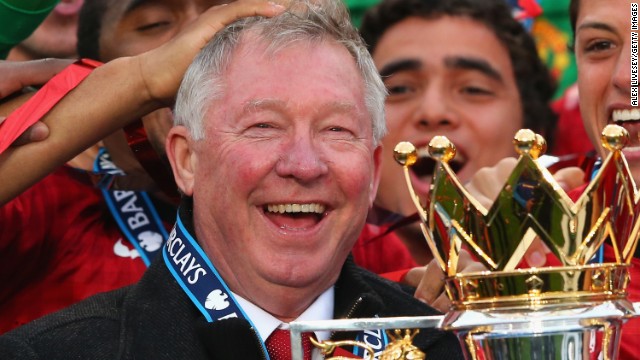 United fans farewell Alex Ferguson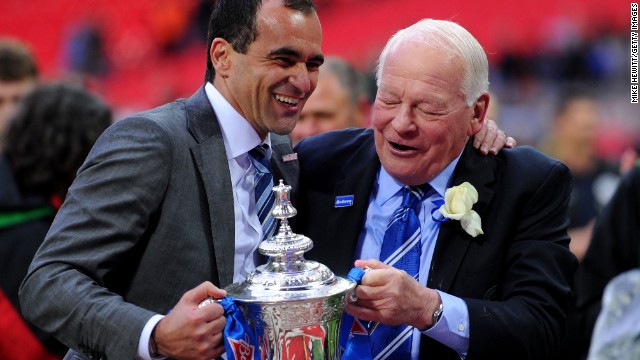 Wigan manager Roberto Martinez, left, celebrates with his chairman Dave Whelan after winning the FA Cup.
Whelan, 76, was given special dispensation to lead the Wigan team onto the pitch at Wembley. He broke his leg playing for Blackburn in the 1960 FA Cup final, which his team lost.
Wigan's winner came in time added on from substitute midfielder Ben Watson, left, who headed past City's England goalkeeper Joe Hart. Watson missed almost six months this season with a broken leg.
City went down to 10 men with five minutes to play when Argentinian defender Pablo Zabaleta received his second yellow card for this challenge on Wigan striker Callum McManaman.
City's expensively-assembled squad was unable to take any of its many chances to score against a team that is likely to be relegated from the Premier League.
Speculation has been rife that the clubs' respective managers will be elsewhere next season. Reports claim City's Roberto Mancini, center, will be replaced by Malaga's Manuel Pellegrini, while Martinez has been linked with a move to Everton.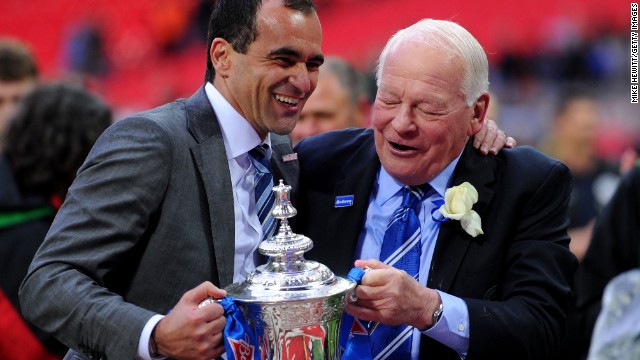 Underdog's fairytale FA Cup success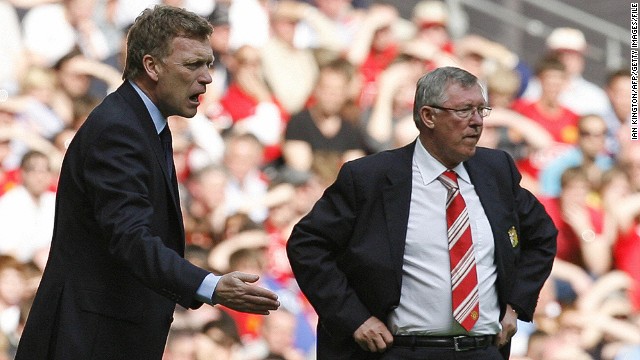 Everton manager David Moyes (left) and Manchester United's soon-to-retire boss Alex Ferguson (right) are pictured during the FA Cup semifinal match between their two teams at Wembley Stadium in April 2009. United announced Wednesday that Ferguson, 71, will be retiring at the end of the season after more than a quarter of a century at the helm.
Jose Mourinho, who is now Real Madrid coach, and Moyes look on during the FA Cup fourth round match between Everton and Chelsea at Goodison Park in January 2006 in Liverpool. Both men were potential candidates to replace Ferguson, before Moyes agreed a six-year deal with United.
Moyes is pictured prior to kick off during the English Premier League match between Everton and Fulham at Goodison Park last month. Moyes is leaving Everton at the end of the season after he told the Merseyside club's chairman Bill Kenwright of his desire to join United and succeed Ferguson.
Moyes urges on his team during the English Premier League match between Arsenal and Everton at the Emirates Stadium in north London last month. The Scot is considered to have done a superb job at Goodison Park given the relatively small financial resources he had at his disposal.
Moyes attends the 24th Hillsborough Anniversary Memorial Service at Anfield last month in Liverpool. Thousands of fans, friends and relatives took part in the service to mark the death of 96 football fans in an FA Cup semifinal match in April 1989.
Other notable attendants of the Hillsborough memorial service were: (from back row, left to right) Everton chairman Bill Kenwright, Moyes, Liverpool manager Brendan Rogers, Liverpool players Steven Gerrard, Jamie Carragher, Jordan Henderson, Liverpool managing director Ian Ayre, Linda Pizzuti and her husband -- Liverpool's principal owner John W Henry -- and club chairman Tom Werner.
Moyes was made an Honorary Fellow for Outstanding Contributions to football and sportsmanship, by Liverpool John Moores' University during its annual graduation ceremony at the city's Anglican Cathedral in July 2011.
Harry Redknapp -- then Tottenham manager, but now Queens Park Rangers boss -- and Moyes are pictured together after the Sir Bobby Robson Memorial Service at Durham Cathedral in September 2009. Former England manager Robson died aged 76 following a long battle with cancer.
The family of murdered 11-year old boy Rhys Jones stand next to Moyes during a minute's appreciation before the start of the Premier League match between Everton and Blackburn Rovers at Goodison Park in August 2007. Rhys died after being shot in the neck as he played football with friends outside the Fir Tree pub in Croxteth, Liverpool in August.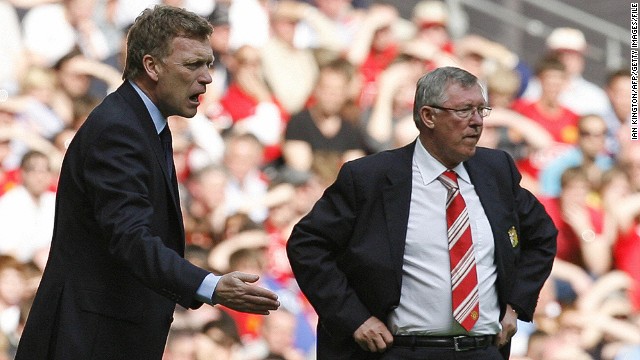 David Moyes: Alex Ferguson's successor
It was fitting that Ivanovic should score the winner after he was forced to miss last year's Champions League final triumph over Bayern Munich through suspension.
Frank Lampard, who became the club's record goalscorer last weekend after taking his tally to 203, was quick to praise the Serbia defender and reveal he is close to signing a new contract.
"It's been an amazing time for all of us involved," he told ITV.
"Talk about ups and downs in the last two years! But this is a big up. We're a group, a team, and it was tight tonight after the long season we've had.
"No-one deserves this more than Ivanovic -- he has been fantastic. You make your own luck, and we stick together in this group. The club deserve it.
"I really, really hope to be around next year. With a game tonight and coming up we haven't sat down and signed anything, but I really hope so and things are looking good. The club have been brilliant."
For Torres, it means he is now a reigning World Cup winner, European Championship winner, Champions League winner and Europa League winner -- the first for any player.
"I am very happy," the Spain international told ITV.
"It was a very tough game, and Benfica were much better in the first half. The first half was not good enough at all. We really wanted to win this Europe League, and maybe this was going to be our only chance."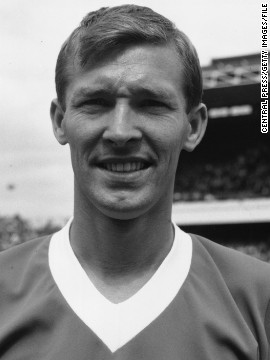 As a player, Alex Ferguson enjoyed a moderately successful career. A prolific striker, he scored 170 goals in 317 appearances including 25 goals in 41 appearances for Glasgow Rangers.
Ferguson was appointed manager of Aberdeen in 1978. In addition to three Scottish First Division titles, Ferguson guided the club to an impressive triumph over Real Madrid in the 1983 European Cup Winners' Cup.
Ferguson was assistant to Scotland coach Jock Stein during the qualifying campaign for the 1986 World Cup. Scotland secured a 1-1 draw against Wales in their final game to reach the tournament, but Stein collapsed and died following the final whistle in Cardiff.
A late winner from substitute Mark Robbins in an FA Cup replay against Nottingham Forest in January 1990 allegedly spared Ferguson the sack. United went on to beat Crystal Palace at the second attempt in the final, giving Ferguson his first trophy at Old Trafford.
The Scot originally planned to retire from management at the end of the 2001-02 season. But, after helping the team recover from a slip in form which saw them drop as low as ninth in the Premier League table, Ferguson reversed his decision in February 2002 and signed a new three-year contract.
A boot flew into the face of Manchester United's star midfielder David Beckham after Ferguson lost his temper following a 2-0 FA Cup defeat to Arsenal in February 2003. Beckham had to be held back following the incident and he joined Real Madrid ahead of the following season.
Ferguson's finest hour arrived in Barcelona in May 1999, when his United team came from 1-0 down in the 90th minute to beat Bayern Munich 2-1 in the European Champions League final. The win completed an historic treble of titles won during the 1998-99 season, which included the Premier League title and the FA Cup.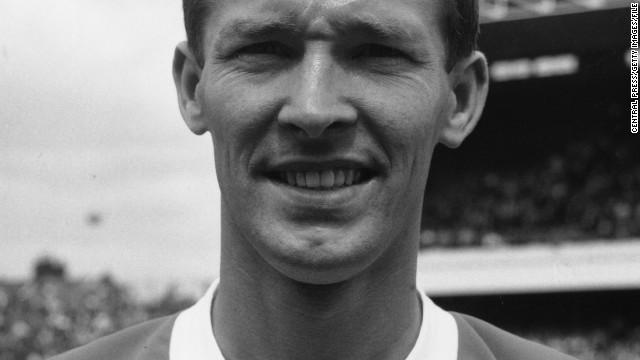 The seven moments which define Alex Ferguson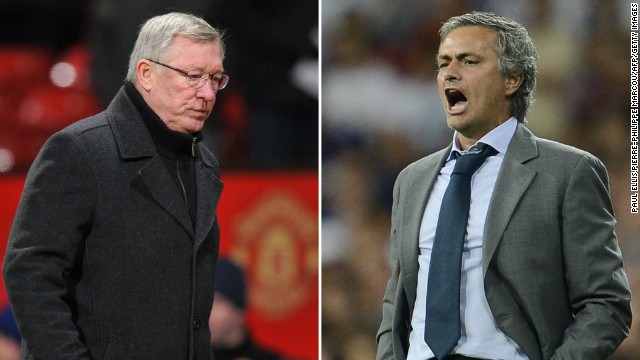 Jose Mourinho, right, had been widely expected to return to Chelsea if he leaves Real Madrid at the end of this season -- but Alex Ferguson's decision to retire has prompted a flood of bets from punters that the Portuguese coach will instead go to Manchester United.
Ferguson's fellow Scot, Everton manager David Moyes, had previously been the bookmakers' favorite to take over at Old Trafford. The 50-year-old Scot has impressed on a tight budget at the English Premier League club since his arrival in 2002.
Moyes is out of contract in the summer -- as is Bayern Munich coach Jupp Heynckes. This season the 68-year-old coach has guided Bayern to the Bundesliga title as well as the Champions League final - the Munich club will play German rivals Borussia Dortmund at Wembley on May 25. However, Heynckes will step down at the end of this season after Bayern opted to appoint Pep Guardiola on a three-year contract from July 1.
Jurgen Klopp is also among the bookies' frontrunners, having guided Borussia Dortmund to this month's European Champions League final. The 45-year-old coach helped Dortmund win the German Bundesliga title the previous two seasons.
Ferguson's former "supersub" Ole Gunnar Solskjaer is another linked with the job. The 40-year-old Norwegian, a Champions League winner with United in 1999, began his managerial career with Molde after injury ended his playing days, and has already won two domestic titles in his homeland. Before that he successfully coached United's reserves.
Michael Laudrup is also seen as a contender after a successful first season in the English Premier League with Swansea, guiding the Welsh club to the League Cup trophy. The former Barcelona star has previous managerial experience in Spain with Getafe and Mallorca, and in Russia with Spartak Moscow.
Paris Saint-Germain coach Carlo Ancelotti is another being backed to replace Ferguson. The 53-year-old Italian has won virtually every honor in the game as a player and manager with clubs including AC Milan, Roma and Chelsea. There has been intense speculation Ancelotti will leave French league leaders at the end of the season.
Former United captain Roy Keane was once seen as Ferguson's future successor, but the Irishman has focused on media work since being sacked by English second division team Ipswich in January 2011. He took Sunderland into the Premier League at the first attempt but quit in December 2008 after a run of poor results.
Rene Meulensteen, right, has been Ferguson's assistant since 2008, but the 49-year-old Dutchman is not expected to make the step up to the top job despite an association with United that started more than a decade ago as youth coach.
One of the outsiders is veteran United player Ryan Giggs, who has won 13 English league titles under Ferguson since his debut in 1991. The Welshman, who is 40 in November, has signed another one-year playing contract.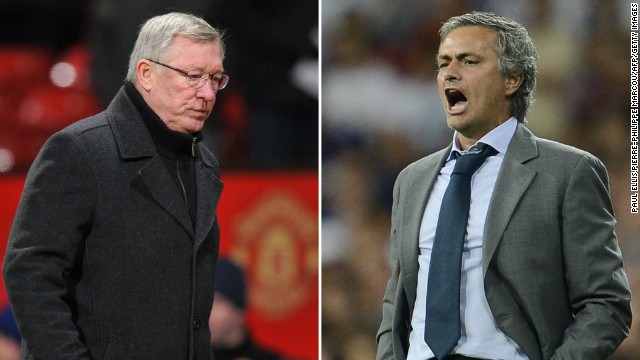 Who will replace Alex Ferguson?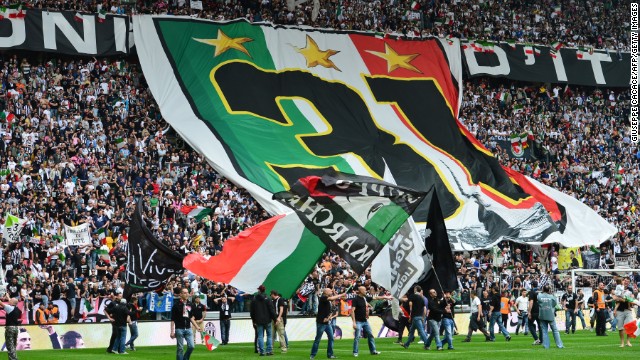 Juventus supporters celebrate after Sunday's 1-0 win over Palermo gave their team a 29th Italian Serie A title.
Arturo Vidal, who scored the winning goal from the penalty spot, holds a placard bearing the number 31 -- referring to the two titles Juve lost due to a match-fixing scandal.
Coach Antonio Conte celebrated after leading his team to a second successive scudetto.
The Turin side's fans invaded the pitch at the Alps stadium after the match to get mementos of Juventus' success.
Dutch club Ajax clinched a third successive Eredivisie title after beating relegated Willem II in the penultimate match of this season. It was the Amsterdam side's 32nd overall.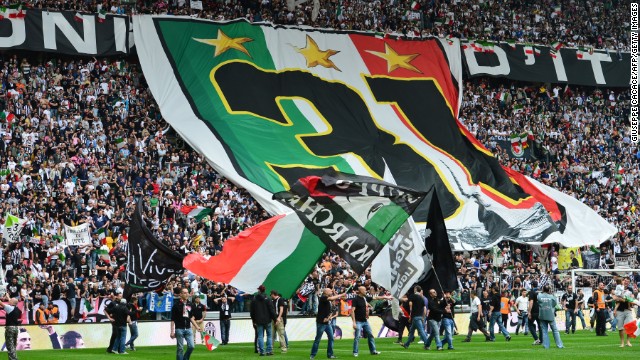 29th scudetto for Juve
Read: Benfica and 'the curse of Bela Guttmann'
This defeat caps a miserable week for Benfica, which looks set to lose out on the Portuguese league title following a dramatic late defeat by rival Porto.
Benfica has now lost its past seven major European Cup finals -- all of which have come since being hit by the infamous "Bela Guttmann curse".
Guttmann, a Hungarian coach, led Benfica to glory in the European Cup, winning the competition in 1961 and 1962.
But after his request for a pay rise was turned down by the newly elected president Antonio Carlos Cabral Fezas Vital, Guttmann placed a curse on the club and declared it would not win the European Cup for another 100 years.
Not even the great Eusebio, one of Benfica's most famous sons, was able to help lift the curse when he visited Guttmann's grave before Benfica's defeat in the 1990 European Cup final.
The curse appears to now include Europe's second trophy -- much to the dismay of the club's manager Jesus.
"The Benfica fans were better than the Chelsea fans," Jesus told a press conference.
"They deserved a Benfica victory for their passion and their feelings and the patriotism they showed.
"This defeat is difficult for me because of the Benfica fans. For most of the 93 minutes, Benfica was always better than Chelsea."