HSBC's 14,000 new layoffs: When will Gulliver stop cutting jobs?
May 16, 2013 -- Updated 0756 GMT (1556 HKT)
STORY HIGHLIGHTS
HSBC, Europe's largest bank, to lay off up to 14,000 staff between 2014 and 2016
Staff cuts part of effort to save $2-$3 billion over next few years
'HSBC terribly bloated' says one executive search director
Wealth management jobs growing, investment banking in Asia falling, says expert
Hong Kong (CNN) -- HSBC, Europe's largest bank by market capitalization, will lay off 14,000 employees around the world to save $2 billion to $3 billion by 2016, the company announced Wednesday.
The layoffs -- representing more than 5% of its 254,000 workers worldwide -- will come on top of some 42,000 job cuts in the past two years as the bank has sought to reorganize its operations to increase profits and efficiency in the wake of the 2008 global financial crisis.
"HSBC in my view is terribly bloated," says Christine Houston, Managing Director of Executive Search Group International in Hong Kong. "If you compare them to Citi, UBS, a lot of the American banks who did their layoffs closer to 2008, HSBC is just an anomaly. The number of staff is just incredible."
That realignment could see redundancies in HSBC's non-core markets -- "probably Europe and South America" -- while Asia will continue to be "a growth market," predicts Jonathan Hollands, managing director of executive search firm Carraway Group.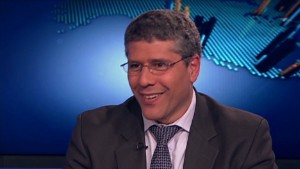 What's next for Europe's recovery?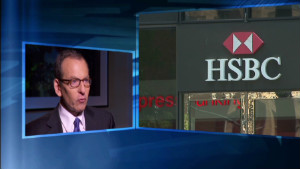 What HSBC must do now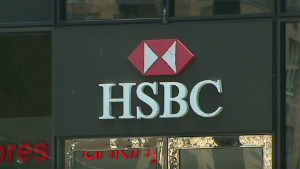 HSBC to pay $1.92 billion in fines
An HSBC spokesperson said "all geographies and business will be reviewed but there are no specific details."
This week's layoff announcement had been widely expected. In March, HSBC's CEO Stuart Gulliver had said he would "fixate on costs" in 2013.
"They're still not finished with redundancies," cautioned Hollands of Carraway Group. "They are still restructuring,"
But HSBC's need to still lay off workers "is probably the exception" than the rule when comparing it to other global banks, says Houston of Executive Search Group International.
"It very much depends on the institution and what lines of business they are in. U.S firms have really tried to cut to the bone. They might exit some businesses and then you would see redundancies...(like in) mergers and acquisitions and investment banking."
Hollands believes other major banking corporations need to follow HSBC's streamlining.
"(Singapore-based) DBS and OCBC could do with that sort of realignment," says Hollands. "Business banking -- they're very good at that. They should be focused on that. The same for (Hong Kong-headquartered) Standard Chartered. UBS has got to ask itself 'what is our core business' and 'do we give up on wealth management'."
Similar questions exist for larger global banks including Deutche Bank, Merrill Lynch and Credit Suisse, adds Hollands.
Looking ahead, analysts agree that job loss will occur at differing speeds depending on the sector.
"We are seeing an increase in wealth management (jobs), an increase in risk management compliance that deals with regulatory aspects," says Hollands. "We're seeing a dropoff (in jobs) of cash equity sales and structured product demand and a big drop in investment banking in Asia.

Part of complete coverage on
March 13, 2014 -- Updated 1157 GMT (1957 HKT)

Mobile World Congress spans the full spectrum of untethered gadgetry Explore this year's top trends with Stuff Magazine Editor Will Findlater.
February 28, 2014 -- Updated 1623 GMT (0023 HKT)

Cocoa-nomics: Why chocolate really doesn't grow on trees. CNN returns to Africa's cocoa plantations to examine the fight against child labor.
February 27, 2014 -- Updated 1958 GMT (0358 HKT)

CNN's Maggie Lake speaks to Lego CEO Jørgen Vig Knudstorp about why Lego continues to be a hugely popular toy.
February 27, 2014 -- Updated 2032 GMT (0432 HKT)

A Japanese rocket roared into orbit carrying what NASA calls its most precise instrument yet for measuring rain and snowfall.
February 28, 2014 -- Updated 2003 GMT (0403 HKT)

When you hail yourself as a "passionate advocate" for job-seekers, you probably ought not blast one of those job-seekers in a snide e-mail.
February 26, 2014 -- Updated 2201 GMT (0601 HKT)

Love that chocolate Haagen-Dazs ice-cream? But what about the way its makers treat their farmers? Oxfam reveals the ethics behind the brands.
February 20, 2014 -- Updated 1121 GMT (1921 HKT)

SnapScan is an award-winning app allowing buyers to pay with their smartphone -- no need to worry about carrying cash or lost credit cards.
February 18, 2014 -- Updated 1452 GMT (2252 HKT)

In the wake of recent credit card breaches, CNN's Richard Quest explores the threats of the non-cash economy. Is your money as safe as you think?
February 19, 2014 -- Updated 0833 GMT (1633 HKT)

Like many companies in China, Fu Shou Yuan uses celebrities to attract clients. Except, in this case, they're dead. They're in the funeral business.
February 19, 2014 -- Updated 1255 GMT (2055 HKT)

Coca-Cola is staying afloat as the soda market shrinks, and many point to a marketing strategy around the so-called "secret recipe."

Today's five most popular stories