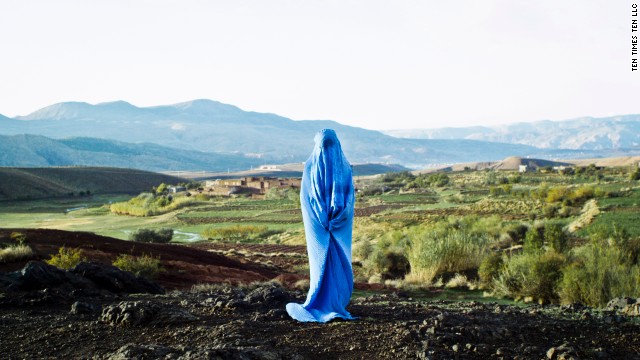 To be born a girl in Afghanistan is often to be ushered into a life of servitude, where girls have very little worth and very dim futures. Amina is forced to marry at 12, to bear a child though still a child herself -- while her own brother is given her dowry money to buy a used car. But Amina, whose name was changed and story portrayed by an actress out of concern for her safety, has had enough, and she is fighting back. CNN Films' "Girl Rising" tells the stories of Amina and other girls from around the world and how the power of education can change the world. Learn more about the girls' inspiring stories.
(From 10x10)
"What if a girl's life could be more?" When Azmera turned 13, it was time for the Ethiopian girl to be given to a stranger in marriage, like her mother and grandmother before her. But Azmera refused. Azmera is fearful, but she is not alone. She has a champion beside her: an older brother who would give up anything for his sister to be able to stay in school. Together, brother and sister dare to reject her fate.
"Poetry is how I turn ugliness into art." La Rinconada, Peru, is a bleak corner of the world that regularly turns out two things: gold from deep within its mountain, which is immediately sent far away; and despair, which remains. Senna's is the poorest of the poor mining families clinging to that mountain. Every day is a struggle. Yet, somehow, she was given two magnificent gifts: a father who named her for a warrior princess and insisted that she goes to school, and a talent with words. And when Senna discovered poetry, everything changed.
"Change is like a song you can't hold back." Suma's brothers are sent to school, but her parents have no money for a daughter's education. Given into bonded servitude at age 6, Suma labors in the house of a master from before dawn until late at night. For years, the Nepali girl suffers in silence, until music gives her a voice. A stroke of luck and kindness gives Suma a chance to go to school -- and a crusader is born.
"I will come back every day until I can stay." Wadley is 7 years old when the world comes crashing down around her. When Haiti's catastrophic earthquake destroys lives, homes and families, Wadley's happy life with her mother, filled with friends and school, becomes a struggle to survive in a teeming tent city, devastation and grief all around. But Wadley believes she is meant to do something special with her life -- and that the way to begin is by getting back to school. What happens when this irrepressible spirit confronts a system that tells her she is unworthy of an education is an inspiration to the world.
"Now there's nothing to stop me. Nothing in the world. Nothing in the universe." Mariama describes herself as a typical teenager, which in itself is remarkable. Her poverty-stricken country, Sierra Leone, is still recovering from a brutal decade of civil war. But Mariama isn't looking back; she is the voice of the future. She is the first in her family to go to school and already has her own radio show and dreams of being a famous scientist and a television star.
"He was strong, but I was stronger." An Egyptian girl of 12 whose family can't afford to send her to school has very few options. She can become a street kid; she can become a bride; she can become a target. Yasmin -- whose name was changed and story portrayed by an actress out of concern for her safety -- is lured into the trap of a sexual predator. But what she doesn't become is a victim. Yasmin becomes a superhero.
Girl Rising
Girl Rising
Girl Rising
Girl Rising
Girl Rising
Girl Rising
Girl Rising
STORY HIGHLIGHTS
Christiane Amanpour writes an open letter to girls of the world
" All the number crunchers have it right on this one: education = empowerment," she says
Editor's note: Christiane Amanpour is anchor of CNN's "Amanpour." This open letter to the girls of the world is part of the "Girl Rising" project. CNN Films' "Girl Rising" documents extraordinary girls and the power of education to change the world.
(CNN) -- Dear Girls of the World,
There are more than 7 billion people in the world. Half of them are women and girls.
Just imagine the whole world rising, as it will, when all women and girls are empowered.
It has to start with education. All the number crunchers have it right on this one: education = empowerment, from here in the United States to Uruguay and Ulan Bator.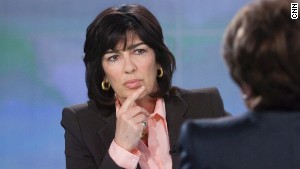 Christiane Amanpour
The United Nations, the World Bank and any organization you can think of say that an educated girl is a girl who can get a job, become a breadwinner and raise herself, her family, her village, her community and eventually her whole country. All the stories and statistics show that a healthy society is one whose women are healthy and productive.
Look at what women and girls are achieving for Rwanda, 19 years after the genocide there. The country leads the way in Africa in every way: education, health, the economy, the environment and in elected politics, powered by the force of its women. It is an amazing story. In contrast, the Arab world, which is so rich in natural resources such as oil and gas, is way behind in all development indicators, because half their populations, their women, are denied basic rights. It's why the Arab Spring must liberate and fully empower women, for the good of those countries.
Write your own open letter to girls of the world
Did you know that if female employment were to match male employment in the United States, gross domestic product would rise by 5%. And in developing countries that figure soars by double digits -- for instance, GDP would rise 34% in Egypt if women and men had equal employment opportunities.
And this is where education comes in. According to a 2004 report co-authored by Gene Sperling (now a senior economic aide to President Barack Obama), a woman can expect a 10% to 20% rise in earning power with every additional year of primary education beyond average. Another economist, Paul Schultz, found that number increased to 15% to 25% higher earning power with each additional year of secondary school.
So educate our girls if you want to reduce infant mortality, stabilize population growth and reduce cases of HIV/AIDS.
In rural areas, the United Nations says wages, agriculture income and productivity all improve when the female workers are educated.
It is time to end the discrimination against girls in education. According to the U.N., around 35 million girls are not enrolled in primary school and that has to end.
Almost 800 million people worldwide are illiterate; two-thirds of them are women and girls. Imagine a world where they could actually read and write and do basic math for accounting -- that is how the world will change. Women are much more likely than men to use their earnings for the good of the family, rather than spending it on alcohol or other things for themselves.
Just ask the great microfinance pioneer Muhammad Yunus of Bangladesh's Grameen Bank -- women are the best bet. You lend them a little, and they pay back in spades. He has known this for 30 years.
It's high time the rest of the world caught on. Go girls! Power the world! We can do it.
-- Christiane Amanpour
Write your own open letter to girls of the world
Watch Christiane Amanpour on CNN International's "Amanpour" | Follow her on Twitter @camanpour.