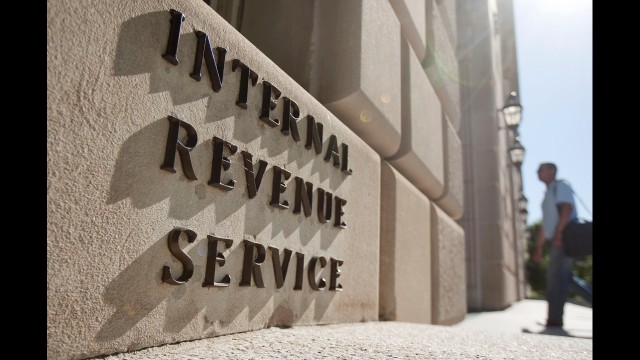 Officials in the Obama administration's Internal Revenue Service came under fire after revelations that workers in its Cincinnati office targeted for extra scrutiny tea party and conservative groups applying for 501(c)(4) tax-exempt status.
President Barack Obama and former Secretary of State Hillary Clinton came under intense scrutiny about the handling of the investigation of the attack on the U.S. Consulate in Benghazi, Libya, that led to the death of Ambassador Chris Stevens and three other embassy employees.
When President George W. Bush addressed the nation aboard the USS Abraham Lincoln in May of 2003, standing in front of a "Mission Accomplished" banner, few expected that the U.S. involvement in the deadly Iraq War would last for another eight years.
Former CIA covert agent Valerie Plame Wilson had her identity revealed by George W. Bush's Deputy Secretary of State Richard Armitage after her husband wrote a scathing op-ed in The New York Times.
President Bill Clinton was ultimately impeached by Congress after he lied under oath about an affair he had with White House intern Monica Lewinsky.
President George H. W. Bush pardoned former Defense Secretary Caspar W. Weinberger and five other officials who served under Ronald Reagan for their involvement in trading arms for hostages in Iran.
Senior officials working for President Ronald Reagan secretly arranged for the sale of military weapons to Iran with the hope that American hostages held there would be released and the proceeds could be used to fund the Contras fighting in a rebellion in Nicaragua -- a violation of the Boland Act that expressly prohibited U.S. funding of the rebels.
For 444 days -- ending in what would be the final year of his presidency -- President Jimmy Carter sought to gain the release of 52 Americans held hostage at the U.S. Embassy in Tehran, Iran.
In one of his first acts as president, Gerald Ford granted "a full, free and absolute pardon" to former President Richard Nixon for all crimes he may have committed while president, including his involvement in the Watergate scandal.
President Richard Nixon resigned his office after being implicated in a cover-up following a burglary at political offices in the Watergate building.
Spiro T. Agnew, who served as vice president under President Richard Nixon, resigned his position after being indicted for bribery charges, becoming the first U.S. vice president in history to resign under criminal charges.
The Pentagon Papers, a top-secret document that detailed U.S. decisions leading up to the Vietnam War, were leaked to The New York Times by military analyst Daniel Ellsberg. The Nixon administration obtained an injunction to stop their publication.
IRS targeting | 2013
Benghazi | 2012
Iraq War | 2003
CIA/Plame leak | 2003
Monica Lewinsky | 1998
Iran/Contra pardons | 1992
Iran-Contra | 1986
Iran hostage crisis | 1979
Watergate pardons | 1974
Watergate | 1974
Agnew resigns | 1973
Pentagon Papers | 1971
STORY HIGHLIGHTS
Alex Castellanos says the promise of Obama's election as president has evaporated
He says the scandals, controversies reflect a sprawling government that is out of control
Castellanos: Some defenders detect an element of race in president's troubles
He says problem is "top-down, factory style government" that can't manage today's complexities
Editor's note: Alex Castellanos, a Republican strategist, is the founder of NewRepublican.org. Follow him on Twitter: @alexcast.
(CNN) -- The images still inspire. Children sitting on their parents' shoulders amid a sea of American flags, fluttering on a cool Chicago night. A young black woman running to get as close as possible to the stage.
On November 4, 2008, Grant Park absorbed the world's focus: Barack Obama was elected president of the United States.
His victory speech stopped the Earth from spinning, if only for an evening, and drew the world's attention to an America where anything was again possible. Obama's victory energized a pulsing crowd of a hundred-thousand, their dream deferred no longer. Journalist Lois Wille called it "a great big huge happy evening" that would perhaps "wipe the memory" of a more divided America away.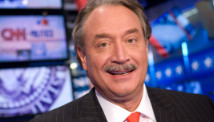 Alex Castellanos
Still, the podium was wrapped in bulletproof glass. Chicago charged all its 13,500 police officers with protecting America's great hope. It sent firefighters home wearing their uniforms so they would be ready to respond. We were not sure the promise and possibility of that moment was shared by every American. Yet that clear night, we celebrated the peaceful transition of power and the dawn of a different day.
This is a good country, full of good and great people, dedicated to an extraordinary American promise, our commitment to equal opportunity for everyone. That evening, even the most hardened partisan hearts could feel it. Our country had taken a step forward in racial relations, a big step, something that spoke of what our nation might yet become. A good nation had become an even better one, where the scars of some old wounds had healed and the pain of intense divisions, though not forgotten, had receded farther into memory.
Now the world is stopped no longer. How did we get from that America to this?
Benghazi. The IRS. AP phone records. The failures for which Barack Obama will be remembered are not just those of one man or one administration. They are the failures of an old idea, that big, old, dumb, top-down, factory style government can manage the complexities of modern times. The institutions of the past had their day but can't keep up with the hyper-connected, adaptive society we see emerging.
The attorney general says his department's secret acquisition of reporters' phone records is a "matter about which I know nothing."
The then-secretary of state testifies she didn't know about and never reviewed specific security requests from those under her care in Benghazi. Our president learns about "outrageous" acts admitted by the IRS under his watch from the news media. These days, everyone takes responsibility but no one is actually responsible.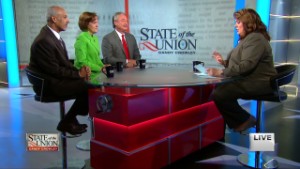 Taxing day for the IRS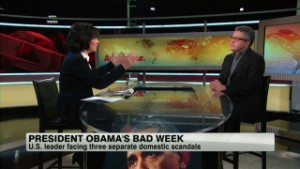 President Obama's bad week
David Axelrod explained it. "Part of being president is there's so much beneath you that you can't know because the government is so vast," he told MSNBC.
Exactly. So making it bigger and more expansive can only amplify its failures. This is the best Washington can do, not the worst.
However, older industrial-age government is what President Obama insists upon. His administration still wants to control health care, retirement, the economy and almost everything else top-down, politically and artificially from distant palaces of marble. They want to run America from a bureaucracy so vast, its actions can't be known, even by those responsible for them.
Yet the failure of Barack Obama's old ideas about governing may not be the most disappointing element of his legacy.
Unable to accept the constant and consistent failure of "progressive government," some of the president's defenders have already been reduced to saying that the attacks on Obama are unjust, launched against him, not on their merits, but because of his race.
Chris Matthews of MSNBC could find no better way to rationalize the loss of his well known "tingle" than to explain that the country that just elected Obama a second time is inimical to his color. Matthews explained the dimming of Obama's halo like this:
"The problem is there are people in this country ... who want this president to have an asterisk next to his name in the history books. ... They can't stand the idea that he's president and a piece of it is racism." Matthews continued, "It is the sense that the white race must rule. That's what racism is. And they can't stand the idea that a man who is not white is president. That is real. That sense of racial superiority and rule is in the hearts of some people in this country, not all conservatives, not even all right wingers. ... And a big part of it is bought into by people like John Boehner."
Back we go to the day when old wounds were open and divisions among Americans were fresh.
No, Mr. Matthews, racism is not the problem here. This president can and is being judged on the measure of his actions. He is being judged on the content of his character, not the color of his skin.
We've reached a good place in America. We have our first black president. Have we reached the place where we can have our first bad black one?
Chris Matthews' hysteria is evidence we are not there yet.
These next few months, Republicans, Democrats and the news media must conduct themselves better than this.
Follow @CNNOpinion on Twitter.
Join us at Facebook/CNNOpinion.
The opinions expressed in this commentary are solely those of Alex Castellanos.