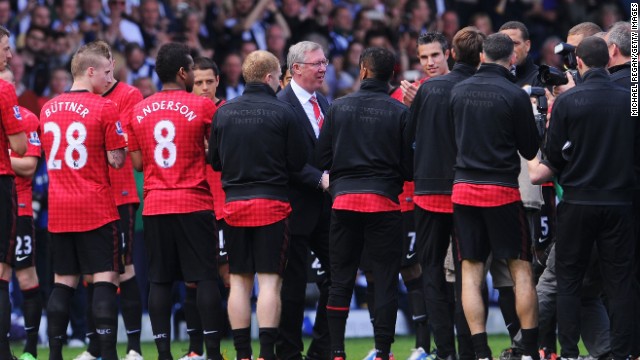 Alex Ferguson receives a guard of honor from his Manchester United players to mark his 1500th and final game in charge of the new EPL champions.
Manchester United's triumphant players celebrate Alexander Buttner's goal to put them 3-0 ahead at the Hawthorns.
Romelu Lukaku spoiled Alex Ferguson's farewell with a hat-trick as WBA hit back to draw 5-5 with Manchester United.
Laurent Koscielny celebrates his vital winner for Arsenal at Newcastle as they clinched fourth spot in the EPL.
Gareth Bale celebrates after his stunning late winner for Tottenham against Sunderland but it was to no avail as his side had to settle for fifth.
Paul Scholes enters the field for his 718th and final appearance for Manchester United in their 5-5 draw at WBA.
Jamie Carragher is applauded on to the pitch for his final game for Liverpool against Queens Park Rangers.
Rafael Benitez is appreciated by a section of the Chelsea supporters as his spell as interim manager ends with a flourish.
Michael Owen warms up before making a late appearance as a substitute for Stoke in his farewell to top flight football.
Alex Ferguson applauds the crowd as he says farewell after his 1500th game in charge of Manchester United.
Legend honored
Scoring machines
Freak finale
Arsenal fourth
Brilliant Bale
Midfield maestro
Club stalwart
Rafa farewell
Striker supreme
Era ends
STORY HIGHLIGHTS
Alex Ferguson's final game in charge ends in incredible 10-goal draw
EPL champions Manchester United held 5-5 at West Brom after leading 5-2
Arsenal claim final Champions League spot ahead of Tottenham
Farewells to EPL stars Paul Scholes, Michael Owen and Jamie Carragher
(CNN) -- Alex Ferguson's 1500th and final game in charge of Manchester United ended with a freak 5-5 draw at West Bromwich Albion Sunday while Arsenal claimed the final Champions League place on the last day of the English Premier League season.
Ferguson's farewell looked to end in customary winning fashion as the new champions led 3-0 and 5-2 at the Hawthorns until the home side hit back with three late goals in five minutes, Romelu Lukaku equalizing to complete his hat-trick.
It is the first time in the history of the EPL that two sides had shared 10 goals in a match.
It also marks the end of an era with the 71-year-old Ferguson ending his 26 year reign at Old Trafford with 38 trophies, including 13 EPL titles.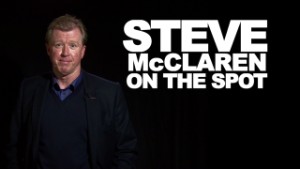 Alex Ferguson's recipe for success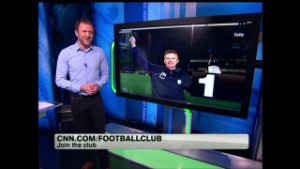 CNN FC: Moyes replaces Ferguson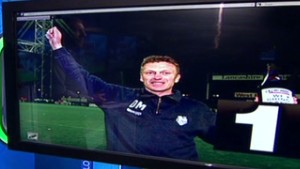 Moyes named manager of Manchester United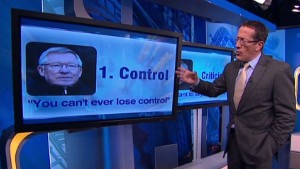 How to manage like Alex Ferguson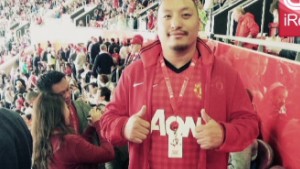 Manchester fans say so long to Fergie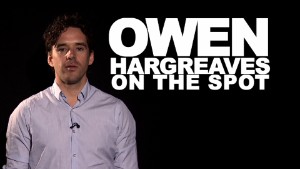 Hargreaves: Scholes is the best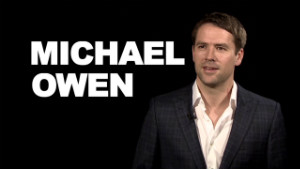 Michael Owen's Liverpool regret?
Paul Scholes, so influential for United in their prolonged triumphs under the Scot, joined him in retirement. The 38-year-old midfielder came on as a substitute in the 69th minute, shortly before WBA's extraordinary comeback.
Read: Fergusons' remarkable triumphs
It was a day marked by other farewells as Liverpool stalwart Jamie Carragher and his former club and England teammate Michael Owen, now with Stoke, ended their playing careers.
Chelsea interim manager Rafael Benitez also took charge of the Blues for the final time, seeing Fernando Torres score the crucial goal in a 2-1 win over Everton which finally sealed third spot ahead of Arsenal.
It was also David Moyes' last game in charge of Everton before he takes over from Ferguson at United.
With relegation matters settled by Arsenal's 4-1 defeat to condemn Wigan to the drop in midweek, Arsene Wenger's team needed to win at Newcastle to deny North London rivals the coveted fourth spot.
A goal from French defender Laurent Koscielny just after halftime proved enough despite some nervy late moments.
The anxiety increased as news came from White Hart Lane that another Gareth Bale wonder strike had given Tottenham a late 1-0 lead against 10-man Sunderland, who had David Vaughan sent off.
But Arsenal, who mounted an impressive late season charge, were left to celebrate a 17th straight year in Europe's premier club competition.
Read: Tears and cheers as Beckham plays final home game
"The players are special. I've told them many times but they've shown it in the last two months they've been absolutely exceptional," Wenger told Sky Sports.
Tottenham must contemplate the Europa League again after finishing one point adrift.
It was cruel for manager Andre Villas-Boas, his side achieving the highest points tally with 72 of a side not qualifying for the Champions League.
"It is difficult to take, in the end we did what we had to but Arsenal did their job well and go through. It is difficult at this moment," he told Sky Sports.
Manchester City, without a manager after dispensing with Roberto Mancini, slumped to a 3-2 home defeat to Norwich, but had already clinched second spot.
Read: Barcelona lift La Liga title for 22nd time
Stoke, with Owen coming on for 16 minutes, drew 1-1 with Southampton while FA Cup winners Wigan drew 2-2 with Aston Villa.
Reading, relegated with Wigan and QPR, lost 4-2 at West Ham and Fulham won 3-0 at League Cup winners Swansea.
Carragher hit the post but Liverpool saw off QPR 1-0 at Anfield with Philippe Coutinho scoring the only goal.