Guatemala genocide conviction overturned
May 21, 2013 -- Updated 2125 GMT (0525 HKT)
STORY HIGHLIGHTS
Guatemala's Constitutional Court overturned the conviction of Efrain Rios Montt
Rios Montt was convicted of genocide and sentenced to 80 years
The court said the proceedings must return to the trial phase
Human rights groups say they will appeal
Guatemala City (CNN) -- When former Guatemalan dictator Efrain Rios Montt was convicted of genocide and sentenced to 80 years in prison this month, it was not expected to be the end of story.
READ MORE: Guatemala's Rios Montt guilty of genocide
Observers knew that an appeal was coming, but it was a separate action -- a ruling by Guatemala's Constitutional Court -- that provided the latest twist in the case.
The Constitutional Court on Monday overturned Rios Montt's conviction and sentence, and ordered the proceedings to return to the trial phase.
The ruling does not annul the entire trial, but everything that happened after April 19, notably the closing arguments and conviction.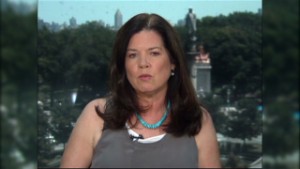 Filmmaker helps bring dictator to trial
The overturning of the conviction is related to a number of procedural complaints filed by the defense. The defense had argued that Rios Montt's rights had been violated when his attorney was expelled early in the trial, and that the head judge should have recused herself. The Constitutional Court decided that the trial should have been suspended while these appeals were in place, instead of pushing forward a conclusion.
Rios Montt, 86, had been found guilty of the genocide of more than 1,700 indigenous Ixil Mayans during his 1982-83 rule.
The trial marked the first time a head of state was tried for genocide by his country's own judicial system.
Dozens of Ixil Mayans took the stand during the trial to recount atrocities committed by the army. The witnesses told the judges about brutal killings, rapes and the razing of villages. The Constitutional Court's ruling allows their testimony to stand.
The trial's original outcome was seen as a precedent for future charges against military officials accused of atrocities during Guatemala's 36-year civil war. The war did not end until 1996, leaving more than 200,000 people dead and 1 million as refugees.
Rios Montt said during the trial that he never ordered the killings of the Ixil.
"We have reached the conclusion that there is still hope for justice, which is the Constitutional Court," Rios Montt attorney Mario Antonio Rossell said. "This is a historic resolution."
Human rights groups say they will appeal the decision.
"What has happened is that in this country, the laws have been applied arbitrarily," said Mario Polanco, director of a Guatemalan human rights group. "They have served the interests of those in power, and when it is one of the representatives of those in power who is on trial, they will resort to any means, and that is what we are seeing. I think there has been an abuse in the interpretation of the law."
READ MORE: Rios Montt rejects genocide charges as history-making trial nears end
READ MORE: Guatemala confronts a dark chapter
CNN's Mariano Castillo reported and wrote the story in Atlanta. Journalist Miguel Salay reported from Guatemala City.

Part of complete coverage on
December 10, 2013 -- Updated 1900 GMT (0300 HKT)

Presidents and prime ministers, celebrities and royals joined tens of thousands of South Africans to pay tribute to Nelson Mandela.

Syrian refugees fleeing into Lebanon tell CNN's Nick Paton Walsh how they stepped over dead bodies in their flight -- and now face the a biting winter.
December 11, 2013 -- Updated 1629 GMT (0029 HKT)

It looked plausible to most, but to deaf people watching the Mandela memorial -- it was all nonsense. The interpreter has been dubbed "a fake."
December 11, 2013 -- Updated 0541 GMT (1341 HKT)

They hoped for playful weekend outing in the snow. The moments of adventure dissolved into a fight for survival for the family of six.
December 11, 2013 -- Updated 1714 GMT (0114 HKT)

Yahoo's teen star Nick D'Aloisio sells the new digital future -- with vanishing content.
December 11, 2013 -- Updated 1328 GMT (2128 HKT)

Denmark's PM Helle Thorning-Schmidt made headlines when she snapped a selfie with PM David Cameron and President Barack Obama.
December 11, 2013 -- Updated 1311 GMT (2111 HKT)

Mars kits, a triple nipple baby bottle and extinct animal DNA are just some of things you'd find inside the "99¢ Store of the Future."
December 11, 2013 -- Updated 0958 GMT (1758 HKT)

They say necessity is the mother of invention. Here are 11 of the most mind-boggling inventions ever submitted to the U.S. patent office.
December 9, 2013 -- Updated 2311 GMT (0711 HKT)

Until he returned home this weekend, Merrill Newman -- an American held in North Korea -- had no idea what a story he'd become.
December 10, 2013 -- Updated 1611 GMT (0011 HKT)

The Web is set to change our lives over the next decade. This will also question the use of personal data and balancing new powers with ethics.
December 11, 2013 -- Updated 1756 GMT (0156 HKT)

Browse through images you don't always see in news reports, taken by CNN teams all around the world.

He was imprisoned for life but that did not quiet him. Nelson Mandela became South Africa's first black president, and an icon and inspiration.

Today's five most popular stories