Guatemala genocide conviction overturned
May 21, 2013 -- Updated 2125 GMT (0525 HKT)
STORY HIGHLIGHTS
Guatemala's Constitutional Court overturned the conviction of Efrain Rios Montt
Rios Montt was convicted of genocide and sentenced to 80 years
The court said the proceedings must return to the trial phase
Human rights groups say they will appeal
Guatemala City (CNN) -- When former Guatemalan dictator Efrain Rios Montt was convicted of genocide and sentenced to 80 years in prison this month, it was not expected to be the end of story.
READ MORE: Guatemala's Rios Montt guilty of genocide
Observers knew that an appeal was coming, but it was a separate action -- a ruling by Guatemala's Constitutional Court -- that provided the latest twist in the case.
The Constitutional Court on Monday overturned Rios Montt's conviction and sentence, and ordered the proceedings to return to the trial phase.
The ruling does not annul the entire trial, but everything that happened after April 19, notably the closing arguments and conviction.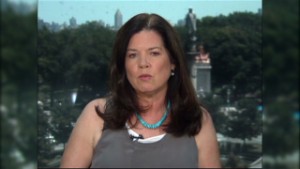 Filmmaker helps bring dictator to trial
The overturning of the conviction is related to a number of procedural complaints filed by the defense. The defense had argued that Rios Montt's rights had been violated when his attorney was expelled early in the trial, and that the head judge should have recused herself. The Constitutional Court decided that the trial should have been suspended while these appeals were in place, instead of pushing forward a conclusion.
Rios Montt, 86, had been found guilty of the genocide of more than 1,700 indigenous Ixil Mayans during his 1982-83 rule.
The trial marked the first time a head of state was tried for genocide by his country's own judicial system.
Dozens of Ixil Mayans took the stand during the trial to recount atrocities committed by the army. The witnesses told the judges about brutal killings, rapes and the razing of villages. The Constitutional Court's ruling allows their testimony to stand.
The trial's original outcome was seen as a precedent for future charges against military officials accused of atrocities during Guatemala's 36-year civil war. The war did not end until 1996, leaving more than 200,000 people dead and 1 million as refugees.
Rios Montt said during the trial that he never ordered the killings of the Ixil.
"We have reached the conclusion that there is still hope for justice, which is the Constitutional Court," Rios Montt attorney Mario Antonio Rossell said. "This is a historic resolution."
Human rights groups say they will appeal the decision.
"What has happened is that in this country, the laws have been applied arbitrarily," said Mario Polanco, director of a Guatemalan human rights group. "They have served the interests of those in power, and when it is one of the representatives of those in power who is on trial, they will resort to any means, and that is what we are seeing. I think there has been an abuse in the interpretation of the law."
READ MORE: Rios Montt rejects genocide charges as history-making trial nears end
READ MORE: Guatemala confronts a dark chapter
CNN's Mariano Castillo reported and wrote the story in Atlanta. Journalist Miguel Salay reported from Guatemala City.

Today's five most popular stories
Part of complete coverage on
October 29, 2014 -- Updated 1331 GMT (2131 HKT)

A terminally ill woman who plans to take her own life checks off the last item.
October 30, 2014 -- Updated 0115 GMT (0915 HKT)

Armed with Kalashnikovs and chanting for the dead comrades, women are among ISIS' most feared enemies. They are fighting for their families -- and now they are getting U.S. help.
October 28, 2014 -- Updated 1246 GMT (2046 HKT)

Lere Mgayiya put his best foot forward and set up a shoe-shine firm after his career plans fell flat.
October 30, 2014 -- Updated 0528 GMT (1328 HKT)

One Chinese drone manufacturer wants to take away the warmongering stigma of "drones."
October 30, 2014 -- Updated 0312 GMT (1112 HKT)

Sketcher Luis Simoes is traveling the world -- slowly. And he's packed his sketchbook.
October 28, 2014 -- Updated 2043 GMT (0443 HKT)

European states help North Korea's brutal treatment of its people by allowing luxury goods like cars and cognacs to evade sanctions, two experts say.
October 29, 2014 -- Updated 1520 GMT (2320 HKT)

Groping, lewd comments, and that's not the worst of it.
October 28, 2014 -- Updated 0133 GMT (0933 HKT)

British hostage John Cantlie appears from the battle city of Kobani.
October 28, 2014 -- Updated 1443 GMT (2243 HKT)

A captured fighter tells CNN's Ivan Watson: "They gave us drugs... that made you go to battle."
October 24, 2014 -- Updated 0345 GMT (1145 HKT)

Chinese leaders want less odd architecture built in the country.
October 30, 2014 -- Updated 1106 GMT (1906 HKT)

Each day, CNN brings you an image capturing a moment to remember, defining the present in our changing world.

Browse through images from CNN teams around the world that you don't always see on news reports.