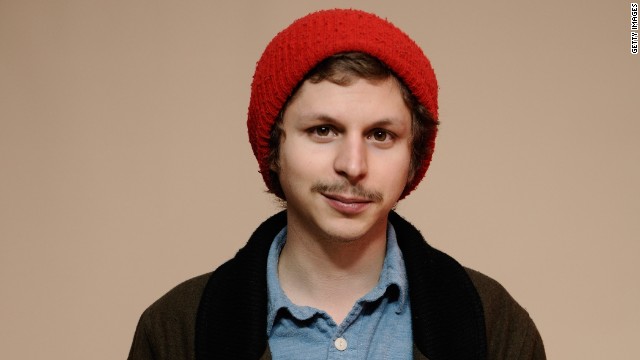 Michael Cera has made us laugh in flicks like "Superbad," "Nick and Norah's Infinite Playlist" and "Scott Pilgrim vs. the World" since his last shift at the frozen banana stand on "Arrested Development." The actor, who starred alongside his on-screen dad in 2007's "Juno," released a surprise, 18-track album called "True That" in August 2014. See what his fellow castmates been up to since the show ended in 2006.
Jason Bateman's movie career has flourished since "Arrested Development" went off the air. He piqued fans' interest in 2007's "Juno" and went on to appear in films such as "Hancock," "Up in the Air" and "Couples Retreat." In 2013 he had his film directorial debut with "Bad Words" which he also starred in.
Since playing Lindsay on the series, Portia de Rossi has appeared on "Nip/Tuck" and "Better Off Ted." She married Ellen DeGeneres in 2008 and published a memoir, "Unbearable Lightness: A Story of Loss and Gain," in 2010. She will next appear in Season 4 of "Scandal."
Will Arnett has certainly been busy since he traded in GOB's magic tricks in 2006. The actor appeared alongside then wife Amy Poehler in 2007's "Blades of Glory" and 2009's "Spring Breakdown." He's had recurring roles on several popular series, as well as starring roles on Fox's short-lived "Running Wilde" and NBC's "Up All Night." He currently appears on the series "The Millers" and has a role in the 2014 "Teenage Mutant Ninja Turtles" film.
Since taking on the role of Lindsay and Tobias' teenage daughter Maeby, Alia Shawkat has appeared in films like "Whip It," "The Runaways," "Cedar Rapids" and "Ruby Sparks."
Tony Hale continued to make us laugh since playing Buster on "Arrested Development." He's appeared in several movies and TV shows since, such as "Ctrl" and "Chuck." Hale plays Gary Walsh on HBO's "Veep" for which he won an Emmy for outstanding supporting actor in a comedy series in 2013.
Oh, how we've missed the always hilarious Tobias. Actor David Cross has shown up in the "Alvin and the Chipmunks" franchise and has lent his voice to animated features such as "Megamind" and "Kung Fu Panda." He played Andy Weeks on Fox's "Running Wilde," and he made us laugh as Duane Bailey on the third season of "Modern Family."
Jeffrey Tambor has made cameos on quite a few sitcoms since his days as the Bluth family patriarch. He's also appeared on the big screen in flicks like "The Hangover," "The Invention of Lying," "Mr. Popper's Penguins" and "For the Love of Money." In 2014 Amazon premiered its original series "Transparent" in which he plays a transgender dad.
Jessica Walter played Tabitha Wilson on "90210," Betty Hanadarko on "Saving Grace" and Henrietta on "Gravity," in addition to voicing Malory on FX's "Archer." But we can't deny that we miss Walter's role as Lucille on "Arrested Development."
Michael Cera
Jason Bateman
Portia de Rossi
Will Arnett
Alia Shawkat
Tony Hale
David Cross
Jeffrey Tambor
Jessica Walter
STORY HIGHLIGHTS
"Arrested Development" premiered its fourth season on Netflix Sunday
The anticipation has been building for more than a year
Overall, critics were slightly disappointed
Creator Mitch Hurwitz and producer Ron Howard have thanked fans for support
(CNN) -- Hardcore junkies of the series "Arrested Development" finally got their fix after a seven-year hiatus when Netflix released 15 new episodes Sunday, 3 a.m. ET.
To binge watch or not to binge watch, that is the question.
"Modern Family's" Jesse Tyler Ferguson observed on Twitter that the recaps from "people who watched ALL of #ArrestedDevelopment in one sitting ... sound like crazy coke heads." Binge-watch responsibly, everyone!
But whether you binge watch or spoon it out a week at a time, will you feel satisfied when it's over?
To be fair, the anticipation for series' return has been feverish and more than a year in the making, creating very high expectations.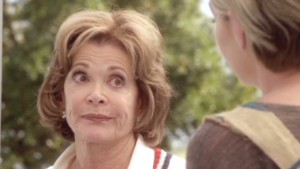 'Arrested Development' returns online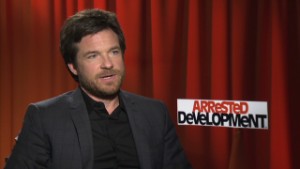 Revenge of the Bluths!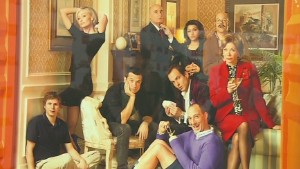 Fans bring back 'Arrested Development'
The first three seasons, which followed the outlandish antics of the dysfunctional Bluth family, was on Fox from 2003 to 2006. Those episodes were critically acclaimed and developed a sizable cult following -- a following that has only grown through DVDs and online streaming.
The new online streaming format on Netflix gave creator Mitch Hurwitz more freedom with episode length, allowing far more variability than in the TV format.
To work around cast availability, as stars like Jason Bateman, Michael Cera, David Cross, Will Arnett and Portia de Rossi have moved on to busy careers, each episode focuses on one member of the Bluth family rather than trying to incorporate the entire cast. So while everything feels familiar, it's not the same old "Arrested Development."
Some critics have welcomed the fresh presentation, praising Hurwitz for pushing forward the show's legacy:
The Hollywood Reporter: "The beauty about the Netflix version of 'Arrested Development' is that, given the laws of time and hype, it should not have succeeded. ... But the series quickly found its pacing, the elaborate 'Rashomon' structure revealed its glorious ambition and the combination of absurdity and intelligence meshed as well or better than you might have remembered from the original three seasons."
Los Angeles Times: "In a sense, it is not merely a continuation of the show, but a celebration of it. ... I have, to be clear, watched it all -- and not with grim determination, but rather great, increasing satisfaction. ... The show improves as it gathers context, and before long you stop thinking about what makes this 'Arrested Development' different."
San Francisco Chronicle: "Do the new episodes live up to those of the first three seasons which ended in 2006? Yes, and then some: The new season is not only as smart and absurdly funny as ever, but also reflects the rapid changes in how we watch television."
Yet others think the concept was a nice idea in theory that didn't pass muster in execution:
HitFix: "[T]he result was both exhilarating and a wee bit disappointing. ... Out of 15 episodes, there are four or five episodes I'd put in the 'A' range. There were two or three episodes I'd put in the 'C' range. And the majority of the episodes were variably uneven, hardly devoid of brilliance and the sort of hilarity that most currently running shows can't even approach, but usually diluted to an infuriating degree by the structure and lack of structure of the endeavor. "
Wall Street Journal: " 'Arrested Development' has lost a step or two in its long stint on the sidelines. The pacing is notably slower than during its original run and the show lacks the breathtaking density that characterized its glorious past. At its worst, the new/old 'Arrested Development' is reduced to doing an shaky imitation of itself: the characters and themes are there but the beats are slightly off, as is the tone."
Variety: "Ultimately, this 'Arrested' revival plays a bit like a reunion special, where the individual cast members come out and take their curtain calls. After the warmth of seeing them reunited (or semi-reunited, given how rarely more than one or two are featured in a scene together), there's a sort of awkwardness to it, as if nobody really has much to say. 'Arrested Development's' long-awaited encore is like a lot of TV development -- namely, an interesting idea that was more exciting on paper."
BuzzFeed: "Fifteen episodes later (after a few hours of sleep in between episodes 9 and 10), and I was left disappointed. ... Maybe when I have some time in the future, I'll give these new episodes another try, but if I'm looking for my 'Arrested Development' fix, I'll just go back to the original banana stand."
NYT: "Chalk one up for the Internet: It has killed 'Arrested Development.' ... If you truly loved (the first three seasons of 'Arrested Development'), it's hard to imagine being anything but disappointed with this new rendition."
Regardless of the mixed reactions, Hurwitz and executive producer/narrator Ron Howard have had nothing but gratitude for the show's strong fanbase.
"Reaction from 'Arrested Development' fans so so gratifying," Howard tweeted, while Hurwitz posted a handwritten letter to Facebook.
"It's been our great joy to bring this to you on Netflix, where you can access it whenever and however you want," Hurwitz wrote in the letter, dated May 25. "Except, you know, it's really meant to be watched in order. And you really should watch them all ... But really, this is yours now. Except for the obvious copyright issues. And you have to subscribe to Netflix."
OK, so maybe it's "not completely yours I guess," Hurwitz continued. But there's still hope for the movie!