STORY HIGHLIGHTS
Doncaster Belles is one of the most famous women's football clubs
Club faces being relegated to second tier by English Football Association
Protests launched against decision labeled as a "joke" and "unjust"
Fans accuse FA of treating them like '"hardened criminals"
(CNN) -- Funded by the wealth of its mega-rich Abu Dhabi owners, Manchester City brought about a new order in men's football -- now it might be about to do the same in the women's game.
But at what cost? Doncaster Belles, one of the most famous and iconic names in women's football is on the brink -- and its fate has people up in arms.
Normally promotion and relegation is decided by a club's place in the league, but the Belles are to be demoted for "commercial and marketing reasons."
Last month, the English Football Association announced its plans for a new two-tier Women's Super League, with eight teams set to compete in the top flight and 10 in the second from next season.
The Belles, a founder member of the Premier League and one of the most successful clubs in the game's history, was expected to maintain its place in the Super League's first division, despite finishing second from bottom for the past two seasons.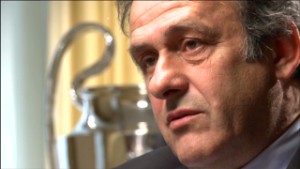 Platini: Bundesliga raises the bar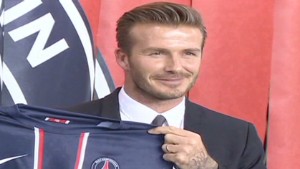 CNN FC: Beckham retires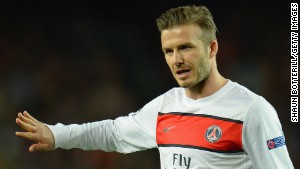 Beckham brand will outlast soccer career
Instead the two-time league winners and six-time FA Cup winners suddenly finds itself jettisoned from the top flight and told it will have to play in the second division next term.
Meanwhile Manchester City's ladies team has been included in the top flight -- a move which has been construed by some to be financially motivated given the club's commercial appeal.
For Doncaster, it couldn't have come at a worse time given that women's football is on the up.
According to the latest FIFA figures, an estimated 29 million women across the world play football with around 12% of those being youth players.
Lyon have won universal praise for their style of football, though the French side was recently beaten in the Women's European Champions League final by German side Wolfsburg -- a game staged at Chelsea's Stamford Bridge stadium.
The FA's decision over Doncaster has been described as a "joke" and "unjust" by the general manager of Arsenal ladies, Vic Akers, with accusations that the decision is "more about money than football."
Doncaster has appealed and as a result told CNN that it was unable to offer any comment in fear of jeopardizing its chances of success, while City were also not willing to comment.
The FA will also not comment.
Iconic
Hayley's story

"I was about 12 at the time, around 1995, and the Belles were dominant. They'd completed the league and FA Cup double in 1994 and nobody could shift them," said Paterson.

"The incredible power of strikers Karen Walker and Gail Borman coupled with the tenacity of midfielder Gill Coulthard made the Belles a frightening force to be up against -- and I was joining their thriving youth academy in the under-14s.

"I remember my first game. I played left wing-back and I've never run so hard in my life -- the values of chasing down every ball and never giving up were instilled from the start.

"We won 4-2 and I came off the pitch shattered, just wishing I could sleep for a week.

"As a Doncaster-born and bred girl, it was a bit of a dream come true for me to play for my home team. Any opportunity I'd get, I'd race down to the Armthorpe Welfare to watch the Belles' first team in action.

"The first team were very approachable, although I never dared to in all honesty. The closest I remember getting to them was attempting to put a tackle in on former England international Vicky Exley during training, when I was about 16, she skipped past me like I wasn't there. Lesson learned.

"Looking back, I'll never know if I could have made it, but I still see my time with the Belles as something I'll never forget."
According to an email received by CNN, the decision has been based around the criteria of "financial and business management, commercial sustainability and marketing, facilities (including ground grading criteria) and players, support staff and youth development."
While not enjoying the same kind of backing as the likes of Liverpool and Arsenal or City's commercial appeal, Doncaster was confident its bid would be accepted.
"They've just taken the eight best bids and put them in the top-flight," said journalist Tony Leighton, one of the most authoritative voices in women's football.
"It's not just about what happens on the pitch but the criteria off it too, and perhaps that is where Doncaster have come up short.
"They haven't always been the best managed and they don't have a huge relationship with the men's team, although they do have an association and play at the same stadium.
"But the FA have announced, after just one game of the new season that Doncaster will effectively be relegated.
"After one game? How can you motivate a group of players when they know they will be relegated anyway?"
While the local community had hoped to ride crest of the wave of a women's game thriving around the world, instead the Belles are wondering just where to go next.
Domination
From 1978 to 1993, Doncaster dominated women's football in England, losing just one league match in 15 years -- a record eventually brought to an end by Arsenal in the second season of the National Premier League.
In contrast, City, which is owned by the deputy Prime Minister of the United Arab Emirates Sheikh Mansour, has never competed in the top-flight of the women's game.
"The FA will make no further comment until this process is complete, when final confirmation will be given on all clubs that will enter FA WSL1 or FA WSL2 in 2014.," said an FA statement. "This is expected to be completed in due course."
City have played just one season in a national league, finishing fourth, and the decision to include them in the Super League's top division at the Belles' expense has left supporters outraged.
"It's important that it's made clear that we are not protesting, and campaigning along the lines that Doncaster Belles categorically deserves its place in the top flight of the women's game due to its historical standing," Glen Wilson, editor of respected Doncaster website, Popular Stand, told CNN.
"What we are saying is that having done so much, and achieved so much in and for the women's game in this country, without significant financial backing, or by partnering with a successful men's club, it has earned the right to defend its top-flight status in the way it achieved it; on the football pitch.
"I cannot see how the Belles' application, and all it offers to the criteria set out by the FAWSL, could fall down below that of a team who have only played one season in a national division such as Manchester City.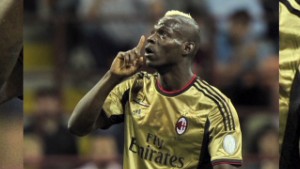 Balotelli: 'I will leave the pitch'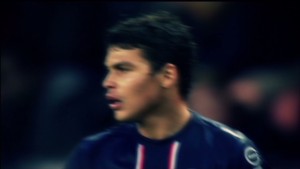 Thiago Silva targets PSG dominance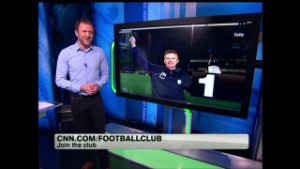 CNN FC: Moyes replaces Ferguson
"And with the FA not stating its reasoning, and refusing to comment afterward, it leads us to draw only one conclusion; money."
Formed in 1969, the club became a trailblazer in Britain, becoming the country's very first social enterprise with women's football at its heart.
The Belles Community initiative, which was launched four years ago, enabled the local population to take advantage of social, health and educational resources and allowed young girls to get involved in the sport.
Thriving community
According to the 2011 census, there are 302,400 people living in Doncaster, which is in Yorkshire, northern England.
The men's football team, which was playing non-league football just 10 years ago, is now playing in the country's second tier for the first time in 50 years.
But in a city which Liverpool and England legend Kevin Keegan was born, it is the achievements of England Ladies star Karen Walker which are celebrated.
Walker scored 40 goals in 83 appearances for her country, becoming only one of two from Doncaster to have been inducted into the FA Hall of Fame along with former teammate Gillian Coulthard.
Both women played a huge role in getting girls into football and helping the sport grow both locally and nationally.
Only last October, the FA announced a new five-year plan to encourage women to take up the sport and increase participation within the UK to 253,600 by 2018.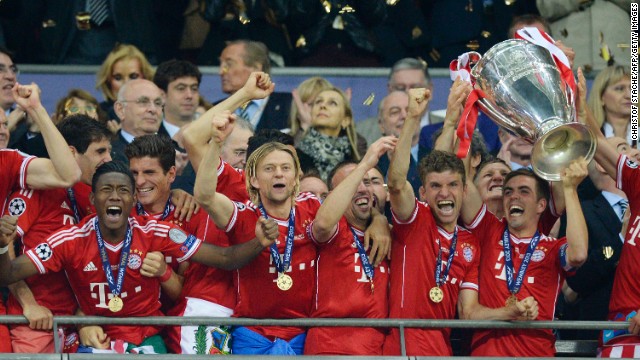 Bayern Munich players lift the trophy as they celebrate winning the UEFA Champions League final after beating Borussia Dortmund 2-1 at Wembley Stadium in London on Saturday, May 25.
Bayern Munich's midfielder Arjen Robben celebrates scoring the winning goal against Borussia Dortmund.
Bayern Head Coach Jupp Heynckes is carried by his players after winning the UEFA Champions League final.
Arjen Robben of Bayern Munich celebrates after scoring the winning goal against Borussia Dortmund during the UEFA Champions League final at Wembley Stadium in London on Saturday, May 25. Bayern defeated Dortmund 2-1.
Head Coach Jurgen Klopp, right, of Borussia Dortmund consoles his players after losing to Bayern Munich in the championship match.
Bayern players celebrate after match play was completed.
Dortmund players lie on the field in defeat after losing to Bayern 2-1.
Arjen Robben, left, of Bayern Munich challenges Mats Hummels of Borussia Dortmund for the ball.
Bayern Munich's striker Mario Mandzukic, left, scores the opening goal of the match.
Ilkay Gundogan of Borussia Dortmund, left, celebrates with teammates after scoring on a penalty kick to tie the game 1-1.
Bayern Munich supporters light flares in the stands during the game.
Dante, right, of Bayern Munich is given a yellow card after being called on a foul against a Borussia Dortmund player.
Bastian Schweinsteiger of Bayern performs a header against Marco Reus of Borussia Dortmund.
Bayern Munich's French midfielder Franck Ribery, center, talks with Borussia Dortmund's striker Robert Lewandowski after a penalty was called.
Mario Mandzukic of Bayern Munich celebrates after scoring a goal against Borussia Dortmund during the UEFA Champions League final at Wembley Stadium in London on May 25.
Borussia Dortmund's midfielder Jakub Blaszczykowski, left, vies with Bayern Munich's defender Jerome Boateng during the UEFA Champions League final at Wembley Stadium in London on Saturday, May 25.
Dortmund's goalkeeper Roman Weidenfeller makes a save against Bayern during the first half.
Borussia Dortmund's Polish midfielder Jakub Blaszczykowski, center, reacts after missing a goal against Dortmund.
Robert Lewandowski, left, of Borussia Dortmund collides with Franck Ribery of Bayern Munich.
Head Coach Jurgen Klopp of Borussia Dortmund shouts from the sidelines during the match.
Fans fill Wembley Stadium during the Champions League final match between Borussia Dortmund and Bayern Munich.
A fan of Bayern Munich wears face paint in support of his team during the match.
Thomas Mueller, left, of Bayern Munich goes after the ball against Neven Subotic of Borussia Dortmund during the UEFA Champions League final match at Wembley Stadium in London on May 25.
Marco Reus of Borussia Dortmund, center, drives to the goal against Dante, right, of Bayern Munich.
Bayern Munich fans wave red flags before the start of the championship game.
Borussia Dortmund supporters fill the stands as they wait for their team to take the field.
Borussia Dortmund fans in the upper deck of Wembley Stadium cheer for their team.
Bayern Munich supporters cheer from the stands.
Borussia Dortmund wear black and yellow attire in support of their team.
From left, UEFA President Michel Platini, German Chancellor Angela Merkel and German Football Association President Wolfgang Niersbach watch the action from the stands.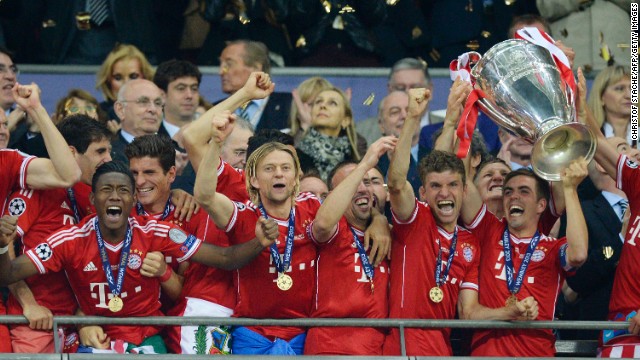 Champions League Final: Dortmund vs. Bayern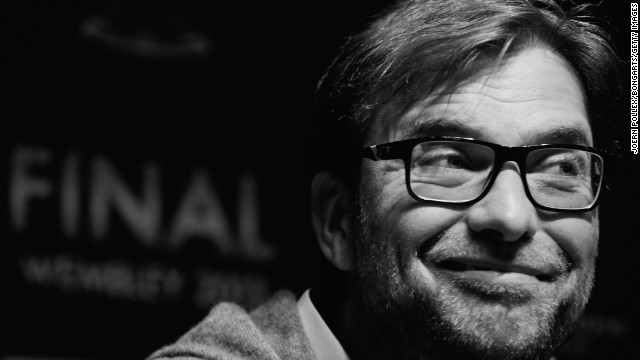 Borussia Dortmund coach Jurgen Klopp has won plaudits for his intelligent musings on football. "You can speak about spirit -- or you can live it," he told the Guardian newspaper this week.
The Bratwurst, a traditional German sausage, is renowned all over the world and is a big favorite with football fans.
Kim Kardashian is just one of a whole host of celebrities to have visited Munich's Oktoberfest -- a beer festival which is held in the city every year.
German Chancellor Angela Merkel is a huge football fan and will be a keen spectator at the Champions League final.
While Dortmund's players have produced on the pitch, its fans have done likewise in the stands with a number of outstanding montages on the famous Sudtribune terrace.
Mesut Ozil and Sami Khedira have become an integral part of Germany's new multicultural team under manager Joachim Low. The pair have established themselves as stars on the world stage with the national team and Spanish club side Real Madrid.
Six-time grand slam tennis champion Boris Becker, who once sat on the Bayern board, believes hosting the 2006 World Cup transformed his country's image.
Sebastian Vettel, Formula One's treble world champion, is one of Germany's most famous faces and is revered across the sporting world.
Christoph Waltz has become a leading name in Hollywood since winning an Oscar for Best Supporting Actor in Quentin Tarantino's film "Django Unchained." Waltz is the son of a German father and Austrian mother.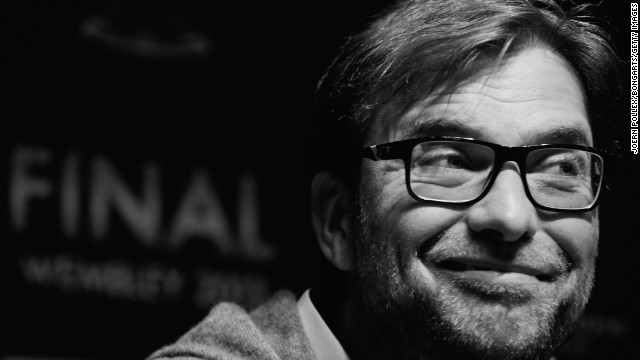 Germany: The new cool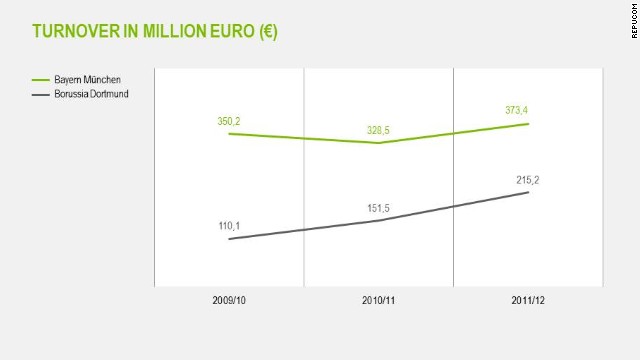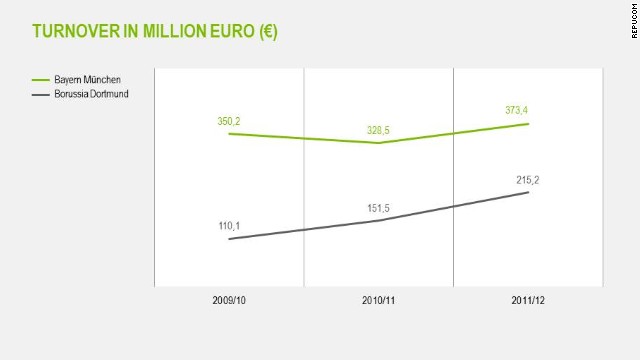 Bayern vs. Dortmund in numbers
Hayley Paterson was just one of those who came through the club's Academy as a teenager before moving into journalism where she now reports on the Belles.
"Did the Belles finish bottom last term? No. Did the team finish bottom the season before that? No. So why was that decision made?" asked Paterson, who works for the city's local newspaper.
"It's saddening to see the club that I grew up with treated this way. We might just be 'little Donny' but that club is a pioneer of the women's game.
"It is the very reason women's and girls football is thriving in this country. The club is the only ever-present in the top flight and yet, in a flash, it is the only team replaced by Manchester City.
"People want answers. I want answers as a fan and as a reporter."
Hardened criminals
With passions running high last Sunday's Women's FA Cup final was marred by the alleged heavy handling of those protesting against the FA's decision.
With the game being played at the Keepmoat Stadium -- the home of the Belles -- stewards confiscated a banner, leaflets and a bell from supporters who had yet to even make their way from the car park to the stadium.
According to an FA spokesperson, "It was taken by officials from Doncaster Rovers as it was deemed to be unsuitable," though the banner has since been returned.
Tony Greenhall, the campaign spokesman, believes protesters have been treated as "hardened criminals".
"The FA's actions throughout this episode have been underhand and demeaning to such an important sporting organization," Greenhall told CNN.
"From the surreptitious release of the original statement regarding the FAWSL restructuring, through to the draconian treatment of concerned fans at the Women's FA Cup Final on Sunday.
"The FA's own guidelines boast of transparency in the decision making process yet they ignore all questions from fans and media.
"Doncaster Belles is a historic club, not just important to the town but to the whole of football. The fact that they can be shabbily discarded at the sight of a fat bank account shows the guardians of the game hold sporting principles in contempt."
Petition
Greenhall is not alone in his dismay at the FA's decision with an online petition having received over 7,000 signatures so far.
"There cannot be much to choose between the application of the Belles and that of Manchester City," added fanzine editor Wilson.
"The difference must have been negligible, so with that in mind why not just take the obvious route of announcing that whoever finished bottom of the FAWSL would be relegated at the season's end?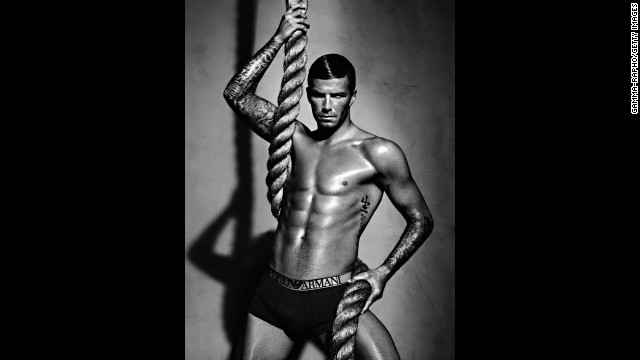 David Beckham is a man of many talents. Not only is he one of the most famous names in sports, but he's also one heck of a model. Tommy Hilfiger has now recognized the 38-year-old former soccer player as the No. 1 underwear model of the century. It's just one of several career highs for Beckham, seen here modeling Emporio Armani underwear in a 2009-2010 ad campaign.
Beckham makes his England debut at a World Cup qualifying match against Moldova in 1996.
Beckham celebrates his goal against Colombia in the 1998 World Cup.
As a player on Manchester United, Beckham cools down during the FA Charity Shield match against Arsenal in 1998.
At the 1998 World Cup, in a second-round match against Argentina, Beckham was sent off for kicking out at Diego Simeone. England lost the match on penalties and was eliminated, with Beckham becoming a hate figure for some fans.
Beckham poses after a news conference in Awaji-shima Island, Japan, in 2002.
Beckham poses with Beyonce, left, and Jennifer Lopez in Madrid during a presentation of the new Pepsi "Samourai" in 2004.
Beckham acts as England's captain during the 2004 European Championships in Portugal.
Beckham waves after a La Liga match between Real Madrid and Deportivo La Coruna in 2007.
The midfielder celebrates with his sons in 2007 after Real Madrid won the Spanish League title by beating Mallorca.
Beckham makes an appearance to promote his fragrance "David Beckham Intimately Night" in Sydney in 2007.
Beckham reveals his new No. 32 jersey after his loan move to AC Milan in 2008.
Beckham controls the ball during a 2010 World Cup qualifier.
Beckham, during his time with the Los Angeles Galaxy, walks toward the line judge to have a chat during Game 1 of the MLS Western Conference semifinals in 2009.
Beckham arrives at Sydney International Airport in 2010.
David and his wife, Victoria, arrive at the wedding of Prince William and Kate Middleton at Westminster Abbey in 2011.
The Beckhams attend the Vanity Fair Oscar Party in West Hollywood, California, in 2012.
Beckham celebrated his second MLS Cup in December 2012 when he decided to leave with a year left on his contract and seek one final challenge in Europe.
Beckham passes under London's Tower Bridge in a speedboat carrying the Olympic Torch in 2012.
Beckham poses with Paris Saint-Germain President Nasser Al-Khelaifi, left, and PSG sports director Leonardo during a news conference announcing his new gig in January 2013.
Beckham waves after PSG played Brest in his final home match in May. Beckham had signed on with the team just a few months prior to his retirement.
Beckham and his daughter, Harper, make their way through a crowd in New York in February. Harper, Beckham's fourth child, was born in 2011.
Since retiring from soccer, Beckham has tried his hand at acting. It was announced in March that he will appear in a special edition of the UK classic sitcom, "Only Fools and Horses," to raise money for a good cause.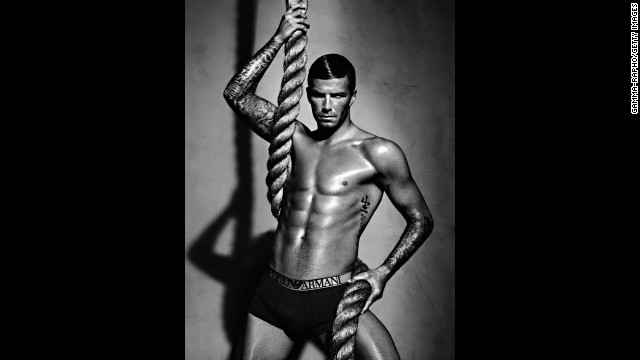 David Beckham through the years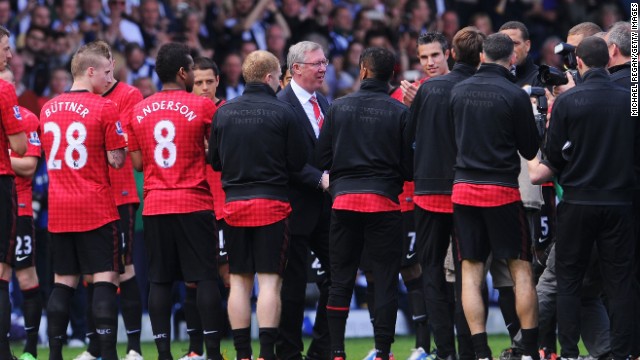 Alex Ferguson receives a guard of honor from his Manchester United players to mark his 1500th and final game in charge of the new EPL champions.
Manchester United's triumphant players celebrate Alexander Buttner's goal to put them 3-0 ahead at the Hawthorns.
Romelu Lukaku spoiled Alex Ferguson's farewell with a hat-trick as WBA hit back to draw 5-5 with Manchester United.
Laurent Koscielny celebrates his vital winner for Arsenal at Newcastle as they clinched fourth spot in the EPL.
Gareth Bale celebrates after his stunning late winner for Tottenham against Sunderland but it was to no avail as his side had to settle for fifth.
Paul Scholes enters the field for his 718th and final appearance for Manchester United in their 5-5 draw at WBA.
Jamie Carragher is applauded on to the pitch for his final game for Liverpool against Queens Park Rangers.
Rafael Benitez is appreciated by a section of the Chelsea supporters as his spell as interim manager ends with a flourish.
Michael Owen warms up before making a late appearance as a substitute for Stoke in his farewell to top flight football.
Alex Ferguson applauds the crowd as he says farewell after his 1500th game in charge of Manchester United.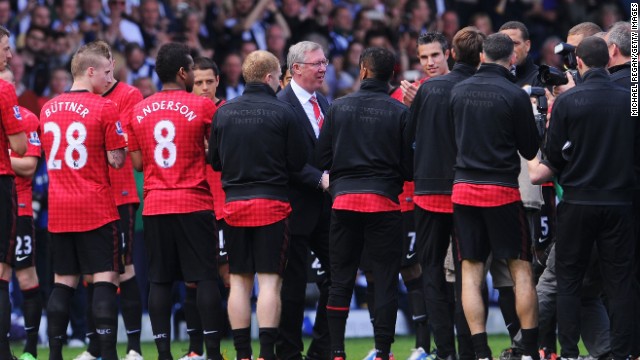 Ferguson era ends with goal fest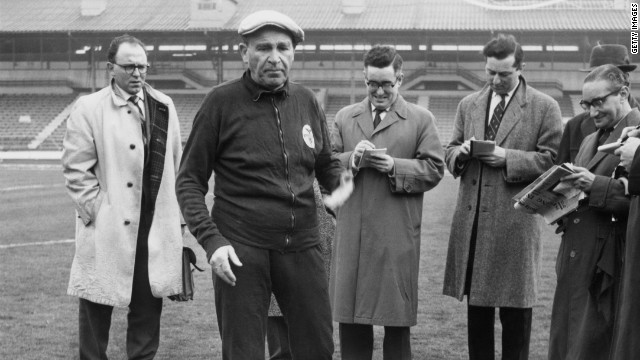 Bela Guttmann was a Hungarian Jew who transformed the face of modern football. He worked across the world, enjoying huge success in Brazil and Portugal, where he won the European Cup on two occasions with Benfica.
Guttmann took some inspiration from the great Gustav Sebes, the man who coached the "Magnificent Magyars" in the 1950s. Under Sebes, Hungary became the first nation to defeat England on its home soil, winning 6-3 in 1953 before reaching the World Cup final the following year. Striker Ferenc Puskas, who is pictured here training at Craven Cottage, scored twice in that famous Wembley game.
During his time in Brazil with Sao Paulo between 1957 and 1958, Guttmann introduced the 4-2-4 system which Brazil used at the 1958 World Cup. Pele is pictured here celebrating after scoring in Brazil's 5-2 World Cup final win over Sweden in Stockholm.
Guttmann led Benfica to glory in the 1961 European Cup final, beating Barcelona 3-2. After arriving at the club from Porto in 1960, Guttmann immediately fired 20 of his squad before going on to win the Portuguese league title two years in a row.
Benfica faced then five-time winners Real Madrid in the 1962 final in Amsterdam, where Guttmann's side produced a famous 5-3 victory. Puskas scored a first-half hat-trick for Real against his former manager but it was not enough as Eusebio fired the Lisbon side to glory with two second-half goals.
Eusebio was brought to Benfica from Mozambique by Guttmann in 1961. Under his guidance Eusebio would go on to greatness, establishing himself as one of the game's most talented players.
When Guttmann left Benfica after a pay dispute following the 1962 European Cup win, legend has it that he left a curse on the club. He is reported to have told the board that they would never win the title again. The following year, Benfica lost 2-1 to AC Milan in the final -- and suffered defeat in four more since then.
Before the 1990 final against AC Milan in Vienna, Eusebio prayed for forgiveness at Guttmann's grave but it did little good as Benfica lost 1-0. That was Benfica's last European Cup final appearance.
Many have compared Guttmann with Real Madrid manager Jose Mourinho. The two are said to have shared many traits, including their man-management skills, fiery tempers and winning mentality. Mourinho's father, Felix, played against Guttmann's Benfica side, saving a penalty from Eusebio.
Portuguese club Benfica are nicknamed the Eagles and before each home game an eagle flies around the Estadio da Luz.
Despite being under pressure for much of the 2013 Europa League final, Fernando Torres raced clear to fire home in style and Chelsea the lead.
Fernando Torres does his best impression of Usain Bolt after giving Chelsea the lead.
Benfica hit back with 22 minutes remaining when Oscar Cardozo netted from the penalty spot after Cesar Azpilicueta handled inside the penalty area.
But with the game looking set for extra time, Branislav Ivanovic popped up at the death to head a dramatic winner and secure victory for Chelsea.
One year on from winning the Champions League, Chelsea's players celebrate with the Europa League trophy.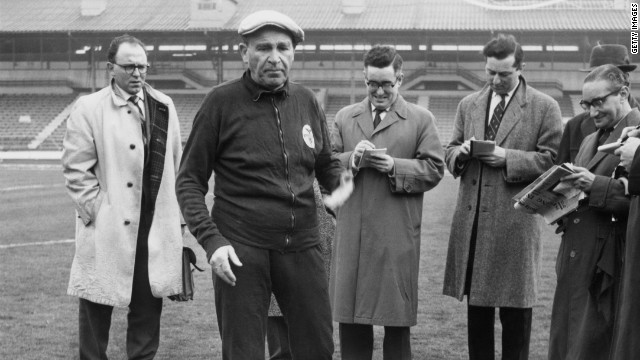 Bela's Benfica 'curse'
"Had that been the case, and the Belles had been that team, we wouldn't have a petition with over 5,000 signatures, we wouldn't be organizing protests, we would have said fair enough, that's football, that's how it works.
"But to decide that no matter how your season pans out you will be relegated arbitrarily at the end of the season makes a mockery of the league and to an extent the women's game."
Fighting on
Wilson remains pessimistic over the fight to force a rethink by the FA.
"No matter how loud we shout the FA will probably get away with this," concedes Wilson.
"They don't seem to realise that the reason why we are going to women's games in greater numbers, and following the game more regularly is because it offers a refreshing change from the hyperbole and money-centric men's top flight.
"Well, at least it did until a few weeks ago. Now the talk is of 'franchises' and 'products' rather than clubs, and competition.
"Whether played by men, women, children, or toy robots it is still a sport, and so standing in the game should come down to performance on the pitch; that's all we want for the Belles -- to be considered and governed as a sports team rather than as a potential lure for 'commercial partners'."
No decision is expected until early June, but Belles fans just want to find out whether the club's appeal has been successful, while others just want the FA to front up and confirm its position.
"What I want from the FA is an explanation," added Leighton.
"I've spoken to the FA on several occasions and all they say is 'look at the press release, there won't be any further comment.
"I don't think they'll change their mind and they'll probably stick with Doncaster going down, or perhaps they might expand the top division to make room.
"But they've shot themselves in the foot with the way they've handled the whole situation."