Pistorius hearing: Not just another day at court
June 4, 2013 -- Updated 1832 GMT (0232 HKT)
STORY HIGHLIGHTS
S. African court grants prosecution's request to postpone Pistorius' case
The track star is accused of premeditated murder in the death of girlfriend Reeva Steenkamp
Some outside the court complain attention on case interferes with normal judicial procedure
South African authorities keen to be seen treating Pistorius the same as other citizens
Pretoria, South Africa (CNN) -- The business of the Oscar Pistorius hearing lasted some 20 minutes -- not that long when it comes to court procedure, but it is the ongoing scrutiny and widespread international attention that is bothering many South Africans.
As the scrum of media and curious onlookers gathered around Court 'C' of the Pretoria Magistrate's Court, there were many others who simply wanted Pistorius to leave so that their own cases could proceed.
"It's unfair. It's just not on," one woman said angrily to anyone who would listen. "I'm here for my maintenance case and nothing is happening because of this," she added, pointing to the crowd.
"I don't like it," another man said. "But it's understandable. It's Oscar. The world has filled stadiums to see him, so we can expect this."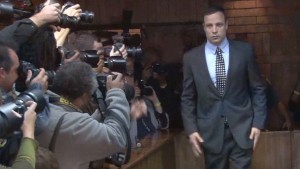 Pistorius judge warns of 'trial by media'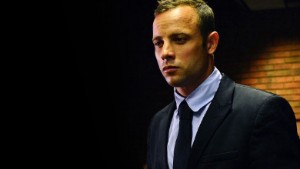 Legacy of Pistorius on trial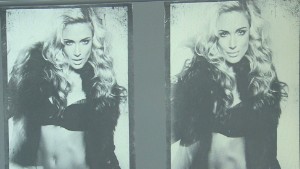 Reeva Steenkamp's transformation
A lawyer standing nearby disagreed. "This is completely unacceptable. The business of this court has come to a complete standstill. It is unfair to many people who just want to have their cases heard."
The reactions of those outside Court 'C' cut to the heart of the South African state's dilemma with this case. They are determined to treat Pistorius as much as possible like every other citizen, insisting that he arrive at court through the main entrance and refusing to allow him to escape public scrutiny by taking a side entrance.
And yet Oscar Pistorius is not like any normal citizen; rather he is a global figure who has fallen from grace and South Africa and the world now eagerly watch his every move. From the moment it was discovered that he had shot Reeva Steenkamp on Valetines Day, the developing court case against him has been covered intensely by the media. "Over the top and grossly inappropriate," is how his lawyer Brian Webber described the coverage.
But Lulama Luti, a spokeswoman for the South African justice department said: "This court case involves an international athlete. We have to deal with it as best we can. We must ensure that there is access to what is happening in our courts. That is what our constitution requires."
Oscar Pistorius' next court appearance is scheduled for August 19. Ironically it would have been Reeva Steenkamp's birthday.
READ: Who is 'Blade Runner' Oscar Pistorius?
READ: Judge in 'Blade Runner' Pistorius case warns of 'trial by media'
READ: Pistorius family 'shaken' by leak of crime scene photos

Today's five most popular stories
Part of complete coverage on
Oscar Pistorius
October 21, 2014 -- Updated 2117 GMT (0517 HKT)

A stuffy, overcrowded cell. Perhaps two or three men to a single bunk. Lockdown for most of the day.
October 21, 2014 -- Updated 0939 GMT (1739 HKT)

He was the so-called "Fastest Man on No Legs," and his inspiring story captured the imagination of the world at the London Olympics.
September 13, 2014 -- Updated 0423 GMT (1223 HKT)

The striking, platinum-haired model was gearing up for her reality television debut.
October 13, 2014 -- Updated 1251 GMT (2051 HKT)

Her name is Thokozile Matilda Masipa, and she is the woman who decided the fate of athlete Oscar Pistorius.
June 3, 2013 -- Updated 1745 GMT (0145 HKT)

Previously unseen photographs of Reeva Steenkamp show the South African beauty just months before her tragic death.
February 16, 2014 -- Updated 1708 GMT (0108 HKT)

The photos of Oscar Pistorius and girlfriend Reeva Steenkamp appear to show a young couple in love.
October 20, 2014 -- Updated 1507 GMT (2307 HKT)

A week before her death, South African model Reeva Steenkamp talked about her secure, blissful environment.
March 3, 2014 -- Updated 0913 GMT (1713 HKT)

He was the first amputee to compete at an able-bodied Olympics. Now, he's being accused of murdering his girlfriend.
September 12, 2014 -- Updated 0831 GMT (1631 HKT)

Judge Masipa has Oscar Pistorius stand up as she reads her verdicts.
September 11, 2014 -- Updated 1518 GMT (2318 HKT)

CNN's Robyn Curnow looks back at some of the key moments in the trial.
October 21, 2014 -- Updated 0907 GMT (1707 HKT)

CNN's Robyn Curnow reflects on her visit to athlete Oscar Pistorius' home, before he was on trial for murder.
June 30, 2014 -- Updated 0744 GMT (1544 HKT)

Take a virtual tour of the athlete's apartment to see what happened.
April 14, 2014 -- Updated 0926 GMT (1726 HKT)

Prosecutor Gerrie Nel is known as the "bull dog" in South Africa's legal circles, and it's easy to see why.
April 10, 2014 -- Updated 1156 GMT (1956 HKT)

As the athlete is grilled in court, Becky Anderson asks psychologist Dr. James Thompson about his state of mind.