STORY HIGHLIGHTS
NEW: Forget Hong Kong, go to Latin America, Assange advises
NEW: Computer forensics will be a big part of any case, ex-FBI official says
Obama open to changes if debate leads to consensus, spokesman says
One senator calls it 'treason,' another questions Snowden's access
(CNN) -- The White House said Monday it welcomes a debate over the electronic surveillance programs exposed by a National Security Agency contractor, even as federal agents began building a case against the self-proclaimed leaker.
Edward Snowden told the British newspaper the Guardian that he left behind his family and a six-figure job in Hawaii to reveal the extent of the NSA's collection of telephone and Internet data, which he called "an existential threat to democracy." The 29-year-old worked for computer consultant Booz Allen Hamilton, a contractor for the U.S. electronic intelligence agency.
Snowden said he expects to be prosecuted for the leak, and a federal law enforcement official said Monday that FBI agents have begun an investigation by searching the 29-year-old's home and computers and seeking interviews with his girlfriend, relatives, friends and co-workers.
Snowden outed himself Sunday in the Guardian, which began publishing details of his revelations last week. He said he expects to be prosecuted but acted in hopes of ending what he called an excessively intrusive system, the Guardian reported.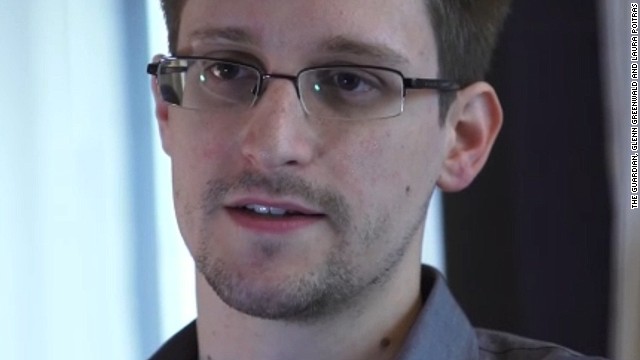 Former intelligence worker Edward Snowden revealed himself as the source of documents outlining a massive effort by the NSA to track cell phone calls and monitor the e-mail and Internet traffic of virtually all Americans. He says he just wanted the public to know what the government was doing. "Even if you're not doing anything wrong, you're being watched and recorded," he said. Snowden has been granted temporary asylum in Russia after initially fleeing to Hong Kong. He has been charged with three felony counts, including violations of the U.S. Espionage Act, over the leaks.
Military analyst Daniel Ellsberg leaked the 7,000-page Pentagon Papers in 1971. The top-secret documents revealed that senior American leaders, including three presidents, knew the Vietnam War was an unwinnable, tragic quagmire. Further, they showed that the government had lied to Congress and the public about the progress of the war. Ellsberg surrendered to authorities and was charged as a spy. During his trial, the court learned that President Richard Nixon's administration had embarked on a campaign to discredit Ellsberg, illegally wiretapping him and breaking into his psychiatrist's office. All charges against him were dropped. Since then he has lived a relatively quiet life as a respected author and lecturer.
Starting in 1932, the U.S. Public Health Service studied untreated syphilis in black men who thought they were getting free health care. The patients weren't told of their affliction or sufficiently treated. Peter Buxtun, who worked for the Public Health Service, relayed information about the Tuskegee syphilis experiment to a reporter in 1972, which halted the 40-year study. His testimony at congressional hearings led to an overhaul of the Health, Education and Welfare rules concerning work with human subjects. A class-action lawsuit was settled out-of-court for $10 million, with the U.S. government promising free medical care to survivors and their families. Here, participants talk with a study coordinator.
In 2005, retired deputy FBI director Mark Felt revealed himself to be the whistle-blower "Deep Throat" in the Watergate scandal. He anonymously assisted Washington Post reporters Carl Bernstein and Bob Woodward with many of their stories about the Nixon administration's cover-up after the June 1972 break-in at the Democratic National Committee headquarters. The stories sparked a congressional investigation that eventually led to President Nixon's resignation in 1974. The Post won a Pulitzer Prize for its coverage. Felt was convicted on unrelated conspiracy charges in 1980 and eventually pardoned by President Ronald Reagan before slipping into obscurity for the next quarter-century. He died in 2008 at age 95.
Mordechai Vanunu, who worked as a technician at Israel's nuclear research facility, leaked information to a British newspaper and led nuclear arms analysts to conclude that Israel possessed a stockpile of nuclear weapons. Israel has neither confirmed nor denied its weapons program. An Israeli court convicted Vanunu in 1986 after Israeli intelligence agents captured him in Italy. He was sentenced to 18 years in prison. Since his release in 2004, he has been arrested on a number of occasions for violating terms of his parole.
President Ronald Reagan addresses the media in 1987, months after the disclosure of the Iran-Contra affair. A secret operation carried out by an American military officer used proceeds from weapons sales to Iran to fund the anti-communist Contras in Nicaragua and attempted to secure the release of U.S. hostages held by Iran-backed Hezbollah in Lebanon. Mehdi Hashemi, an officer of Iran's Islamic Revolutionary Guards Corps, leaked evidence of the deal to a Lebanese newspaper in 1986. Reagan's closest aides maintain he did not fully know, and only reluctantly came to accept, the circumstances of the operation.
Tobacco industry executive Jeffrey Wigand issued a memo to his company in 1992 about his concerns regarding tobacco additives. He was fired in March 1993 and subsequently contacted by "60 Minutes" and persuaded to tell his story on CBS. He claimed that Brown & Williamson knowingly used additives that were carcinogenic and addictive and spent millions covering it up. He also testified in a landmark case in Mississippi that resulted in a $246 billion settlement from the tobacco industry. Wigand has received public recognition for his actions and continues to crusade against Big Tobacco. He was portrayed by Russell Crowe in the 1999 film "The Insider."
For 10 years, Frederic Whitehurst complained mostly in vain about practices at the FBI's world-renowned crime lab, where he worked. His efforts eventually led to a 1997 investigation that found lab agents produced inaccurate and scientifically flawed testimony in major cases, including the Oklahoma City and World Trade Center bombings. The Justice Department recommended major reforms but also criticized Whitehurst for "overstated and incendiary" allegations. He also faced disciplinary action for refusing to cooperate with an investigation into how some of his allegations were leaked to a magazine. After a yearlong paid suspension he left the bureau in 1998 with a settlement worth more than $1.16 million.
FBI whistle-blower Coleen Rowley accused the bureau of hindering efforts to investigate a suspected terrorist that could have disrupted plans for the September 11, 2001, terror attacks. In 2002 she fired off a 13-page letter to FBI Director Robert Mueller and flew to Washington to hand-deliver copies to two members of the Senate Intelligence Committee and meet with committee staffers. The letter accused the bureau of deliberately undermining requests to look into Zacarias Moussaoui, the only person convicted in the United States of playing a role in the attacks. She testified in front of Congress and the 9/11 Commission about the FBI's mishandling of information. Rowley was selected as one of Time magazine's People of the Year in 2002, along with whistle-blowers Sherron Watkins of Enron and Cynthia Cooper of WorldCom.
Sherron Watkins, a former vice president at Enron, sent an anonymous letter to founder Kenneth Lay in 2001 warning him the company had accounting irregularities. The memo eventually reached the public and she later testified before Congress about her concerns and the company's wrongdoings. More than 4,000 Enron employees lost their jobs, and many also lost their life savings, when the energy giant declared bankruptcy in 2001. Investors lost billions of dollars. An investigation in 2002 found that Enron executives reaped millions of dollars from off-the-books partnerships and violated basic rules of accounting and ethics. Many were sentenced to prison for their roles in the Enron scandal.
Cynthia Cooper and her team of auditors uncovered massive fraud at WorldCom in 2002. They found that the long-distance telephone provider had used $3.8 billion in questionable accounting entries to inflate earnings over the past five quarters. By the end of 2003, the total fraud was estimated to be $11 billion. The company filed for bankruptcy protection and five executives ended up in prison. Cooper started her own consulting firm and told her story in the book "Extraordinary Circumstances: The Journey of a Corporate Whistleblower."
In 2003, federal air marshal Robert MacLean anonymously tipped off an MSNBC reporter that because of budget concerns, the TSA was temporarily suspending missions that would require marshals to stay in hotels just days after they were briefed about a new "potential plot" to hijack U.S. airliners. The news caused an immediate uproar on Capitol Hill and the TSA retreated, withdrawing the scheduling cuts before they went into effect. MacLean was later investigated and fired for the unauthorized disclosure of "sensitive security information."
Joe Darby is the whistle-blower behind the Abu Ghraib prison abuse scandal in Iraq. He says he asked Army Reserve Spc. Charles Graner Jr. for photos from their travels so he could share them with family. Instead, he was given photos of prisoner abuse. Darby eventually alerted the U.S. military command, triggering an investigation and global outrage when the scandal came to light in 2004. Graner was sentenced to 10 years in prison for his part in the abuse. He was released in 2011 after serving 6½ years of his sentence. The military and members of Darby's own family ostracized him, calling him a traitor. Eventually he and his wife had to enter protective custody.
The New York Times reported in 2005 that in the months after the September 11, 2001, attacks, President George W. Bush authorized the U.S. National Security Agency to eavesdrop without a court warrant on people in the United States, including American citizens, suspected of communicating with al Qaeda members overseas. The Bush administration staunchly defended the controversial surveillance program. Russ Tice, an NSA insider, came forward as one of the anonymous sources used by the Times. He said he was concerned about alleged abuses and a lack of oversight. Here, President Bush participates in a conversation about the Patriot Act in Buffalo, New York, in April 2004.
Army Pfc. Bradley Manning was convicted July 30 of stealing and disseminating 750,000 pages of classified documents and videos to WikiLeaks, and the counts against him included violations of the Espionage Act. He was found guilty of 20 of the 22 charges but acquitted of the most serious charge -- aiding the enemy. Manning is set to speak in his defense when he takes the stand during the sentencing phase of his court-martial on Wednesday, August 14. He could face up to 90 years in prison if the judge imposes the maximum sentence.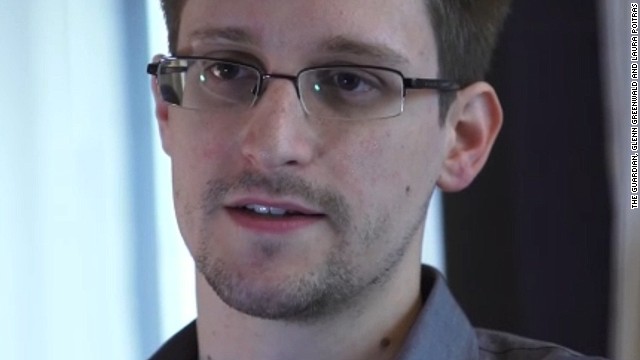 Notable leakers and whistle-blowers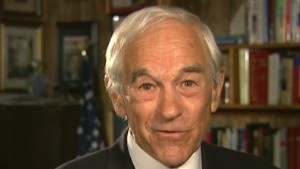 Paul on Snowden: It's a heroic effort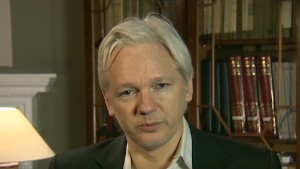 Assange to Snowden: Go to Latin America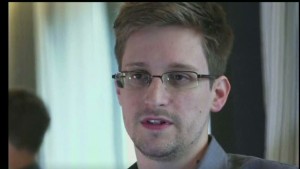 Toobin: Snowden actions illegal, immoral
"The government has granted itself power it is not entitled to. There is no public oversight. The result is people like myself have the latitude to go further than they are allowed to," Snowden told the paper. He was also the source for stories on the NSA's operations in The Washington Post, that newspaper reported.
Don Borelli, a former FBI agent and U.S. legal attache overseas, said computer forensics will be an important element of any case against Snowden, who took off for Hong Kong before the stories were published.
"You need to corroborate what he said," Borelli told CNN. "You need to be able to prove the elements of a crime."
Snowden checked out of his Hong Kong hotel Monday but remains in the semiautonomous Chinese territory, said Ewen MacAskill, the Guardian's Washington bureau chief.
MacAskill told CNN that Snowden planned his disclosure and his getaway in great detail -- "but this next phase, the phase we're in now, he was almost vague about it," MacAskill said. "I don't think he actually knew or even cared that much. His main objective was to get the information about the level of surveillance out into the public domain and then beyond that, he didn't care."
Snowden's revelations fueled new debate about the U.S. government's collection of records of domestic telephone calls and overseas Internet activity in the global hunt for terrorists and criminals. Supporters of the programs say they are legal and have yielded evidence that has helped put terror plotters in prison, though many of the details remain classified.
Obama administration officials and leaders of the intelligence committees in Congress say the program undergoes periodic review by all three branches of government, and that the content of Americans' calls is not being monitored.
White House spokesman Jay Carney said Monday the measures are a necessary middle way between total privacy and unacceptable threat. He said President Barack Obama would be willing to consider changes should a national debate show the public wants them -- but he wryly noted, "This is not the manner by which he hoped to have the debate."
"What I can tell you is that the programs are judged by the president and by his national security team to be necessary and effective. They are also accorded oversight by all three branches of government, as is appropriate, and it is also the case that these programs and the general principle about finding the balance between our security interests and our need and desire for privacy is something that we should constantly engage in.
How does NSA surveillance affect you?
U.S. Rep. Peter King, chairman of the House Homeland Security Committee's Subcommittee on Counterterrorism and Intelligence, called Snowden "a defector" who should be turned over to the United States with an eye toward harsh prosecution.
"This person is dangerous to the country," King said on CNN's "Starting Point" on Monday.
Sen. Bill Nelson, D-Florida, fumed that Snowden committed "an act of treason," while Senate Intelligence Committee Chairwoman Dianne Feinstein questioned whether his access to government secrets was as extensive as he claims.
"I listened carefully to what he said, and what he said is, you know, 'I can get access to where every asset is in the world and their stations and their missions,' and I've been told that isn't possible," said Feinstein, D-California.
She added, "I don't really have any way of knowing how adept he is in the computer world. ... I can't say he's overstating anything in these programs. Maybe he's overstating his prowess."
But Glenn Greenwald, the Guardian columnist who was the lead author on last week's stories, told CNN's "The Lead" that Snowden has revealed secrets that were being kept only from American citizens.
"Terrorists already know the U.S. government tries to surveil their communications," Greenwald said. "Nothing that we revealed helps, quote-unquote, the terrorists. All we did was tell our fellow citizens of the United States and around the world the extent and capabilities of how vast the surveillance state is and the reasons why it needs scrutiny and accountability. And the only things we damaged are the reputation of American political officials, not national security."
Greenwald said he knew "generally" where Snowden has gone, but added, "I'm not going to disclose information about his whereabouts. He's capable of doing that himself if he wants to."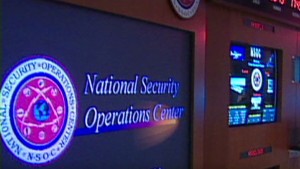 Intel expert: NSA leak puts U.S. at risk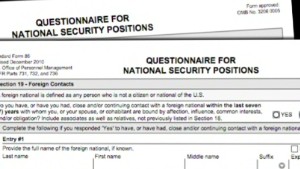 Snowden's path to top secret clearance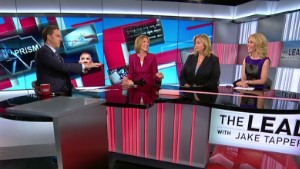 Analysis: Truths about briefing Congress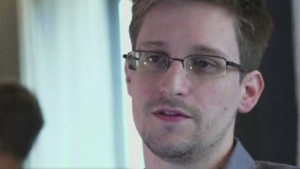 Neighbor: NSA leaker always on computer
Extradition for Snowden?
A major question is whether Hong Kong, where Snowden fled, would extradite him to face charges in the United States.
Although Hong Kong is part of communist-ruled China, the former British colony has a separate ruling system that allows a free press and tolerates political dissent. Hong Kong's extradition treaty with the United States has exceptions for political crimes and cases when handing over a criminal suspect would harm the "defense, foreign affairs or essential public interest or policy" of either party.
"I think he looked around, this seemed the safest bet," said MacAskill.
Snowden hopes to get asylum, he added, with Iceland his first choice because of the way it dealt with WikiLeaks, a group that facilitates the anonymous leaking of secret information through its website. The group reportedly once operated from there.
Kristin Arnadottir, Iceland's ambassador to China, said Icelandic law requires asylum applications to be made from inside the country.
WikiLeaks founder Julian Assange, bottled up in the Ecuadorian Embassy in London since last June, said Snowden should be looking to the southeast, not northwest.
"I would strongly advise him to go to Latin America," Assange told CNN's "Anderson Cooper 360" on Monday night. "Latin America has shown in the past 10 years that it is really pushing forward in human rights. There's a long tradition of asylum."
Assange sought refuge in the Ecuadorian mission to avoid extradition to Sweden, where he is wanted for questioning over allegations that he raped one woman and sexually molested another. He has repeatedly said the allegations in Sweden are politically motivated and tied to the work of his website.
Assange has said he fears Sweden will transfer him to the United States, where he could face the death penalty if he were charged with and convicted of a crime. Though no U.S. charges are pending, WikiLeaks source Bradley Manning is being court-martialed on charges that he aided U.S. enemies by leaking documents he obtained as a U.S. Army intelligence analyst.
If Snowden is charged and brought back to the United States, the Progressive Change Campaign Committee started a campaign to raise funds for his legal defense. The group promotes progressive causes and candidates, its website says.
Snowden's revelations began Wednesday when the Guardian published a top secret court order demanding that Verizon Business Network Services turn over details of phone calls published from April 25 to July 19. Intelligence officials later confirmed the program, which analysts say likely covers all U.S. carriers.
Surveillance concerns 'fanciful,' Britain says
On Thursday, the Guardian and the Post disclosed the existence of PRISM, a program they said allows NSA analysts to extract the details of people's online activities -- including "audio and video chats, photographs, e-mails, documents" and other materials -- from computers at Microsoft, Google, Apple and other Internet firms.
Intelligence officials similarly confirmed that program's existence, but said it targets only overseas residents who are not U.S. citizens.
On Friday, Obama said he entered office skeptical of such programs but decided to reauthorize them after a thorough vetting and the addition of unspecified additional safeguards. He called them only "modest encroachments on privacy" that help thwart terror attacks.
Copying secrets
Before joining Booz Allen Hamilton, which provides support technology and computer support to the government, Snowden worked for the CIA, he told the newspaper.
He told the Guardian he worked for the consulting firm in Hawaii, holding down a $200,000-a-year job that gave him easy access to a vast trove of sensitive data.
"The NSA has built an infrastructure that allows it to intercept almost everything," he told the newspaper. "With this capability, the vast majority of human communications are automatically ingested without targeting. If I wanted to see your e-mails or your wife's phone, all I have to do is use intercepts. I can get your e-mails, passwords, phone records, credit cards."
In a statement released Sunday, Booz Allen Hamilton said Snowden had worked for the company for less than three months. The report that he had leaked American secrets was "shocking" and if true, "represents a grave violation of the code of conduct and core values of our firm," the company said.
Strange bedfellows
Snowden's actions, while opposed by many, have also brought together some liberals and conservatives to hail him as a hero.
Liberal activist and filmmaker Michael Moore tweeted that Snowden is "HERO OF THE YEAR." Conservative commentator Glenn Beck, meanwhile, called Snowden a "patriot leaker" who could help America "regain her moral compass."
Daniel Ellsberg, who in the 1970s leaked the Pentagon Papers documents showing the government had lied about the progress of the Vietnam War, said Snowden had done the country an "enormous service." And in Congress, Democratic senators such as Ron Wyden of Oregon and Mark Udall of Colorado have warned about the dangers of excessive surveillance as vociferously as Sen. Rand Paul, a Republican from Kentucky.
On the other side, Feinstein joined Republicans such as Sen. Saxby Chambliss of Georgia and Rep. Mike Rogers in defending the surveillance programs.
They point to what they say are the program's successes, including charges against an Afghan-born Colorado man who pleaded guilty to conspiring to bomb targets in New York, and David Headley, who was accused of conducting advance surveillance for the Pakistani jihadists who attacked hotels and other targets in Mumbai, India, in 2008, killing 164 people. Both men pleaded guilty.
Rogers, the chairman of the House Intelligence Committee, told ABC's "This Week" that the "inflammatory nature" of the accusations doesn't fit with how the program actually operates.
"The instances where this has produced good -- has disrupted plots, prevented terrorist attacks -- is all classified," said Rogers, R-Michigan. "That's what's so hard about this."
What do you think? Is Snowden a hero or a traitor? Let us know your thoughts in the comments below.
CNN's Joe Johns, Carol Cratty, Jethro Mullen Tom Cohen, Michael Pearson, Brian Walker, Anjali Tsui and Elise Labott contributed to this report.