High-level talks between Koreas called off
June 12, 2013 -- Updated 1135 GMT (1935 HKT)
STORY HIGHLIGHTS
NEW: The sides couldn't agree on which officials should lead the delegations, the South says
The high-level talks were to be the first between North and South Korea in years
The actions follow months of high tension and the shutdown of a shared industrial complex
(CNN) -- North Korea on Tuesday called off what were supposed to be the first high-level talks between North Korean and South Korean officials in years, citing a dispute over which officials should meet whom, South Korea's unification ministry said.
The North called off Wednesday's talks, the South's ministry said, after the sides alternately contended that the other wasn't sending a sufficiently high-level official to lead its delegation.
The cancellation countered what had been viewed as signs of a thaw in relations between the two Koreas after months of especially high tension.
"Our government is very regretful regarding North Korea's position," South Korean Unification Ministry spokesman Kim Hyung-seok said Tuesday in a televised briefing. "We urge North Korea to come back to the negotiation table."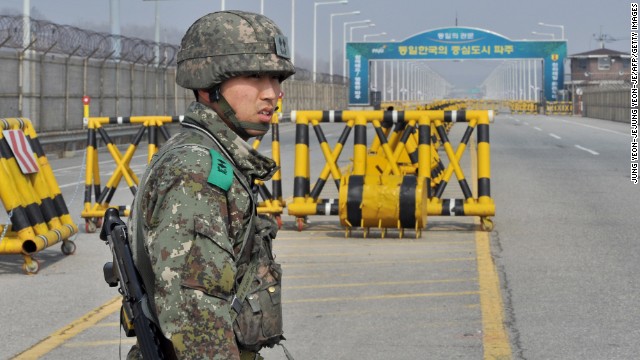 A South Korean soldier stands on a road linked to North Korea at a military checkpoint in Paju on Wednesday, April 3. North Korea has asked for talks to reopen the industrial complex, which is an important symbol of cooperation between the two countries.
South Korean soldiers walk down the empty road after trucks were denied access to the Kaesong joint industrial park in North Korea in April as tensions flared.
South Korean trucks turn back after they were banned from entering Kaesong in April.
An officer directs a South Korean car that was denied access at a military checkpoint in Paju.
A South Korean military vehicle leads cars arriving from the Kaesong joint industrial park to Paju.
South Koreans stand in front of an information desk at the Inter-Korean Transit Office in Paju after being blocked from North Korea in April.
South Korean trucks turn back.
A truck drives back toward Paju.
Reporters gather in front of customs at the Inter-Korean Transit Office in Paju in April.
A South Korean soldier walks past a Kaesong Industrial District Management Committee bus at the Inter-Korean Transit Office in April.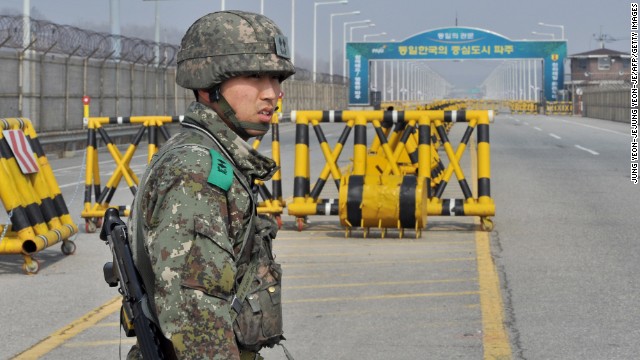 Photos: Koreans blocked from the North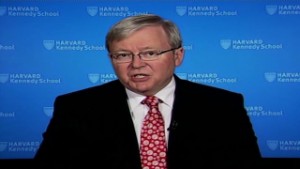 China changing tone on North Korea?
The talks were to focus on, among other things, reviving joint economic activities. Amid a spike in tensions, the North in April halted activity at the Kaesong Industrial Zone, a shared industrial complex and major symbol of cooperation between the two countries.
The North appeared to break the impasse over Kaesong by issuing a proposal Thursday for talks. South Korea reacted positively to the offer, noting that it had been "continuously" seeking talks on Kaesong since the North shut it down.
South Korea, wanting minister-level talks, initially proposed having its unification minister lead its delegation. But it changed its mind after the North Korea offered as its delegation leader Kang Ji Yong, director of the Secretariat of the Committee for the Peaceful Reunification of Korea.
The South had wanted to meet instead with the head of the United Front Department in the North's ruling Workers' Party, South Korea's national news agency Yonhap reported.
So South Korea then proposed unification Vice Minister Kim Nam-sik as its point man. North Korea wasn't impressed.
"North Korea called us changing our top negotiator to a vice minister a mockery," and withdrew from Wednesday's planned talks, the unification ministry spokesman Kim said Tuesday, following days of preparatory talks.
Kim said the South made its move because it couldn't verify that Kang had "authority and responsibility" on the same level as its unification minister.
North Korea set off months of tensions with a long-range rocket launch in December, followed by an underground nuclear test in February, and then the shutdown at Kaesong.