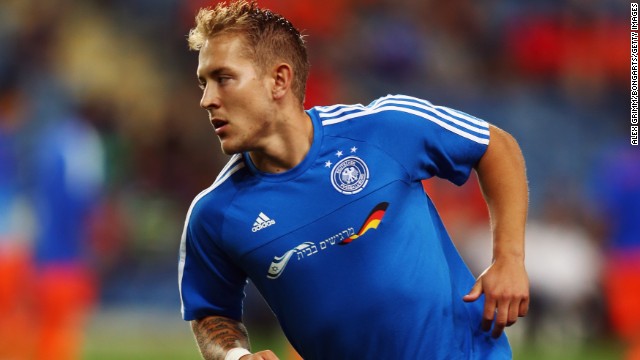 Germany captain Lewis Holtby wears a specially made training shirt with the Israeli flag and the words "Feeling at home" embroidered on the front to thank the host fans for making the team welcome at the European Under-21 Championship.
Holtby and teammate Toni Jantschke lay a wreath during the visit to the Yad Vashem Holocaust memorial museum before March's friendly game against Israel.
Germany striker Pierre-Michel Lasogga told CNN that his visit to the museum in Jerusalem was "extremely moving."
The players take a moment to pause and reflect while surrounded by photos of those who were murdered in the Holocaust.
Head coach Rainer Adrion was particularly moved by his visit, taking his time to walk around the exhibits.
DFB president Wolfgang Niersbach (center), vice-president Rolf Hocke (right) and the German ambassador in Israel, Andreas Michaelis, lay a wreath during last week's visit of the German delegation at Yad Vashem.
Lasogga signs autographs for local children at the Hadassah Neurim Youth Village in Netanya.
Striker Peniel Mlapa hands out small German mascots to some of the children at the Youth Village.
Home comforts
Never forget
Museum men
Reflection time
Taking it in
Remembrance
Meeting the locals
Mlapa's mascots
STORY HIGHLIGHTS
German soccer players talk about their moving visit to Holocaust museum Yad Vashem
Players tell CNN of their experiences of playing at Under-21 tournament in Israel
Germany and Israel enjoy close relationship within the world of football
Both countries working together to develop referees, coaches and young talent
(CNN) -- It was the question every player was ready for.
"Being a member of the German national side, how you do feel about playing in Israel given your country's history?"
A deep breath, a nod, a look of "what can I say?"
Pierre-Michel Lasogga is used to thousands of fans shouting at him on the football field -- he's accustomed to the pressure of millions at home watching on their television sets.
As one of Germany's most promising young players at the European Under-21 Championship Finals in Israel, he's used to being asked questions, being interviewed and having a camera stuck in front of his face.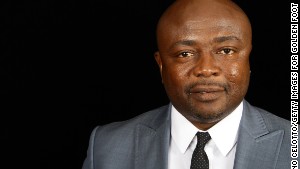 How Abedi Pele became a football pioneer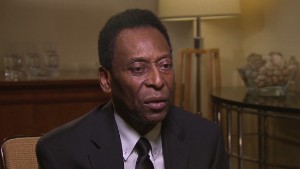 Pele: Mourinho is 'good for Chelsea'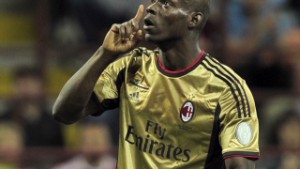 FIFA pass racism reforms
A giant of a man with a huge physical presence and arms adorned by tattoos, it is something of a surprise that he is so softly spoken.
Six million dead
Germany's arrival in Tel Aviv was met with the usual questions over whether the current generation were aware of their country's darkest chapter -- the murder of six million Jews by the Nazis during World War Two.
It is a subject which the players are keen to talk about -- there is no sign of sidestepping a question.
Talking in English -- "you have to speak slowly for me," he says -- Lasogga appears calm and confident when it comes to talking about such an emotive subject.
Born in Gladbeck, in the northern part of the Ruhr area, he recalls learning about the Holocaust at school, but it was not until his trip to Israel that the enormity of the event sank in.
"At school it is different," he told CNN. "You forget.
"Of course, we learned about what happened when we were younger. But when you come here, come to Israel and you learn even more ... it's just completely different."
Hitler
Under Adolf Hitler, Germany and its accomplices persecuted Jews across Europe in merciless fashion, with an estimated 2.5 million being killed from April to November 1942 alone.
The German Football Associaton (DFB) has long brought its teams to Israel, with a trip to the Yad Vashem Holocaust memorial museum in Jerusalem a regular fixture on the itinerary.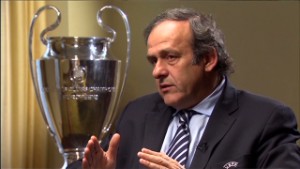 Platini outlines UEFA's racism reforms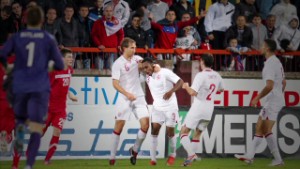 Tackling racism in the stands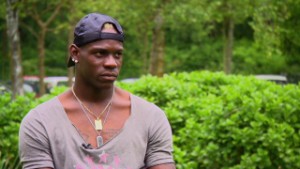 Balotelli: Racism makes me feel alone
Regardless of whether it's the senior team, youth or women's teams, all have taken part in a tour and educational guide of the center.
Wreaths are laid, while a visit to the Children's Memorial, a room with five candles reflected by hundreds of mirrors to commemorate the 1.5 million or more who died, leaves an indelible mark.
Pictures of those who were so brutally murdered hang on the walls, while the testimonies of those who survived share their harrowing tales.
"It was very moving to see the history again at the exhibition," said Lasogga, who visited the museum in March when the Germany U21 side went to Israel for a friendly match. "It was very emotional for us. It touched us.
"We learned it at school but coming here and seeing it at Yad Vashem is completely different. It's something which gives you so much more than you see in school.
"It was hard to see what has happened in the past and I hope that this situation will never happen again.
"I hope that by us coming to Israel it can help with the past."
Israel
Lasogga is not alone in these thoughts -- his team captain Lewis Holtby, who plays for Tottenham in the English Premier League, was also moved by the experience.
Holtby, who has an English father and German mother, says playing in Israel has been a "privilege."
"The trip was special for us," he said. "We already knew about the history of Israel and the Holocaust, but to experience it here makes us think about so many things. It's a privilege to play here."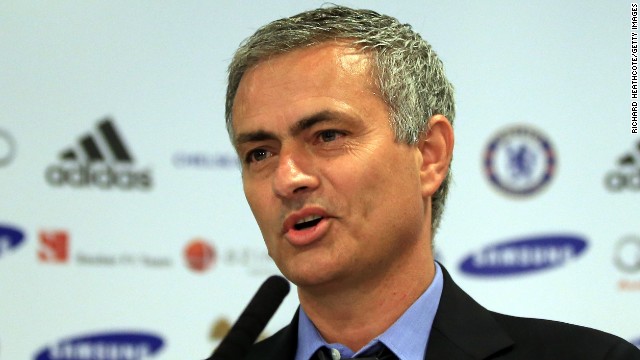 Chelsea manager Jose Mourinho talks to the media during his comeback press conference at Stamford Bridge on June 10.
"I want to everyone to work hard, work with quality," Mourinho said. "The club means much more compared to ourselves. We are no-one without the club. If we work well success will arrive."
The conference was attended by some 250 journalists, eager for more of the headlines that featured at his first unveiling back in 2004, when he dubbed himself as "Special One."
However, this time Mourinho was more measured and stressed the club's need for stability, while refusing to comment on his predecessor Rafael Benitez -- with whom he had clashed when the Spaniard was at Liverpool.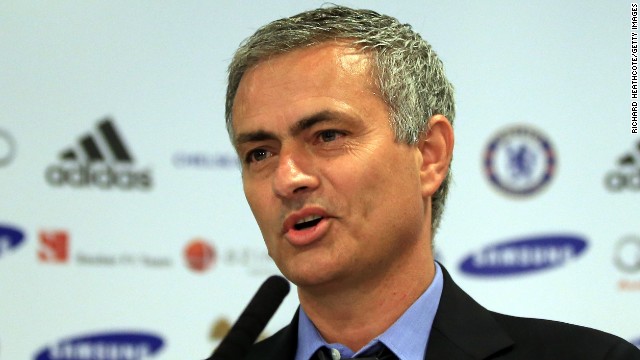 'Special One' returns to Chelsea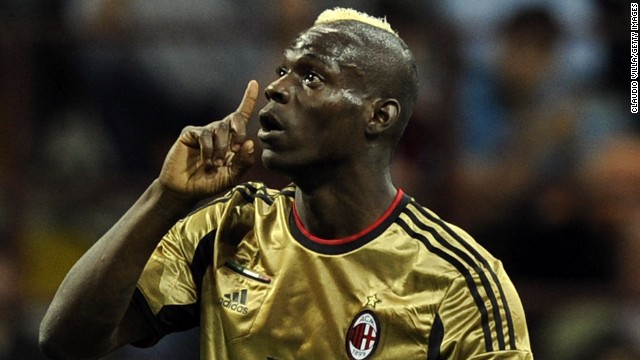 AC Milan's Mario Balotelli reacts to racist abuse from the visiting Roma fans at the San Siro in May. It was not the first time the Italian-born striker has been racially abused in Serie A.
Serie A side Lazio has already been punished four times in the 2012-13 season due to racist offenses by its fans in European matches.
"I don't care what game it is -- a friendly, Italian league or Champions League match -- I would walk off again," the Germany-born Kevin-Prince Boateng, who has represented Ghana, told CNN in an exclusive interview in January after he walked off in protest at racist abuse he was subjected to in a friendly match.
"I'm sad and angry that I'm the one that has to take action," added the AC Milan midfielder. "All the people who support me would support me in a big game. Players like Rio Ferdinand and Patrick Vieira have supported me and I just want to say thank you."
At the end of January, Boateng had a new teammate after AC Milan owner Silvio Berlusconi sanctioned a $30 million deal to sign striker Mario Balotelli from Manchester City. Berlusconi had previously branded Balotelli a "rotten apple."
La Stampa newspaper estimated that the signing of "Super Mario" could have been worth 400,000 votes in Berlusconi's bid for re-election in Italy back in February.
Before moving to England, the Italy-born Balotelli played for AC Milan's rivals Inter Milan, and during one Serie A match against Juventus the Turin club's fans once shouted: "There are no black Italians."
Soon after Balotelli returned to Italy, Inter Milan were fined $20,000 after racist chants from their fans about the AC Milan's striker at a match against Chievo. Inter play AC in the Milan derby on February 24.
"Berlusconi is an opportunist, who will say anything to win short-term support," Italian historian John Foot -- the author of the authoritative book on Italian football "Calcio" -- told CNN, in reference to the AC Milan owner's support for Boateng after the player walked off the pitch. "His comments are hypocritical at best, especially given his alliance with anti-immigrant and far-right parties, and his comments on Barack Obama (he called him 'sun-tanned')," added Foot. Berlusconi is pictured in the center, wearing a scarf.
Soon after Balotelli returned to Serie A, Berlusconi's brother Paolo -- during a political rally -- invited the public to an upcoming AC Milan match and was caught on camera -- the video was featured on the website of Italian newspaper La Repubblica -- saying: "OK, we are all off to see the family's little black boy." Paolo is pictured here, wearing glasses.
"I don't think you can run away, because then the team should have to forfeit the match," FIFA president Sepp Blatter told Abu Dhabi's The National newspaper. "This issue is a very touchy subject, but I repeat there is zero tolerance of racism in the stadium, we have to go against that. The only solution is to be very harsh with the sanctions (against racism) -- and the sanctions must be a deduction of points or something similar."
Two days after Boateng's walkoff, some sections of Lazio's crowd at Rome's Olympic Stadium were heard making monkey noises at Cagliari's Colombian striker Victor Ibarbo. However, the majority of the home crowd jeered and whistled to drown out the racists.
In 2010, Cameroon striker Samuel Eto'o suffered racist abuse from Cagliari fans when playing for Inter Milan in a Serie A game. The Sardinian club was subsequently heavily fined.
In 2005 the Italian authorities banned Paolo di Canio -- then playing for Lazio -- and fined him almost $11,000 for his use of a straight-arm salute. "The sports court decided that it was an act of racism," the head of Italy's Observatory on Racism and Anti-racism in Football, Mauro Valeri, told CNN. "The ordinary court, however, did not intervene. For me it's racism, for the Ministry of the Interior, no." Di Canio is now manager of English club Swindon Town.
While English football embarked on a program of stadium reconstruction after the 1980s disasters at Bradford, Heysel (pictured) and Hillsborough, Italian football has been arguably hampered by a lack of stadium redevelopment.
Of Serie A's big clubs, only Juventus has built a new stadium in recent years.
The Italian Ministry of the Interior has introduced an identity document -- "tessera del tifoso" -- for supporters to counteract hooliganism. In order to buy match tickets, fans must present their document, with the system designed to ensure away fans can't buy "home" tickets for games.
Owen Neilson is writing a book about Italian football grounds, "Stadio: The Life and Death of Italian Football." "If a stadia revolution is undertaken in Italy -- as it has happened in England -- a layer of culture unique to Italy will be tarmacked over, with 'Juventus Stadium' type replacements," said Neilson. "Football will be changed again in favor of profit and central figures in a club's history, such as Giuseppe Meazza (who played for both AC Milan and Inter) or Romeo Menti (Vincenza), will be moved from the spotlight . That will be a real loss."
"The Football Italian Federation, FIFA and UEFA must empower fan-based initiatives that are capable of creating a culture of self-regulation," Professor Clifford Stott, who has advised governments and police forces internationally on crowd management policy and practice, told CNN.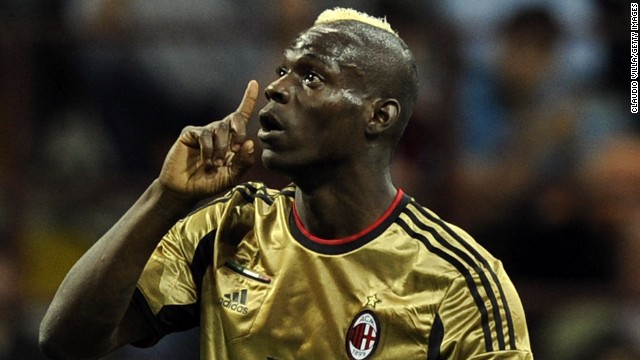 Italy's complex racism problem
Germany and Israel's relationship on and off the pitch has grown immeasurably since the Jewish state attained full UEFA membership status in 1994.
In 2008, the DFB launched a program which saw German national teams of all ages travel to Israel on a yearly basis to play friendly games and take part in an educational program.
The following year it signed a "Memorandum of Understanding" with the Israel Football Association which has seen the countries work together on the development of referees, coaches and young players.
Different pictures
Earlier this week, players visited the Hadassah Neurim Youth Aliyah Village where they posed for pictures and spoke to some of the 400 students who attend the local school.
Germany, which last won the U21 competition in 2009, failed to progress from its group on this occasion, but the lessons learned off the field have given its players a new sense of perspective on life.
"We are very happy to be in Israel," said Eintracht Frankfurt midfielder Sebastian Rode. "We learned a lot about the country when we were here in March, a few months ago.
"We've experienced great hospitality and the country is beautiful from what we've seen. When you look at it on the television we see different pictures, but it's great to be here."
Controversy
Israel's hosting of the competition has been a topic of controversy, with campaign groups and some famous names within football calling for a boycott of the tournament due to the country's treatment of the Palestinians.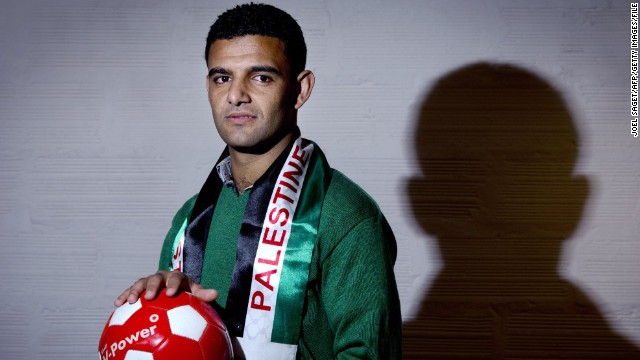 Mahmoud Sarsak's story became global news last year. The 23-year-old lost half of his body weight in a 93-day hunger strike after being held without charge in by the Israeli authorities for three years. Sarsak was accused of being involved in terrorist activities. His release came after the intervention of senior football figures such as FIFA president Sepp Blatter.
High-profile figures such as Archbishop Desmond Tutu signed an 8,000-signature calling for Sarsak's release. An open letter was also sent to British newspaper The Guardian.
Sarsak's eventual release in July 2012 sparked scenes of wild celebration. This picture shows his return to his hometown of Rafah.
An Israeli army tank is seen along the Erez crossing passage along the southern Israeli border with the Palestinian Gaza Strip in November 2012. Sarsak was arrested at the crossing in 2009.
This year Sarsak was part of a protest outside the UEFA Congress in London. Demonstrators were calling for a boycott of the European Under-21 Championship in Israel.
Palestinian youths watch a local football match, just before sunset, at a refugee camp in Rafah, in the southern Gaza Strip, during the Muslim holy month of Ramadan on July 28, 2012. Sarsak grew up in Rafah, with football as his only distraction. "It runs through the family blood," he says.
Spain won the last European Under-21 Championship, held in Denmark in 2011. Luis Milla's team beat Switzerland 4-0 in the final, with players such as Bayern Munich midfielder Javi Martinez and Chelsea playmaker Juan Mata starring for La Roja.
The first game of the 2013 UEFA Under-21 Championship was between hosts Israel and Norway on Wednesday at the Netanya Stadium, and finished 2-2.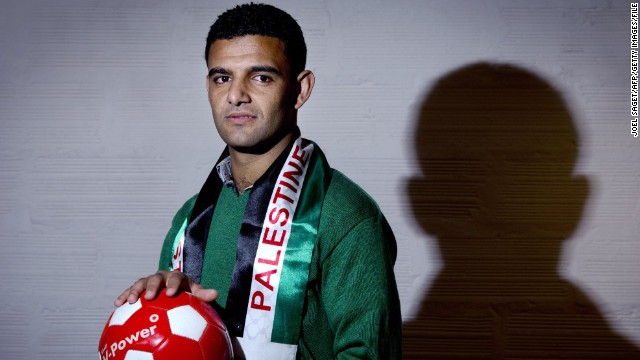 Hunger striker's Israel crusade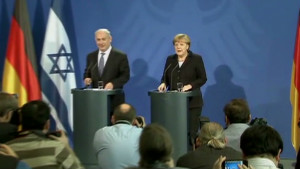 Israel, Germany disagree on settlements
A petition raised by pro-Palestinian campaign group, Red Card Israeli Racism, attracted over 8,000 signatures, while Archbishop Desmond Tutu was one of a whole host of names who signed an open letter in The Guardian newspaper in Britain in May.
But according to the German players, this tournament has given Israel the opportunity to show a different side of itself on the international stage.
"It's a great opportunity for Israel to show another face of the country and not just the politics and what you see on the television," said Lasogga.
"When you see the conflict, it's not nice pictures. But when you come here you get a completely different picture of Israel, and this tournament can give people a completely new perspective.
"It was very important to come here before the tournament. It was nice to see Israel and it showed us some of the country and showed us how the people are here.
"All the places and people have been so friendly, helping us and making us welcome."