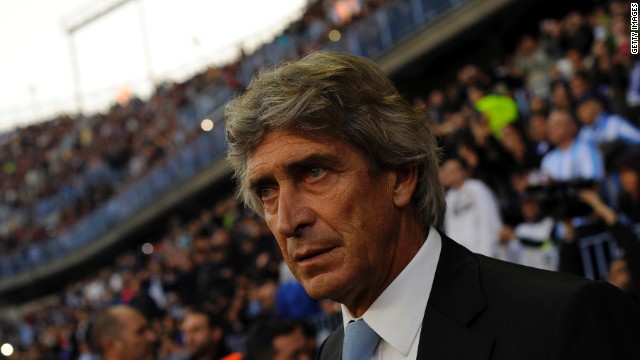 Last week the 59-year-old Manuel Pellegrini signed a three-year contract with Manchester City and will begin his role as Roberto Mancini's successor on June 24.
"Manuel shares the club's approach to football and our ambition to achieve on-field success, coordinating with the wider football support teams to ensure natural progression from the academy to senior level," said Manchester City chief executive Ferran Soriano of the club's new manager.
The Chilean possesses 25 years of managerial experience and came close to guiding Malaga into the European Champions League semifinals last season before losing to eventual runners-up Borussia Dortmund.
Former Manchester City manager Roberto Mancini steered City to its first top-flight title in 44 years in 2012, but last season his team lagged 11 points behind Manchester United, struggled in Europe and suffered a shock defeat to Wigan in the FA Cup final.
Mancini had numerous run-ins with Mario Balotelli, who left City to join AC Milan in the January transfer window, as well as Argentine Carlos Tevez.
After completing a reported $300 million takeover of Manchester City in 2008, Sheikh Mansour has proceeded to spend more than $600 million on players such as Sergio Aguero, Carlos Tevez and Yaya Toure.
City has already made two major signings in the off-season, acquiring Spanish winger Jesus Navas from Sevilla and Brazilian midfielder Fernandinho from Shakhtar Donetsk for a total believed to be $70 million. Navas is pictured scoring for Spain in Euro 2012.
Fernandinho has five caps for Brazil. "I'm sure we have the best squad in the Premier League, we have wonderful players and can win more titles in the next three or four seasons," said Pellegrini after his appointment.
"The engineer"
Youth development
Wise old head
Mancini
Man management issues
Investing for success
Major signings
Talented squad
(CNN) -- It is one of the world's richest clubs -- and it needs fixing.
Enter Manuel Pellegrini -- a man who knows his nuts and bolts when it comes to putting together a racing machine to rival those across Europe.
The 59-year-old Chilean, nicknamed "the engineer" thanks to a university qualification in civil engineering, is the coach Manchester City believes will get its new "holistic" project firing on all cylinders.
A year after leading City to its first league title in 44 years, Roberto Mancini was relieved of his duties and cast aside with the club's patience finally exhausted with the Italian.
Read: Manchester City appoint Pellegrini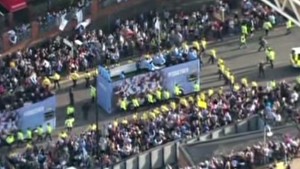 UAE reacts to Mancini's sacking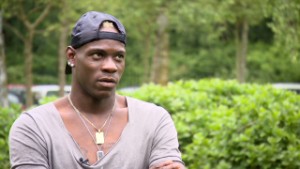 Balotelli: I'm glad I left England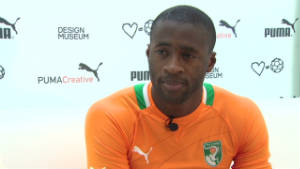 Yaya Toure eyes Man City success
Bust-ups with key players, disillusionment with the club's transfer policy and fury at the board's refusal to dampen speculation over his future sealed Mancini's fate.
"Last season, City was a bit like a car which had all the best parts and was great when it fully functioned," Times football writer Rory Smith told CNN.
"But it didn't function enough and that has been the problem. They' sleepwalked through most of the season."
City are at a crossroads -- the club's owner Sheikh Mansour and chairman Khaldoon Al-Mubarak were left to watch great rival Manchester United wrestle back the league title, while the club's European ambitions were blown apart.
Read: Mancini sacking no surprise for Balotelli
The impotent showing of Mancini's team in the FA Cup final defeat by Wigan proved the final straw.
"The club was not where it needed to be," a source close to the City owner told CNN.
Winning is a must -- but City are looking to build a project and a long-term future to avoid becoming something of a Chelsea -- a club which chops and changes managers more often than any other in the Premier League.
Holistic approach
In its statement issued following Mancini's sacking, City claimed it wanted to "develop a holistic approach to all aspects of the football club."
That word, "holistic" caused much mirth on social networking sites, with images of scented candles being used as floodlights and the sounds of dolphins being piped into the stadium through the PA system being thrown around on Twitter.
"I can see why the word made people laugh, but 'holistic' is the right word," Smith added.
A guide to 'holistic business'
"My view on the holistic approach is that all leaders must take responsibility for everything that goes on in their organization," CEO of
RunAClub
and holistic business expert
Sally Higham
told CNN.
"That does require an extremely high level of commitment and focus from that leader - and although much may be delegated, particularly in larger organizations, the leader must maintain full throttle at all times.
"They simply can't afford to sit back and relax and neither must they blame others for business shortcomings.
"Fantastic team work is essential - but even the strongest of teams won't work without someone driving them forward."
"It's a bit 'new age' perhaps, but my question is, why haven't City already been adopting a holistic approach? Why all of a sudden?
"To me, it smacks of excuses or short-sightedness."
Read: City dismiss Roberto Mancini
Mancini didn't do holistic. Just ask Carlos Tevez and Mario Balotelli -- two men to have rubbed their former manager up the wrong way.
The arrivals of chief executive Ferran Soriano and sporting director Txiki Begiristain, both previously of Barcelona, had initially been welcomed by the Italian.
But a perceived lack of support from the board during last year's transfer window caused friction between Mancini and those in the higher echelons of the club.
A series of poor relationships with players, which included publicly criticizing them and a failure to bring through any youth players from the academy, appeared to be at odds with City's new-found approach.
Maximizing potential
Driving the club forward is exactly what City expects Pellegrini to do -- especially after enjoying such great success at a Malaga club ravaged by financial difficulties.
Less than a year ago, Malaga was in an almighty mess with the consequence that UEFA has banned the club from European competition next season for failing to meet the organization's licensing rules.
And yet, after securing a fourth place finish in La Liga last season, Pellegrini steered Malaga to within two minutes of a place in the semifinals of the European Champions League only to lose out in dramatic fashion to Borussia Dortmund in heartbreaking fashion.
Read: Pellegrini joins manager merry-go-round
"When people say he maximizes the potential of his team and players, that's definitely what he does," Malaga season-ticket holder Christian Machowski told CNN.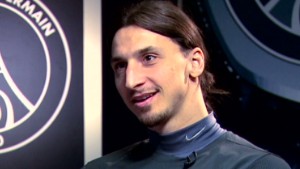 Exclusive: What makes Ibrahimovic tick?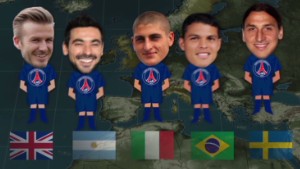 PSG: One year on
"Pellegrini's man management skills are excellent and people really look up to him.
"He won't take any trouble from players either, players who talk back or who criticize him public.
"Mario Balotelli wouldn't have lasted as long under Pellegrini."
City's superstar players won't faze Pellegrini -- egos will be left at the front door and those who fail to comply will quickly be shipped off elsewhere.
Record total
During his reign at Real Madrid four years ago, in which he led the side to a second place finish with 96 points, Pellegrini successfully dealt with the likes of Cristiano Ronaldo, Karim Benzema, Kaka and Xabi Alonso.
Critics point out that he spent over $300 million only to finish second -- but he did that with a total of points only four fewer than the La Liga record after finishing runners up to a magnificent Barcelona side.
It should also be pointed out that Pellegrini had little say in the purchases of those star players -- with the orders coming from club president Florentino Perez.
Not even the "Special One" Jose Mourinho managed as many points in his debut season at the Santiago Bernabeu, despite spending millions more in an effort to catch Barcelona.
Read: Man City right to ax Mancini?
But it is Pellegrini's work with the likes of Villarreal and Malaga which has caught the attention of the City hierarchy.
In 2006, he led Villarreal to the semifinals of the Champions League with the likes of Diego Forlan, Giuseppe Rossi and a revitalized Juan Roman Riquelme blossoming on the European stage.
Second and third place finishes in La Liga enhanced his managerial profile further and after keeping his dignity intact following a year at Real, Pellegrini quietly went about his work resuscitating Malaga.
Cultured man
"I think it's a very sensible appointment by City," added Smith.
"He is loyal, tactically astute and speaks English which is crucial because Mancini never really mastered that.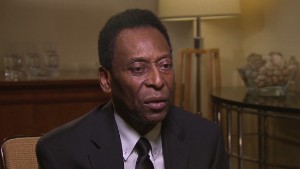 Pele: Mourinho is 'good for Chelsea'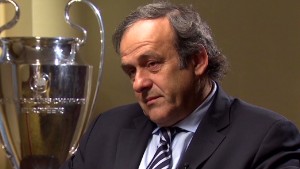 Platini on Ferguson and Beckham retirements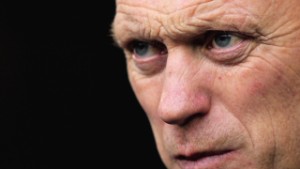 McClaren: Moyes was the right choice
"But I do have a couple of reservations. First, Pellegrini has always appeared to do better at smaller clubs, which can be built up such as Villarreal and Malaga.
"And also, the style of football is more South American than European. It's more technical and isn't really the 'Barcelona way'.
"But he's a very thoughtful and cultured man, he likes reading and he's into his art and by all accounts is a very nice guy. I think he'll be accepted by journalists, but what about the fans?"
Mancini's departure has been welcomed with dismay by a large section of City's support and Pellegrini's rather quiet demeanor may do little to placate those who had already flirted with the prospect of luring the charismatic Mourinho, before his appointment by Chelsea.
"He is very distant with the press," journalist Dani Marin, who covers Malaga for El Desmarque, said of Pellegrini.
"He doesn't normally have any dealings with journalists; he's polite but also very cold.
"He has a good concept of journalists and all the rumors which appear in the press. His teams normally train behind closed doors and he rarely gives big interviews.
"He is always with his coach Rubén Cousillas, who he worked with at Villarreal, Real Madrid and Malaga.
"Cousillas is always praying on the sidelines, they have many photos of the Virgin Mary and of different saints. Both men are very religious, but not overly so."
While divine intervention was not enough to save Mancini, himself a devout Catholic, Pellegrini will hope god given talent prevails.
The prodigiously talented Fernandinho has already arrived from Shakhtar Donetsk, but the real saviour is still to arrive.
That man is Isco -- the Spain Under-21 and Malaga midfielder who has also reportedly attracted interest from Real Madrid.
But if Pellegrini can persuade his former player to join him in England then City will boast one of world football's most exciting individual players.
Not a bad way to heal a team in need of a holisitic approach.