Obama visit: Why U.S. now needs Germany more than ever
June 19, 2013 -- Updated 1759 GMT (0159 HKT)
STORY HIGHLIGHTS
Barack Obama makes a state visit to Germany this week
He should persuade Germany to take the lead in world affairs, writes Sudha David-Wilp
German leadership is required for the euro crisis, transatlantic trade and multilateral security
Sudha David-Wilp is a senior program officer at the German Marshall Fund of the United States' Berlin office. She previously oversaw the Congressional Study Group on Germany, a program for lawmakers on Capitol Hill and in the Bundestag, in Washington DC. Follow her on Twitter.
Berlin (CNN) -- U.S. President John F. Kennedy's "Ich bin ein Berliner" speech delivered 50 years ago was well received by more than 100,000 Germans hopeful for America's steadfast support as Berlin came to symbolize one of the Cold War's main battlegrounds. As presidential candidate in the summer of 2008, Barack Obama had nearly twice that number of optimistic onlookers at Berlin's Victory Column who eagerly anticipated a new American outlook on questions ranging from climate change to nuclear disarmament.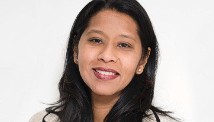 Sudha David-Wilp
The state visit to Germany this week, with a public appearance in front of the Brandenburg Gate, will most probably offer transatlantic reassurances and deliverables from the United States as echoed by both Democratic and Republican presidents in the past; but instead, the current American president should take this as an opportunity to bring Germany out of its shell and persuade it to act as a legitimate power in world affairs.
Although looked on as a traditional ally of the U.S. along with the UK and France, Germany has often taken a backseat within the trio since it struggles to find a comfort zone in the realm of hard security. Reminders of World War II's devastation -- and Germany's role in that -- have shaped the EU's largest country to showcase its economic prowess rather than its military capabilities.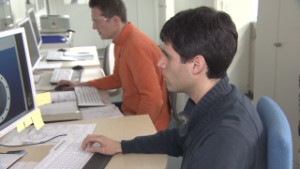 Foreign workers solve skills shortage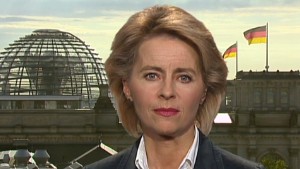 Germany employment plan to the rescue?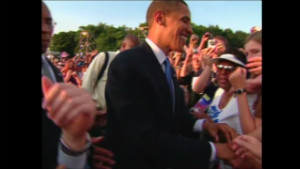 2012: Election battleground Germany
According to the Stockholm International Peace Research Institute (SIPRI), the United Kingdom spends nearly double on military expenditure as a percentage of GDP in comparison to Germany, and France is not far behind Britain. Yet today the cards are reshuffled, the economic crisis has left the UK and France weak and inward looking while Germany for the most part weathered the storm. Germany's new standing in Europe and the world has garnered it respect and scorn, something that comes with the territory for a great power.
President Obama recognizes Germany as a leading global player, and has mentioned the country in his last two State of the Union speeches. The U.S. has cultivated its relationship with Chancellor Angela Merkel: she was honored with a state dinner at the White House in 2011 and two years before that she was the first German chancellor in more than 50 years to address the U.S. Congress.
Five decades ago, Germany was a trusted partner and a protectorate of the U.S.; today it is Washington that needs Germany's support in taking transatlantic relations to the next level. With the UK dangling threats to opt out of the EU and France struggling to jump start its economy; the U.S. should encourage Germany to reignite the European project in order to show the world that Europe can be an essential partner when it comes to confronting challenges around the world.
OPINION: Rehn: No need for UK 'threat' to leave EU
Three areas calling for German leadership are the euro crisis, transatlantic trade and multilateral security. Within Europe, Germany doesn't have to solely spread the mantra of austerity, it could also share its lessons learned in economic reform and commitment to vocational education -- not too long ago it was labeled the Sick Man of Europe while today unemployment is below 7%. On behalf of Europe, Germany should spearhead the current Transatlantic Trade and Investment Partnership (TTIP) between the United States and Europe that is on the negotiating table.
TTIP will enhance the prosperity gains on both sides of the Atlantic and set the ground rules for trade as a check to China. Finally the U.S. needs NATO-member Germany to play a stronger military role at hot spots around the world. The misdeeds of Germany's past should never be forgotten, and German decision-makers are sensitive to historical responsibility, all the more reason to support their allies when ushering change in despotic countries -- Libya was one such case.
Parallels between two young presidents representing a vision of America a half a century apart will certainly be drawn during Obama's state visit to Germany. There might even be a line for the history books after the speech at the Brandenburg Gate, but Obama knows there is no pressure.
Germany's expectations for America have dampened since his last visit and Berlin today shows scant scars of 1963. It is the U.S. that hopes Germany will step up and take the leadership mantle in Europe and elsewhere.
The opinions expressed in this commentary are solely those of Sudha David-Wilp.

Part of complete coverage on
July 20, 2014 -- Updated 1540 GMT (2340 HKT)

Some contend that larger weapons have come into Ukraine from Russia.
July 20, 2014 -- Updated 0057 GMT (0857 HKT)

Children and youth are often the victims of the violence in Gaza. CNN's Ben Wedeman reports.
July 22, 2014 -- Updated 0307 GMT (1107 HKT)

A nun, an AIDS researcher, an athlete and a family traveling on summer vacation. These were some of the victims aboard MH17.
July 18, 2014 -- Updated 0621 GMT (1421 HKT)

In an ambitious plan to upgrade urban India, Prime Minister Narendra Modi says he will build 100 "smart cities" across the country.
July 20, 2014 -- Updated 1127 GMT (1927 HKT)

Inspirational, creepy or just weird? CNN meets the 51-year-old man who dresses like a schoolgirl.

It's been 45 years since the first moon landing. And still the giant rock continues to intrigue.
July 18, 2014 -- Updated 1249 GMT (2049 HKT)

21 ICONS has captured intimate portraits of some of South Africa's most celebrated. Founder Adrian Steirn reveals the story behind the images.
July 17, 2014 -- Updated 1100 GMT (1900 HKT)

A British nanotech company has created what it says is the world's darkest material.
July 18, 2014 -- Updated 1112 GMT (1912 HKT)

Yoga, meditation and watching a snake eat a frog alive: these are some of the experiences to be had at this Himalayan yoga retreat.
July 17, 2014 -- Updated 1139 GMT (1939 HKT)

Just a few weeks ago, a boy tied to a bus stop in Mumbai barely received a glance from passersby. Now, he has a home, thanks to a local NGO.

CNN joins the fight to end modern-day slavery by shining a spotlight on its horrors and highlighting success stories.

Browse through images from CNN teams around the world that you don't always see on news reports.

Today's five most popular stories