STORY HIGHLIGHTS
Maria Sharapova crashes out of Wimbledon at second round stage
World No.3 beaten by Portuguese qualifier Michelle Larcher De Brito
De Brito ranked 131 in the world and has not progressed further than third round at grand slam
(CNN) -- Maria Sharapova suffered a shock defeat in the second round at Wimbledon Wednesday after being beaten by Portuguese qualifier Michelle Larcher De Brito.
Third seed Sharapova, who won the tournament in 2004, was brushed aside 6-3 6-4 by a player ranked 131 in the world.
The Russian appeared to be unhappy with the conditions of the grass court and fell during the second set and appeared to tell the umpire that "this court is dangerous."
But after receiving treatment for her fall, she was unable to stave off one of the biggest Wimbledon upsets in recent years.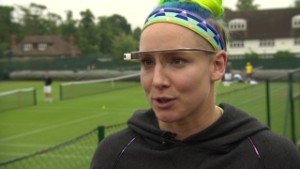 Tennis player uses Google Glass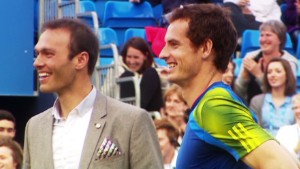 Murray inspired by friend's cancer fight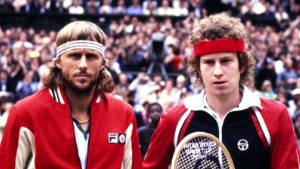 The Wimbledon greats
"I just tried to stay calm," Larcher De Brito told the BBC.
"I was playing so well I thought I could keep it up and I just hung in there. She's a fighter, she just wouldn't give up for anything.
"There's lot of grass that's been cut and not been swept up so there's a lot of dead grass so it's not been easy. It's a tough court to play on."
Sharapova slipped and fell on Court Two on a couple of occasions and needed a time out to receive treatment to her left hip after the eighth game of the second set.
"It was a combination of everything," World No. 3 Sharapova told the BBC.
"I give her a lot of credit, she played extremely well today, really solid from the baseline, I don't think I was aggressive enough. I just wasn't there."
When asked about the slippery nature of the court and her comment about the surface being dangerous, she added: "I don't think I've ever fallen three times in a match before in my career, so that was a little strange.
"Well, after I buckled my knee three times, that's obviously my first reaction."
Sharapova also believes that players should be entitled to practice on the main courts in order to prepare for the tournament.
She added: "The first few days, you just know that they're going to just be really different."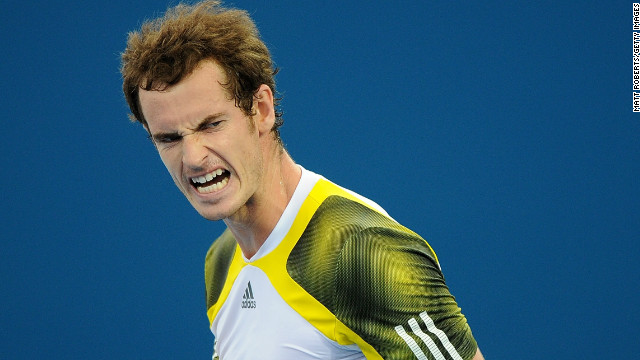 Andy Murray dedicated his win at January's Brisbane International to his longtime friend Ross Hutchins, who was diagnosed with cancer in the weeks leading up to the tournament.
Hutchins was treated for Hodgkin's lymphoma at the Royal Marsden Hospital in London.
Hutchins took to the court during the Rally Against Cancer charity match at June's AEGON Championships at Queen's Club.
Hutchins and Murray both appeared at the Rally Against Cancer, where the Scot donated his $115,000 tournament winner's prize to charity.
The pair played Davis Cup tennis for Great Britain in the doubles after progressing through the junior circuit together.
Hutchins is a doubles specialist but Murray has risen to No. 2 in the singles rankings. After losing out at Wimbledon to Roger Federer, he gained revenge by winning gold at the 2012 London Olympics.
Murray then became the first British man to win a grand slam title since Fred Perry in 1936 after winning last September's U.S. Open following a titanic tussle with Novak Djokovic.
Murray's maiden grand slam triumph came after he squandered a two-set lead before edging out Djokovic in a tense decider.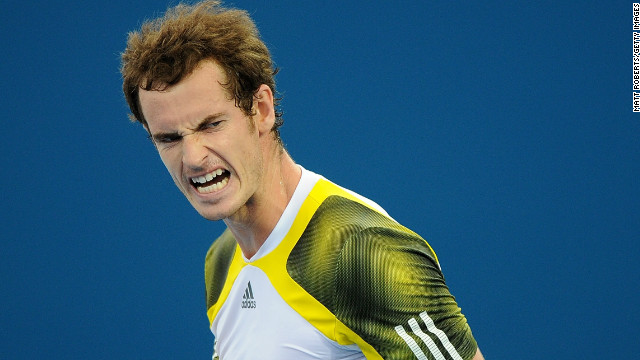 The man who knows Murray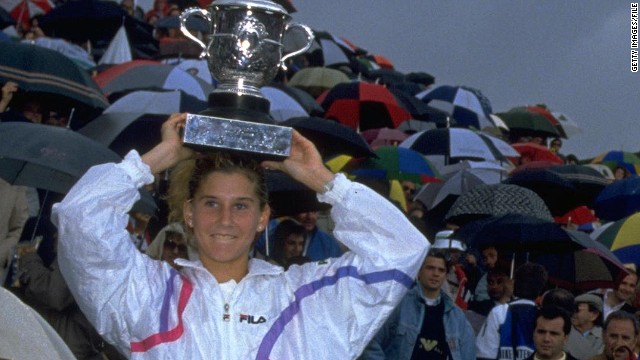 Monica Seles' career began in breathtaking fashion. In 1990, aged just 16 years and six months, the Yugoslavia-born starlet beat Steffi Graf to become the youngest French Open singles champion. After winning the year-end championships, Seles finished the season ranked No. 2 in the world.
Seles followed up her victory in Paris with success at the first grand slam of 1991, beating Jana Novotna to win the Australian Open final in January before replacing Graf at the top of the world rankings in March. Seles then defended her Roland Garros crown before beating Martina Navratilova to clinch the U.S. Open.
Seles defended all three of her grand slam titles in 1992, and lost in the final at Wimbledon. She then won the Australian Open for the third time in a row, but the defining moment of her career arrived at the 1993 Hamburg Masters, when a man later identified as an obsessive fan of Graf ran onto the court and stabbed her in the back. Her injuries healed within weeks, but Seles was out of the sport for over two years.
Seles finally returned to the WTA Tour in August 1995, coming back with a bang as she beat Amanda Coetzer in the final of the Canadian Open.
In 1996 Seles enjoyed a fourth Australian Open win, defeating Anke Huber in the final. But it would prove to be her final grand slam title as she struggled to regain the form she displayed before the attack, as she suffered weight problems.
A foot injury forced Seles out of what would prove to be the final Tour match of her career at the 2003 Italian Open.
New Zealand played host to two exhibition matches between Seles and Martina Navratilova in 2005. Despite losing both matches, Seles announced her intention to return to competitive action in 2006. The comeback, however, never happened.
Seles was back at Roland Garros in 2012, when she presented the winner's trophy to Maria Sharapova after the Russian defeated Sara Errani of Italy.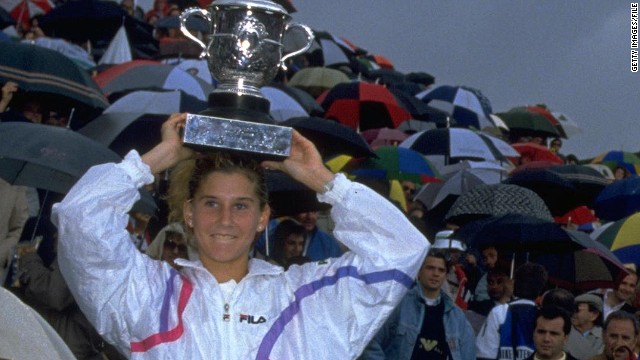 Monica Seles' highs and lows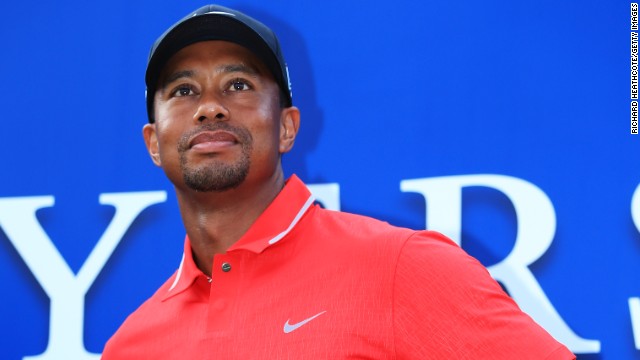 Golf's world No. 1 Tiger Woods has reclaimed his position as the world's highest-earning athlete, according to Forbes. The 14-time major winner picked up $13.1 million in salary/winnings in the 12 months to June 1, as well as $65 million from endorsements with companies such as Nike. Woods is thought to be close to resigning with the American sportswear giant.
The previous No. 1 Roger Federer pocketed $6.5 million from on-court success over the past 12 months. The tennis star's endorsements, which include deals with Nike, Rolex, Wilson and Credit Suisse, earned the 17-time grand slam winner $65 million.
Kobe Bryant of the Los Angeles Lakers is the highest-paid player in the NBA. His salary of $27.85 million is $7 million higher than any other player, and his jersey was the biggest seller overseas during the 2011-12 season.
Miami Heat's LeBron James is the toast of the NBA when it comes to endorsements, boasting deals with companies such as Nike, McDonald's, Coca Cola and Samsung earning him $42 million of his $59.8 million total.
Quarterback Drew Brees cashed in last July by signing a new five-year contract with the NFL's New Orleans Saints worth $100 million. Brees' new deal also came with a $37 million signing bonus.
Aaron Rodgers of the Green Bay Packers is the highest annual earner in the NFL. His five-year deal is worth $110 million.
Four-time major winner Phil Mickelson collected $44 million in endorsements over the last year, including deals with Callaway, Barclays and KPMG.
David Beckham recently called time on his playing career, but he is still the highest-earning footballer on the planet. The $5.2 million salary he received during his spell with Paris Saint-Germain, his final club, was donated to charity. The former England captain recently launched a clothing line with H & M.
Real Madrid's Cristiano Ronaldo earns half of his money from endorsements. This is thought to have prompted talks of a new contract with the Spanish club, with both parties unable to agree over Ronaldo's image rights. The Portuguese star currently splits his image rights 60-40, according to Forbes.
Barcelona star Lionel Messi is used to finishing top of the pile. But the four-time FIFA Ballon d'Or winner is the third-highest-earning footballer, with Adidas launching a signature line for the Argentine earlier this year.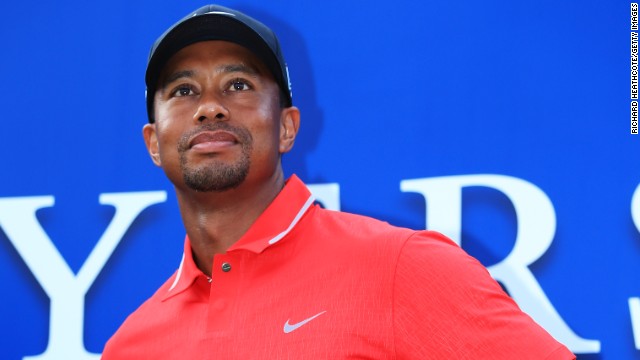 Tiger tops highest-paid athlete list
The victory is De Brito's greatest yet with this win representing the first time she has beaten a player ranked inside the top five.
The 20-year-old, who will play Karin Knapp of Italy for a place in the last 16, has never progressed past the third round of a grand slam.
De Brito courted controversy in 2009 when she was criticized for her fierce shrieking and her form suffered as a result following mocking by fans.
But encouraged by her father, Antonio, who also doubles up as her De Brito's coach, she bounced back with the love and help of her family.
"If you lose enough times, you think, What am I doing? That's where my family stepped in and helped me get pumped up," she said.
"I've been working extra hard in these practices, giving 120% in practices. My dad really pushed me a lot.
"When I was 16 I was in the top 100 and everybody was comparing me to Martina Hingis, expecting me to win a Grand Slam at that age.
"But that doesn't happen anymore, winning Grand Slams so young. Tennis is so competitive now and so hard, it's hard to stay there.
"I can't say enough good things about my father because he helped me a lot. It's easy to lose motivation. But with these wins, it's definitely going to help."
Elsewhere, ninth seed Caroline Wozniacki crashed out following a 6-2 6-2 defeat by Czech Petra Cetkovska, while former World No.1 Ana Ivanovic was beaten by 2012 junior champion Eugenie Bouchard.
The Canadian prevailed 6-3 6-3 on Centre Court and will play Spain's Carla Suarez Navarro in the next round.
Monica Puig is through to the third round where she will play Czech Eva Birnerova.
Puig, 19, built on her first round win over fifth seed Sara Errani by defeating Silvia Soler-Espinosa of Spain 6-2 5-7 6-4.
U.S star Sloane Stephens defeated Andrea Petkovic of Germany in three sets, winning 8-6 in the decider.