Leading Women connects you to extraordinary women of our time – remarkable professionals who have made it to the top in all areas of business, the arts, sport, culture, science and more.
Story highlights
Frieda Pinto's first film was the Oscar-winning "Slumdog Millionaire"
She campaigns for girls' education
Pinto says the film industry needs more female writers and directors
Actress sees a future working behind the camera
In her debut film, "Slumdog Millionaire," Freida Pinto won plaudits for her portrayal of a girl from the slums groomed for a life of prostitution. Off screen the Hollywood actress is now lending her voice to save other girls from that very same fate.
Pinto, 28, is an ambassador for Plan USA's Because I Am A Girl campaign, a narrator on the ground-breaking documentary film Girl Rising, which debuted on CNN, and shared a stage with United Nations Secretary General Ban Ki Moon at the launch of the World Bank's campaign to empower girls and women around the world.
The focus of all these campaigns is making sure girls receive an education, no matter where they live or what their background. Pinto's passion for education stems from her mother and grandmother, who were both teachers in India.
"My mum still follows her dreams," she told CNN. "She just retired as a schoolteacher, but she always had a dream of continuing teaching children, but this time more underprivileged children. And she's living out her dream. It's really inspirational."
She added: "My grandma was also a teacher, so I guess education, and the importance of education and how it really shapes and transforms lives, was something that was engrained in my system from the very beginning."
Pinto, raised in a middle class family in Mumbai, broke into acting at the age of 22 when director Danny Boyle picked her for the role of Latika in the film "Slumdog Millionaire", released in 2008. The film won best film in the Oscars, Golden Globes and BAFTAs. Pinto was nominated for a BAFTA as best supporting actress.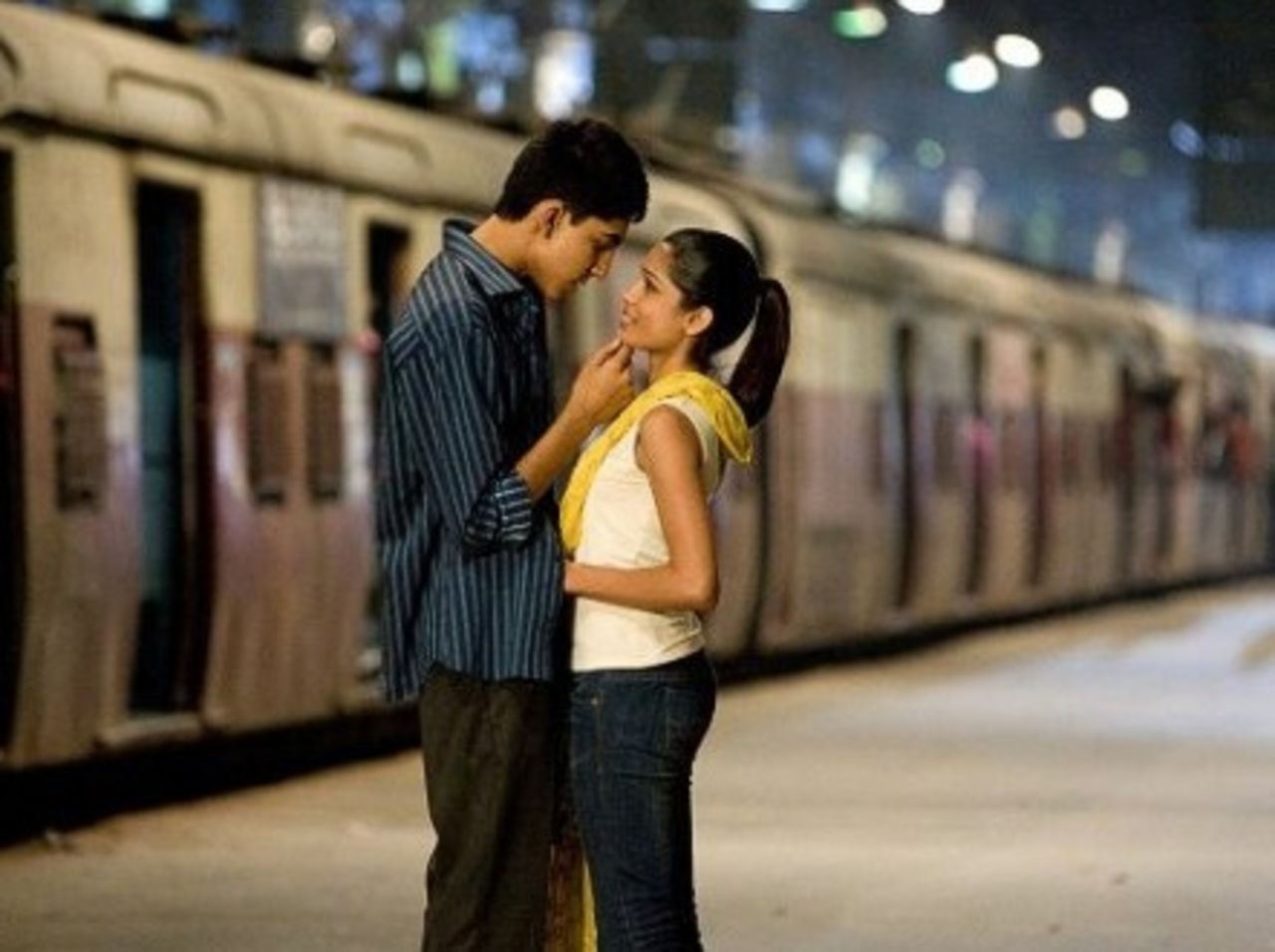 Read: Freida Pinto to girls: My voice is your voice
She now lives in Los Angeles with her Slumdog co-star Dev Patel, and has since starred in films including Woody Allen's "You will meet a tall dark stranger," "Rise of the planet of the apes," alongside Antonios Banderos in "Day of the Falcon" and Michael Winterbottom's "Trishna," an interpretation of Tess of the D'Urbervilles, set in modern-day India.
Originally from Mumbai, some have criticized Pinto for neglecting Bollywood, but she argues that her two films set in India portray her native country as well as any.
"They are just hardcore Indian stories and there's no denying it," she said. "It's kind of silly to just make this whole Hollywood/Bollywood such a big debate when actually it should be about the stories that are coming from that part of the world.
"My two Indian films for many don't count as Bollywood, which is fine. But at least they're Indian international films and I'm proud of that."
Pinto has criticized the "male-dominated" world of film, calling for more female writers and directors to help bring more strong female characters for women of all ages.
"The only way to cure that problem is to have more female writers and more female directors," she said. "There will be a different perspective when you have women writers and women directors. There is sometimes a misconception that a female director can't really tackle manly issues and definitely Kathryn Bigelow proves them wrong."
So would she get behind the camera herself?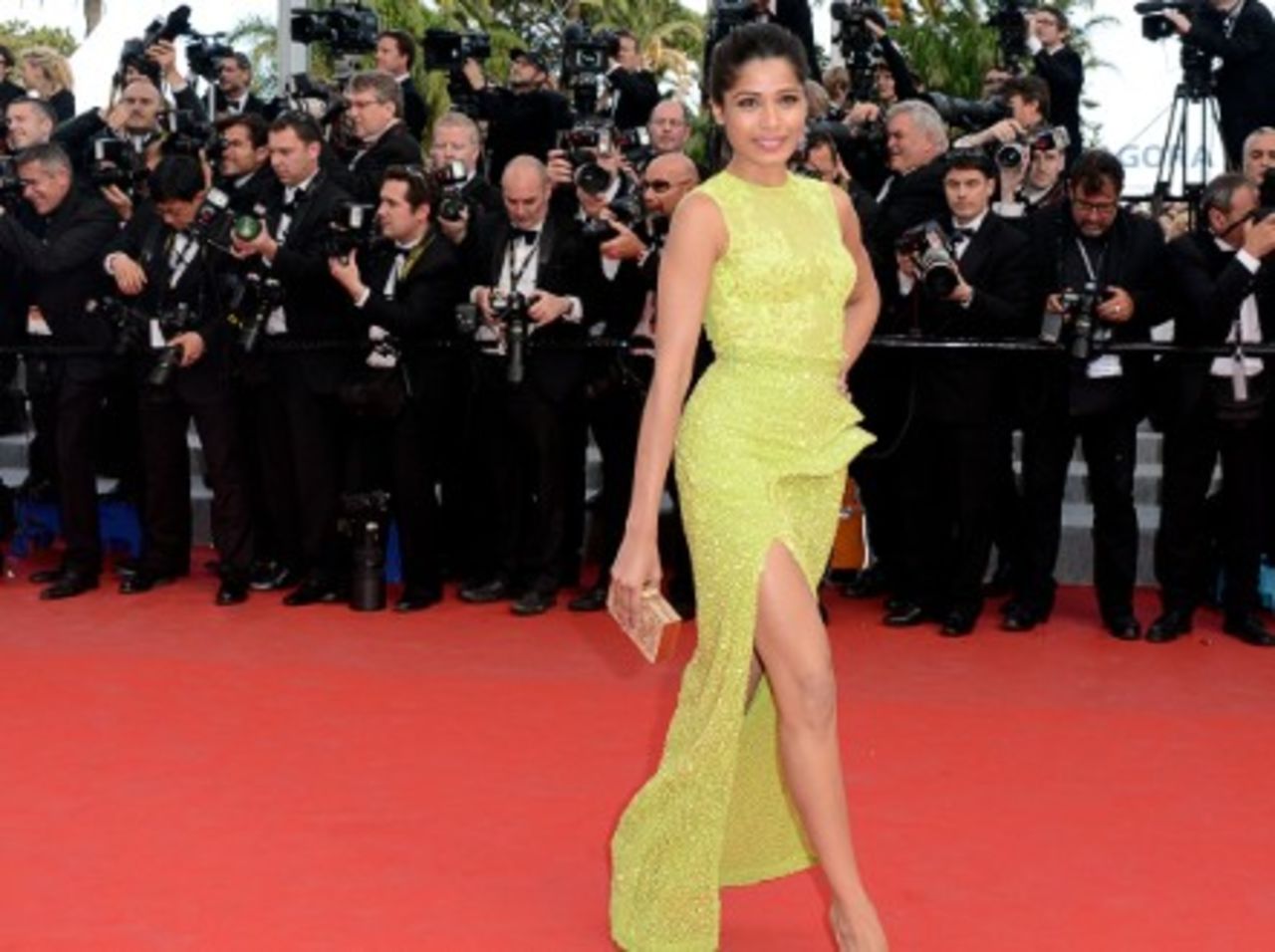 "I believe that I'm on my way to becoming a producer because there are so many stories that I read that I'm so inspired by," says Pinto.
"I don't necessarily see myself in them as an actor, but I'd like them to see the light of day. So if I can help in producing that project, in collaborating with someone else, that's another way for me to feel that in my so called male-dominated industry there is still a female voice."
Pinto closed her Facebook account in 2009 after receiving "unpleasant intrusions", but has just launched a new page, posting on education and social justice alongside photos from her travels.
Read: What would you ask an astronaut in space?
"I begin a new journey with this Facebook page," she wrote in her opening post. "I feel like there has been a shift in consciousness in the last couple of years where all of us have become more curious to know what is happening in the world today."
Pinto's next film, "Desert Dancer," due out later this year, tells the true story of an Iranian dancer who risked his life for his dream after dancing was banned in the country.
After that, she's not short on ambitions, reeling off a list from Chinese director Wong Kar Wai to Ang Lee, best known for "Crouching Tiger, Hidden Dragon", that she'd love to work with.
"There are so many, I'm glad I'm just 28 with hopefully a long career ahead of me and I can keep knocking them off one-by-one, off my list."