Maasai tribe's 'last stand' to keep land from game hunters
July 8, 2013 -- Updated 1045 GMT (1845 HKT)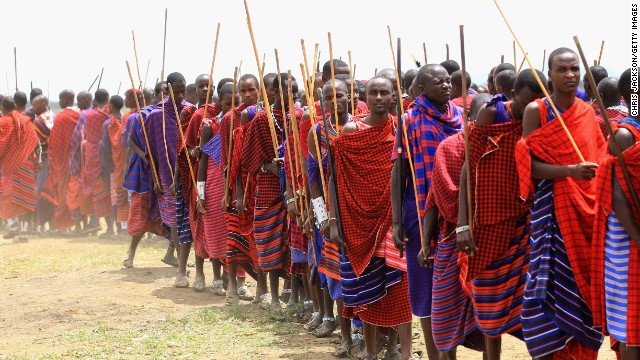 The Maasai have been threatened with eviction from traditional lands in the Loliondo region in northern Tanzania.
They say the plans would see them lose around 40% of their grazing land and fear they will be forced to move to cities in search of work.
The Maasai had hoped that President Barack Obama's official visit to Tanzania last week would help bring attention to their cause.
Campaigners hope that international attention will help the Maasai maintain their ancient way of life.
Tanzania's Maasai fight for land
Tanzania's Maasai fight for land
Tanzania's Maasai fight for land
Tanzania's Maasai fight for land
STORY HIGHLIGHTS
Tanzanian government threatening to evict Maasai from traditional land
Maasai tribes in Loliondo campaigning to stay on land
The campaign has been supported by more than 1.7 million people worldwide
Editor's note: Lekakui Kanduli is a Maasai elder in Tanzania. He is part of the "Stand with the Maasai" campaign.
Loliondo, Tanzania (CNN) -- Last week, President Obama came to my country, Tanzania. President Kikwete and our people received him with great pride, but it is unlikely Obama heard anything about our government's plan to give a great chunk of land that has been the Maasai tribe's home for millennia, to a hunting company from the United Arab Emirates (UAE).
The hunters want this land to kill our lions and leopards and this deal will take away 40% of our grasslands and forested mountains that we call home. It threatens the wildlife and the Maasai's very existence. We want Obama and the international community to know our story and help stop our eviction.
Read also: Maasai fight government, game hunters for lands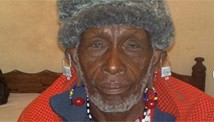 Lekakui Kanduli, Maasai elder
These attempts to clean us out of our old homelands have been happening for decades.
The British moved us 50 years ago from what is now the Serengeti park and subsequent governments have consistently restricted our grazing rights. A large amount of land next to our community near the Serengeti National Park has already been handed to the hunters from the UAE.
We often see Arab royalty arriving in their jumbo jets and then driving around in jeeps shooting anything they see moving and they keep wanting more.
The government uses our faces on tourism posters and brochures for Tanzania, yet President Kikwete has said that our way of life is a thing of the past and we should live in the modern world.
But without our land and our traditions, what are we? Most people in Loliondo raise cows and goats to pay for food and education for our children. Without grazing lands, many Maasai men have felt pressured to move to the city to take jobs as security guards. The women are left behind to raise our children and grandchildren and despite their hardship they are fighting to preserve our way of life.
Read more: Maasai boy scares off lions with flashy invention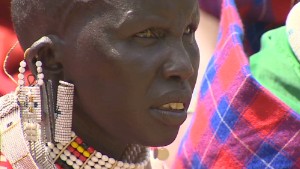 Tanzania's Maasai fight for land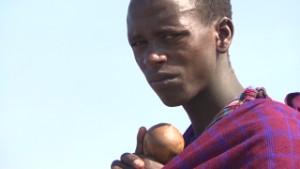 Iconic culture fights for survival
This new threat of such a large-scale land clearance has gathered Tanzania's Maasai like never before.
Thousands of our men, women and children have traveled for days to meet government officials to state our case. Three hundred Maasai women marched on the capital Dodoma to protest, and in May, all of our community elders camped outside the Prime Minister's office in the capital for three weeks, demanding the UAE deal be abandoned.
We are sure our brothers and sisters across the world can help. After we started an international campaign with Avaaz more than 1.7 million people around the world joined our cause.
Today we are at home in our lands but fear that tens of thousands of villagers in our community could soon be evicted. A commitment from Kikwete can easily save us from the terrible fate that has befallen so many great tribes of the world.
We know that the battle for our lands will not be easy, but as long as the government knows that the world is watching we will be safe.
With that kind of attention, we have hope that our ancient way of life on our traditional lands will yet survive in the 21st century.
The opinions expressed in this story are solely those of Lekakui Kanduli.

Today's five most popular stories
Part of complete coverage on
African Voices
October 13, 2014 -- Updated 1253 GMT (2053 HKT)

Through a variety of exhibitions including one signed off by the artist himself, Nigeria is presenting J.D. Okhai Ojeikere to the world one last time.
December 22, 2014 -- Updated 1239 GMT (2039 HKT)

With the help of an army of Tanzania's finest senior citizens, one woman is on a mission to put traditional foods back on the menu.
October 24, 2014 -- Updated 1212 GMT (2012 HKT)

U.S. response to Ebola is key for setting global example, writes global health advocate Idris Ayodeji Bello.
December 9, 2014 -- Updated 1339 GMT (2139 HKT)

Using his deep-rooted knowlege of herbs, savvy entrepreneur Alhaji Mustapha Oti Boateng had an idea to help his fellow Ghanaians.
October 21, 2014 -- Updated 1222 GMT (2022 HKT)

One of the most debilitating medical conditions in sub-Saharan Africa isn't fatal. In fact, it's easily curable.
December 8, 2014 -- Updated 1500 GMT (2300 HKT)

Nigerian architect Olajumoke Adenowo reveals her tips for success, mentorship and what she'd like to do next.
December 5, 2014 -- Updated 1119 GMT (1919 HKT)

Pius Adesanmi: Activist diaspora insists on her story of Africa -- and social media has enhanced its voice.
December 5, 2014 -- Updated 1119 GMT (1919 HKT)

Pius Adesanmi: Activist diaspora insists on her story of Africa -- and social media has enhanced its voice.
December 1, 2014 -- Updated 1048 GMT (1848 HKT)

Amos Wekesa has seen a lot of changes in his country. Today, the self-made millionaire oversees Great Lakes Safaris, one of the largest tour operators in Uganda.
September 23, 2014 -- Updated 0936 GMT (1736 HKT)

In the largely male-dominated world of the motorsport, South African superbike racer Janine Davies is an anomaly.
November 25, 2014 -- Updated 1848 GMT (0248 HKT)

For anyone that needs convincing that African art is the next big thing, they need look no further than 1:54, the London-based contemporary African art fair.
December 1, 2014 -- Updated 1435 GMT (2235 HKT)

He's one of Malawi's best abstract artists and now the 40-year-old dreamer is revealing his journey in to the world of art.

Each week African Voices brings you inspiring and compelling profiles of Africans across the continent and around the world.