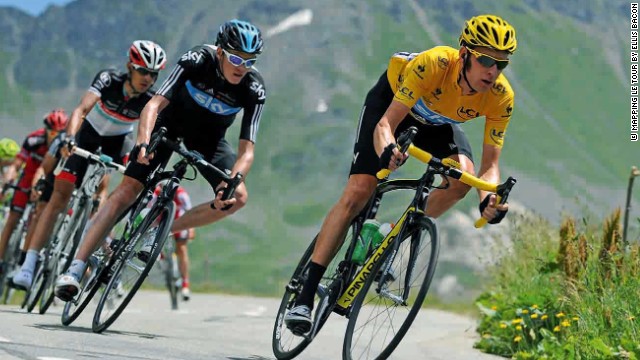 2012 Tour de France winner Bradley Wiggins leads this year's favorite Chris Froome on the way to his eventual triumph in Paris
Riders tackle the stage from Toulouse to Bordeaux in the first ever edition of the Tour de France in 1903.
Riders tackle the first Pyrenean climb -- the Col de Portet d'Aspet -- in 1910. France's Octave Lapize was first over the top and won the race. But in 1995 the Col was the scene of tragedy as Italian Fabio Casartelli died after a crash on the descent.
Eventual 1911 winner Gustave Garrigou of France in action on a stage in the Alps on the way to his eventual victory.
The First World War may have finished nearly three years earlier, but the ravages of the conflict were still in evidence as the riders make their way through Mondidier. Belgian Leon Scieur won the race.
1927 winner Nicolas Frantz of Luxembourg (right) is congratulated by Andre Leducq. It was the 21st edition and coming of age for the famous race.
Legendary Italian rider Gino Bartali rides in splendid isolation on the Col d'Izoard on his way to victory on the 14th stage and his first overall triumph in the iconic classic.
Roger Lapebie of France claimed his first and only Tour victory in 1937 after Bartali crashed on the eighth stage while in the lead and was forced to retire.
Riders tackle the infamous Mont Ventoux climb for the first time during the 1951 race.
Legendary Italian cyclist Fausto Coppi claimed the Tour de France twice and won the stage to Alpe d'Huez in superb style in 1952 to clinch his second truimph.
The race first went outside of France in the 1954 edition as it visited the Netherlands.
Spanish climber Luis Ocana suffered a sickening crash in the 1971 Tour when leading Merckx. He was forced to retire but won the 1973 race.
Belgian Eddy Merckx dominated the Tour de France and other major cycling races for nearly a decade -- here leading the peloton when riding on the cobbles of the Champs Elysees for the first time in 1975
Famous French cyclist Bernard Hinault on the Puy de Dome in 1978 as he claimed the first of five wins in the famous race.
Laurent Fignon continued French domination with back-to-back wins in the 1983 and 1984 editions.
Stephen Roche needed oxygen after a famous effort on the 21st stage to La Plagne in 1987 -- the year he won the Tour, Giro d'Italia and world championship treble.
Colombian rider Luis Herrera at the Berlin Wall in 1987 as the Tour spent three days in the still divided country of Germany that year.
Greg LeMond celebrates his remarkable triumph in the 1989 Tour as he edged out Fignon by just eight seconds having won the final time trial stage into Paris using then revolutionary tri bars.
Uzbekistan's Djamolidine Abdoujaparov crashes spectacularly as he sprints for the line on the Champs Elysees in 1981. He scraped himself off the asphalt to claim the green points jersey.
Spain's Miguel Indurain tracks Italian Claudio Chiappucci on a stage in the Pyrenees on the way to the first of five successive Tour wins in 1981 for 'Big Mig'.
A young Lance Armstrong announces his arrival into the annuls of Tour history by claiming the eighth stage of the 1993 race in Verdun.
Armstrong and his family signal his fifth straight win in the Tour de France in 2003. The Texan was to eventually claim seven titles in a row, but was stripped of them in 2012 after revelations of doping emerged.
The Tour de France visited British capital London for the first time in 2007, scene of a prologue before the riders departed on the first stage to Canterbury.
2012 winner Wiggins leads out his Sky teammate and compatriot Mark Cavendish on the Champs Elysees. Sprinting ace Cavendish went on to claim his 23rd stage win on the Tour de France.
The near 200-strong peloton in the modern Tour de France tackle some of the most picturesque and intimidating terrain during their 3,000km plus journey.
British best
First edition
Pyrenees first
Alpine hero
War ravaged
Coming of age
Brilliant Bartali
Epic battle
Ventoux challenge
Incomparable Coppi
Dutch adventure
Ocana agony
Merciless Merckx
The Badger
Fabulous Fignon
Roche treble
Berlin breakthrough
American revolution
Uzbek flyer
Indurain era
Infamous first
Five timer
London calling
British superstars
Peloton power
STORY HIGHLIGHTS
Chris Froome is current leader of Tour de France
First Tour since Lance Armstrong admitted doping last January
UCI President Pat McQuaid insists his organization not to blame
McQuaid reveals his interest in speaking to Armstrong in bid to improve drug testing
(CNN) -- While the Tour de France ambles around the French countryside a dark shadow still lingers over the sport's blue ribbon event.
While the PR machine goes into overdrive and the wheels of change are supposedly set in motion, cycling's attempt to lift the specter of Lance Armstrong still remains.
A man who 'won' the Tour de France on seven occasions brought the sport to its knees last January after finally admitting he doped following years of denying the allegations.
Earlier this year, Armstrong revealed he used testosterone and human growth hormone, as well as EPO -- a hormone which is naturally produced by human kidneys to stimulate red blood cell production.
His seven consecutive victories between 1999-2005 came amidst rumor and speculation that he was doping -- while the U.S. Anti-Doping agency (USADA) accused Armstrong of running "the most sophisticated, professionalized and successful doping program that sport has ever seen."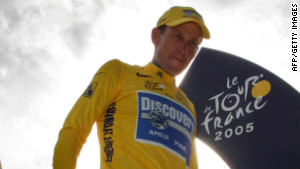 Can cycling beat the cheats?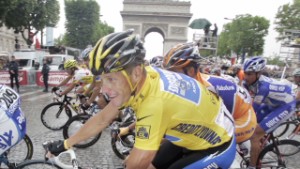 Armstrong's cycling legacy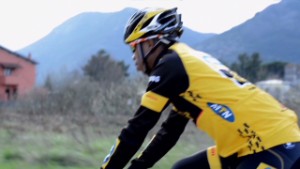 Cycling for a better future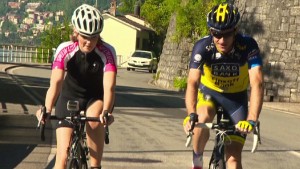 Becoming a Tour de France champ
Now, the Union Cycliste International (UCI), the sport's governing body and its president Pat McQuaid are under pressure to revamp cycling's entire image.
But its failure to catch Armstrong remains an albatross around its neck -- despite McQuaid vehemently insisting his organization is not to blame.
"I'll look back on a rider who was as well as many others at that period, cheating and getting away with it because the system wasn't strong enough to beat him," McQuaid told CNN ahead of the start of the Tour.
"It wasn't a question of authorities, because many authorities tried to catch him and weren't able to, so I don't blame the UCI. I don't blame the AFLD (French anti-doping agency) or USADA or anyone else.
"The system wasn't strong enough and they were using products that couldn't be caught with the system.
"The system is a lot stronger now and so I look back on an athlete and it's not just Lance Armstrong, many of his counterparts were doing the same thing because they could get away with it."
Disillusioned
However McQuaid's position as president of the UCI is under huge strain with opponents desperate to displace him.
Cycling Ireland refused to back its home candidate for September's UCI elections, while a recent management committee meeting in Bergen, Norway, was a fiery affair.
A dossier compiled by private investigators on McQuaid was reportedly put forward to the committee with the Irishman blocking any attempts to discuss it on the opening day of the meeting.
The document was eventually discussed and although its contents have not been made public, it represented another blow to McQuaid's re-election hopes.
While McQuaid has denied all knowledge of Armstrong's activities, both he and the UCI have come in for criticism following the publication of a hugely detrimental report from the USADA last October.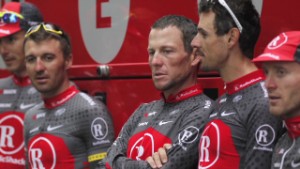 How has cycling recovered?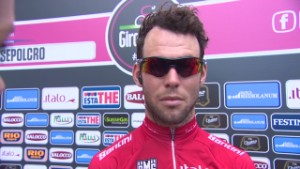 Cavendish downplays Armstrong impact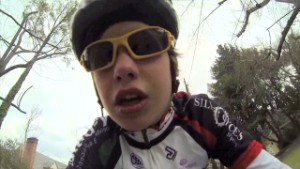 Cycling's Next Generation
The report raised question marks over whether the UCI had a role in covering up positive tests -- an allegation which McQuaid strenuously denies.
When pushed by CNN on whether the UCI covered up suspicious samples from Armstrong, McQuaid replied: "No. Absolutely not."
After being quizzed on how he could be sure, McQuaid added: "Because we know, we've studied, we know what we've done and we know, we have looked into all of this even since.
"We have prepared, we have prepared a big number of files for the independent commission that we were going to present to the independent commission and all those questions that you've asked there are all answered in those files.
"I think he (Armstrong) was tested 10-15 times during the Tour de France. So we did all we could do. Those samples were sent away and they came back negative.
"The UCI wasn't the only anti-doping agency, so to speak, who was testing Armstrong.
"I mean everybody was testing him and they were coming back negative and in that situation one has to say that the situation isn't strong enough and it wasn't at that time but today the system is much stronger and much better."
But McQuaid is facing a challenge for the leadership from British cycling chief Brian Cookson, who has grown disillusioned with the Irishman's tenure.
It follows a catalog of perceived errors by the UCI, including the acceptance of a $100,000 donation from Armstrong in 2002 -- four years before McQuaid took up his role.
The money was used by the UCI to buy a Sysmex machine, a contraption which is used to analyze blood samples.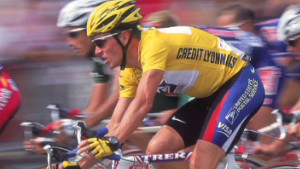 Feds join lawsuit against Lance Armstrong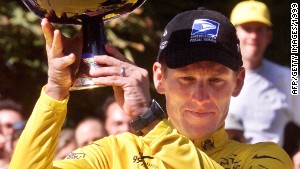 Armstrong's cheating makes millions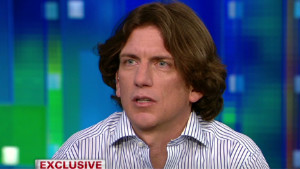 Doping club was like a badge of honor
It is a decision which McQuaid concedes should not have been made.
"I would say and we have said, we have admitted that in hindsight -- and of course hindsight is an exact science -- that it would have been better had we not accepted those," he said.
"But we took them at that time in good faith and we used them for the uses that we said we had put them to."
Cookson has been heavily critical of the way McQuaid has led the UCI and has pledged to restore faith in the organization.
He has promised to create a completely new independent anti-doping unit, which would work alongside the World Anti-Doping Agency (WADA).
Cheats
McQuaid, who is aiming to secure a third term in office, remains philosophical about the future and the battle against doping.
"Nobody is silly enough to say that you're 100% confident that the peleton is 100% clean," added the UCI president.
"That's just not possible. It's not going to be possible in any sport or in any parts of society, but certainly I think the large majority of cyclists are now going into their careers, not wanting to get involved in doping.
"And there's evidence of many riders who come from strong teams, with strong anti-doping backgrounds all winning races and when they get across, you know, when they're doing their press conferences, they are saying I'm an example of how you can win a race clean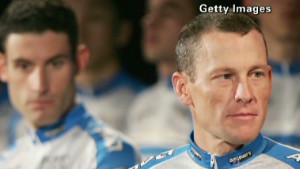 USADA official: Armstrong lied to Oprah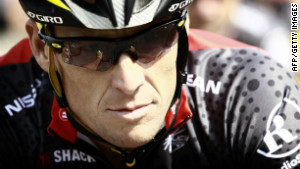 Journalist's crusade to expose Armstrong
"I don't think it'll ever be beaten because in every part of society there are cheats.
"There are people who look for a short-cut, who try to win by devious means or whatever.
"Whether it's cheating by taking drugs or cheating in any other fashion, there are always going to be people like that in society and in sport ."
There is one avenue which remains open to McQuaid though -- a route which involves Armstrong.
The opportunity to talk to the disgraced cyclist in a bid to improve doping control remains a possibility -- and McQuaid is refusing to rule out such a move.
"He certainly has more knowledge," he said of Armstrong.
"If he was prepared, in terms of coming to the UCI, not necessarily to me and explain in more detail or give us more assistance, give us more information and try to help us in planning the future on the fight against doping, we'd certainly be interested in speaking to him."