Saudi Arabia warns pilgrims to wear masks to stop spread of virus
July 15, 2013 -- Updated 0100 GMT (0900 HKT)
STORY HIGHLIGHTS
Saudi Arabia is preparing for an onslaught of religious pilgrims
The Health Ministry wants to prevent the spread of the new respiratory disease, MERS
MERS kills more than half the people it is known to infect
But it is unlikely to become a pandemic, health officials say
(CNN) -- Saudi Arabia is asking pilgrims to cover their mouths with a mask while in crowded places -- or risk spreading a deadly disease.
In four months, the holy city of Mecca opens its doors to millions of Muslim pilgrims for the annual Hajj, with multitudes congregating at the same holy places at the same time. Others visit during the holy month of Ramadan, which started this week.
It's a perfect scenario for catching and spreading the relatively new Middle East Respiratory Syndrome (MERS), which has befallen Saudi Arabia almost exclusively, state-run SPA news agency reports.
The ailment, caused by the coronavirus, wreaks havoc on the respiratory systems of those who contract it.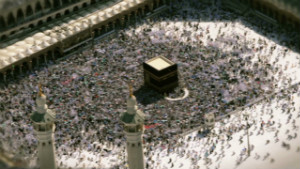 2012: Hajj - The pilgrimage to Mecca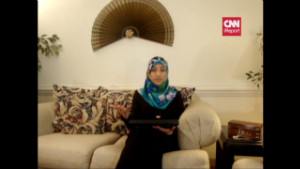 2012: How to make the best of the Hajj
More than half of those known to have caught it have died. Of 81 infected worldwide, 45 have died, the Centers for Disease Control and Prevention said Friday.
Of the total cases, 66 were in Saudi Arabia, where 38 people succumbed to it.
It mainly affects older men, the CDC says. So far, there is little to indicate that it could become the kind of deadly pandemic SARS was, though it is caused by a related virus.
All Muslims must undertake the journey at least once in their lifetime, and the government is telling them to add some preventative health requirements to their spiritual rituals.
Mecca redevelopment sparks heritage concerns
Most of them are common sense recipes for stopping the spread of the common cold:
Wash hands, especially after coughing and sneezing; throw used tissues in the trash; don't touch your eyes, nose and mouth while in public places.
And the Health Ministry wants people to wear a surgical mask while in crowded locations.
People with challenged immune systems should avoid travel to the birthplace of Islam for now, the ministry said. This includes people with chronic diseases such as diabetes and those infected with HIV.
Also, while in Saudi Arabia, the Health Ministry requests, please, don't sneeze in other people's faces.

Part of complete coverage on

Syrian refugees fleeing into Lebanon tell CNN's Nick Paton Walsh how they stepped over dead bodies in their flight -- and now face the a biting winter.
December 11, 2013 -- Updated 1629 GMT (0029 HKT)

It looked plausible to most, but to deaf people watching the Mandela memorial -- it was all nonsense. The interpreter has been dubbed "a fake."
December 11, 2013 -- Updated 1524 GMT (2324 HKT)

Pope Francis is Time's person of the year. His papacy has drawn adulation from people around the world for his man-of-the-people ways.
December 11, 2013 -- Updated 0541 GMT (1341 HKT)

They hoped for playful weekend outing in the snow. The moments of adventure dissolved into a fight for survival for the family of six.
December 11, 2013 -- Updated 1714 GMT (0114 HKT)

Yahoo's teen star Nick D'Aloisio sells the new digital future -- with vanishing content.
December 11, 2013 -- Updated 1328 GMT (2128 HKT)

Denmark's PM Helle Thorning-Schmidt made headlines when she snapped a selfie with PM David Cameron and President Barack Obama.
December 11, 2013 -- Updated 1311 GMT (2111 HKT)

Mars kits, a triple nipple baby bottle and extinct animal DNA are just some of things you'd find inside the "99¢ Store of the Future."
December 11, 2013 -- Updated 0958 GMT (1758 HKT)

They say necessity is the mother of invention. Here are 11 of the most mind-boggling inventions ever submitted to the U.S. patent office.
December 11, 2013 -- Updated 0242 GMT (1042 HKT)

Uruguay is set to become the first country in the world to have a system regulating legal production, sale and consumption of the drug.
December 9, 2013 -- Updated 2311 GMT (0711 HKT)

Until he returned home this weekend, Merrill Newman -- an American held in North Korea -- had no idea what a story he'd become.
December 11, 2013 -- Updated 1756 GMT (0156 HKT)

Browse through images you don't always see in news reports, taken by CNN teams all around the world.

He was imprisoned for life but that did not quiet him. Nelson Mandela became South Africa's first black president, and an icon and inspiration.

Today's five most popular stories