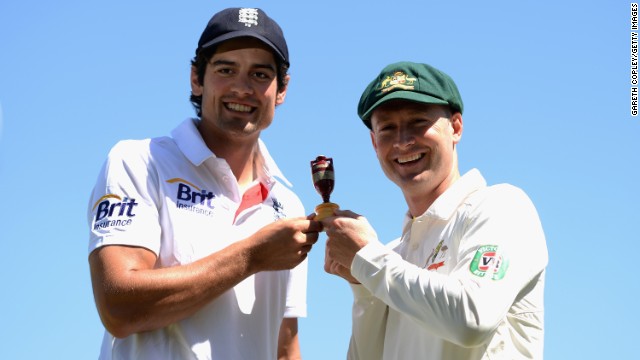 Alastair Cook and Michael Clarke are the respective captains of England and Australia. The two countries have competed against each other since the first series Ashes in 1882 with the Urn the big prize.
England is favorite to win this series after winning the past two editions. England won the five-match series 3-1 in Australia in 2011 -- its first win down under in 24 years.
England's Kevin Pietersen is one of the most recognizable figures in world cricket. The batsman came to prominence during the 2005 series victory over Australia.
The 1981 series was named 'Botham's Ashes' after England's Ian Botham produced a heroic display to inspire a 3-1 series win. On the cusp of going 2-0 down, Botham hit 149 before Bob Willis claimed 8-43 to seal victory at Headingley, Leeds.
Australia's Don Bradman, acknowledged as the finest batsman to have ever played the game, made his debut against England in 1928. He went on to score 5,028 runs in Ashes series during an illustrious career.
Australia dominated the 1990s and early 2000's, winning nine out of 10 series. Its last victory came in 2007 when it defeated England 5-0. Between 1989 and 2003, Australia won eight straight series with the likes of Adam Gilchrist, Glenn McGrath and Ricky Ponting all involved.
Australian fast bowler McGrath and spin bowler Shane Warner combined to provide their team with one of the most fearsome attacks in world cricket. McGrath claimed 563 wickets in 124 matches, while Warne took 708 wickets in his career, the second highest of all time.
England cricket fans travel across the globe to support their team and have been nicknamed 'The Barmy Army'. They are particularly adept at giving the Australian players a piece of their mind.
Australia's fans are known as 'The Fanatics' and will be hoping for something to shout about after losing the past two series.
Andrew Flintoff, nicknamed Freddie, was the hero for England in 2005 as he helped wrestle the Ashes back for the first time in 18 years. Flintoff scored 402 runs and took 24 wickets in an epic series.
Arch enemies
England expects
Pietersen primed
Botham brilliance
The Don
Awesome Aussies
Double act
Barmy Army
Fanatics
Fearsome Fred
STORY HIGHLIGHTS
England beat Australia in thrilling first Test at Trent Bridge
England win by narrow margin of 14 runs after five days
England bowler James Anderson man-of-the-match after taking 10 wickets
Second Test at Lord's starts on Thursday
(CNN) -- England's 10-wicket hero and man-of-the-match James Anderson admitted to total exhaustion after his side held off a gritty Australian fight back to win an extraordinary first Ashes Test by 14 runs.
"It has been draining emotionally and physically," said Anderson. "I'm lost for words - it's been amazing."
But the first Test also threw up questions about the use of technology in sport, with Australia ruing the Decision Review System (DRS) that appeared to weigh heavily against the Baggy Greens.
CNN looks at five things we learned from the first Test at Trent Bridge.
Technology equals controversy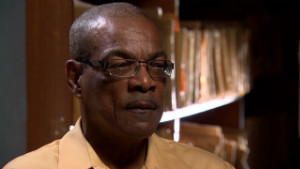 World Sport Presents: Branded a Rebel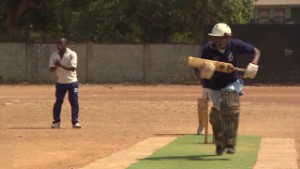 Part 3: Cricket makes a comeback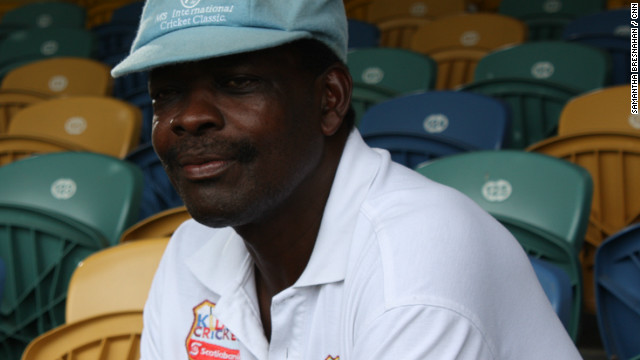 Collis King, hero of the West Indies' 1979 World Cup victory, reflects on his participation in the 1982-84 "rebel tours" in apartheid-era South Africa. His participation ended his international cricket career.
King, one of 18 "rebels," chose to go to South Africa as he felt he was being overlooked by selectors. "Well, cricket is my job," he said. "You're not picking me, I'll go play cricket someplace where people will see proper cricket. And that's why I went."
Franklyn Stephenson was only 23 when his international career was ended following his participation in the "rebel tours." He is widely regarded as the best player to never officially represent the West Indies.
A West Indies tour blazer from the 1983 tour. "I knew the tour was more important than being just cricket," said Stephenson. "I believe that cricket can make a difference and I'm going to be a part of that team."
Newspaper writer Al Gilkes was the only journalist from the Caribbean to cover the rebel tourists."I felt sorry for them," he said. "I knew that they would never outlive what they were returning to."
Barbados, one of the islands making up the group known as the West Indies, is one of the most cricket-mad Caribbean countries.
The CNN World Sport documentary team visited a cricket clinic for kids in the island's capital Bridgetown.
Young hopefuls at the clinic dream of replicating legendary batsmen like Brian Lara and Viv Richards.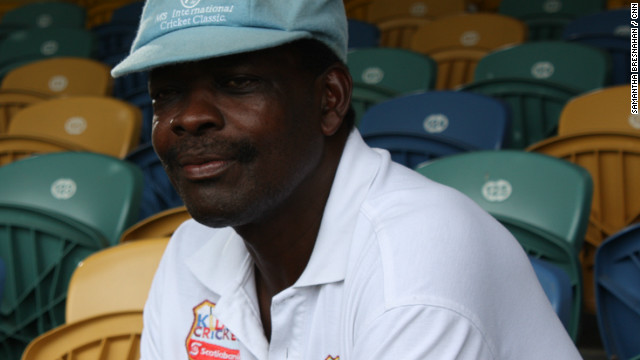 World Sport Presents: Branded a Rebel
Unlike football, which has grappled with the issue of technological assistance for its embattled referees for years, cricket has long been comfortable with a little high tech help for its umpires.
DRS has been around in cricket since 2009; while not without its dissenters, by and large it has brought clarity and dampened down controversy in big games. Not in this match though.
As the old bumper sticker says, "to err is human; to foul things up completely requires a computer," except here the human element was solely to blame.
From umpire Aleem Dar's failure to pick up Stuart Broad's clear edge to Australia's wicketkeeper Brad Haddin, to a dozy 'hot-spot' camera operator who was still reviewing the previous ball as England appealed Jonathan Trott's dismissal, this was an error-strewn performance by both the on and off-field umpiring team.
The look on Australian captain Michael Clarke's face when he realized his profligate use of appeals had left him without recourse to the third umpire as Broad stood his ground summed up the frustration around DRS.
Read: The Ashes: Sport or an obsession
Broad's decision not to walk was huge in itself, and prompted an impassioned debate that will linger for some time -- some argued that he was a disgrace, others that he was simply being professional.
Interestingly the people who seemed least bothered by it were the players, possibly because -- with very few exceptions -- no one in top-flight cricket walks any more.
In the words of former Australian wicketkeeper Ian Healy, "walk in an Ashes Test match? Only if the car runs out of petrol!"
Interestingly though, Broad didn't wait for the umpire's signal when he did eventually depart. Perhaps even he was a bit embarrassed.
In the final analysis, much as was always argued when the umpires acted alone, the mistakes just about balanced themselves out.
Certainly, the Australian captain could learn much from the approach of his opposite number Alastair Cook, who used his appeals wisely -- especially for the final decisive wicket.
But the fact that technology's role was so central to so much controversy at Trent Bridge must be cause for concern.
The Ashes: England v Australia

10-14 July: 1st Test, Trent Bridge, Nottingham

18-22: 2nd Test, Lord's, London

1-5 August: 3rd Test, Old Trafford, Manchester

9-13: 4th Test, Chester-le-Street, Durham

21-25: 5th Test, The Oval, London
Anderson is a true great
While the great Australian side that dominated world cricket from the early 90s into the 21st century was full of stars, its bowling attack was arguably the key to its supremacy.
Alongside the genius of spinner Shane Warne it was the metronomic precision and controlled aggression of fast bowler Glenn McGrath that kept the game's best batsmen in check.
If the current Australian side is crying out for such a presence, England can rest easy in the knowledge that they have their own McGrath in Anderson.
The Lancashire pace bowler has matured into an intimidating mix of cool exactitude and thoughtful endeavour.
For over after over he pinned the Australian attack back, reining them in each time they threatened to break free and ensuring they could never relax.
It was a performance, on a pretty lifeless pitch, that underlined why he can now justifiably be ranked among the greatest pace bowlers.
His 10 wickets added to a career tally that should eventually see him overtake Ian Botham as England's highest wicket-taker.
And his 10th wicket, albeit gained by the finest of margins and the faintest edge, may well be among those that come to define this Ashes series.
Australia is here to win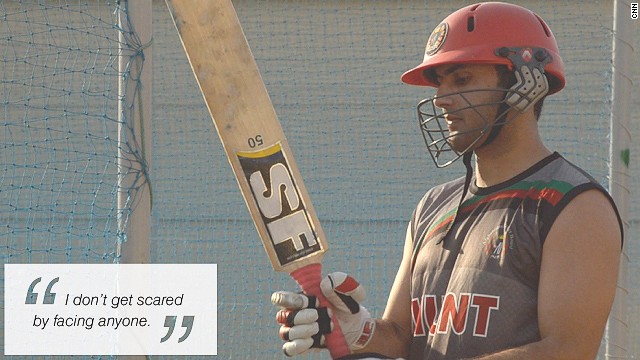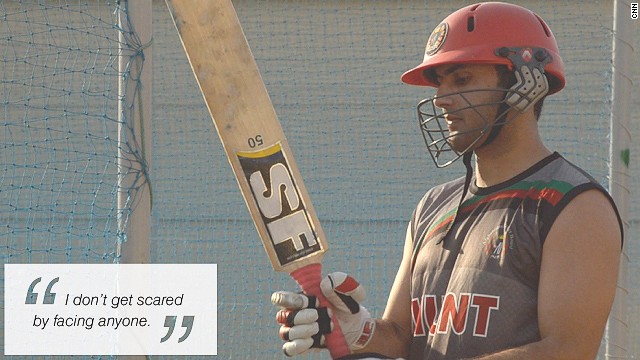 Afghan cricket's big dreams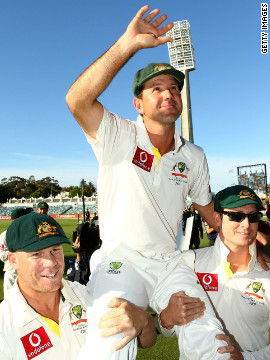 Ricky Ponting is carried from the field by David Warner, left, and Michael Clarke, his successor as Australia captain, after his 168th and final Test match.
Ponting holds daughter Matisse (R), as his wife Riannna carries daughter Emmy (L), following Australia's defeat in the third and final Test of the series against South Africa at the WACA ground in Perth.
The 37-year-old was given a guard of honor by his opponents when he went out to bat on day four. South Africa captain Graeme Smith later described Ponting as "the player I respect the most" following a record-breaking career.
Ponting, one of only three players to have scored more than 13,000 Test runs, managed a trademark early boundary as Australia chased a huge target of 623 to win.
However, he fell for just eight runs and the home side went on to lose by 309 for a 1-0 series defeat as South Africa retained the top Test ranking.
He was given a standing ovation by the 7,000-strong crowd, having matched Steve Waugh's record of Test appearances for Australia.
A fan shows his appreciation for Ponting, who won a record 48 Tests as captain and was involved in 108 victories overall.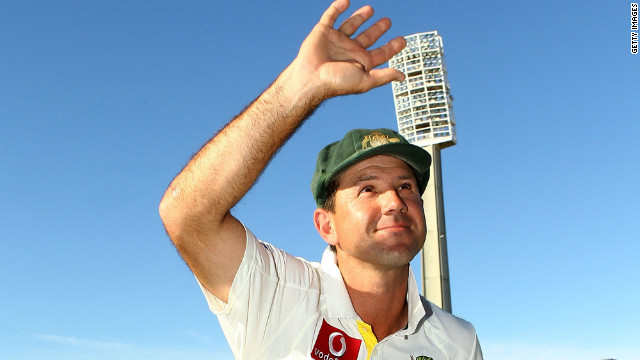 Ricky Ponting ends cricket career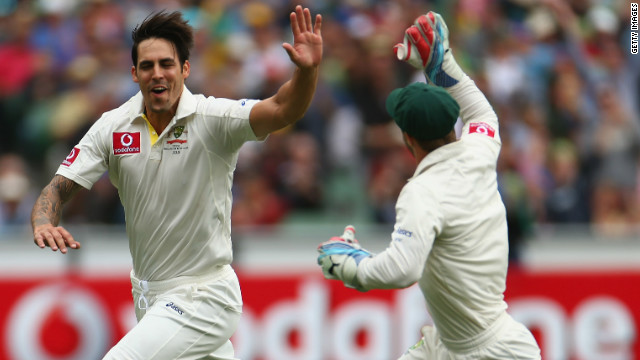 Mitchell Johnson, left, celebrates with wicketkeeper Matthew Wade after dismissing Tillakaratne Dilshan in the opening over of Sri Lanka's second innings in Melbourne.
Johnson had earlier run out Dimuth Karunaratne in the same over as the tourists made the worst possible start before losing by an innings and 201 runs.
The Australian bowlers once again tested the visiting batsmen, who struggled to cope with short-pitched deliveries.
Man of the match Johnson was in fiery form, and one of his rising deliveries hit Kumar Sangakkara on the glove -- Sri Lanka's leading batsman was later diagnosed with a broken finger, ending his tour.
Johnson was earlier denied his second Test century, being stranded on 92 when Australia's first innings came to a close on 460.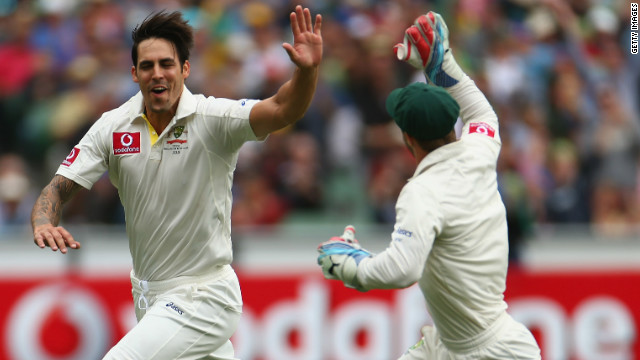 Johnson inspires Australian victory
Australia arrived in England as clear underdogs, before cementing this status with an implosion in the ICC Champions Trophy that indicated a team in disarray.
If off field disciplinary issues and major changes in the coaching staff left many wondering what kind of shape this team would be in for the first Test, all agreed that -- on paper at least -- it had a long batting line-up.
None, however, would have predicted just how long.
Making his Test debut at just 19, there were few indications that Ashton Agar, taking the field with Australia on the brink of oblivion at 117 for 9, would deliver such a dazzling performance.
But what a performance it was -- full of eye-catching stroke play and stylish shots that reached all parts of Trent Bridge, watched by a gaping crowd that became gradually more appreciative as the records tumbled.
As the highest ever score by an Australian number 11 became the highest ever score by any number 11, McGrath remarked that he thought he'd been presenting Agar's Baggy Green cap to a bowler, not an all-rounder.
As the debutant reached 98, it seemed the whole stadium, as well as most of those observing via Twitter, were willing him into triple figures.
It wasn't to be, as an overly ambitious boundary attempt from the bowling of the Test's soon-to-be pantomime villain, Broad, was lofted into the hands of Graeme Swann; but the standing ovation he received was heartfelt.
Yes, he possibly should have been given out earlier, and it wasn't quite enough to win the match for the Australians, but no one, English or Australian, will forget that innings.
At the other end of the age scale, the veteran Haddin's performance on the final day was no less impressive, aided by James Pattinson he brought his team within a whisker of an implausible victory.
England beware: this team has a whale of a tail and bowlers will need to be at their best to clear the Australian decks.
The Ashes are still worth fighting for
The appeal of the Ashes comes in large part from the fearsome way in which the series is contested.
When England finally reclaimed the tiny urn in 2005 it was a release so cathartic that it elevated the series to new heights in the UK; and made Australia all the more determined to reclaim the prize, which they did emphatically in 2007.
However, recent contests have felt less competitive.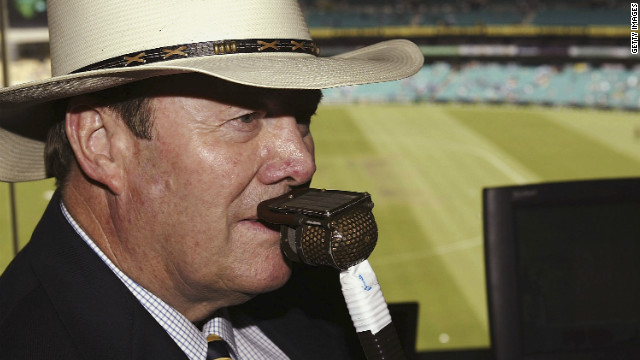 Tony Greig was best known in later years as a cricket commentator for Australia's Nine Network and other broadcasters around the world.
Seen here at the 2011 World Cup, he was well-known for his prematch pitch reports -- he stuck his car key into the playing surface to ascertain moisture levels.
Last year he was honored for his work in Australian television at the Logie Awards, but he was diagnosed with lung cancer in October 2012 before passing away on December 29.
Born in South Africa, he went on to captain England due to his Scottish father. In 1976 he was made to pay for comments that he would make the West Indies "grovel" as the tourists unleashed a fearsome pace attack.
Having been beaten 3-0, he redeemed himself by leading England to a first series win in India in 15 years. However, his international career was soon to end.
Greig took the English cricket authorities to court in 1977 after they threatened to ban players he helped sign up for the rebel World Series Cricket competition.
He won that battle but struggled in the Kerry Packer-funded tournament's first year, in which he was one of the captains along with West Indies' Clive Lloyd and Australia's Ian Chappell. However, it eventually proved a great success and transformed the way cricket was played and presented.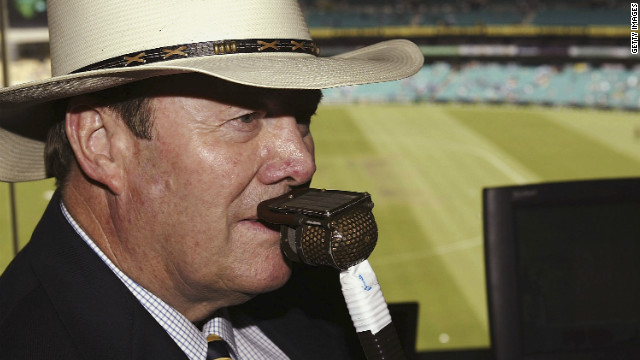 Cricket revolutionary Greig passes away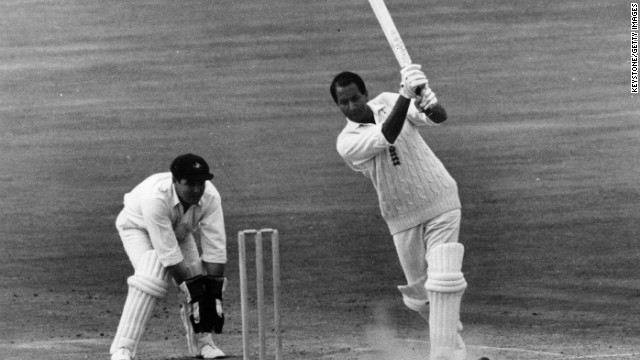 Basil D'Oliveira, affectionately known as "Dolly," played 44 Tests for England, scoring 2,484 runs at an average of 40 and taking 47 wickets with his right-arm medium-pace bowling.
D'Oliveira had two boys, Damian and Sean. Damian enjoyed a successful career at Worcestershire and is still on the coaching staff to this day.
D'Oliveira, standing with wife Naomi and son Damian, was awarded the OBE by Queen Elizabeth II on October 29, 1969 at Buckingham Palace. He was also honored by the Royal Family in 2005 where he was awarded a CBE.
Pictured alongside fellow England player Alan Knott, D'Oliveira became an integral part of the international setup after making his debut against the West Indies in 1966. He scored his first century against India the following year, but it was his historic innings of 158 against Australia in August 1968 which sent shock waves through the cricket world.
D'Oliveira was then expected to be named in the squad to tour South Africa the next day -- but he wasn't. His omission by the Marylebone Cricket Club, which chose the England team, was met with anger with the public -- who believed that the ruling body had bowed to South Africa's racist regime.
South Africa's then prime minister John Vorster, a staunch advocate of apartheid, canceled England's tour to the country following confirmation that D'Oliveira had been named in the squad. He said: "We are not prepared to accept a team thrust upon us by people whose interests are not the game, but to gain certain political objectives which they do not even attempt to hide."
In opposition to the apartheid politics of South Africa, this group of cricketers formed the "Stop the Seventy Tour," a committee set up to stop that year's tour of the South African cricket team to England. On the far right sits Peter Hain, leader of the Young Liberals and a future British MP.
Former captain Mike Gatting led a rebel England tour to South Africa in 1990, where he was met with huge criticism and opposition by black South Africans. The 16 England players involved were being paid by the apartheid government rather than corporate sponsors, which had also been the case on previous rebel tours.
According to Peter Oborne, who wrote "Basil D'Oliveira. Cricket and Conspiracy: The Untold Story," D'Oliveira was invited to lunch by Nelson Mandela following a coaching trip to South Africa. "At the end Mandela rose from his chair and hugged D'Oliveira. 'Thanks for coming, Basil,' he said. 'You must go home now. You've done your bit.' "
South Africa did not play international cricket from 1970 to 1991 after being hit with sanctions in a bid to defeat apartheid. It returned with two one-day games in India before competing at the 1992 World Cup in Australia. That year it returned to Test match cricket, playing the West Indies.
South Africa captain Graeme Smith celebrates with the Basil D'Oliveira trophy after taking the 2012 Test match series following victory over England.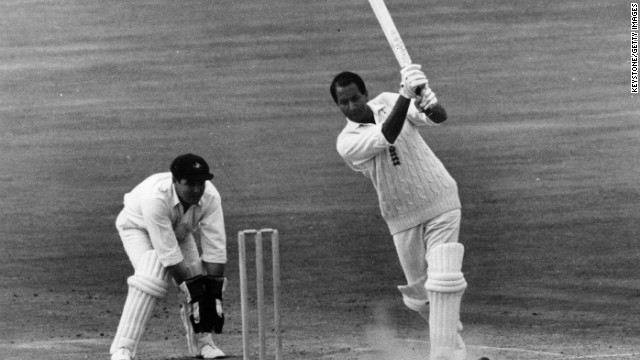 How Basil batted against apartheid
As the Australians struggled to rebuild, and England became ever more proficient and professional, it felt as though this year's series might lack a little of the appeal of recent years.
By Sunday at Trent Bridge, those fears had been dispelled so emphatically that the very idea of a lacklustre Ashes seemed laughable.
This was, it was unanimously agreed, one of the best ever Ashes Tests, and quite possibly one of the best ever Test matches.
New rivalries, fresh controversies and innumerable talking points conspired to ensure that the second Test will be the most hotly anticipated for years.
The fact that much of the UK is currently basking in a heatwave only added to the sense of enjoyment from the home fans, but even in defeat the Australians could draw succour from the fact that their team can clearly make a decent fist of winning the series.
Clarke's dignified speech as he congratulated England spoke of a man well aware he had been part of something special. And best of all, this is just the beginning of back-to-back series in 2013.
Test cricket is still uniquely compelling
By the end of Wednesday those fans with tickets for Saturday's action were justifiably pondering other plans.
Batsman after batsman failed to rein in his desire to play at every delivery, with wickets lost due primarily to poor decision making.
Bowling, too, was erratic -- the Australians giving away 21 runs to the extras column.
Even the idea that the match could be over before Friday was being seriously discussed, and inevitably that discussion turned to the format of Test cricket.
Batsmen, it was agreed, were too used to the speed of Twenty20 and 50-over games; skills that fed a long innings, such as the ability to safely leave a ball, had been lost in the pressure to score quickly.
Punters preferred the quick fix entertainment of shorter forms of the game and this was the result.
As the Test entered the afternoon session on the fifth day, however, it became clear that this type of cricket still offers something unique.
This was like choosing an Emmy award winning DVD box set over a summer sci-fi blockbuster.
As the hours and days rolled by, nuance, sub-plots, character development and twists were revealed that would be impossible in the frenetic environment of limited overs cricket.
Trent Bridge was by turns feather bed and cauldron for the protagonists as the game's story evolved; nails were shorn to their stumps, eyes raised plaintively to the heavens by players and fans alike, cries of anguish were matched by sighs of relief and gasps of wonderment, eyes squinted intently at the square throughout.
This utterly enthralling contest was the perfect reminder of what Test cricket can offer.