STORY HIGHLIGHTS
Carlos Tevez joined Juventus from Manchester City in $13 million transfer
Tevez says too much pressure was placed on City's players to win Champions League
Club has failed to progress from the Group Stage on both occasions
Believes key to success in Champions League is remaining calm
(CNN) -- Over a billion dollars was spent, the English Premier League title was won, its neighbors' feathers were duly ruffled, but the pressure to adapt to European football proved too much for Manchester City says Carlos Tevez.
Tevez, who signed for Juventus in a $13 million deal last month, enjoyed four years at City where he helped the club win the FA Cup and a first league title in 44 years, when they pipped rivals Manchester United on the last day of the 2011/2012 season.
But it was the club's failure in European competition which left a sour taste in Tevez's mouth with City failing to in their bid to compete with the continent's biggest clubs.
City has failed to progress from the Group Stage of Europe's elite competition in each of the past two seasons and the Argentine striker says the pressure and expectation on the players proved too great for the team to handle.
"Yes, there was way too much pressure," Tevez told CNN.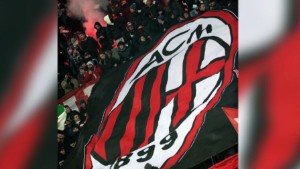 Italian football clubs raided by police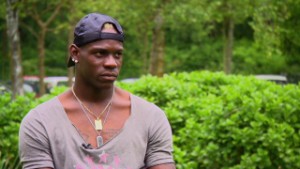 Balotelli: Racism makes me feel alone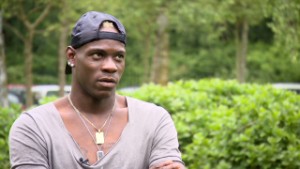 Balotelli: I'm glad I left England
"It came from everyone -- the club, the fans. I think that too much pressure just hurts the team.
"What happened was that there so much hype and pressure to be one of the giants of Europe and we didn't do it.
"We dropped out in the first round of the Champions League on both occasions."
City will now hope that new manager Manuel Pellegrini will help to turn its fortunes around following the departure of Roberto Mancini.
Read: Pellegrini to provide 'holistic' approach
City's former Italian coach and Tevez endured a difficult relationship with the Argentine's apparent refusal to warm up during a Champions League tie at Bayern Munich in September 2011.
Subsequently the Italian announced that Tevez would never play for the club again before finally relenting, but the Argentine says he only has respect for his former manager.
"He's a winner," added Tevez.
"I think he's a winner because he always wants to win and he takes his team to the maximum place to be able to win. Everyone who knows Mancini knows that he's a winner from birth."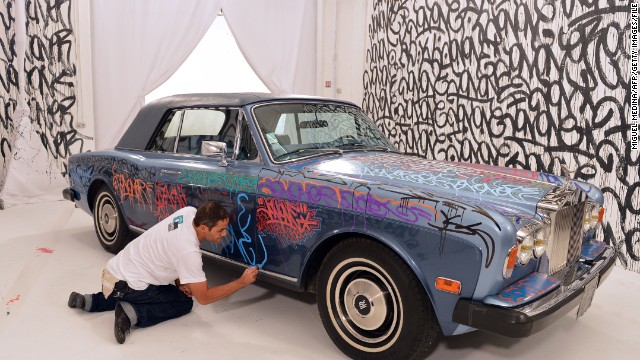 U.S. graffiti artist Jonone performs a painting on a Rolls Royce car owned by former Manchester United and France football player turned actor Eric Cantona during a television show.
Former Germany star and current U.S. coach Jurgen Klinsmann gets into his Volkswagen Beetle while surrounded by onlooking schoolchildren.
Former Chelsea star Nicolas Anelka prefers a rather more stylish approach with this Mercedes model.
Former Juventus and Italy star Alessandro Del Piero poses on the grid at the Australian Grand Prix Melbourne.
In 2009, Cristiano Ronaldo survived a high speed crash when his Ferrari collided with a barrier near Manchester Airport.
Real Madrid's deal with Audi means that each player in the squad drives a car provided through a lucrative sponsorship deal.
Former Palermo striker Fabrizio Miccoli poses near the Citroen DS3 which was designed for charity.
Germany coach Joachim Loew gets out of a Mercedes SLS AMG E-Cell in another sponsorship event.
Jose Mourinho drove an Audi during his time as manager of Real Madrid. The Portuguese coach, now at Chelsea, will have to revert to right-hand drive after moving to the United Kingdom.
Bayern Munich winger Arjen Robben takes part in a desert tour of Doha with his teammates.
Corinthians goalkeeper Cassio poses besides a Toyota Prius vehicle after he won the Most Valuable Player (MVP) prize during the awards ceremony of the Football Club World Cup in Yokohama.
David Beckham opted for a black Audi during his time at Paris Saint-Germain.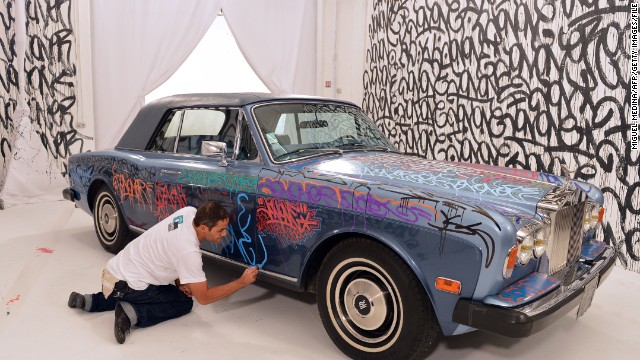 Football and life in the fast lane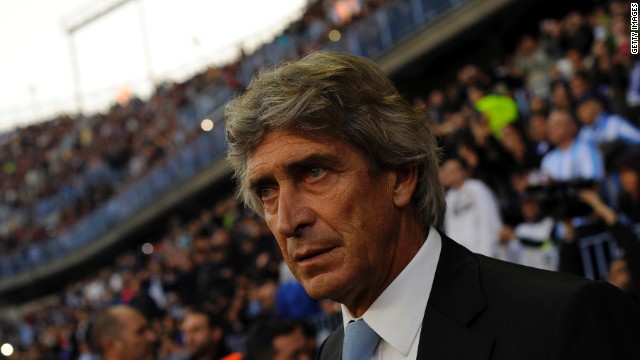 Last week the 59-year-old Manuel Pellegrini signed a three-year contract with Manchester City and will begin his role as Roberto Mancini's successor on June 24.
"Manuel shares the club's approach to football and our ambition to achieve on-field success, coordinating with the wider football support teams to ensure natural progression from the academy to senior level," said Manchester City chief executive Ferran Soriano of the club's new manager.
The Chilean possesses 25 years of managerial experience and came close to guiding Malaga into the European Champions League semifinals last season before losing to eventual runners-up Borussia Dortmund.
Former Manchester City manager Roberto Mancini steered City to its first top-flight title in 44 years in 2012, but last season his team lagged 11 points behind Manchester United, struggled in Europe and suffered a shock defeat to Wigan in the FA Cup final.
Mancini had numerous run-ins with Mario Balotelli, who left City to join AC Milan in the January transfer window, as well as Argentine Carlos Tevez.
After completing a reported $300 million takeover of Manchester City in 2008, Sheikh Mansour has proceeded to spend more than $600 million on players such as Sergio Aguero, Carlos Tevez and Yaya Toure.
City has already made two major signings in the off-season, acquiring Spanish winger Jesus Navas from Sevilla and Brazilian midfielder Fernandinho from Shakhtar Donetsk for a total believed to be $70 million. Navas is pictured scoring for Spain in Euro 2012.
Fernandinho has five caps for Brazil. "I'm sure we have the best squad in the Premier League, we have wonderful players and can win more titles in the next three or four seasons," said Pellegrini after his appointment.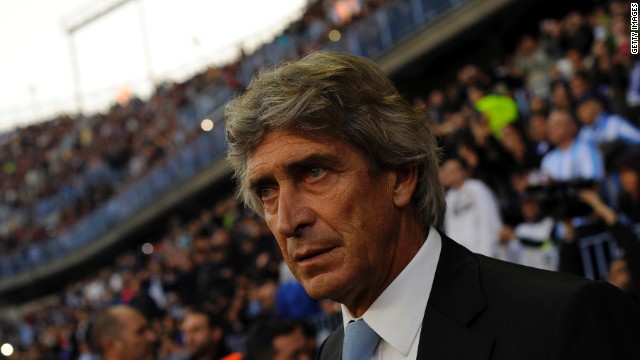 Pellegrini to fix Manchester City
Tevez's new club, Juventus, last won the Champions League back in 1996 and reached the quarterfinals last season before losing to eventual champion Bayern Munich.
The Turin club has not reached the final since it suffered a heartbreaking penalty shootout defeat by Milan in 2003 at Old Trafford.
While Antonio Conte's side have won Serie A for the past two years, it is the European crown which the club craves.
But Tevez is aware of how such pressure can be detrimental to a team's chances of success with City just one example of how players can be adversely affected.
"I think we have to be calm and make sure we don't put pressure on ourselves to win the Champions League," added the 29-year-old as he looked to ahead to the challenge of playing in Europe with Juventus.
"If we don't then that pressure will become impossible to escape from.
"We have to be calm and know that winning the Scudetto again will make us part of Italian history and then we can think about everything else.
"We all dream of winning the Champions League but our main objective is winning Serie A.
"Then we can be calm in the Champions League and everything will become a lot easier."