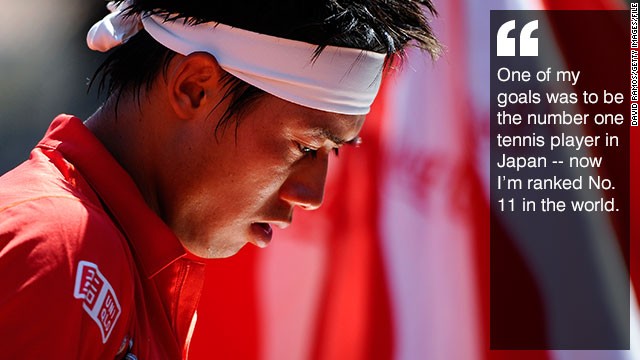 Nishikori's grand slam quest
Nishikori's grand slam quest
STORY HIGHLIGHTS
Kei Nishikori is the highest ranked Japanese male tennis player in the Open era
The 23-year-old has climbed up to now be ranked world number 11
He has beaten the likes of Roger Fereder and Novak Djokovic in recent seasons
Nishikori enjoys almost rock star-like fame back in his home country
Editor's note: This story was originally published in July 2013 when Kei Nishikori was aiming for a top 10 world ranking. He is now ranked 8 and about to contest the final of the U.S. Open after defeating world No.1 Novak Djokovic in the semis.
(CNN) -- For Kei Nishikori, "Project 45" has transformed into "Project 10."
The former was the 23-year-old's mission to topple the highest tennis ranking ever held by a Japanese male, Shuzo Matsuoka, who hit world No. 46 back in July 1992.
Nishikori smashed through that particular barrier towards the end of 2011 and has enjoyed a formidable few years on Tour, beating the likes of Novak Djokovic and Roger Federer.
Japan's rising son now sits in the lofty position of world No. 11 -- his highest ever ranking -- and is tantalizingly poised to gatecrash the top 10.
But with success comes expectation.
This surge towards the game's pinnacle has elevated Nishikori to rock star-like status in his home country, its population clamoring for their first ever grand slam champion.
"I try not to think too much because if I start thinking then I feel pressure myself," Nishikori told CNN's Human to Hero series.
"I think people have started thinking about me winning a grand slam or getting to the top ten but it might take some time.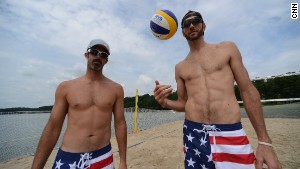 The perfect beach volleyball marriage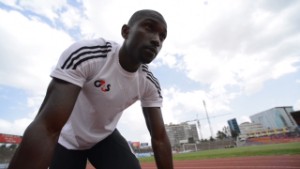 'Unbeatable' sprinter: How I stay on top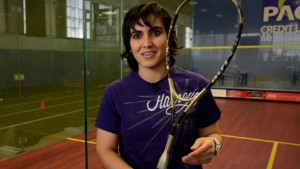 Female squash player fights for freedom
"I sometimes feel the pressure from a lot of things -- my team, my country, my fans -- but you have to handle it well.
Read: Courting the perfect beach partner
"My next goal is to win a grand slam. Hopefully I can do it someday."
Shot maker
A first major could be around the corner if famed tennis coach Nick Bollettieri is to be believed.
Nishikori left Japan for Bollettieri's Florida academy aged just 13 without a grasp of English, but the intensive work on his game bore fruit within five years as he lifted his first ATP Tour title in Delray Beach.
According to the man who has coached a phalanx of the game's greats like Andre Agassi, Monica Seles, Boris Becker and the Williams sisters, Nishikori is "a shot maker."
Bollettieri told CNN. "When he's on, he can beat anybody in the world."
Djokovic and Federer can testify to that.
Both victories served as proof Nishikori has what it takes to prosper at the game's top table.
Career landmarks
In 2012 he became the first Japanese player to reach the quarterfinals of the Australian Open in 80 years and then went on to win the Japan Open -- the first home-grown talent to do so in the tournament's 41-year history.
He may have lost to eventual champion Rafael Nadal in the fourth round at this year's French Open, but he was the first Japanese player to get to that stage since 1938.
I sometimes feel the pressure from a lot of things -- my team, my country, my fans -- but you have to handle it well
Kei Nishikori
Nishikori clearly relishes testing himself against the best players of what is widely regarded as a golden generation.
"I love to play against the top ten guys," he said. "Beating Roger this year and beating Djokovic two years ago -- that is why I am playing tennis, to play those top 10 guys and to beat them.
"I still haven't beat Rafael Nadal or Andy Murray, there are more challenges to come to play those guys."
At world No. 11 he is the highest ranked Asian male player by a distance -- the next in line is Yen-Hsun Lu from Chinese Tapei in 60th -- and Nishikori wants to blaze a trail like Li Na who won China's first ever grand slam at the women's French Open in 2011.
"I am trying to get to be the most successful player in Asia," Nishikori added. "In tennis not many players get to the top 10 -- I think only a few in the past.
"It's still weird for me to think I'm the number one player in Asia, because when I was young I couldn't think I'd be the number one player in Japan or even Asia.
"But now I am and I have to receive it in my mind, my dream is coming and hopefully I can go further. I think Li Na did a great job. Hopefully I can be the first one to lead the young guys."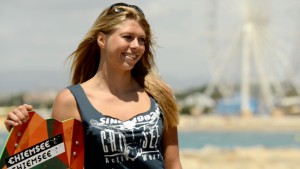 Kitesurfer overcomes near-death moments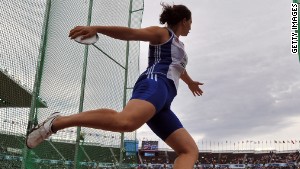 Female discus thrower defies stereotypes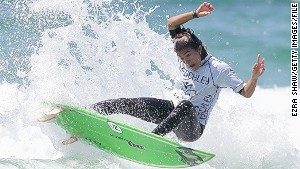 How water 'energizes' historic surfer
Fed hero
Nishikori still refers to Federer, whose elegance while accumulating his 17 major titles has seen him described as the greatest the game has ever seen, as his idol.
No wonder then that Nishikori joked he'd need a couple of days to celebrate after achieving one of his career goals by beating the Swiss at the Madrid Masters in May.
Federer's dominance of men's tennis was ingrained by the time Nishikori turned professional, but prior to that it was Matsuoka he was desperate to emulate.
"I have two heroes," he explained. "The first one is Shuzo Matsuoka, he was the first (successful Japanese player) -- he was the best tennis player in Japan.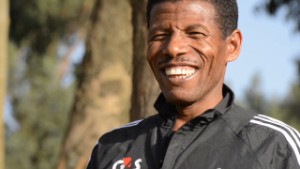 Human to Hero: Haile Gebrselassie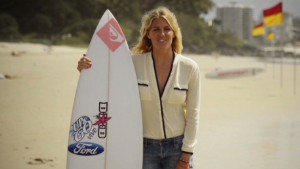 Gilmore: Surfing can be feminine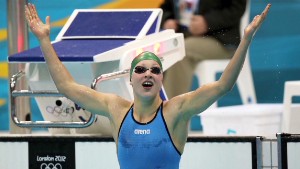 Teen swimming sensation: I hate losing
"And Roger Federer. Still now, even though I love to see him play I think he is really the champion of tennis history."
'Project 45'
Nishikori's rise saw a swell of optimism that he could be a pioneer for tennis, hence the 'Project 45' hype as he edged towards usurping Matsuoka's ranking.
"Project 45 was no pressure for me -- I was just playing tennis for my hobby," he said.
"My first goal after turning pro was to get into the top 100 and after to be 45. It was one of my goals to be number one tennis player in Japan, and now I am ranked No. 11 in the world.
"To get to the top 10 is my next goal. It's not going to be easy to get there -- hopefully this year -- but I am getting close."
Rock star status
Like Matsuoka, Nishikori has come to understand what being Japan's sole representative inside the top 120 means -- fame and adoration.
Much like Andy Murray who has had to carry the hopes of the United Kingdom on his shoulders, Nishikori has the same weight of responsibility, but answers to double the amount of people.
"I go back to Japan about three or four times a year," he explained. "I get to go back to my home town and, yes, people do recognize me on the streets.
"It's not easy sometimes; you don't get to relax but at the same time I still try to enjoy the moment. Not many people can feel that way -- I love to stay in Japan, I really enjoy it when I go back."
Not for a second does he begrudge the accoutrements that his success in the game has delivered. He's just a boy made good from Shimane acting out his hobby on the global stage.
"For me, playing tennis was always my hobby, I am a lucky guy," he said.
"It was something I loved. It is something that can make you mad or crazy sometimes but it is something you love and not many guys can do your job.
"I try to enjoy this moment and this life -- it is not going to be a long time, 10 to 20 years, so I'm going to work hard."