Massive Yellowstone geyser puts on a surprise show
August 2, 2013 -- Updated 2330 GMT (0730 HKT)
STORY HIGHLIGHTS
Steamboat is the largest of the park's 300 geysers
It's unpredictable, sometimes waiting months or years between eruptions
It erupted Wednesday for the first time in eight years
The eruption was as high as 300 feet and it steamed for about 24 hours
(CNN) -- Everyone knows the story of Old Faithful. Here's the story of Old Unreliable.
The Steamboat geyser at Yellowstone National Park is the world's tallest active geyser, but it's unpredictable, sometimes waiting months or decades between eruptions. Once, in the 1960s, it erupted 29 times in a year.
It's rare to be there when Steamboat wakes up. Its eruptions are massive and impressive, reaching as high as 400 feet and lasting as long as 40 minutes. And the show doesn't end there: A thick column of thundering steam spews for hours after an eruption, as if it's a giant steam engine.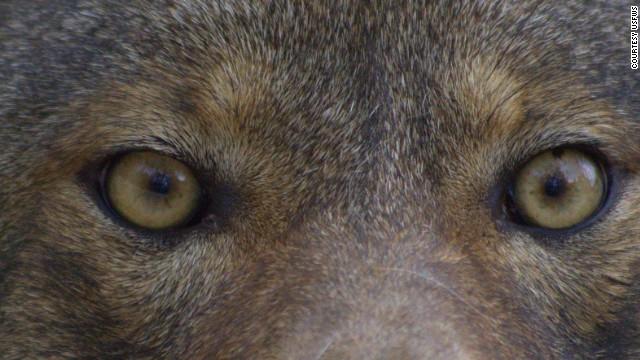 Red wolves have been on the endangered species since 1967, and Eastern North Carolina is the only place you can hear their howls.
There are an estimated 110 to 120 red wolves left, according to the Red Wolf Recovery Program.
Nevada's national wildlife refuges are home to scorpions, an arachnid with an exoskeleton that glows under an ultraviolet light.
Colorado's elevations make it one of the best places in the Western Hemisphere for weekend warrior astronomers to stargaze.
Bryce Canyon National Park in Utah is home to hoodoos, oddly shaped rock formations that are beautiful to see in the daytime and at night.
New Mexico's Carlsbad Caverns National Park hosts nightly bat watches in the Bat Flight Amphitheater.
The bats swirl out of the cave just before dusk to hunt and return gorged with food before dawn.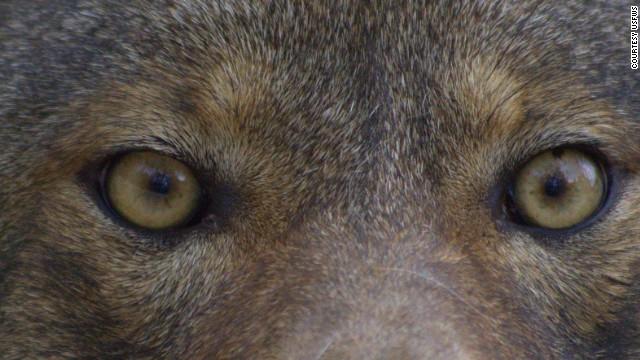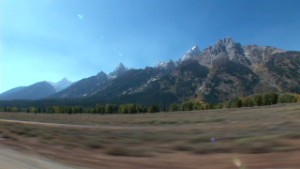 National parks face budget cuts
Steamboat must have decided it was showtime again on Wednesday. For the first time in eight years, and without warning, the geyser suddenly erupted in a massive spectacle, stunning those on the observation deck, who raced to pull out their cameras.
"We estimate this eruption was about 200 to 300 feet high, and then it just steamed for about 24 hours," said Yellowstone spokesman Dan Hottle.
It took park rangers about two hours to get there. Because of the number of geysers at Yellowstone -- 300, which is more than half of the world's total -- rangers rely on electronic heat sensors placed at each geyser to tell them when one has gone off. Steamboat is in the Norris Geyser Basin in Wyoming.
"When it jumps up, we know we've had an eruption shoot up," Hottle said. With Steamboat, "we saw that jump and then some folks called that it happened."
Hottle said only about 30 or 40 people saw it Wednesday. Now, fans are pumped up for the next unexpected show.
"For us, it's exciting. Every time you're down there, you wonder if that'll be the time that it erupts," he said.
Spend a lifetime exploring the Grand Canyon

Today's five most popular stories
Part of complete coverage on
Summer in the Park
August 15, 2013 -- Updated 1710 GMT (0110 HKT)

Former U.S. Marine Dan Hottle knew he had found his dream job at Yellowstone National Park.
August 8, 2013 -- Updated 2133 GMT (0533 HKT)

Explore the rain forest, glacier-capped Mount Olympus and Washington state's rocky coast all in one park.
August 1, 2013 -- Updated 1340 GMT (2140 HKT)

The morning tide keeps time on the barrier islands of Cape Hatteras National Seashore.
August 12, 2013 -- Updated 1941 GMT (0341 HKT)

Jagged oranges, reds, purples and pinks make up the view from the rim of the Grand Canyon.
July 18, 2013 -- Updated 1354 GMT (2154 HKT)

A herd of hulking American bison huddles to keep warm during a prairie blizzard in Theodore Roosevelt National Park.
July 17, 2013 -- Updated 1501 GMT (2301 HKT)

Visitors have to be dedicated to make it out in time to see the early sunrise at Acadia, but it's worth it. The new day's light slowly envelops the landscape.
July 2, 2013 -- Updated 1911 GMT (0311 HKT)

When the Battle of Gettysburg was over after three days, the Civil War's bloodiest battle had claimed 51,000 casualties.
June 27, 2013 -- Updated 1502 GMT (2302 HKT)

A brown bear cub clumsily splashes into the Brooks River to receive his mom's first fishing lesson.
June 20, 2013 -- Updated 1750 GMT (0150 HKT)

Talk about a vast, isolated island wilderness.
June 13, 2013 -- Updated 1304 GMT (2104 HKT)

There's romance in our National Parks, and not just the human kind.
June 6, 2013 -- Updated 1218 GMT (2018 HKT)

This crown jewel of the national parks has almost everything a nature lover could desire: Glorious waterfalls, meadows and valleys, sequoias and wildlife that call the park home.
August 28, 2014 -- Updated 1750 GMT (0150 HKT)

The grizzly bears that claim this park as their home demand respect. They're emblems of a tough and inspiring untamed wilderness.
August 28, 2014 -- Updated 1656 GMT (0056 HKT)

The boundary between Tennessee and North Carolina might be one of the loveliest border crossings ever.