Google Street View goes inside the Airbus A380
August 5, 2013 -- Updated 1127 GMT (1927 HKT)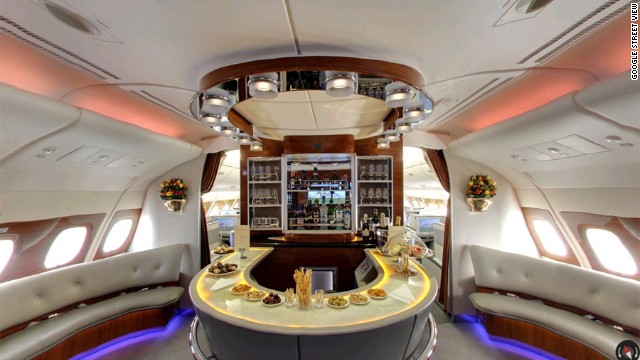 Google Street View explored an Emirates Airbus A380 from nose to tail. Here the Business Class bar at the back of the plane appears well stocked for its next flight.
A rare chance to explore the cockpit of the Airbus A380.
First Class passengers can feel fully refreshed by using the on board shower.
The great divide. Google's Street View reveals the lower deck is full of Economy Class seats, while the upper deck is the preserve of premium passengers.
The long range version of the A380 can accommodate 517 passengers.
Over five years Emirates' fleet of 35 A380s have flown over 265 million kilometers (165 million miles).
A British Airlines Airbus A380 flies over Le Bourget airport, near Paris, on June 18, 2013 during the 50th International Paris Air show.
Airbus say they have orders for 262 A380s from 20 customers.
Getting the full picture
What the pilot sees
A refreshing option at 40,000 feet
A step up
Space for 517 passengers
In for the long haul
British Airways joins the A380 club
Making a big impression
STORY HIGHLIGHTS
An Emirates Airbus A380 is the first aircraft to be explored via Google Street View
Views can enter the cockpit or the bar at the back of the upper deck
First Class has a shower for the premium-paying passengers
Currently ten airlines operate the A380, with ten more with orders for the plane
(CNN) -- Not content with climbing Mount Fuji or scaling the Burj Khalifa in Dubai, the Google Street View team has once again stretched the limits of their brief, this time with a full tour inside an Emirates Airbus A380.
Viewers can have a nose around an empty aircraft, from the escape ropes in the cockpit and the sea of economy seats on the lower deck to the well-stocked Business Class bar and the First Class showers on the top deck.
Last week the Dubai-based airline marked five years of flying the A380 and earlier this year opened a dedicated A380 concourse at Dubai airport.
First look at Dubai's new A380 concourse
"Five swift years have gone by since Emirates changed the face of air travel with this remarkable aircraft," said Tim Clark, President, Emirates Airline in a press statement. "Its popularity is now firmly rooted across our six continent network."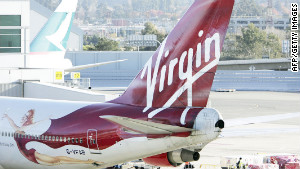 On board Virgin Atlantic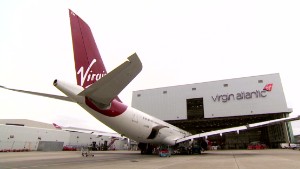 How do planes work?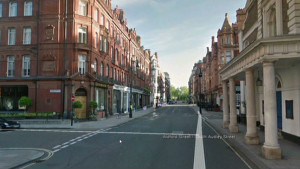 Google sees too much on Street View
According to Emirates, since their first A380 flight in August 2008, the airline has loaded 4 million bread rolls onto their superjumbo planes from their Dubai base, along with more than 157,000 fresh flower displays, 538,500 baby food jars, over 1 million toothbrushes and more than 4 million teabags.
Emirates has a fleet of 35 A380s flying to 21 destinations, while nine other international airlines have the aircraft in their fleet. British Airways was the latest to join the A380 club last month; the UK flag-carrier will begin using the jet on its high-volume London to Los Angeles and London to Hong Kong routes from October. Ten more airlines have A380 planes on order.
How do you pick up a 'superjumbo' A380?
With a wingspan of 79.8 meters and length of 72 meters, the A380 is the biggest passenger jet in the sky. It can carry up 517 people and cover 15,000 kilometers (9,320 miles) in a single journey.
Rivals Boeing launched the latest version of its largest jet, the 747-8, last year. As well as space for more passengers -- up to 467 -- the manufacturer states the new model produces 15% less emissions is 30% quieter that the old 747-400.
Boeing's new 747-8 Intercontinental

Today's five most popular stories
November 26, 2014 -- Updated 1110 GMT (1910 HKT)

Don't surprise Germans and stick to the agenda in Japan. What international road warriors need to know.
November 14, 2014 -- Updated 0633 GMT (1433 HKT)

Eurostar, the high-speed train company connecting London with Brussels and Paris, has just upped its game.
October 20, 2014 -- Updated 1407 GMT (2207 HKT)

Japan is set to make its mark in the skies with its first new commercial jet for over 50 years, the Mitsubishi Regional Jet, aka the MRJ.
October 4, 2014 -- Updated 0516 GMT (1316 HKT)

Think hotels are deliberately blocking your personal Wi-Fi networks so you'll buy theirs?
October 31, 2014 -- Updated 1749 GMT (0149 HKT)

How would you like to trim three hours off the current commercial jet flight time between Paris and Washington, D.C.?
October 3, 2014 -- Updated 1443 GMT (2243 HKT)

It's been a big week for makeovers in the world of aviation.
August 29, 2014 -- Updated 1525 GMT (2325 HKT)

Aviation isn't known as the most eco-friendly industry; running an airline produces an incredible amount of waste. But some are doing something about it.
August 19, 2014 -- Updated 1514 GMT (2314 HKT)

Airports aren't exactly stress-free zones, but drones, tracking and virtual reality could help make them better places.
August 12, 2014 -- Updated 0906 GMT (1706 HKT)

In many ways, airplanes are a retailer's dream come true. They serve a captive -- often bored -- audience with a disposable income.
July 30, 2014 -- Updated 1835 GMT (0235 HKT)

Takeoff on one of Airbus' new A350WXB test planes is a strangely quiet experience.