Lion Air Boeing plane hits cow on Indonesian runway
August 8, 2013 -- Updated 0744 GMT (1544 HKT)
STORY HIGHLIGHTS
Lion Air jet collided with a cow when landing in Gorontalo, Indonesia
The governor addressed the problem of inadequate fencing around the airport
Lion Air had another landing accident earlier this year in Bali
(CNN) -- A Lion Air Boeing 737-900 collided with a cow when landing on the island of Sulawesi in Indonesia.
The plane, on a domestic route that started in Jakarta, landed at Jalaluddin Airport in Gorontalo on Tuesday evening and hit one of three cows wandering on the runway.
The aircraft skidded off the runway and the cow was killed, though none of the 110 passengers on board were injured.
Several flights were canceled and the airport was temporarily closed on Tuesday due to the accident. Operations were resumed on Wednesday.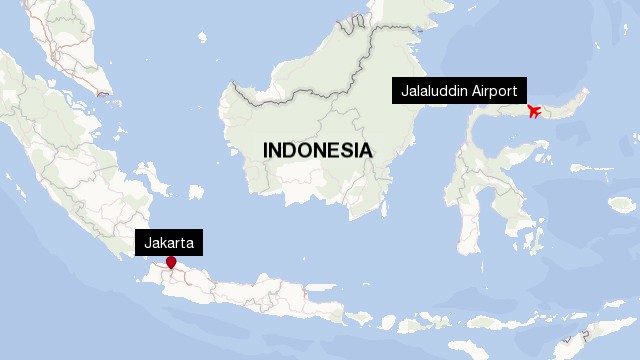 Click to expand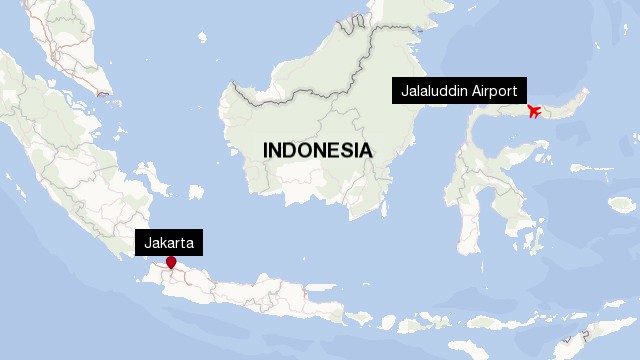 Click to expand
Gorontalo governor Rusli Habibie told the Jakarta Post the airport suffered from inadequate fencing.
"Lion Air management has just told me that animals, particularly dogs, are often seen on the runway," said Habibie. "This problem should be immediately resolved."
Government administrators are due to meet with the National Transportation Safety Committee and Jalaluddin Airport officials to discuss ways to prevent similar events in future.
In April this year another Lion Air flight carrying 108 people to Bali crashed into the sea after missing the runway.
All 101 passengers and seven crew were evacuated with only a few injuries reported.

Part of complete coverage on
February 12, 2014 -- Updated 2304 GMT (0704 HKT)

Viral hit uses bikini-clad Sports Illustrated models to convey on-board safety messages.
February 13, 2014 -- Updated 0457 GMT (1257 HKT)

Trillions worth of new airplanes will be bought in Asia over the next 20 years according to one estimate -- Boeing and Airbus both want to be front of mind.
February 10, 2014 -- Updated 0203 GMT (1003 HKT)

On a long flight, there is something tortuously satisfying about making frequent check-ins to the route map.
January 22, 2014 -- Updated 2315 GMT (0715 HKT)

If you ever find yourself in the French city of Toulouse, you might just see one of the oddest-looking aircraft in the world.
January 9, 2014 -- Updated 1915 GMT (0315 HKT)

Flight-phobics, relax -- a list of the world's safest airlines has just been released.
January 22, 2014 -- Updated 0322 GMT (1122 HKT)

Give a designer and aviation geek some time and a pencil, and you might just get something great.
December 19, 2013 -- Updated 1002 GMT (1802 HKT)

The holiday travel crush is upon us.
October 18, 2013 -- Updated 0857 GMT (1657 HKT)

Hairy airstrips ranging from the wildly remote to the shockingly short.

For 24 hours, we made the world's busiest airport our destination and found a world unto its own. Join us on our journey. What you see will surprise you.
November 26, 2013 -- Updated 1341 GMT (2141 HKT)

Futuristic $76 billion project, including terminal filled with trees, "would spell end for Heathrow."
November 11, 2013 -- Updated 0751 GMT (1551 HKT)

First chance to fly the latest Dreamliner will come courtesy Air New Zealand in October 2014.
September 5, 2013 -- Updated 0724 GMT (1524 HKT)

Furniture, hotels and private homes. What visionaries are making with dead airplanes.

Today's five most popular stories