Lion Air Boeing plane hits cow on Indonesian runway
August 8, 2013 -- Updated 0744 GMT (1544 HKT)
STORY HIGHLIGHTS
Lion Air jet collided with a cow when landing in Gorontalo, Indonesia
The governor addressed the problem of inadequate fencing around the airport
Lion Air had another landing accident earlier this year in Bali
(CNN) -- A Lion Air Boeing 737-900 collided with a cow when landing on the island of Sulawesi in Indonesia.
The plane, on a domestic route that started in Jakarta, landed at Jalaluddin Airport in Gorontalo on Tuesday evening and hit one of three cows wandering on the runway.
The aircraft skidded off the runway and the cow was killed, though none of the 110 passengers on board were injured.
Several flights were canceled and the airport was temporarily closed on Tuesday due to the accident. Operations were resumed on Wednesday.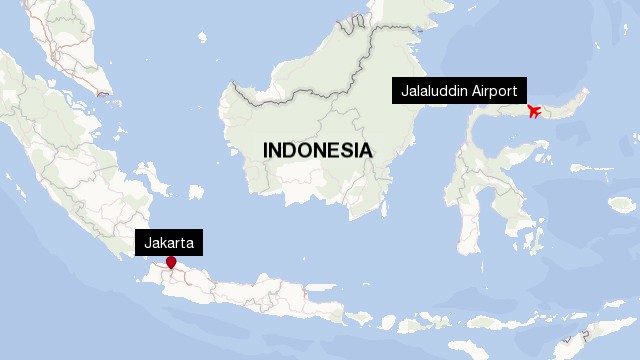 Click to expand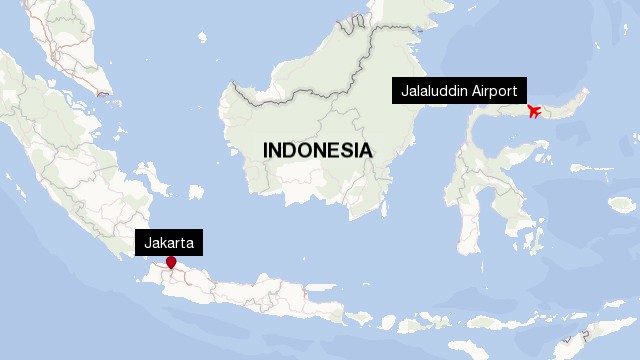 Click to expand
Gorontalo governor Rusli Habibie told the Jakarta Post the airport suffered from inadequate fencing.
"Lion Air management has just told me that animals, particularly dogs, are often seen on the runway," said Habibie. "This problem should be immediately resolved."
Government administrators are due to meet with the National Transportation Safety Committee and Jalaluddin Airport officials to discuss ways to prevent similar events in future.
In April this year another Lion Air flight carrying 108 people to Bali crashed into the sea after missing the runway.
All 101 passengers and seven crew were evacuated with only a few injuries reported.

Today's five most popular stories
Part of complete coverage on
October 24, 2014 -- Updated 1432 GMT (2232 HKT)

It's crowded and outdated, but Berlin's hexagon-shaped Tegel air hub has won a place in the city's heart.
October 20, 2014 -- Updated 1607 GMT (0007 HKT)

Good news for air travelers passing through Manila: the city's international airport isn't quite as bad as it used to be.
October 20, 2014 -- Updated 1407 GMT (2207 HKT)

The Mitsubishi Regional Jet, aka the MRJ, is Japan's first new commercial jet in over 50 years
October 9, 2014 -- Updated 1620 GMT (0020 HKT)

Air racing is just as fast as NASCAR, IndyCars and Formula One. But the added vertical dimension seriously amps the action up.
October 13, 2014 -- Updated 1301 GMT (2101 HKT)

Thomson Airways' face-to-face seating plans could help parents or deprive them of movie-watching marathons.
October 7, 2014 -- Updated 1311 GMT (2111 HKT)

When it comes to air travel, courtesy and common sense are often the first two things to fly out the departure gates.
October 2, 2014 -- Updated 0839 GMT (1639 HKT)

Around a dozen of the iconic B-17 bombers are still able to fly. But how comfortable is a flight in the 70-year-old plane?
October 31, 2014 -- Updated 1738 GMT (0138 HKT)

This aging cargo work whale makes more than 60 flights each week, carrying parts for all of the Airbus programs.
September 17, 2014 -- Updated 1555 GMT (2355 HKT)

From a three-room apartment to a Michelin-starred meal, many airlines are offering services you won't even get in some top hotels.
September 16, 2014 -- Updated 1446 GMT (2246 HKT)

Airbus patent proposes using special headsets to control in-flight sights, sounds and smells.
October 3, 2014 -- Updated 1443 GMT (2243 HKT)

Bear on the tail and heart on the underside -- it's been a big week for makeovers in the world of aviation.