Australian politician mistakes Islam for country; gaffes go viral
August 12, 2013 -- Updated 1406 GMT (2206 HKT)
STORY HIGHLIGHTS
Stephanie Banister was a candidate for a seat in Rankin, Queensland
Not anymore -- after she made religious and political gaffes
She later accused a television station of editing out her comments
(CNN) -- A candidate in Australia's parliamentary elections referred to Islam as a country. As a result, she's now referred to as a former candidate.
Stephanie Banister, a 27-year-old welder running for a seat in Rankin, Queensland, unleashed a series of blunders during an interview with CNN affiliate 7 News.
"I don't oppose Islam as a country, but I do feel that their laws should not be welcome here in Australia," Banister said.
Then she added: "Less than 2% of Australians follow haram." It is unclear whether she meant the Muslim holy book, the Quran. Haram refers to things that are forbidden under Islamic law.
As if that's not enough, she got her religions all mixed up.
Australia's Abbott makes 'suppository of all wisdom' gaffe
"Jews aren't under haram, they have their own religion which follows Jesus Christ," she said.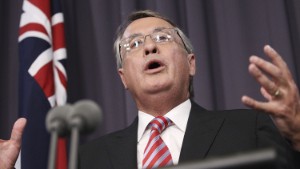 Kevin Rudd sworn in as Australian PM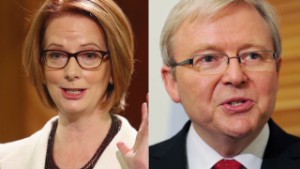 Australia's first female PM ousted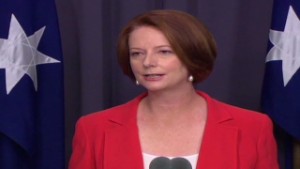 The rise and fall of Julia Gillard
Judaism is based on the old testament, which predates the birth of Jesus Christ.
Her blunders, though, were not limited to religion.
She said the Australian national disability insurance scheme was "working at the moment." It is not set to begin until 2016, according to 7 News.
Banister was a candidate for the anti-immigration One Nation party in next month's elections. The interview gained her worldwide notoriety -- with commentators describing her as the "Australian Sarah Palin."
Palin, who was on Republican John McCain's ticket in the 2008 presidential election and is a former governor of Alaska, is known for her blunders. During the campaign, she once cited Russia's proximity to Alaska as bolstering her foreign policy credentials.
It's unclear when Banister's interview was aired, but it went viral soon after. She accused the affiliate of editing out numerous phrases where she corrected herself and said "Islamic countries."
"With the way Channel Seven edited my interview, I was left quite the fool," Banister said.
On Saturday, the mother of two withdrew from the race, citing threats to her family.
Her campaign lasted a total of 48 hours.
Opinion: Why gaffes are good for us

Part of complete coverage on
December 19, 2013 -- Updated 1704 GMT (0104 HKT)

Google's acquisition of a military robot maker prompts Douglas Rushkoff to ask how the deal fits the company's value of "don't be evil."

After their leader Kim Jong Un had his own uncle executed, how do ordinary North Koreans feel?
December 21, 2013 -- Updated 1708 GMT (0108 HKT)

Despite wanting to be a great power, India often fails to behave like one, writes Jeremy Carl.
December 21, 2013 -- Updated 0035 GMT (0835 HKT)

What scope do western governments have to influence change for the better?
December 19, 2013 -- Updated 1319 GMT (2119 HKT)

Extremist attacks of the kind that claimed the life of UK soldier Lee Rigby do not come out of thin air, analysts say.
December 20, 2013 -- Updated 1814 GMT (0214 HKT)

From tycoon bankruptcies to billion-dollar takeovers, 2013 has been a roller coaster year.
December 19, 2013 -- Updated 1026 GMT (1826 HKT)

Which has been the craziest year in travel history? It just could be 2013.
December 19, 2013 -- Updated 1216 GMT (2016 HKT)

Kickstarter is one of the world's largest crowdfunding websites -- over 53,000 projects have been born.
December 22, 2013 -- Updated 0115 GMT (0915 HKT)

Browse through images you don't always see in news reports, taken by CNN teams all around the world.
December 20, 2013 -- Updated 1525 GMT (2325 HKT)

Each day, CNN brings you an image capturing a moment to remember. Look back at the photographs that chronicled 2013.
December 21, 2013 -- Updated 0910 GMT (1710 HKT)

Never mind the baubles -- one of these Christmas trees is made of macaroons.
December 19, 2013 -- Updated 1203 GMT (2003 HKT)

What do you need to map a billion stars? A billion-pixel camera certainly helps.

Today's five most popular stories