Meet the new America's Cup 'flying yacht' making big waves
April 2, 2014 -- Updated 1409 GMT (2209 HKT)
STORY HIGHLIGHTS
Introducing AC72 -- the new America's Cup yacht
Much smaller, lighter and faster than predecessor
But with greater speed has also come some safety concerns
Follows death of Andrew Simpson, after yacht capsized during training
Editor's note: MainSail is CNN's monthly sailing show, exploring the sport of sailing, luxury travel and the latest in design and technology
(CNN) -- Never underestimate the little guy.
At just 22 meters long, the new hi-tech America's Cup yacht is more than three meters shorter than its predecessor.
But that hasn't stopped the $10 million boat -- dubbed AC72 after its 72-foot hull -- making big waves in the sailing world.
Read: 162 years of America's Cup design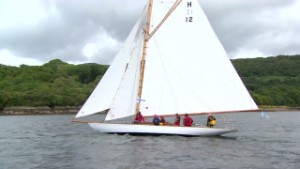 103-year-old beauty's film debut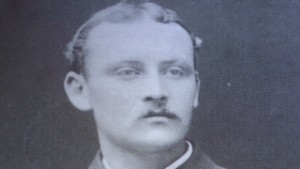 The first family of yacht design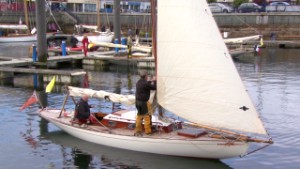 Fife yachts stand the test of time
The super sleek yacht makes its America's Cup debut this year, replacing the larger 25-meter ACC, which first raced in 1992.
Along with its shorter hull, the new vessel will also have far fewer members on board -- down from around 17 to 11.
But if you thought its smaller size and smaller crew made it less speedy, think again.
The new yacht features two hulls, giving it the appearance of a "flying boat," and helping it to cut across the water with ease.
Read: Futuristic 'flying boat' chases speed record
But with greater speed -- around 40 knots -- comes greater safety concerns.
Earlier this year, British Olympic gold medalist Andrew "Bart" Simpson was killed when the AC72 he was training on capsized in San Francisco Bay.
Read: Remembering Andrew Simpson
As the 34th America's Cup kicks off in San Francisco next month, all eyes will be on the new fleet of futuristic -- and stripped back -- vessels.

Today's five most popular stories
Part of complete coverage on
MainSail
September 22, 2014 -- Updated 1005 GMT (1805 HKT)

Personal submarines, jetpacks, even 'walking boats.'
August 19, 2014 -- Updated 1136 GMT (1936 HKT)

Over 300 miles from the nearest ocean, competitors in one of the world's fastest sailing races prepare for battle.
August 11, 2014 -- Updated 1544 GMT (2344 HKT)

London's new superyacht hotel is so enormous, authorities had to lower the water level by five meters just to fit it under a bridge.
August 21, 2014 -- Updated 1155 GMT (1955 HKT)

His mast-walking stunts have attracted over 3.5 million hits on YouTube, but Alex Thomson just wants to get back to doing what he does best.
July 28, 2014 -- Updated 1432 GMT (2232 HKT)

Elizabeth Meyer talks to CNN's Mainsail about the "Armageddon battle" to restore the pioneering J-class boat Endeavour.
August 21, 2014 -- Updated 1150 GMT (1950 HKT)

Ship captains of the future won't be salty sea dogs with their hand at the helm, and the ocean at their feet.
July 10, 2014 -- Updated 1348 GMT (2148 HKT)

Like "Downton Abbey," Henley's Royal Regatta reminds its visitors of an England of old. But for how much longer?
August 21, 2014 -- Updated 1156 GMT (1956 HKT)

Nine months at sea, one change of clothes, freeze-dried food and a strange language. Could you cope?
June 11, 2014 -- Updated 1317 GMT (2117 HKT)

Can a $134 million budget and the royal seal of approval bring the coveted America's Cup back to British shores for the first time in sailing history?
June 3, 2014 -- Updated 1554 GMT (2354 HKT)

Bored of lounging on your superyacht in the Mediterranean? An increasing number of millionaires are now sailing their luxury vessels to the ends of the Earth, to get their kicks.
May 22, 2014 -- Updated 1613 GMT (0013 HKT)

He's one of the great landscape artists, but JMW Turner also had a watery passion -- and his maritime travels are being retraced.
May 20, 2014 -- Updated 1022 GMT (1822 HKT)

How do you get a foot on the property ladder, when you live in one of the most expensive cities in the world? The answer may lie in the water...
May 6, 2014 -- Updated 1142 GMT (1942 HKT)

Quadriplegic yachtswoman Hilary Lister was saved from suicide through the sport of sailing. Now she is plotting a voyage across the Atlantic.