STORY HIGHLIGHTS
Convicted intel leaker Bradley Manning has said he is female
The Army has refused to provide hormone therapy for gender reassignment
His attorney has suggested he may attempt to move to civilian prison
It's not certain he would have a better shot at a sex change there
(CNN) -- When convicted intelligence leaker Bradley Manning asked Thursday for hormone treatment at a military prison so he can become Chelsea Manning, the response was immediate: No.
So would the former Army private have a better shot at becoming a woman if he were transferred to a civilian prison, a move his lawyer has suggested he might attempt?
Maybe. But he should get ready for a fight.
Recently, federal courts in some states, including Virginia, Maryland and Massachusetts, have authorized hormone treatment for inmates at government expense, ruling that it's part of an inmate's right to adequate medical care guaranteed by the 8th Amendment.
But no prisoner has undergone state-sponsored gender reassignment surgery, according to Dr. Ron Shansky, the former Illinois Department of Corrections medical director. He consults nationally on prison health-care issues, particularly concerning transgender inmates. He evaluated his first transgender inmate in 1989.
"These kind of requests are so rare -- few compared to the thousands in the system -- so corrections employees don't have a lot of experience or training," he said.
"And the prison system in this country has a history of being old-fashioned, puritanical," he said.
A correctional staffer is more likely to think that a male inmate acting like a woman is doing that out of defiance or acting out. "Only lately, I think, has there been some understanding that medical science says that this treatment is, in some cases, as critical as giving an inmate his heart medication or dialysis."
Robert wants to be Michelle
The only inmate close to getting a state-covered sex change is Michelle Kosilek.
She was Robert Kosilek, a laborer who was convicted of murdering his wife in 1990 and given a life sentence without parole.
Kosilek began asking for hormone therapy in 1992, arguing that he felt debilitating depression and wanted to kill himself. "She couldn't look in the mirror," said his lawyer, Joseph Sulman. "She felt trapped in her own body. She was not a man, despite having the genitals of a man."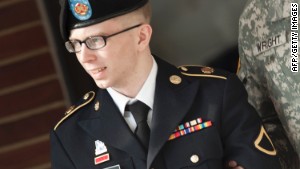 Can Manning get hormones in prison?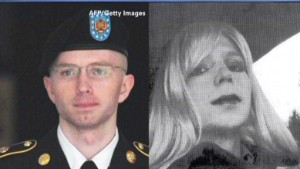 Friend: Manning didn't fit in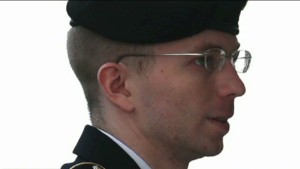 Manning attorneys seek Obama pardon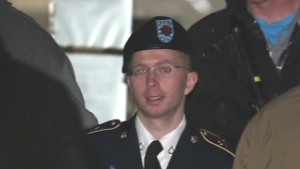 Bradley Manning sentenced to 35 years
Doctors diagnosed Kosilek with gender identity disorder, a condition listed in the American Psychiatric Association's Diagnostic and Statistical Manual of Mental Disorders, a book of classifications of mental disorders widely used by American mental health professionals. The newest edition, the DSM-5, now calls the condition gender dysphoria, but it's essentially the same symptoms: intense confusion and strain over one's gender.
5 things to know about gender identity
Kosilek was eventually given estrogen and other drugs, Sulman said, but when she asked for surgery, many Massachusetts officials fiercely opposed funding the operation, which the Boston Globe has reported could cost $50,000.
In 2008, Republican state Sen. Scott Brown filed legislation to ban the use of taxpayer money to pay for the surgery.
"We have many big challenges facing us as a nation, but nowhere among those issues would I include providing sex change surgery to convicted murderers," Brown said, according to the Boston Globe. "I look forward to common sense prevailing and the ruling being overturned."
More than 20 state lawmakers sent a letter to the state's prisons chief saying they did not support providing Kosilek a state-funded operation.
The legislation failed.
In September 2012, two decades after Kosilek first requested treatment, U.S. District Judge Mark Wolf ruled that the state must pay for the surgery, citing the 8th Amendment.
Wolf made history. While other judges across the country had ordered corrections departments to provide drugs and psychotherapy to gender-confused inmates, he was the first to order that the state pay for surgery.
The government is in the process of appealing the ruling, and Michelle Kosilek remains, anatomically, a man.
"Michelle understands that to get this far is a very big deal. It's precedent-setting," Sulman said. "To go from not being able to look in the mirror to feeling trapped in her own body to knowing that there is chance to fully transition, I think her mental state has improved."
Read more about the Kosilek case
Michael wants to be De'lonta
A Virginia inmate is close to getting a similar ruling. In 2004, inmate Michael Stokes, serving 73 years for bank robbery, was able to reach a settlement with the state's corrections department that allowed her to receive hormones behind bars.
Stokes was going by Ophelia De'lonta and, with permission from correctional officials, styling herself like a woman, wearing makeup and tweezing her eyebrows. According to a court document (PDF), she was seeing a prison therapist about her incessant urges to rid herself of the genitalia she was born with. She kept telling prison officials that she felt overwhelmed.
Eventually, De'lonta couldn't take it anymore. She bought disposable razor blades at the prison commissary and tried to cut her penis off.
After her hospitalization, she filed a federal lawsuit in 2011, claiming that the state failed to provide adequate medical care because it refused to give her a sex change operation.
In January, the 4th U.S. Circuit Court of Appeals found that De'lonta can argue that denying her the surgery violates the 8th Amendment's prohibition against cruel and unusual punishment.
As De'lonta's case makes its way through the courts, there could be more to come across the nation.
In 2012, the Federal Bureau of Prisons updated its health care policy to include transgender inmates.
Bureau spokesman Chris Burke said officials would not be giving interviews on the topic, but he forwarded its patient policy (PDF), which says an inmate has the right to an evaluation to determine whether treatment is necessary.
A unstudied population
Correctional professionals know little about how many inmates like De'lonta or Kosilek are inside U.S. prisons.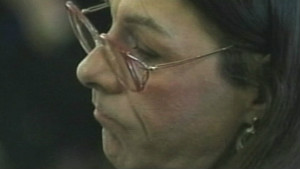 State to pay for inmate's sex change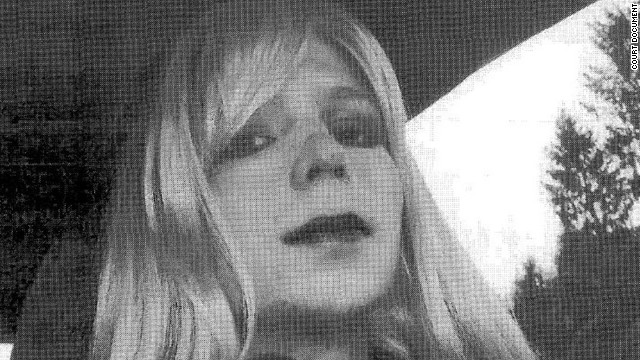 During Bradley Manning's court-martial, his defense team released a 2010 photo of him dressed as a woman. Manning, the soldier convicted of giving classified state documents to WikiLeaks, intends to begin hormone therapy for gender reassignment and live the rest of his life as a woman, he said in a statement read on NBC's "Today" show on August 22.
Manning was sentenced to 35 years in prison for leaking 750,000 pages of classified U.S. military and diplomatic documents, though he could have received up to 90 years. Here, Manning is escorted away from his Article 32 hearing on February 23, 2012, at Fort Meade, Maryland.
Manning was convicted in July on 20 of the 22 charges against him, including violations of the U.S. Espionage Act. Here, Manning is escorted from court on June 3, 2013, at Fort Meade.
In a statement read by his attorney at his sentencing, Manning said he acted "out of love for my country and a sense of duty." That statement was part of Manning's application for a pardon from President Barack Obama. Here, Manning is escorted out during the sentencing phase of his trial on August 20 at Fort Meade.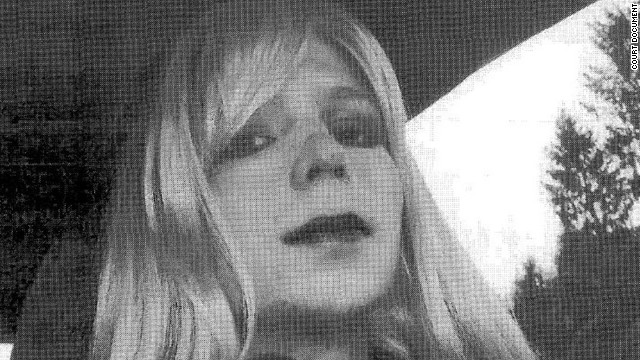 Photos: Intelligence leaker Bradley Manning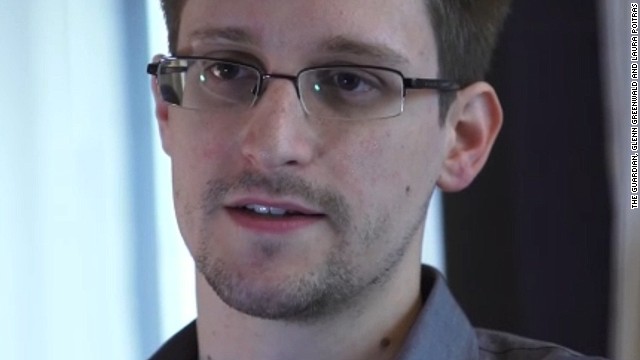 Former intelligence worker Edward Snowden revealed himself as the source of documents outlining a massive effort by the NSA to track cell phone calls and monitor the e-mail and Internet traffic of virtually all Americans. He says he just wanted the public to know what the government was doing. "Even if you're not doing anything wrong, you're being watched and recorded," he said. Snowden has been granted temporary asylum in Russia after initially fleeing to Hong Kong. He has been charged with three felony counts, including violations of the U.S. Espionage Act, over the leaks.
Military analyst Daniel Ellsberg leaked the 7,000-page Pentagon Papers in 1971. The top-secret documents revealed that senior American leaders, including three presidents, knew the Vietnam War was an unwinnable, tragic quagmire. Further, they showed that the government had lied to Congress and the public about the progress of the war. Ellsberg surrendered to authorities and was charged as a spy. During his trial, the court learned that President Richard Nixon's administration had embarked on a campaign to discredit Ellsberg, illegally wiretapping him and breaking into his psychiatrist's office. All charges against him were dropped. Since then he has lived a relatively quiet life as a respected author and lecturer.
Starting in 1932, the U.S. Public Health Service studied untreated syphilis in black men who thought they were getting free health care. The patients weren't told of their affliction or sufficiently treated. Peter Buxtun, who worked for the Public Health Service, relayed information about the Tuskegee syphilis experiment to a reporter in 1972, which halted the 40-year study. His testimony at congressional hearings led to an overhaul of the Health, Education and Welfare rules concerning work with human subjects. A class-action lawsuit was settled out-of-court for $10 million, with the U.S. government promising free medical care to survivors and their families. Here, participants talk with a study coordinator.
In 2005, retired deputy FBI director Mark Felt revealed himself to be the whistle-blower "Deep Throat" in the Watergate scandal. He anonymously assisted Washington Post reporters Carl Bernstein and Bob Woodward with many of their stories about the Nixon administration's cover-up after the June 1972 break-in at the Democratic National Committee headquarters. The stories sparked a congressional investigation that eventually led to President Nixon's resignation in 1974. The Post won a Pulitzer Prize for its coverage. Felt was convicted on unrelated conspiracy charges in 1980 and eventually pardoned by President Ronald Reagan before slipping into obscurity for the next quarter-century. He died in 2008 at age 95.
Mordechai Vanunu, who worked as a technician at Israel's nuclear research facility, leaked information to a British newspaper and led nuclear arms analysts to conclude that Israel possessed a stockpile of nuclear weapons. Israel has neither confirmed nor denied its weapons program. An Israeli court convicted Vanunu in 1986 after Israeli intelligence agents captured him in Italy. He was sentenced to 18 years in prison. Since his release in 2004, he has been arrested on a number of occasions for violating terms of his parole.
President Ronald Reagan addresses the media in 1987, months after the disclosure of the Iran-Contra affair. A secret operation carried out by an American military officer used proceeds from weapons sales to Iran to fund the anti-communist Contras in Nicaragua and attempted to secure the release of U.S. hostages held by Iran-backed Hezbollah in Lebanon. Mehdi Hashemi, an officer of Iran's Islamic Revolutionary Guards Corps, leaked evidence of the deal to a Lebanese newspaper in 1986. Reagan's closest aides maintain he did not fully know, and only reluctantly came to accept, the circumstances of the operation.
Tobacco industry executive Jeffrey Wigand issued a memo to his company in 1992 about his concerns regarding tobacco additives. He was fired in March 1993 and subsequently contacted by "60 Minutes" and persuaded to tell his story on CBS. He claimed that Brown & Williamson knowingly used additives that were carcinogenic and addictive and spent millions covering it up. He also testified in a landmark case in Mississippi that resulted in a $246 billion settlement from the tobacco industry. Wigand has received public recognition for his actions and continues to crusade against Big Tobacco. He was portrayed by Russell Crowe in the 1999 film "The Insider."
For 10 years, Frederic Whitehurst complained mostly in vain about practices at the FBI's world-renowned crime lab, where he worked. His efforts eventually led to a 1997 investigation that found lab agents produced inaccurate and scientifically flawed testimony in major cases, including the Oklahoma City and World Trade Center bombings. The Justice Department recommended major reforms but also criticized Whitehurst for "overstated and incendiary" allegations. He also faced disciplinary action for refusing to cooperate with an investigation into how some of his allegations were leaked to a magazine. After a yearlong paid suspension he left the bureau in 1998 with a settlement worth more than $1.16 million.
FBI whistle-blower Coleen Rowley accused the bureau of hindering efforts to investigate a suspected terrorist that could have disrupted plans for the September 11, 2001, terror attacks. In 2002 she fired off a 13-page letter to FBI Director Robert Mueller and flew to Washington to hand-deliver copies to two members of the Senate Intelligence Committee and meet with committee staffers. The letter accused the bureau of deliberately undermining requests to look into Zacarias Moussaoui, the only person convicted in the United States of playing a role in the attacks. She testified in front of Congress and the 9/11 Commission about the FBI's mishandling of information. Rowley was selected as one of Time magazine's People of the Year in 2002, along with whistle-blowers Sherron Watkins of Enron and Cynthia Cooper of WorldCom.
Sherron Watkins, a former vice president at Enron, sent an anonymous letter to founder Kenneth Lay in 2001 warning him the company had accounting irregularities. The memo eventually reached the public and she later testified before Congress about her concerns and the company's wrongdoings. More than 4,000 Enron employees lost their jobs, and many also lost their life savings, when the energy giant declared bankruptcy in 2001. Investors lost billions of dollars. An investigation in 2002 found that Enron executives reaped millions of dollars from off-the-books partnerships and violated basic rules of accounting and ethics. Many were sentenced to prison for their roles in the Enron scandal.
Cynthia Cooper and her team of auditors uncovered massive fraud at WorldCom in 2002. They found that the long-distance telephone provider had used $3.8 billion in questionable accounting entries to inflate earnings over the past five quarters. By the end of 2003, the total fraud was estimated to be $11 billion. The company filed for bankruptcy protection and five executives ended up in prison. Cooper started her own consulting firm and told her story in the book "Extraordinary Circumstances: The Journey of a Corporate Whistleblower."
In 2003, federal air marshal Robert MacLean anonymously tipped off an MSNBC reporter that because of budget concerns, the TSA was temporarily suspending missions that would require marshals to stay in hotels just days after they were briefed about a new "potential plot" to hijack U.S. airliners. The news caused an immediate uproar on Capitol Hill and the TSA retreated, withdrawing the scheduling cuts before they went into effect. MacLean was later investigated and fired for the unauthorized disclosure of "sensitive security information."
Joe Darby is the whistle-blower behind the Abu Ghraib prison abuse scandal in Iraq. He says he asked Army Reserve Spc. Charles Graner Jr. for photos from their travels so he could share them with family. Instead, he was given photos of prisoner abuse. Darby eventually alerted the U.S. military command, triggering an investigation and global outrage when the scandal came to light in 2004. Graner was sentenced to 10 years in prison for his part in the abuse. He was released in 2011 after serving 6½ years of his sentence. The military and members of Darby's own family ostracized him, calling him a traitor. Eventually he and his wife had to enter protective custody.
The New York Times reported in 2005 that in the months after the September 11, 2001, attacks, President George W. Bush authorized the U.S. National Security Agency to eavesdrop without a court warrant on people in the United States, including American citizens, suspected of communicating with al Qaeda members overseas. The Bush administration staunchly defended the controversial surveillance program. Russ Tice, an NSA insider, came forward as one of the anonymous sources used by the Times. He said he was concerned about alleged abuses and a lack of oversight. Here, President Bush participates in a conversation about the Patriot Act in Buffalo, New York, in April 2004.
Army Pfc. Bradley Manning was convicted July 30 of stealing and disseminating 750,000 pages of classified documents and videos to WikiLeaks, and the counts against him included violations of the Espionage Act. He was found guilty of 20 of the 22 charges but acquitted of the most serious charge -- aiding the enemy. Manning is set to speak in his defense when he takes the stand during the sentencing phase of his court-martial on Wednesday, August 14. He could face up to 90 years in prison if the judge imposes the maximum sentence.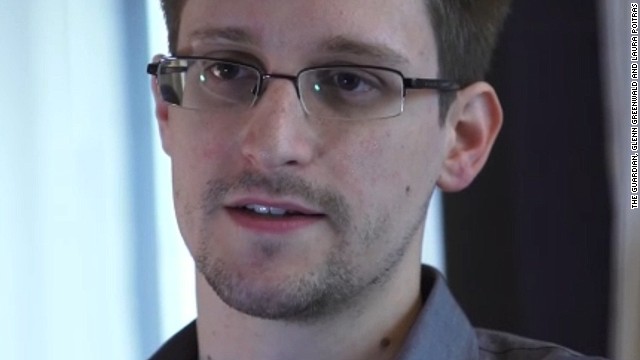 Notable leakers and whistle-blowers
That could be a big problem, some experts say, because transgender people are more likely to wind up in the criminal justice system than others in the general population, and they are at higher risk for security problems behind bars.
The National Gay and Lesbian Task Force and the National Center for Transgender Equality published a 2011 report based on a survey of 6,450 people who identified as transgender or gender-nonconforming. Sixteen percent said that they had been compelled to make a living illegally, such as prostitution or selling drugs, due to discrimination that led to bad work environments, loss of a job, poverty and other tough situations.
Once in jail or prison, those people reported that they had been physically or sexually assaulted because of their gender issue.
A 2007 University of California, Irvine study found that people who identify as transgender are 13 times more likely to be sexually assaulted in prison.
There were 1.6 million inmates in state and federal prisons in 2011, according to the Bureau of Justice Statistics. Yet only a few studies appear to have been done on identifying prisoners who are transgender.
A 2009 study of California's men's prisons identified more than 330 transgender inmates -- people born as men but identifying as women -- out of a population of approximately 160,000.
More than 80% of the inmates said they live as women before being prisoners, and nearly half had lived on the streets.
These figures are partly why, in 2011, authorities in the Chicago area began housing transgender detainees based on the gender they identify with rather than the one they were born with, according to The New York Times.
Transgender detainees at the Cook County Jail are allowed to meet with a panel of doctors and therapists to determine where they should be housed, and correctional employees are instructed to let transgender inmates wear clothing or use hygiene products that they feel suit their gender.
Corrections employees are also trained in how to interact with transgender people.
A similar program was implemented in Denver last year.
When an arrested person is booked, they are evaluated to determine where they should be placed: a female or male housing unit, taking into consideration which gender the person lives as.
"It seemed like a no-brainer to us to have this both from a security standpoint and to make the people who come through the justice system feel like they are being treated equally," Denver Undersheriff Gary Wilson said.
"And it's saved us a lot of money," he explained. "Before this, we had to have 23-hour lockdowns to protect someone vulnerable. This made more sense, and with training, it was fairly simple to get off the ground."
California law lets transgender students pick bathrooms
Former Navy SEAL comes out as transgender
Transgender first-grader wins right to use girls' restroom
Transgender MMA fighter goes public
Miss Universe ends ban on transgender contestants