STORY HIGHLIGHTS
Property prices in London have risen 6.3% since July 2012, according to the Land Registry
Government programs are assisting market, but raising concerns of bubble
The increased housing market activity comes as the UK begins to show economic recovery
DIY giant Kingfisher is looking beyond core Europe for its growth opportunities
(CNN) -- As Europe inches toward its recovery from crisis, the boss of one of the region's biggest home retailers says there are "more positive" signs in the UK market but he expects growth to come from further afield.
Ian Cheshire, chief executive officer of Kingfisher, told CNN he had witnessed "three different dynamics across Europe." Through the crisis, there had been a slowdown in the UK, volatility in countries such as Poland and growth in some countries, such as France.
In the emerging markets, such as Russia, "most people are still [in the] very early days of home ownership ...they really have a long way to go," he said. Longer term, there are "great opportunities" in such markets, he added.
In the UK, government attempts to boost the economy are now showing results, according to Cheshire. "It is still early days in the UK, but the market has changed ... because of the funding of lending scheme the government put in, the banks are back in the mortgage market."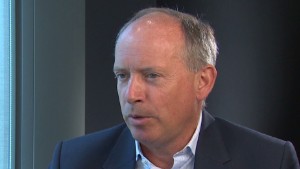 DIY giant sees growth
Read more: Royal Delft: The Netherland's true blue pottery makers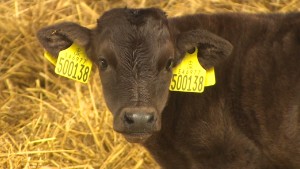 Breeding world's most expensive beef
The UK government has worked to offset the region's financial crisis by loosening the criteria for those looking to get a foot on the housing ladder. Its Help to Buy program allows borrowers to purchase a home with a 5% deposit, while the Bank of England has introduced a Funding for Lending scheme designed to promote lending by banks and building societies.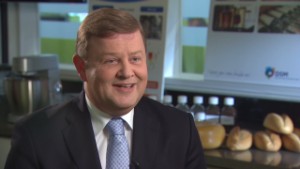 Former mining company masters reinvention
The UK economy is recovering better than its European partners, posting 0.6% growth in the second quarter of the year. While still low, it is double the growth for the first three months. British Land Registry figures show property prices in London have risen 6.3% since July 2012. By comparison, prices in the South East of England have risen 1.5%.
However, while the government schemes are helping buoy a fragile economy, they are also raising concerns of another housing bubble, particularly in London.
Campbell Robb, chief executive of Shelter, said the government's policies of pumping money into the mortgage market without increasing the supply of new homes was making it harder for first-time buyers.
Read more: Film studio in funding gap crisis
Robb said the Help to Buy program, combined with a housing shortage, risked "creating a disastrous house price bubble propped up by government guarantees." When the guarantees end, he added, "borrowers could find themselves trapped as mortgage prisoners unable to get an unassisted loan."
The warnings come as the eurozone continues to struggle with its financial problems, after nearly five years of crisis which have triggered sovereign bailouts and collapsed governments.
Read more: DSM: Europe needs innovation
According to Cheshire, the region needs to work out "what the future of Europe is." Is it "a real eurozone inside, and about ten countries outside the euro who want to be part of Europe...how do we find the right balance?" Further, he added, "that also includes what powers should be held in Brussels, which held locally."
In the meantime Cheshire is looking beyond its home market for the company's growth. He told CNN countries such as Poland, Russia and Turkey showed potential, while Romania shows "tremendous opportunity for home improvement."
Read more: Pinewood targets expansion