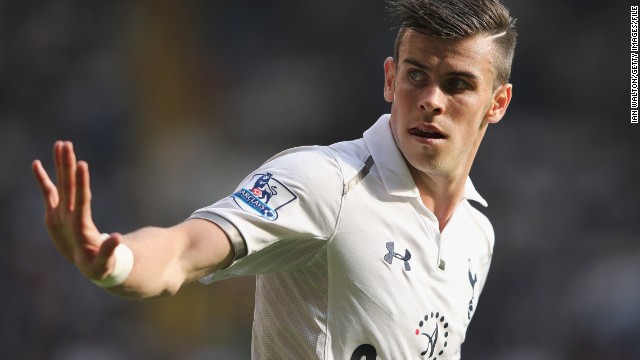 Gareth Bale joined Real Madrid following his transfer from Tottenham. As this gallery shows, Real is not averse to splashing the cash.
In arguably his boldest transfer move, Real Madrid president Florentino Perez broke the world transfer record to sign Luis Figo from archrivals Barcelona in 2000. The capture of Figo ushered in the era of the "Galacticos" and was symptomatic of the high spending which has characterized both of Perez's terms as Real president.
The fee Real paid for French world and European champion Zinedine Zidane in July 2001 eclipsed the one forked out for Figo one year earlier. Following his transfer from Juventus, Zidane went on to score what is widely regarded as one of the finest goals in history as Real beat Bayer Leverkusen in the 2002 Champions League.
Prolific Brazil striker Ronaldo was brought in from Inter Milan. He went on to score 83 goals in 127 games for Real.
Football star and fashion icon David Beckham swapped Manchester United for Real in 2003. After four years in the Spanish capital, Beckham headed to the United States, joining the Los Angeles Galaxy. BARCELONA, SPAIN - DECEMBER 6: David Beckham of Real Madrid gets set for a throw in as he is closely watched by the media during the Spanish Primera Liga match between Barcelona and Real Madrid at the Nou Camp Stadium on December 6, 2003 in Barcelona, Spain.
Beckham's compatriot Michael Owen followed him to Madrid in 2004. Owen was signed from Liverpool but headed back to England just one year later to sign for Newcastle United.
The transfer record was shattered once again in 2009 when Real snared Brazilian playmaker Kaka from AC Milan.
Just three weeks later, Real once again set a new benchmark for a football transfer fee. Cristiano Ronaldo joined Real from Manchester United on June 26, 2009 for a reported fee of $120 million. Ronaldo has been the poster boy of Perez's second spell as president.
France striker Karim Benzema was a big-money recruit from Lyon and was signed in the same transfer window as Kaka and Ronaldo.
German playmaker Mesut Ozil joined Real from Werder Bremen in 2010. However, Bale's arrival signaled the end of Ozil's time at the Bernabeu and he joined Spurs' rivals Arsenal on transfer deadline day.
Real negotiated with Tottenham in 2012, eventually convincing the London to part with Croatia midfielder Luka Modric for $50 million.
Tottenham chairman Daniel Levy had held off Real's advances for Modric until late in the summer 2012 transfer window, and he again made the Spanish side wait for Bale while he strengthened his squad with several big-money buys.
Perez's 11 'Galacticos'
Luis Figo
Zinedine Zidane
Ronaldo
David Beckham
Michael Owen
Kaka
Cristiano Ronaldo
Karim Benzema
Mesut Ozil
Luka Modric
Frustrating Florentino
STORY HIGHLIGHTS
Gareth Bale joins Spanish club Real Madrid from Spurs
Some reports say it's a world record deal for the Welsh international
Real continue policy of buying "Galacticos"
Real have spent about $764m on 11 "Galacticos"
(CNN) -- Real Madrid doesn't do austerity.
While recession-hit Spain continues to wrestle with the financial crisis, Real has spent big again by making Gareth Bale one of the most expensive football players -- if not the most expensive -- in history. The clubs didn't reveal the official fee Sunday when his switch was confirmed.
Europe's most illustrious club has previous experience in this regard and since the turn of the century, Real has broken the world transfer record on at least four occasions, with two-time president Florentino Perez eager to recruit what he refers to as "Galactico" star names.
But even Perez, the man for whom money is no object, momentarily winced at the fee commanded by Tottenham Hotspur for Bale earlier in August.
"€100 million seems a lot to me," Perez told ESPN Deportes.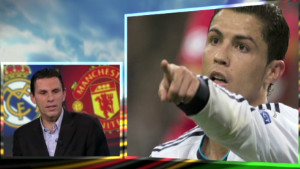 Does Ronaldo carry Real Madrid?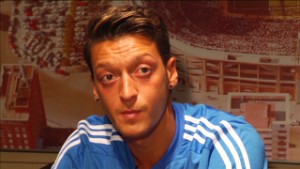 Ozil: Real Madrid needs Ronaldo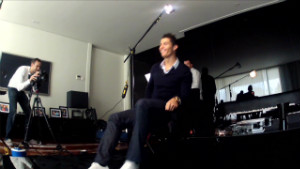 Ronaldo's best ever goal?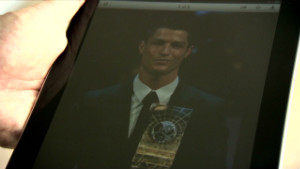 A different side of Cristiano Ronaldo
Eventually, he refused to blink and in a country where unemployment is at 26.3%, the nine-time European champion has once again raised the bar in the transfer market.
"Bale's a very good player," Barcelona coach Gerardo Martino told reporters a week ago when asked about Real's pursuit of the Welsh winger. "But the numbers are a lack of respect to the world in general."
At a time when most of Spain doesn't have two euros to rub together, you'd have thought Real's level of spending might also rile Madridistas -- but not a bit of it.
The view among many Real fans is that the club is a private enterprise and can do what it likes with the money that it has.
Their disdain is for Spain's political and financial establishment, rather than Perez and Real.
"What is truly immoral is how our leaders and banks steal from us, although if I think about it I'm not sure why I am surprised. They are just a reflection of the society in this country," 34-year-old warehouseman Enrique Gil told CNN.
"I consider it entertainment, something far removed from my day to day. I've never been interested in the financial aspects of football and it hasn't impacted on my support for Madrid," added Ignacio Servan, a psychologist and long-term season ticket holder at Real's Bernabeu stadium.
"Nothing must change your hobbies," added 36-year-old journalist Pablo Garcia Reales, who is back working having been unemployed for four months.
Read: Does football's transfer fee need fixing?
Servan and Reales are not alone in their views.
Fellow Real fan Antonio Velasco, who regularly attends the team's home matches, detaches the frivolity of football from the financial hardships faced by most Spaniards.
"It's important to contextualize and not mix both," explains 32-year-old marketing manager Velasco.
"As high as the fee may seem, I'm sure that the decision makers in Real Madrid would not spend this sum of money without being sure of a return on the investment."
However, Velasco was keen to explain how the Spanish people have had to adjust to living in unsettling times.
"It's hard to not be affected by things; one cannot help but be moved by families being removed from their homes by force, family and friends being laid-off, social cutbacks and an uncertain economic future," he added.
"The doubt is not good for the general state of mind but we've learned and are learning to cope with uncertainty."
Not every fan finds it so easy to turn a blind eye to football's excesses.
Spanish professional football has combined debts of $5.4 billion, while according to Spanish economist Jose Maria Gay de Liebana, Real's debts are approaching $800 million.
"As a Spanish citizen I think it is absolutely immoral," said marketing manager Javier Santos Martinez.
"I don't believe a football club can stop paying millions but a small family company must pay or they will have to close the business. If you take a look you'll be able to find every Spanish team owes a huge quantity."
Another Real supporter, Miguel Angel Lopez, who is currently unemployed, goes to Madrid's matches when he can.
Although unsettled by the huge sums of money involved in the transfer, Lopez understands that, ultimately, Real is free to operate as it pleases.
"It's a hell of a lot of money and it makes me uncomfortable that a sports person can generate this type of transfer fee," said Lopez.
"But with the club being a private company they can offer what they want, with a view to recouping the fee over time and turning a profit with the money generated by Bale."
Read: Death of Serie A exaggerated
Telecommunications worker Patrica Manzanares Lopez, 31, who has been forced to rent two hours from Madrid due to the economic crisis, added: "Florentino is a businessman and knows he will win twice with advertising, because Bale is a good player."
Jose Coria Fernandez is a worker on the Madrid underground who has not had a pay rise in six years. He thinks the money spent on the Bale deal is symptomatic of widespread financial irresponsibility in Spanish football.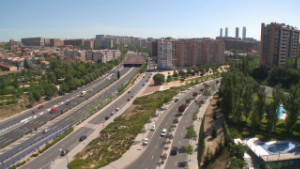 Tough sell for Spain's real estate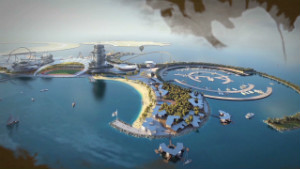 Real Madrid's football fantasy island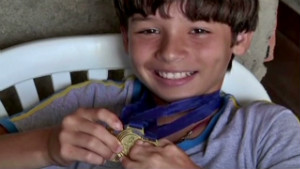 Footless footballer to meet Messi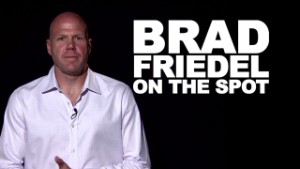 Friedel: 'Bale can be world's best'
"There are degrees of immorality about this fee and the money being generated by the bigger teams in the modern game," said Fernandez.
"Most clubs in Spain live financially beyond their means and as long as the football governing bodies turn a blind eye, and they get special treatment from the Spanish revenue system, this won't change.
"The banks seem to be happy to lend the major clubs these sums of money and they are treated in a way other companies aren't."
Bale's arrival is the latest example of Real and archrival Barcelona importing expensive, top-level players, while other less wealthy La Liga clubs try and keep pace.
Many of these smaller clubs are seeing the best Spanish players depart for foreign leagues.
The situation within Spanish football has become so dire that Juan Ramon Canadas, an armchair Real fan who attends games sporadically, finds himself drawn to city rival Atletico Madrid.
"I watch less and less Spanish football as the league is a competition between just two teams," reasoned Canadas.
"I tend to watch more Champions League football. I've started to become fond of teams such as Atletico Madrid who do well with inferior financial resources."
He considers the enormous Bale fee to be "an embarrassment and a shame."
"It does nothing to promote true sporting values and does nothing to add to community spirit, it's pure business," he argued.
"If they pay this fee it's because they know that it will be profitable via TV rights, image rights, etc.
"It turns me off Real Madrid."
Real hope the signing of Bale will help the team win a record 10th European Cup, the fabled, sought-after "Decima."
If the Welshman scores the winning goal in the final of this season's Champions League, would Canadas be able to put aside his price tag and celebrate?
"Inevitably I'll celebrate it," he conceded. "Once the money has been paid, one has to take advantage of the situation."