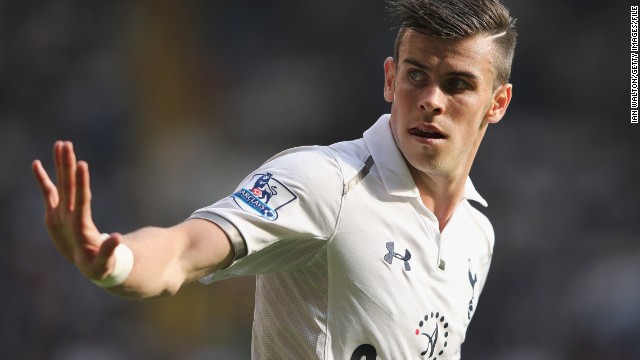 Gareth Bale joined Real Madrid following his transfer from Tottenham. As this gallery shows, Real is not averse to splashing the cash.
In arguably his boldest transfer move, Real Madrid president Florentino Perez broke the world transfer record to sign Luis Figo from archrivals Barcelona in 2000. The capture of Figo ushered in the era of the "Galacticos" and was symptomatic of the high spending which has characterized both of Perez's terms as Real president.
The fee Real paid for French world and European champion Zinedine Zidane in July 2001 eclipsed the one forked out for Figo one year earlier. Following his transfer from Juventus, Zidane went on to score what is widely regarded as one of the finest goals in history as Real beat Bayer Leverkusen in the 2002 Champions League.
Prolific Brazil striker Ronaldo was brought in from Inter Milan. He went on to score 83 goals in 127 games for Real.
Football star and fashion icon David Beckham swapped Manchester United for Real in 2003. After four years in the Spanish capital, Beckham headed to the United States, joining the Los Angeles Galaxy. BARCELONA, SPAIN - DECEMBER 6: David Beckham of Real Madrid gets set for a throw in as he is closely watched by the media during the Spanish Primera Liga match between Barcelona and Real Madrid at the Nou Camp Stadium on December 6, 2003 in Barcelona, Spain.
Beckham's compatriot Michael Owen followed him to Madrid in 2004. Owen was signed from Liverpool but headed back to England just one year later to sign for Newcastle United.
The transfer record was shattered once again in 2009 when Real snared Brazilian playmaker Kaka from AC Milan.
Just three weeks later, Real once again set a new benchmark for a football transfer fee. Cristiano Ronaldo joined Real from Manchester United on June 26, 2009 for a reported fee of $120 million. Ronaldo has been the poster boy of Perez's second spell as president.
France striker Karim Benzema was a big-money recruit from Lyon and was signed in the same transfer window as Kaka and Ronaldo.
German playmaker Mesut Ozil joined Real from Werder Bremen in 2010. However, Bale's arrival signaled the end of Ozil's time at the Bernabeu and he joined Spurs' rivals Arsenal on transfer deadline day.
Real negotiated with Tottenham in 2012, eventually convincing the London to part with Croatia midfielder Luka Modric for $50 million.
Tottenham chairman Daniel Levy had held off Real's advances for Modric until late in the summer 2012 transfer window, and he again made the Spanish side wait for Bale while he strengthened his squad with several big-money buys.
Perez's 11 'Galacticos'
Luis Figo
Zinedine Zidane
Ronaldo
David Beckham
Michael Owen
Kaka
Cristiano Ronaldo
Karim Benzema
Mesut Ozil
Luka Modric
Frustrating Florentino
STORY HIGHLIGHTS
Gareth Bale has signed for Spanish club Real Madrid
Bale leaves from English Premier League Tottenham Hotspur
Bale will be unveiled Monday afternoon at Real Madrid's stadium
The fee wasn't disclosed but some British outlets say it's a world record
(CNN) -- Spanish football club Real Madrid completed the signing of Gareth Bale from English Premier League side Tottenham Hotspur Sunday, to end weeks of speculation over one of the off-season's most anticipated transfer deals.
Bale joins the La Liga giants for six seasons, Real said on its website, and he will be unveiled at Real's Bernabeu Stadium Monday at 1 p.m. local time.
Neither club has disclosed the value of the deal but British media outlets Sky Sports and the BBC reported it was a world-record move worth $132 million that was greater than the $124 million fee Real Madrid produced to lure Cristiano Ronaldo away from Manchester United in 2009.
Read: Bale destined for greatness?
According to a pair of Spanish newspapers, though, Bale's switch wasn't a world record. El Pais put the transfer value at about $120 million on Sunday, just as AS did earlier in the weekend.
Whatever the amount, Bale was thrilled while thanking Spurs for some "special times."
"I am not sure there is ever a good time to leave a club where I felt settled and was playing the best football of my career to date," Bale told Tottenham's website. "I know many players talk of their desire to join the club of their boyhood dreams, but I can honestly say, this is my dream come true."
Tottenham chairman Daniel Levy said the club had no intention of selling Bale but the "attention" from Real Madrid and the player's own wishes ultimately took precedence.
Likely in anticipation of Bale's departure -- and the money on the way -- Tottenham had signed seven players this summer.
"Such has been the attention from Real Madrid and so great is Gareth's desire to join them, that we have taken the view that the player will not be sufficiently committed to our campaign in the current season," Levy told Tottenham's website.
"We have, therefore, with great reluctance, agreed to this sale and do so in the knowledge that we have an exceptionally strong squad to which we have added no fewer than seven top internationals.
"More importantly, we have an immense team spirit and a dressing room that is hungry for success."
The 24-year-old Welsh international has twice been named the Footballer of the Year in England for his outstanding performances for Tottenham, most recently in the 2012-13 season where he scored 26 goals in 44 appearances.
But this was not enough to lift the London club into the European Champions League after they finished fifth in the EPL. Speculation about Bale's future reached fever pitch during over the transfer window that followed.
Bale, an attacking player who is normally deployed in a wide position, joined Tottenham from his first club Southampton in 2007.
He has made 41 appearances for his country since his debut in 2006, scoring 11 goals.
"I am well aware that I would not be at the level I am today were it not for firstly Southampton and then Spurs standing by me during some of the tougher times and affording me the environment and support they have," Bale said.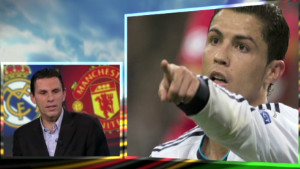 Does Ronaldo carry Real Madrid?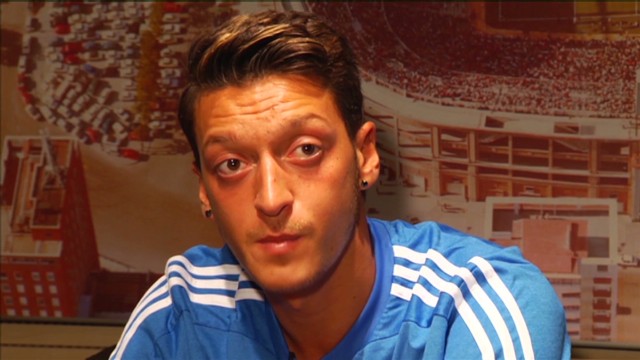 Ozil: Real Madrid needs Ronaldo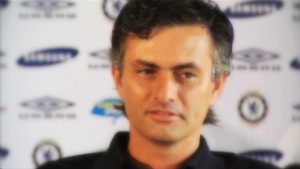 José Mourinho's press conference antics
"Tottenham will always be in my heart and I'm sure that this season will be a successful one for them. I am now looking forward to the next exciting chapter in my life, playing football for Real Madrid."
If the British reports about Bale's fee are correct, it would mark the latest occasion that Real have broken the world transfer record, dating back to the signing of Portugal's Luis Figo from arch rivals Barcelona in 2000.
The record was again broken when French World Cup star Zinedine Zidane signed from Serie A Juventus in 2001.
The $82.58 million fee remained the record until Los Blancos broke it twice in 2009, first acquiring Brazil's Kaka from Milan and then Ronaldo, who remains a key figure at the Bernabeu.
New manager Carlo Ancelotti will be hoping the attacking combination of Bale and Ronaldo will herald a new era of domination for a club who have won the European Champions League, formerly European Cup, a record nine times, but not since 2002.
Real, then managed by Jose Mourinho, had to play second fiddle in La Liga last season to Barcelona and were beaten in the semifinals of the Champions League by Borussia Dortmund.
Bale didn't play in Tottenham's 1-0 defeat at Arsenal on Sunday.