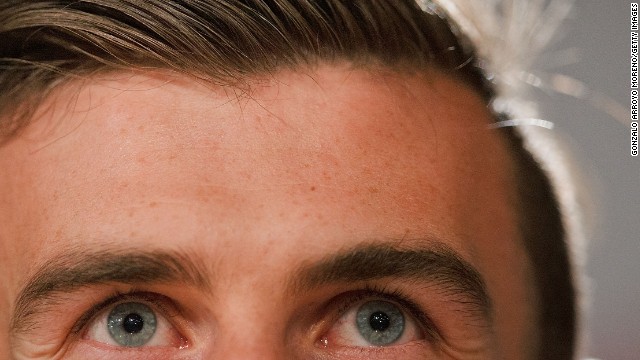 Gareth Bale's move to Real Madrid will provide as many challenges off the pitch as on it. for the Welshman. So what should the world's most expensive footballer do when he has a spare moment in the Spanish capital?
Guernica is Spain's most iconic painting, created by Pablo Picasso and housed at the Centro de Arte Reina Sofia. It's his depiction of the 1937 bombing of the Basque town by Hitler's Legion Condor.
Spain's premier gallery, the Prado is home to some 7,000 art works - although only 1,500 are currently on show. The works of Velazquez and Goya take center stage.
Arguably Madrid's stand-out building, the Palacio Real, it is the largest royal palace in western Europe. Open to the public, it houses famous art works, fine furnishings and classic tapestries.
Madrid's main square is a showpiece of architecture and history. It's been home to public executions, bullfighting, crowning ceremonies and fiestas. Nowadays it's just a good spot to people watch.
Parque del Buen Retiro is the ideal place to escape the hustle and bustle of Madrid life. First laid out in the 17th Century, it is renowned for its buildings and greenery, as well as a rare statue of the devil.
Tapas remains a lifeblood of Spanish life even more so in a struggling economy where it remains the cheap way of eating out. So delve into the delights of the various eateries of the city.
For finer food, try out Botin, which according to the Guinness Book of World Records is the world's oldest restaurant, dating back to 1725. Goya used to work here before becoming a painter.
A flamenco show is an absolute must whether for Bale or any other visitor to Madrid for that matter. Revel in the majesty of one of the finer forms of dancing that actually originates from Andulucia.
Bullfighting, it must be said, is an acquired taste but, regardless of the rights and wrongs of the discipline, it remains a popular part of everyday Spanish life, particularly in Madrid.
It's fair to say the Bernabeu Stadium is a venue that Gareth Bale will most likely get used to but the imposing structure remains one of the more iconic monuments in the Welshman's new home town.
Will Madrid prove real deal for Bale?
Picasso's iconic painting
Spanish masters
Spanish royalty
People watching
Green spaces
Spanish nibbles
Main course
Fancy footwork
Bull ring
Home comforts
STORY HIGHLIGHTS
Gareth Bale faces pressure to live up to $134 million price tag at Real Madrid
Language barrier has often hindered British footballers abroad
Bale advised to immerse himself in Spanish culture
But Welshman can expect life in a goldfish bowl at Real
(CNN) -- It might be better to travel than arrive, but in the case of British footballers succeeding abroad the journey has all too often been painful -- and all too frequently they have returned home after barely arriving.
Quite what Gareth Bale's $134 million journey to Real Madrid brings is open to conjecture, but with his painfully protracted transfer now concluded, the hard part really begins.
The spotlight on a British footballer on a global stage has never been greater, with the 24-year-old having eclipsed Cristiano Ronaldo as the world's most expensive player of all time.
But there are no guarantees that Bale will live up to the price tag nor shine in La Liga. After all, many of the great and good of British football have faltered away from home.
"Why are there over the last 40 years only about five English players who have done well abroad?" said Dutch great Johan Cruyff, who both played for and coached Real's rivals Barcelona. "There's something going on there, something strange."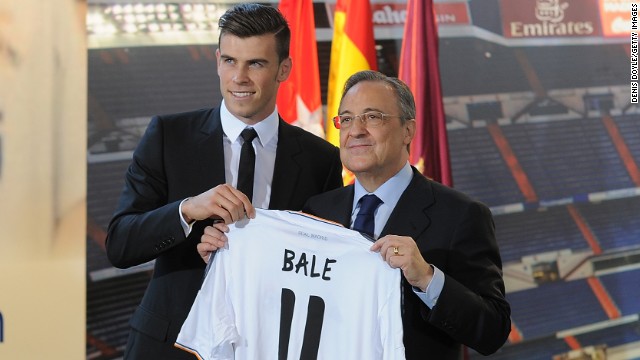 Gareth Bale and Real Madrid President Florentino Perez pose for photographers at the Bernabeu Stadium on Monday.
Gareth Bale received a rapturous reception from thousands of Read Madrid fans at the Bernabeu on Monday.
Gareth Bale shows the love for his new club with his recently trademarked heart hand sign.
A young fan paws the window of the Real Madrid shop showcasing Gareth Bale's new shirt.
Members of Gareth Bale's family join the Welsh winger following his signing for Real Madrid. Girlfriend Emma Rhys Jones is standing alongside (third left) the playmaker clutching his daughter Alba Violet Jones.
Florentino Perez (right) said Bale will "make the legend of the club greater and stronger" before adding: "This is your stadium, your shirt, your badge and your fans. From today this is your home."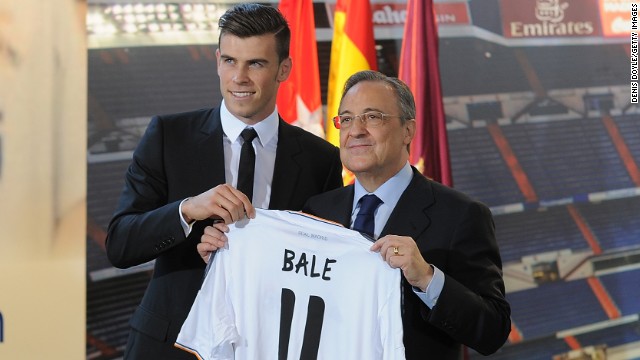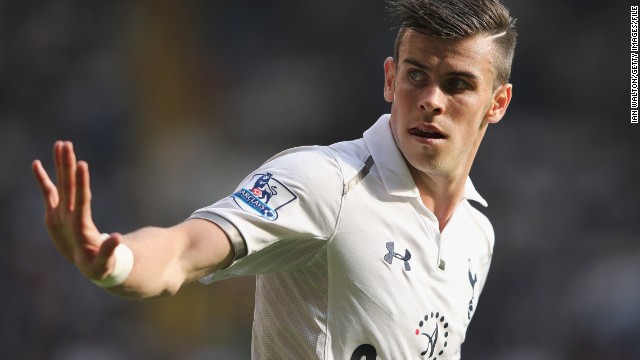 Gareth Bale joined Real Madrid following his transfer from Tottenham. As this gallery shows, Real is not averse to splashing the cash.
In arguably his boldest transfer move, Real Madrid president Florentino Perez broke the world transfer record to sign Luis Figo from archrivals Barcelona in 2000. The capture of Figo ushered in the era of the "Galacticos" and was symptomatic of the high spending which has characterized both of Perez's terms as Real president.
The fee Real paid for French world and European champion Zinedine Zidane in July 2001 eclipsed the one forked out for Figo one year earlier. Following his transfer from Juventus, Zidane went on to score what is widely regarded as one of the finest goals in history as Real beat Bayer Leverkusen in the 2002 Champions League.
Prolific Brazil striker Ronaldo was brought in from Inter Milan. He went on to score 83 goals in 127 games for Real.
Football star and fashion icon David Beckham swapped Manchester United for Real in 2003. After four years in the Spanish capital, Beckham headed to the United States, joining the Los Angeles Galaxy. BARCELONA, SPAIN - DECEMBER 6: David Beckham of Real Madrid gets set for a throw in as he is closely watched by the media during the Spanish Primera Liga match between Barcelona and Real Madrid at the Nou Camp Stadium on December 6, 2003 in Barcelona, Spain.
Beckham's compatriot Michael Owen followed him to Madrid in 2004. Owen was signed from Liverpool but headed back to England just one year later to sign for Newcastle United.
The transfer record was shattered once again in 2009 when Real snared Brazilian playmaker Kaka from AC Milan.
Just three weeks later, Real once again set a new benchmark for a football transfer fee. Cristiano Ronaldo joined Real from Manchester United on June 26, 2009 for a reported fee of $120 million. Ronaldo has been the poster boy of Perez's second spell as president.
France striker Karim Benzema was a big-money recruit from Lyon and was signed in the same transfer window as Kaka and Ronaldo.
German playmaker Mesut Ozil joined Real from Werder Bremen in 2010. However, Bale's arrival signaled the end of Ozil's time at the Bernabeu and he joined Spurs' rivals Arsenal on transfer deadline day.
Real negotiated with Tottenham in 2012, eventually convincing the London to part with Croatia midfielder Luka Modric for $50 million.
Tottenham chairman Daniel Levy had held off Real's advances for Modric until late in the summer 2012 transfer window, and he again made the Spanish side wait for Bale while he strengthened his squad with several big-money buys.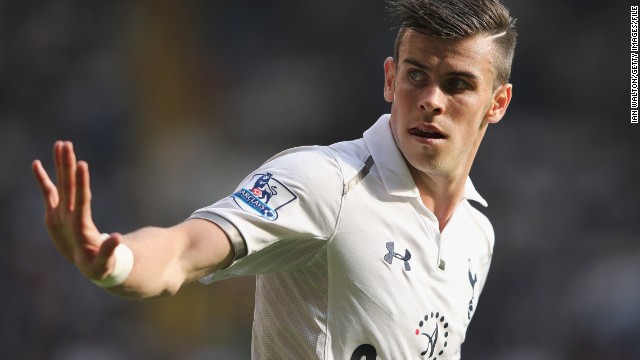 Florentino's 11 galacticos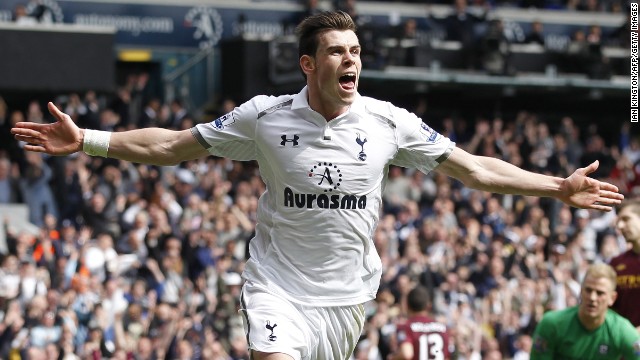 The transfer window means football is rarely off the newspaper back pages in the off season. Much ink has been already been devoted to the question of whether Spurs' Welsh international Gareth Bale will join Real Madrid.
Despite their interest in Bale, Real have already flexed their muscles in the transfer window by signing young Spanish stars Isco (pictured playing for Malaga last season) for $40m and Asier Illarramendi from Real Sociedad for $51m.
Wayne Rooney's future as a Manchester United player continues to be in doubt after Chelsea declared an interest in signing the England forward.
Meanwhile United have made several unsuccessful bids to sign Barcelona midfielder Cesc Fabregas, who before rejoining the Catalan club had played for Arsenal.
United's rivals Manchester City have been active in the transfer market signing Fernandinho for $45m, Stevan Jovetic ($33.5m), Alvaro Negredo ($25m) and Jesus Navas ($23m).
Liverpool are facing a fight to keep hold of striker Luis Suarez. The Uruguayan forward has openly talked of wanting to join Real Madrid, while Arsenal have made a number of bids for Suarez.
Another Uruguayan international Edinson Cavani has changed clubs during the transfer window. Cavani signed a five-year deal with French champions Paris Saint-Germain for a reported French record fee of euro 64 million ($84 million).
After Cavani joined PSG, Napoli used some of the money to sign Argentine international Gonzalo Higuain from Real Madrid. Higuain, who is reported to have cost Napoli in the region of $50 million, spent six-and-a-half seasons at the Bernabeu and scored a total of 107 goals in 187 appearances.
PSG are not the only French club spending big. Monaco served notice of their intent to challenge at the top of world football by completing the signing of Atletico Madrid striker Radamel Falcao. The transfer fee wasn't disclosed by Monaco, but it was reported to be almost $80 million.
Prior to signing Falcao, Monaco's owner Dmitry Rybolovlev -- worth $9.1 billion, according to Forbes -- funded the transfers of Porto pair Joao Moutinho and James Rodriguez for $90 million.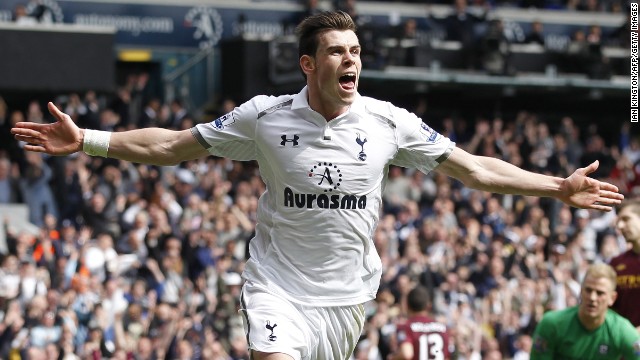 Movers and shakers in transfer window
Herbert Kilpin was the first British footballer to ply his trade overseas professionally in 1891 and he was a founding member of Italian club AC Milan eight years later.
There have been others to have made their mark since: John Charles at Juventus, Gary Lineker at Barcelona and, most recently, David Beckham at Real Madrid, AC Milan and Paris Saint-Germain.
But for the successes, there have been under-performances and failures, ranging from Ian Rush, who was famously but falsely quoted as saying his spell in Juventus was "like playing in a foreign country," to fellow striker Mark Hughes, who managed just four goals in 28 games at Barcelona.
The language barrier is often given as the main reason for the initial struggle for Brits who have failed to settle.
It is no surprise that among those to shine were the players who swotted up on the lingo early on. David Platt began Italian lessons while still at Aston Villa -- a move to Bari then just a possibility -- while Steve McManaman mastered Spanish quickly to become at ease almost instantly with Real Madrid teammates and fans alike.
Looking back on his foreign sojourn, Lineker recalled: "I looked at British players who went abroad and were successful. They were the ones who learned the language and adapted to the culture. The ones that didn't tended to be home pretty quickly."
One of the current crop of Britons on the continent is Kris Thackray, currently with German side Alemannia Aachen, who has also had spells with Italian sides in five seasons away from home so far.
"Leaving home and settling in was difficult," he said of the early days abroad. "The complete change of culture from food, people, climate and mainly the language was challenging.
"The language is the most important thing, not knowing it isolates you and stops you from expressing your personality and prevents you from understanding simple messages on and off the pitch."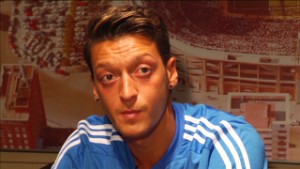 Ozil: Real Madrid needs Ronaldo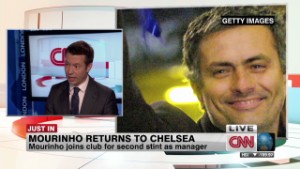 Mourinho returns to Chelsea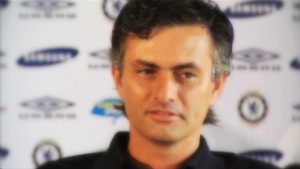 José Mourinho's press conference antics
Read more: Bale becomes latest 'Galactico'
Rush never really mastered the language and, as a result, felt a lonely figure in the Juve dressing room while Paul Gascoigne made no secret of being homesick while in Serie A with Lazio as he never managed more than a few token phrases of Italian.
Chris Waddle, who won three league titles in France with Marseille as well as reaching the 1991 European Cup final, said that it took three months to learn the language and, after that, he slotted right in.
But language is not the sole barrier, the cultural differences as a whole are a more deep-rooted issue for many, and, like with Gazza, plain old home sickness.
Rush used to get his family to bring over digestive biscuits while former England goalkeeper Scott Carson, who spent two seasons in Turkey with Bursaspor, repeatedly bemoaned a lack of baked beans.
Jamie Lawrence is a young English player who has been in Holland since the age of 16. He initially joined Ajax in the Dutch capital of Amsterdam and now, aged 21, plays for RKC Waalwijk's under-23 team.
His advice for Bale would be to immerse himself in the Spanish culture, which in turn will help him settle into the Madrid way of life.
"The great thing about moving to a new country is all the new experiences," London-born Lawrence told CNN. "If you don't put too much pressure on yourself, you can really enjoy it.
"I would say learn the most you can about the Spanish culture and become a part of it. I lived in an English culture for 16 years, moved here and it's completely different. It's so great the culture here, I'm involved in it."
Read: Award-winner Bale destined for greatness?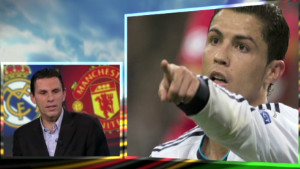 Does Ronaldo carry Real Madrid?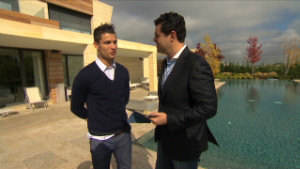 Different side of Cristiano Ronaldo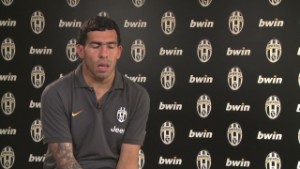 Carlos Tevez: Man City pressure too much
For others, the issue was of being the virtual alien in the midst of a new bunch of players.
Kevin Keegan was a huge success story abroad with a spell at Hamburg, which resulted in two Bundesliga titles and with him twice being named European Footballer of the Year.
But things started far from well, with reports that some players would not even pass to him in training, unhappy he had been brought to the German club.
So, playing abroad -- for a Brit or otherwise -- takes a certain strength of character. Former Liverpool striker Stan Collymore admitted he wasn't up to such a culture shock, leaving Spanish side Real Oviedo after just three appearances for the club.
So how exactly does Bale avoid falling into the trap of some of his esteemed predecessors? After all, Real fans can be a heartless bunch, whatever the price tag. One former player, Jonathan Woodgate, another Brit, was voted the worst signing of the 21st Century in a poll by Spanish newspaper Marca.
"The world has been littered with English players who haven't adjusted to being a big player at a European club," journalist Michael Calvin, who has regularly crossed paths with Bale during his meteoric rise over the past three years, told CNN.
"He knows he is a disposal commodity. If he doesn't perform he is toast."
Making sure he does not fall by the wayside particularly with the size and variety of expectation -- from what he does on the field to off it -- is the big trick.
"Real Madrid and Perez are looking at him as helping them launch into a completely different commercial market," added Calvin, author of the recently published "Nowhere Men," which looks at football's unknown football talent spotters -- a club's scouts.
"They want him to do a Beckham and his world is going to change irrevocably. He is right up in the upper strata.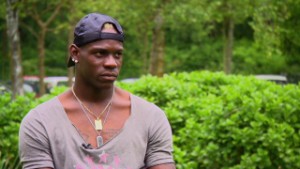 Balotelli: Racism makes me feel alone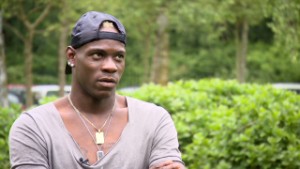 Balotelli: I'm glad I left England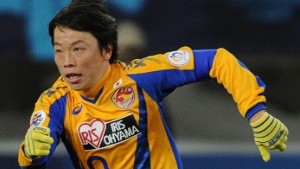 North Korean footballer big in Japan
"Is this a top three player and can he drive that commercial momentum? Can he operate in the same side as Ronaldo? Is he Ronaldo lite? Will he have physical weaknesses? It is unique opportunity and unique challenge.
"He will need that foundation stone of his family and his friends. It is a huge leap from being the boy at home playing FIFA to being the hope of world football."
Calvin, though, also makes the point that Bale is no innocent bystander in all this.
"The whole scorpion dance of a big move comes in," added Calvin. "He understands his clout. He is not an innocent. People in his situation aren't innocent. They are products of an occasionally brutal world."
Read: Real Madrid doesn't do austerity
In Spain, there is the goldfish bowl aspect for Bale to encounter along with his partner Emma Rhys-Jones, bigger at Real than at most clubs in the world.
Already, Bale has made about a third of Spanish newspaper Marca's front pages in August alone.
On the issue of the media spotlight, Calvin said: "His parents are model parents and helped him get through an academy system, which is predisposed to producing bad Dads and mad Mums.
"That value structure will come under unprecedented scrutiny and he will have to quickly get used to the current absurdities of that world. That's where he is going to have to readjust and recalibrate his life."
It could go a number of ways.
He could become Charles, nicknamed the gentle giant and voted Juventus' greatest foreign import above Zinedine Zidane and Michel Platini, or else McMamanan, who is still talked favorably about by the Madridistas after winning the Champions League in his first season with Real.
Or else he could do down the Woodgate route, of being reviled rather than revered. The eyes of the world will be watching which way it goes.