Official: Potential Syria strikes could include long-range bombers
September 6, 2013 -- Updated 1753 GMT (0153 HKT)
STORY HIGHLIGHTS
Long-range aircraft may be used in an attack on Syria, U.S. official says
No final decision has been made about what assets may be used, official says
Official was responding to an ABC News report of the possibility of using bombers
(CNN) -- Aircraft including long-range bombers may be used in any eventual strike on Syria, but "that does not fundamentally change the parameters of the mission," a U.S. official said.
Another official from the Defense Department said the White House has been calling the Pentagon almost every day asking questions about U.S. options in Syria and the feasibility of different plans.
"They're not the experts on this, we are. So it's our job to lay out what it would take to accomplish X or Y," the defense official said.
The questions from the White House involve escalating the scope of the mission, but "in increments -- nothing that's out of line with the original plans. From the start, we have always been developing a range of options, depending on what they ultimately wanted to do," the defense official said.
The first official said planners have had what he described as "incremental inquiries into what we might apply, due to how things have been developing on the ground," but added that no final decision has been made on which assets to deploy and that a decision could still be a ways off.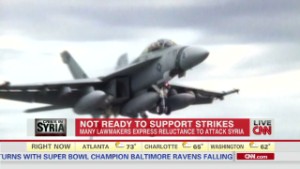 Voters quite skeptical on Syria strike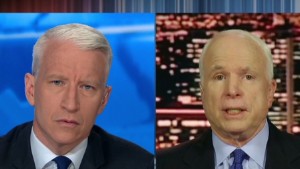 McCain: Congress has to be convinced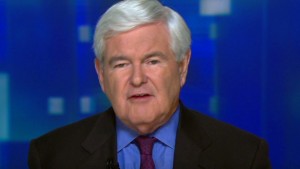 Gingrich on Syrian strategy: I'm opposed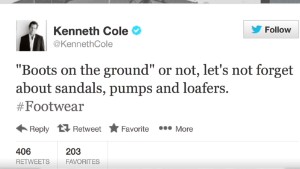 Kenneth Cole Syria tweet sparks outrage
"I wouldn't get out ahead of anything here," the official told CNN.
"You want to match the military effort to the target sets. Those target sets have changed, but they're probably going to continue to change even more," he said.
The official characterized the bombers only as options and pushed back on any notion of U.S. pilots flying over Syrian airspace.
"You can employ stand-off weapons from an aircraft, just as easily as from a ship or submarine. Aerial assets can be used from a distance," he said.
The official was responding to a report from ABC News' Jonathan Karl, who is traveling with President Barack Obama in Russia, that said the U.S. attack plan for Syria could potentially include missiles fired from B-2 and B-52 bombers flying from the United States.
The Wall Street Journal, meanwhile, has reported that the Pentagon was preparing to employ greater firepower to reach shifting military targets. The revised options under development include the use of Air Force bombers to supplement U.S. destroyers in the Mediterranean, the newspaper said.
U.S. long-range bombers such as the B-1, B-2 and B-52 are equipped with joint air-to-surface missiles, designed to destroy both mobile and fixed targets. The missiles' primary advantage is that they allow pilots to operate outside the lethal range of most hostile air defense systems.
The United States has B-1 bombers stationed at Al Udeid Air Base in Qatar, which also operates as a forward headquarters for U.S. Central Command.

Part of complete coverage on
Syrian crisis
March 4, 2014 -- Updated 1328 GMT (2128 HKT)

Syria has submitted a revised proposal "that aims to complete the removal of all chemicals" from the country before the end of April.
February 18, 2014 -- Updated 1032 GMT (1832 HKT)

CNN's Arwa Damon reports on ISIS defector who says destroying ISIS as critical as defeating regime.
February 18, 2014 -- Updated 0353 GMT (1153 HKT)

The U.S. wants a United Nations resolution that will, among other things, bring humanitarian aid for refugees in Syria.
February 17, 2014 -- Updated 1259 GMT (2059 HKT)

When the radical Islamist militia ISIS arrived in the Syrian town of Addana a year ago, many welcomed them. What followed changed their minds.
February 17, 2014 -- Updated 1449 GMT (2249 HKT)

CNN obtained video clips from Syrian activists documenting the atrocities committed by members of the Islamic State in Iraq and Syria, known as ISIS.
February 18, 2014 -- Updated 2017 GMT (0417 HKT)

On Crossfire, Danielle Pletka discusses what the U.S. needs to do to resolve the Syria crisis.
February 6, 2014 -- Updated 0101 GMT (0901 HKT)

Her almond-shaped brown eyes shine through her sunken face as a doctor lifts her sweater to reveal a tiny rib cage pushing against her skin.
February 4, 2014 -- Updated 1746 GMT (0146 HKT)

The Zaatari refugee camp in Jordan is home to around 100,000 Syrian refugees. CNN spent several days meeting the residents of the camp.
January 22, 2014 -- Updated 1959 GMT (0359 HKT)

Renowned war crimes prosecutors and forensic experts have found "direct evidence" of "torture and killing" by the Assad regime.

Traumatized children who have witnessed the horrors of war are being helped to read -- and rebuild a normal life. CNN's Becky Anderson reports.
January 23, 2014 -- Updated 1207 GMT (2007 HKT)

A battle zone tour organized by the Syrian government for CNN and several other media outlets Wednesday was more than bizarre.
January 22, 2014 -- Updated 1735 GMT (0135 HKT)

CNN's Atika Shubert meets with the family of a little girl who was wounded in Syria, now living in a refugee camp.
January 27, 2014 -- Updated 1456 GMT (2256 HKT)

110 year old, Jabari Alawali walked for over 10 hours to reach Jordan from Syria.
Today's five most popular stories