Iran denies reported plan to retaliate if U.S. strikes Syria
September 9, 2013 -- Updated 1136 GMT (1936 HKT)
STORY HIGHLIGHTS
"Iran will take no action against its ally and brother -- Iraq," says Iran's foreign minister
He calls for a "peaceful and diplomatic" resolution to the Syrian crisis
U.S. official: Intelligence pointed to planning for possible retaliation if strike is ordered
Washington (CNN) -- Iran's foreign minister denied reports Sunday that his country could be planning a retaliatory strike against the U.S. Embassy in Baghdad if the United States launches a military strike against Syria.
"Iran will take no action against its ally and brother -- Iraq -- and I believe all these allegations are there to justify any military strikes, which are a danger for those planning them," said Mohammad-Javad Zarif, according to the Iranian state-run news agency INSA.
"Iran has no plans to act against its friend and brother, Iraq," the minister added.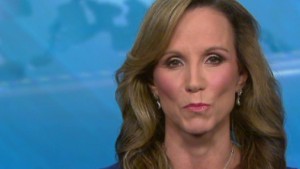 Townsend: Iran retaliation no surprise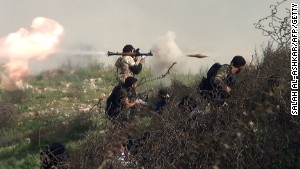 Report: Iran plots revenge strike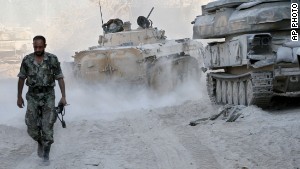 What U.S. action in Syria means for Iran
Last week, a senior U.S. official told CNN the United States has obtained intelligence indicating that Iran "may be planning" such a retaliatory strike.
He said that Iran has "a lot of Shi'a friends" in Iraq that would be willing to carry out an attack.
The official was responding to a Wall Street Journal report that the United States intercepted an order from Iran to militants in Iraq to attack the embassy "and other American interests in Baghdad," if the United States strikes Syria militarily for alleged chemical weapons use.
The State Department had no comment on the report but added it had not taken any action in terms of security at U.S. diplomatic posts in Iraq.
Zarif, who spoke during a one-day visit to Iraq, called for a "peaceful and diplomatic" resolution to the crisis in Syria.
"We should not beat on the drums of war in the region, since beating will only start a fire that would spread to all countries in the region. Those who insist on beginning a war are about to start a fire that will take over the entire region," the minister said, INSA reported.
CNN's Barbara Starr contributed to this report.

Part of complete coverage on
Syrian crisis
March 4, 2014 -- Updated 1328 GMT (2128 HKT)

Syria has submitted a revised proposal "that aims to complete the removal of all chemicals" from the country before the end of April.
February 18, 2014 -- Updated 1032 GMT (1832 HKT)

CNN's Arwa Damon reports on ISIS defector who says destroying ISIS as critical as defeating regime.
February 18, 2014 -- Updated 0353 GMT (1153 HKT)

The U.S. wants a United Nations resolution that will, among other things, bring humanitarian aid for refugees in Syria.
February 17, 2014 -- Updated 1259 GMT (2059 HKT)

When the radical Islamist militia ISIS arrived in the Syrian town of Addana a year ago, many welcomed them. What followed changed their minds.
February 17, 2014 -- Updated 1449 GMT (2249 HKT)

CNN obtained video clips from Syrian activists documenting the atrocities committed by members of the Islamic State in Iraq and Syria, known as ISIS.
February 18, 2014 -- Updated 2017 GMT (0417 HKT)

On Crossfire, Danielle Pletka discusses what the U.S. needs to do to resolve the Syria crisis.
February 6, 2014 -- Updated 0101 GMT (0901 HKT)

Her almond-shaped brown eyes shine through her sunken face as a doctor lifts her sweater to reveal a tiny rib cage pushing against her skin.
February 4, 2014 -- Updated 1746 GMT (0146 HKT)

The Zaatari refugee camp in Jordan is home to around 100,000 Syrian refugees. CNN spent several days meeting the residents of the camp.
January 22, 2014 -- Updated 1959 GMT (0359 HKT)

Renowned war crimes prosecutors and forensic experts have found "direct evidence" of "torture and killing" by the Assad regime.

Traumatized children who have witnessed the horrors of war are being helped to read -- and rebuild a normal life. CNN's Becky Anderson reports.
January 23, 2014 -- Updated 1207 GMT (2007 HKT)

A battle zone tour organized by the Syrian government for CNN and several other media outlets Wednesday was more than bizarre.
January 22, 2014 -- Updated 1735 GMT (0135 HKT)

CNN's Atika Shubert meets with the family of a little girl who was wounded in Syria, now living in a refugee camp.
January 27, 2014 -- Updated 1456 GMT (2256 HKT)

110 year old, Jabari Alawali walked for over 10 hours to reach Jordan from Syria.
Today's five most popular stories