Thomas Bach new IOC president in succession to Jacques Rogge
September 11, 2013 -- Updated 0056 GMT (0856 HKT)
STORY HIGHLIGHTS
German Thomas Bach is the new president of the International Olympic Committee
Bach succeeds Belgian Jacques Rogge who is stepping down after 12 years in charge
Bach won on the second round of voting among 94 members of the IOC
Five other candidates, including Sergey Bubka, contested the election
(CNN) -- German Thomas Bach was elected as the new president of the International Olympic Committee (IOC) in succession to Jacques Rogge following a ballot of 94 members of the IOC in Buenos Aires Tuesday.
Bach won on the second round of voting, beating off the challenge of five other contenders for the top job in the Olympic organization.
He has been elected for an initial eight year term to succeed the 71-year-old Rogge, who has stepped down after 12 years in charge.
Bach paid tribute to Rogge as he addressed IOC members following his election. "You are leaving a great legacy and a strong foundation on which we can continue to build the future of the IOC," he said.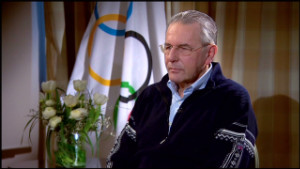 IOC chief discusses illegal betting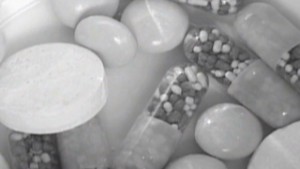 A history of doping exposed
"This is an overwhelming sign of trust and confidence," added Bach, who is the ninth president in the 119-year history of the IOC.
Read: Bubka: Olympics can save a generation
Ukrainian athletics great Sergey Bubka, Singapore's Ng Ser Miang, Wu Ching-Kuo of Taiwan, Switzerland's Denis Oswald and Richard Carrion of Puerto Rico were the unsuccessful candidates.
Bach achieved a majority in the second round by polling 49 votes. Carrion was the next best with 29. Former world pole vault champion Bubka received just four.
"I want to win your confidence too," said Bach, referring to his beaten opponents. "I know of the great responsibility of being president of the IOC."
The 59-year-old Bach is a lawyer by profession, but represented West Germany at the 1976 Olympics in Montreal, winning a gold medal in fencing's foil discipline.
He was one of four IOC vice-presidents, having been a member since 1991, serving during this period on the anti-doping commission.
Read: IOC chooses Tokyo to host 2020 Summer Games
An outspoken critic of doping, Bach commissioned an academic report, published in July, which alleged that like their East German neighbors, West German athletes had also been involved in malpractice during the Cold War and before the unification of the two countries.
His first task in succeeding Rogge will be to steer the IOC through the 2014 Winter Games in Sochi, which has been dogged by controversy of Russia's new anti-gay legislation, concerns over budget and fears of warm weather.
Under rules adopted in by the IOC in 1999, which ended lifetime terms for its delegates and presidents, Bach will initially serve for eight years, with the possibility of one further term of four years.

Part of complete coverage on
April 22, 2014 -- Updated 2014 GMT (0414 HKT)

Golfer attacked by hornets, flying gymnasts and a squirrel on the infield -- experience the sporting week in pictures.
April 4, 2014 -- Updated 1308 GMT (2108 HKT)

The 2002 bomb attacks in Bali had many victims -- including a touring rugby team from Hong Kong.

Photographer Danny Lyon spent three days with Muhammad Ali in 1972 and shares his best photos and memories of the champ.
February 25, 2014 -- Updated 1254 GMT (2054 HKT)

With a growing audience boosted by the drama of ice hockey on show in Sochi at the Winter Olympics, can the sport capitalize on its popularity?
January 20, 2014 -- Updated 1125 GMT (1925 HKT)

Her paintings may sell for thousands of dollars, but she is best known for a modeling shot 50 years ago that helped launch a business empire.
January 9, 2014 -- Updated 1701 GMT (0101 HKT)

When the eye of the storm closes in most people head home -- but for these surfers it's a different story.
January 6, 2014 -- Updated 1445 GMT (2245 HKT)

Gareth Evans is a school teacher in South Africa. In 1983, he attended a "rebel tour" cricket match against the West Indies.
December 17, 2013 -- Updated 1507 GMT (2307 HKT)

In the wake of protests in his native Ukraine, heavyweight champion Vitali Klitschko has turned his back on boxing to focus on his political ambitions.
August 9, 2013 -- Updated 0920 GMT (1720 HKT)

The Olympics must use its global reach and immense popularity to help save a generation, says sporting icon Sergei Bubka.
August 7, 2013 -- Updated 1632 GMT (0032 HKT)

CNN's Fred Pleitgen exposes a history of German government-funded doping throughout the Cold War.
April 9, 2013 -- Updated 1628 GMT (0028 HKT)

A six-day run that covers more than 220 km through the scorching heat of the Sahara desert has been billed as the "World's toughest race."
April 10, 2013 -- Updated 1149 GMT (1949 HKT)

He plays the only sport approved by the Taliban, a game he learned as a war refugee in Pakistan.

Today's five most popular stories