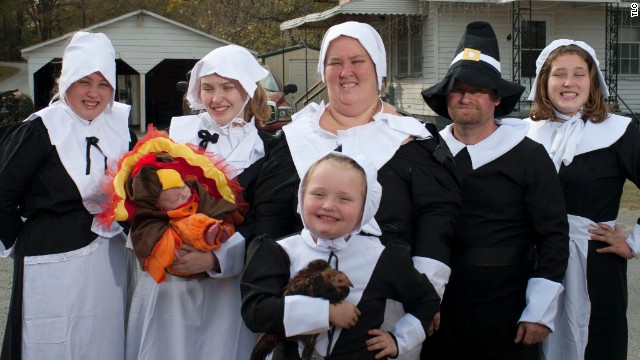 Love it or hate it, TLC's "Here Comes Honey Boo Boo" has definitely found a fan base after spinning off from the hugely popular "Toddlers & Tiaras." We know you might have spinoff fatigue, but sometimes they can be a great thing. For example:
"Angel" followed the storyline of the fan favorite vamp from "Buffy the Vampire Slayer." David Boreanaz had the title role in the spinoff.
Longtime fans will remember that "The Colbert Report" got its start on "The Daily Show With Jon Stewart" with Stephen Colbert as a correspondent.
suffering from some well-publicized personal problems,
Amanda Bynes, center, used the success of Nickelodeon's "All That" to land a starring gig on "The Amanda Show."
Before
"Mork & Mindy" was just one of the spinoffs from ABC's "Happy Days." It also made the late Robin Williams a superstar (here with co-star Pam Dawber and Jonathan Winters).
In some circles, "Melrose Place" was considered the adult version of "Beverly Hills, 90210" -- which is pretty crazy if you knew the real ages of some of the "90210" actors at the time.
(here with Mariska Hargitay and Christopher Meloni.)
Think of NBC's original "Law & Order" as the mothership that's spun off several series before ending its 20-season run in 2010. Among the satellites is "Law & Order: Special Victims Unit"
still
miss MTV's "Daria" and long for the
live-action "Daria" movie
that the CollegeHumor site joked about. The animated character got her start on "Beavis and Butt-head."
We
Producer Norman Lear found additional success with "The Jeffersons," one of the spinoffs from his groundbreaking series "All in the Family." Isabel Sanford, Sherman Hemsley and Marla Gibbs, at center, were the stars.
"Maude" was another "All in the Family" spinoff. The character first appeared on that series as Edith Bunker's cousin. Bea Arthur played the title role. Conrad Bain, left, and Bill Macy also starred.
The character of Harriette Winslow originally appeared on "Perfect Strangers," but she wasn't the breakout star of her series, "Family Matters." That distinction went to nerdy neighbor Steve Urkel (played by Jaleel White).
Fox's "The Cleveland Show" followed the exploits of Cleveland Brown, who was a recurring character on "Family Guy."
Before there was "Frasier," the character of Frasier Crane was a regular on "Cheers." Kelsey Grammer, center, played the title role. David Hyde Pierce, from left, Peri Gilpin, Jane Leeves and John Mahoney also starred.
The spinoff format has proven to be so popular that Sony Pictures Television is now mulling over a pitch for a "Married...with Children" version.
Favorite TV spinoffs
Favorite TV spinoffs
Favorite TV spinoffs
Favorite TV spinoffs
Favorite TV spinoffs
Favorite TV spinoffs
Favorite TV spinoffs
Favorite TV spinoffs
Favorite TV spinoffs
Favorite TV spinoffs
Favorite TV spinoffs
Favorite TV spinoffs
Favorite TV spinoffs
Favorite TV spinoffs