A Carnival guarantee for the nervous cruiser
September 13, 2013 -- Updated 1139 GMT (1939 HKT)
STORY HIGHLIGHTS
Carnival customers have 24 hours to decide if they like their cruise
They qualify for a full refund, transportation home plus some extras
The policy may convince nervous would-be cruisers to sail
(CNN) -- Worried about booking a Carnival Cruise Lines vacation?
Problems aboard the Carnival Legend, Carnival Dream, Carnival Triumph and Carnival Splendor cruise ships may have some first-time cruise customers thinking twice about booking a Carnival brand cruise.
Maybe Carnival's "Great Vacation Guarantee," announced Thursday, will calm those potential fears.
If customers notify the ship's guest services desk of their desire to end their cruise during that first 24 hours, the cruise line will return their money and take them home without any cost to the customers.
Will Carnival keep its customers?
The guarantee offers even more: 10% on top of the full refund of the cruise fare, free return air transportation from the next port of call, free ground transportation and hotel accommodations (if necessary) and a $100 shipboard credit for a future Carnival cruise.
"We are proud to carry nearly 4.5 million satisfied guests each year and are very confident in the quality of the vacation experience we provide on board the 24 ships of Carnival Cruise Lines," said Gerry Cahill, Carnival president and CEO, in a statement.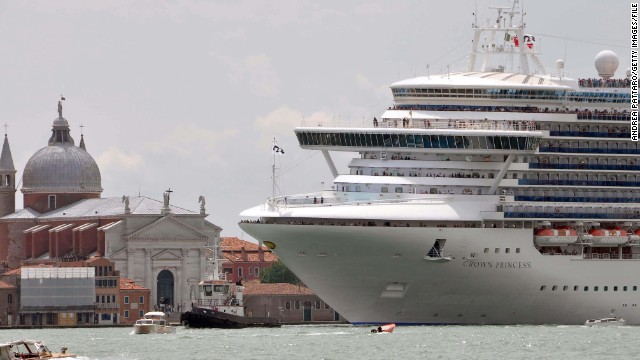 The Crown Princess, which docked in Los Angeles on Sunday with 158 passengers and 14 crew members suffering from norovirus, is shown here in 2009. The ship's passengers were also sickened with norovirus during an April 2014 sailing.
A federal judge has ruled Carnival liable and responsible for the engine fire that left the ill-fated Triumph cruise adrift in the Gulf of Mexico in February 2013. More than 4,200 passengers endured power outages, overflowing toilets and food shortages.
Princess Cruises' Caribbean Princess, seen here, cut its seven-day trip short after at least 165 passengers and 11 crew members reported being ill, the cruise company said January 31.
Nearly 700 crew and passengers fell ill aboard Royal Caribbean's Explorer of the Seas, which returned home to New Jersey on January 29. It is the highest number of sick people reported on any cruise ship in two decades, according to the Centers for Disease Control and Prevention.
In 2013, the Silver Shadow, run by Silversea Cruises, failed a CDC health inspection over concerns about hiding food in crew cabins.
On Memorial Day last year, a fire aboard Royal Caribbean's Grandeur of the Seas cut short a seven-day cruise to Port Canaveral, Florida, and the Bahamas. The ship changed its course and sailed under its own power to Freeport in the Bahamas.
Carnival Legend, shown here in 2012, had to cancel a scheduled March stop on Grand Cayman after propulsion system problems hampered its sailing speed. It arrived in Tampa, Florida, hours ahead of schedule.
The Carnival Dream, shown here at its North American debut in November 2009, lost power in March, and some of its toilets stopped working temporarily. For a time, no one was allowed to get off the vessel, docked at Philipsburg, St. Maarten, in the eastern Caribbean.
During a surprise visit in August 2012, CDC inspectors found multiple sanitation violations on the Holland America ship ms Veendam (shown here in March 2012). The CDC found enough violations, including brown liquid dripping on clean dishes and a fly on the buffet, to give the Veendam a failing grade.
A fire in the Carnival Splendor engine room in November 2010 crippled the cruise ship, stranding passengers off the coast of Mexico for several days without air conditioning or hot showers.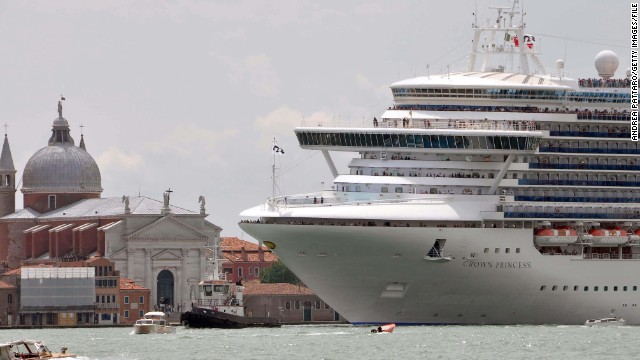 Photos: Cruise ship mishaps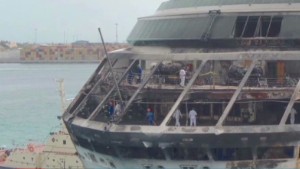 Cruise lines under fire
"The 'Great Vacation Guarantee' is designed to provide an assurance to those consumers who may be considering a cruise that we stand behind our product and, if they are dissatisfied for any reason, they have a simple and hassle-free means for receiving a full refund and more."
Carnival's original vacation guarantee, unveiled in 1996, didn't offer as many benefits. It provided a pro-rated refund for the unused portion of the cruise and airfare reimbursement back to the port of embarkation only.
"It's brilliant on Carnival's part, and it's good for the cruise industry," says Carolyn Spencer Brown, editor-in-chief of CruiseCritic.com. "The biggest barrier to entry that we see is, 'what if I don't like it?' It's going to get fence sitters who are going to give cruising a try. "
The new guarantee applies to three- to eight-day voyages to the Bahamas, Caribbean, Mexican Riviera, Alaska, Canada and New England departing through April 30, 2015. Only U.S. and Canadian residents with a valid passport to return to the U.S. by air qualify.
Carnival has had a string of problems with some of its ships this year. In February, an engine fire on the Carnival Triumph caused power outages, overflowing toilets and food shortages. In separate incidents in March, the Carnival Legend had propulsion system problems, hampering its sailing speed during a cruise; and the Carnival Dream lost power and some toilets stopped working temporarily.
In November 2010, a fire in the Carnival Splendor engine room crippled the cruise ship, stranding passengers off the coast of Mexico for several days without air conditioning or hot showers.