Lack of preparation behind attack in Algeria gas field, report says
September 12, 2013 -- Updated 1628 GMT (0028 HKT)
STORY HIGHLIGHTS
An Algerian gas field was attacked in January
The site didn't have security measures that could have stopped the attack, report says
A different response would not have changed the outcome, says report from Statoil
At least 37 hostages were killed in the four-day ordeal
(CNN) -- Inadequate security measures and an unprepared military are two factors that allowed a group of Islamists to attack and take hostages at a gas field in Algeria in January, a report says.
The report by Statoil, whose employees were among those taken hostage, says the companies that ran the gas field never anticipated a scenario where a large force of attackers hit the facility.
The companies were too dependent on the Algerian military, which was "not able to detect or prevent the attackers from reaching the site," the report says.
At least 37 hostages were killed in the four-day ordeal.
The plant is run by In Amenas Gas, a joint venture between oil giant BP, Statoil, and Sonatrach.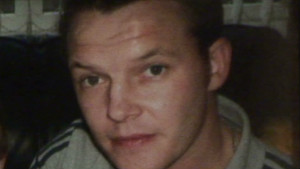 Algeria hostage family tells tale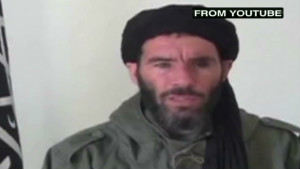 Man blamed for Algeria attack killed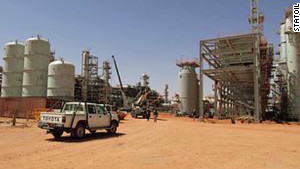 Islamist militants attack oil field
Among the victims were five Statoil employees, which led the company to conduct an investigation into the circumstances surrounding the attack.
"The terror attack against In Amenas was an unprecedented attack," lead investigator Torgeir Hagen said in a statement. "It clearly demonstrates that also companies like Statoil today face serious security threats."
Algeria attack changes terror landscape in North Africa
The investigation team concluded that a different response to the attack would not have changed the outcome.
But the lesson is that the site was not designed with security measures that would stop or slow an attack on that scale, the report says.
The militant siege caught the world's attention as it ensnared citizens from several nations and dragged on for days.
Algerian authorities said they believe the attack was revenge for allowing France to use Algerian airspace for an offensive against Islamist militants in neighboring Mali.
A group led by the jihadist commander known as "Mr. Marlboro," Moktar Belmoktar, was responsible for the deadly attack.
The plant in southern Algeria employed about 790 people, including 134 foreign workers.
Algeria hostage crisis shows jihadists on rise

Part of complete coverage on
December 13, 2013 -- Updated 1644 GMT (0044 HKT)

Put aside out-of-date views of Africa and see it the way Africans seem to: With a high level of optimism, a CNN survey shows.
December 13, 2013 -- Updated 0937 GMT (1737 HKT)

The all too real political theater playing out in Pyongyang may offer another tantalizing glimpse behind the opaque curtain of the North Korea.

Read the journal of Mira Sorvino, a human rights activist and Oscar winning actress, who went to Cambodia with the CNN Freedom Project.
December 13, 2013 -- Updated 0757 GMT (1557 HKT)

Kenya could reinvent itself as a center for innovation. But it needs to build new research universities and expand its education, one expert argues.
December 12, 2013 -- Updated 1819 GMT (0219 HKT)

The sign language interpreter widely ridiculed for his performance at the Nelson Mandela memorial stands by his work.
December 12, 2013 -- Updated 1456 GMT (2256 HKT)

Behind the scenes in Cambodian karaoke bars -- a common front for child prostitution.
December 12, 2013 -- Updated 0446 GMT (1246 HKT)

A global risk firm surveys the most politically explosive countries.
December 12, 2013 -- Updated 1509 GMT (2309 HKT)

On Tuesday, I was free. On Wednesday, I became a criminal. India's high court just made being gay illegal, writes Tushar Malik.
December 12, 2013 -- Updated 1046 GMT (1846 HKT)

A Japanese actor says playing villians in Chinese films has helped the China-Japan divide. CNN's Ivan Watson reports.
December 11, 2013 -- Updated 1524 GMT (2324 HKT)

Pope Francis is Time's person of the year. His papacy has drawn adulation from people around the world for his man-of-the-people ways.

He was imprisoned for life but that did not quiet him. Nelson Mandela became South Africa's first black president, and an icon and inspiration.
December 13, 2013 -- Updated 1333 GMT (2133 HKT)

Browse through images you don't always see in news reports, taken by CNN teams all around the world.

Today's five most popular stories