Dominique Strauss-Kahn to advise Serbian government, official says
September 13, 2013 -- Updated 1552 GMT (2352 HKT)
STORY HIGHLIGHTS
Deputy Prime Minister's Office official: He'll work with government on economic affairs
The appointment will be announced Tuesday, the Serbian official says
He resigned as IMF chief in 2011 after being charged with sexual assault in New York
The charges in New York were eventually dropped, and Strauss-Kahn settled a civil case
(CNN) -- The checkered career of scandal-hit former IMF chief Dominique Strauss-Kahn is set to take another turn, with the news Friday that he is to become an economic adviser to the Serbian government.
The appointment will be announced next week, an official in the Serbian Deputy Prime Minister's Office told CNN. She was not named in line with government policy.
"The exact details still have to be worked out, but we will have more information on Tuesday," the official said. "Mr. Strauss-Kahn will come to Serbia from time to time, but I don't think he will live here."
Asked why the government had chosen Strauss-Kahn, she said, "Because he is an expert in the field of economics."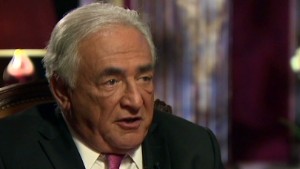 Strauss-Kahn talks Europe, obstacles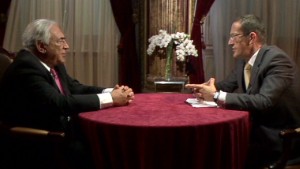 Strauss-Kahn talks hotel incident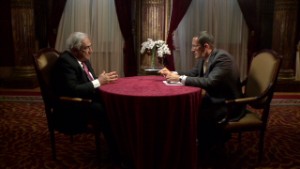 Dominique Strauss-Kahn on austerity
The government declined to give out any more details ahead of Tuesday's announcement.
Strauss-Kahn, once considered a likely candidate for the French presidency, resigned as head of the International Monetary Fund in 2011 after being charged with sexually assaulting a New York City maid.
All sexual assault charges against him related to the maid were later dismissed at the request of a prosecutor.
Strauss-Kahn: A reputation battered by sex allegations
More than a year later, in December 2012, Strauss-Kahn reached a settlement with the maid, the terms of which were not released. He told CNN's Richard Quest in an interview in July that he had opted to "pay and go on with my life," rather than spend more in legal fees fighting the civil case.
The 64-year-old told CNN he sometimes gives advice for free to less economically developed countries and had recently been working with the government of South Sudan.
In France, Strauss-Kahn is among a number of people charged with aggravated pimping in an investigation into sex parties at the Hotel Carlton, in the northern city of Lille. CNN affiliate BFM-TV said a trial was likely to be held next year.
Strauss-Kahn did not deny attending the parties, his lawyers said, but he said he did not know that the young women at the parties were being paid for sex.

Today's five most popular stories
Part of complete coverage on
Dominique Strauss-Kahn
May 21, 2012 -- Updated 1126 GMT (1926 HKT)

Dominique Strauss-Kahn was IMF chief and had been expected to run for French presidency. And then he got accused of sexual assault.
May 7, 2012 -- Updated 0926 GMT (1726 HKT)

Does Hollande'a election victory owe to Strauss-Kahn's misfortune? He emerged as the Socialist candidate after Strauss-Kahn's downfall.
June 11, 2013 -- Updated 1057 GMT (1857 HKT)

French prosecutors asked for charges to be dropped against former IMF chief over his alleged participation in a prostitution ring.
April 11, 2013 -- Updated 0946 GMT (1746 HKT)

A three-speed global economy faces risks from a currency crisis in emerging markets or unsustainable debt in the US, Christine Lagarde said.
June 27, 2012 -- Updated 1715 GMT (0115 HKT)

The thick wall that separated the public and private lives of the French ruling elite is crumbling. The DSK earthquake has a lot to do with it.
April 22, 2013 -- Updated 1125 GMT (1925 HKT)

The world's leading economies set an objective to boost growth and jobs, but undermined their ambitions with sharply differing views of the necessary policies.
April 19, 2012 -- Updated 0935 GMT (1735 HKT)

France seems to need a big mirror across the Atlantic to shape its identity. But is the love for U.S. enough to ensure U.S. respect for France?

Dominique Strauss-Kahn's decision to step down has got the world's highest-profile power-brokers quickly dusting off their resumes.
December 10, 2012 -- Updated 2024 GMT (0424 HKT)

In a 2011 interview, Dominique Strauss-Kahn told France's TF1 the New York hotel incident was a "moral weakness."