Interactive: The decline of international adoption
updated 1:52 AM EDT, Mon September 16, 2013
The chart above shows the total annual decline of overseas adoptions globally; the graphic to the right details the changes in sending and receiving countries. Sources: The Hague Adoption Convention and Peter Selman, Newcastle University.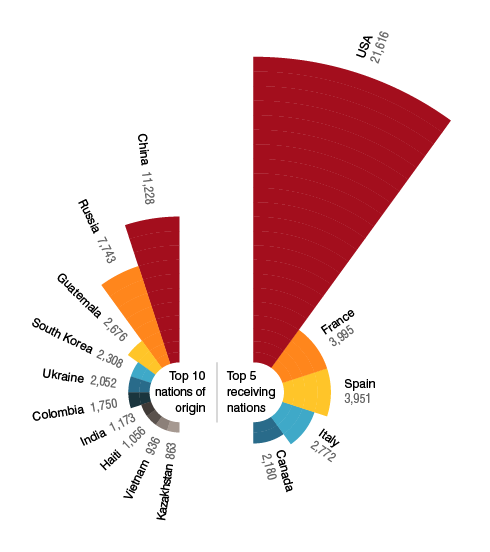 Interactive by Clarence Fong and Jason Kwok, CNN
Editor's note: Editor's Note: In this series, CNN investigates international adoption, hearing from families, children and key experts on its decline, and whether the trend could -- or should -- be reversed.
(CNN) -- International adoptions steadily rose since the 1950s before exploding in the 1990s with the end of the Cold War and the opening of China and Russia. After peaking in 2004 with more than 45,000 overseas adoptions, the numbers globally have fallen by half in less than a decade.