STORY HIGHLIGHTS
British Prime Minister David Cameron backs Tottenham fans' right to use the word 'Yid'
Section of Spurs fans, both Jewish and non-Jewish, refer to themselves as the "Yid army" and Spurs players as "Yiddos".
Football Association has threatened to prosecute fans for using the term at matches
(CNN) -- Over the years Tottenham Hotspur's supporters have suffered anti-Semitic abuse and until recently visiting supporters would hiss, in an effort to mimic the sound of the gas chambers that sent six million Jews to their deaths during the Holocaust.
So just how offensive is the use of the word "Yid" at football matches?
British Prime Minister David Cameron has been told that his view on Spurs fans being able to use the "Yid" word at football matches is "ludicrous" by an anti-racism group.
Last week, the English Football Association told fans they could face prosecution if they used the word, a term which at different times throughout history has been used by Jews and also to abuse them.
A north London-based club, Spurs are known for having a large number of Jewish supporters, with a section of Spurs fans having attempted to reclaim the "Y word" by referring to themselves as the "Yid Army" and chanting it at matches.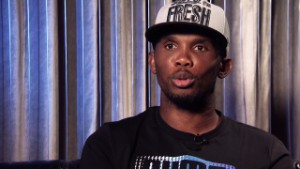 Eto'o: Money doesn't motivate me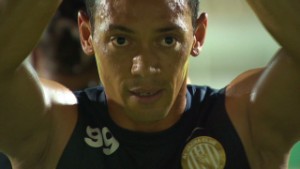 Qatar 2022: Too hot for football?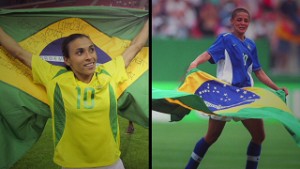 Is Brazilian football sexist?
Read: English Football Association issues 'yid' warning
"There's a difference between Spurs fans self-describing themselves as Yids and someone calling someone a Yid as an insult," Cameron told the UK-based Jewish Chronicle newspaper.
"You have to be motivated by hate. Hate speech should be prosecuted -- but only when it's motivated by hate."
But Cameron's views have been dismissed as 'ludicrous' by Race for Sport, a group which prides itself on "promoting fairness, justice and equality within all sports."
David Neita, a spokesperson for the group and a member of the Society of Black Lawyers, says the attempt by Tottenham fans to suggest they have reclaimed the word "is an insult to anybody's intelligence."
Read: Football grapples with anti-Semitism storm
He added: "Tottenham fans can be excused for attempting to deflect the abuse they received as neither the football club nor the FA previously took any action against the anti-Semitism voiced by other London clubs.
"Once anti-Semitism is being highlighted and prosecuted that is not longer a defense, if it ever was. Tottenham fans have neither the right nor the moral authority to do so."
Cameron has also come in for criticism from Peter Herbert, a leading lawyer and chairman of the Society of Black Lawyers, who says the Prime Minister's comments "actually condone anti-Semitism or racism."
"Football is a part of society and not separate from it, so the Prime Minister has to really think what he is saying because he legitimizes anti-Semitism and that is a sad thing for any parliamentarian to do," Herbert told Sky Sports.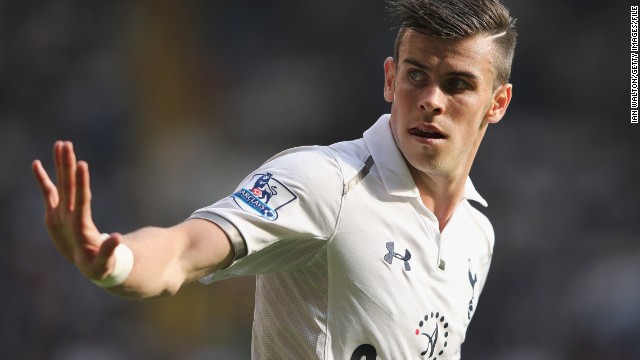 Gareth Bale joined Real Madrid following his transfer from Tottenham. As this gallery shows, Real is not averse to splashing the cash.
In arguably his boldest transfer move, Real Madrid president Florentino Perez broke the world transfer record to sign Luis Figo from archrivals Barcelona in 2000. The capture of Figo ushered in the era of the "Galacticos" and was symptomatic of the high spending which has characterized both of Perez's terms as Real president.
The fee Real paid for French world and European champion Zinedine Zidane in July 2001 eclipsed the one forked out for Figo one year earlier. Following his transfer from Juventus, Zidane went on to score what is widely regarded as one of the finest goals in history as Real beat Bayer Leverkusen in the 2002 Champions League.
Prolific Brazil striker Ronaldo was brought in from Inter Milan. He went on to score 83 goals in 127 games for Real.
Football star and fashion icon David Beckham swapped Manchester United for Real in 2003. After four years in the Spanish capital, Beckham headed to the United States, joining the Los Angeles Galaxy. BARCELONA, SPAIN - DECEMBER 6: David Beckham of Real Madrid gets set for a throw in as he is closely watched by the media during the Spanish Primera Liga match between Barcelona and Real Madrid at the Nou Camp Stadium on December 6, 2003 in Barcelona, Spain.
Beckham's compatriot Michael Owen followed him to Madrid in 2004. Owen was signed from Liverpool but headed back to England just one year later to sign for Newcastle United.
The transfer record was shattered once again in 2009 when Real snared Brazilian playmaker Kaka from AC Milan.
Just three weeks later, Real once again set a new benchmark for a football transfer fee. Cristiano Ronaldo joined Real from Manchester United on June 26, 2009 for a reported fee of $120 million. Ronaldo has been the poster boy of Perez's second spell as president.
France striker Karim Benzema was a big-money recruit from Lyon and was signed in the same transfer window as Kaka and Ronaldo.
German playmaker Mesut Ozil joined Real from Werder Bremen in 2010. However, Bale's arrival signaled the end of Ozil's time at the Bernabeu and he joined Spurs' rivals Arsenal on transfer deadline day.
Real negotiated with Tottenham in 2012, eventually convincing the London to part with Croatia midfielder Luka Modric for $50 million.
Tottenham chairman Daniel Levy had held off Real's advances for Modric until late in the summer 2012 transfer window, and he again made the Spanish side wait for Bale while he strengthened his squad with several big-money buys.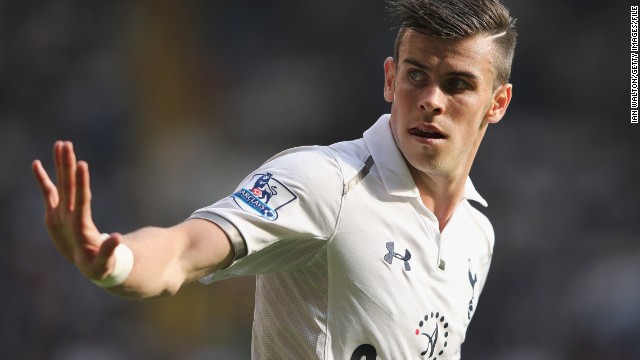 Florentino's 11 galacticos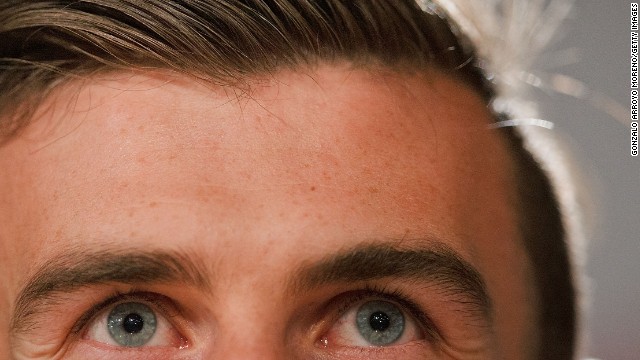 Gareth Bale's move to Real Madrid will provide as many challenges off the pitch as on it. for the Welshman. So what should the world's most expensive footballer do when he has a spare moment in the Spanish capital?
Guernica is Spain's most iconic painting, created by Pablo Picasso and housed at the Centro de Arte Reina Sofia. It's his depiction of the 1937 bombing of the Basque town by Hitler's Legion Condor.
Spain's premier gallery, the Prado is home to some 7,000 art works - although only 1,500 are currently on show. The works of Velazquez and Goya take center stage.
Arguably Madrid's stand-out building, the Palacio Real, it is the largest royal palace in western Europe. Open to the public, it houses famous art works, fine furnishings and classic tapestries.
Madrid's main square is a showpiece of architecture and history. It's been home to public executions, bullfighting, crowning ceremonies and fiestas. Nowadays it's just a good spot to people watch.
Parque del Buen Retiro is the ideal place to escape the hustle and bustle of Madrid life. First laid out in the 17th Century, it is renowned for its buildings and greenery, as well as a rare statue of the devil.
Tapas remains a lifeblood of Spanish life even more so in a struggling economy where it remains the cheap way of eating out. So delve into the delights of the various eateries of the city.
For finer food, try out Botin, which according to the Guinness Book of World Records is the world's oldest restaurant, dating back to 1725. Goya used to work here before becoming a painter.
A flamenco show is an absolute must whether for Bale or any other visitor to Madrid for that matter. Revel in the majesty of one of the finer forms of dancing that actually originates from Andulucia.
Bullfighting, it must be said, is an acquired taste but, regardless of the rights and wrongs of the discipline, it remains a popular part of everyday Spanish life, particularly in Madrid.
It's fair to say the Bernabeu Stadium is a venue that Gareth Bale will most likely get used to but the imposing structure remains one of the more iconic monuments in the Welshman's new home town.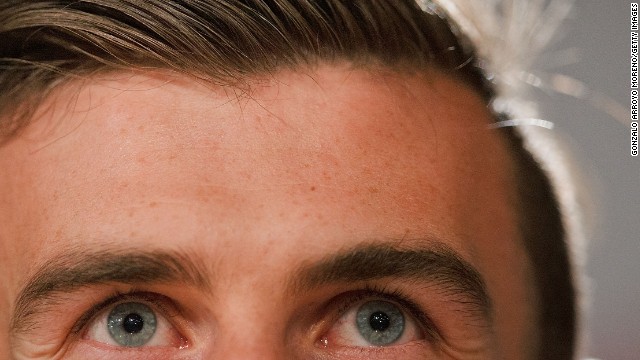 Things to do in Madrid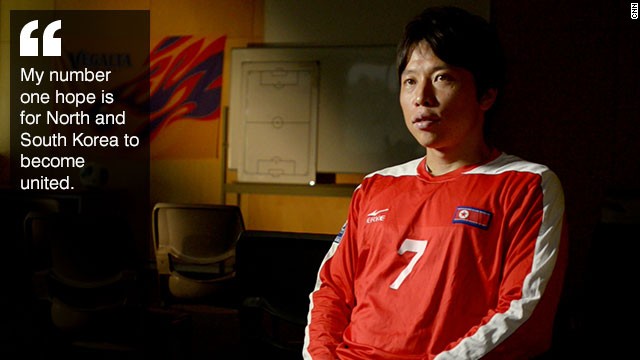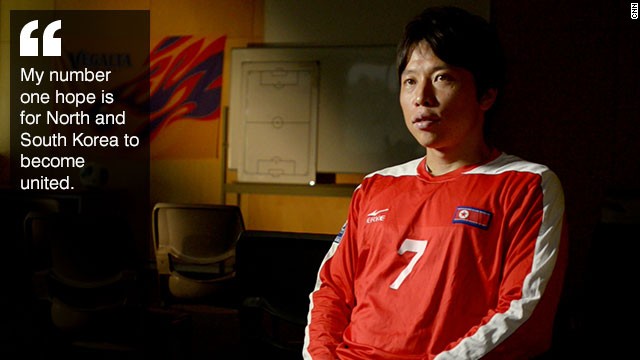 Korea United: Football hero's ambitious goal
"You cannot have people breaking the criminal law on Saturday afternoon and saying it is OK because we have a badge of honor."
British comedian David Baddiel, a leading campaigner against racial hatred towards the Jewish community, also believes the word should not be used by Tottenham fans.
Baddiel, a Jewish Chelsea supporter, attacked Cameron's position on the matter in his blog on the Guardian newspaper's website.
"The fact is that whatever its origins, their continuing use of the Y-word legitimizes and sustains the racist abuse aimed at Spurs by other fans," he writes.
"It's a call and response dynamic, like many at football matches."
Only in a small boxed off section in the Daily Mirror does Cameron receive any real support.
Writing in the tabloid, Darren Alexander, joint chairman of the Spurs Supporters' Trust, hailed Cameron as "the first person to speak with any common sense on this matter."
Alexander added: "It is nice to see somebody who understands that word can have two meanings to two different sets of people."
But Cameron is not alone in receiving criticism with the FA also coming in for blame with several commentators claiming the organization is going after the wrong people.
Writing in the Israeli newspaper, Haaretz, Anshel Pfeffer argues more should be done to punish those club's whose fans persist in anti-Semitic chanting, rather than Tottenham fans who he believes do not use the term in an offensive manner.
"How difficult is it to understand that when a team with a wide Jewish fan base and prominent Jewish businesspeople among its executives proudly call themselves 'Yids', there is nothing anti-Semitic about it," he asks.
"It would be even complimentary to Jews if it was a half decent club. But when supporters of rival Chelsea or Arsenal sing the "the Yids are going to Auschwitz," accompanied by the hissing sounds of gas, that is rank racism."
David Aaronovitch, a columnist for The Times also agrees that the FA' s position on the issue is skewed.
"The problem with the Y-word is not Spurs fans' use of it, but other clubs' supporters' racism," he told the newspaper.
"It seems bizarre to me that the focus of the action by the FA should be the people who are not the problem."