STORY HIGHLIGHTS
McLaren want to resign former driver Fernando Alonso
But the Spaniard has no intention of leaving current team Ferrari
Ferrari announced the signing of Kimi Raikkonen last week
Raikkonen won the world championship with Ferrari in 2007
(CNN) -- McLaren may want a reunion with Fernando Alonso, but the Spaniard has no intention of leaving Ferrari.
On a frantic Friday at the Singapore Grand Prix, McLaren chief Martin Whitmarsh announced he wanted to bring Alonso back to the team he drove for during the 2007 season.
When asked directly if he wanted to recruit Alonso, Whitmarsh responded: "Yes - any team would. He's the best driver."
"I don't know his contractual situation. I assume he's under contract."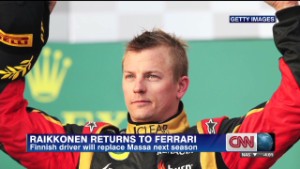 Will Ferrari's drivers deliver success?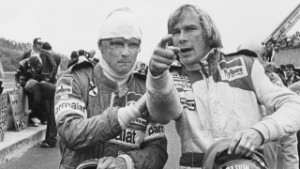 Niki Lauda on F1's most dangerous years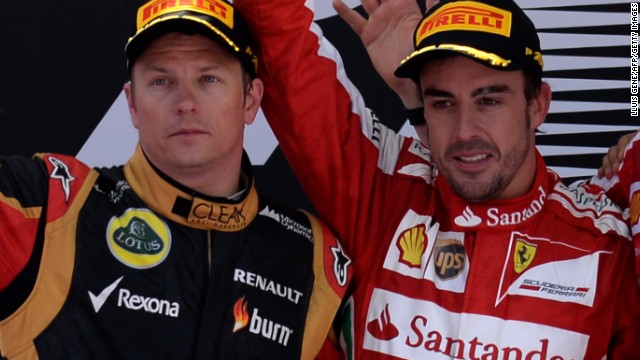 Ferrari will pit two world champions against each other in 2014 as Kimi Raikkonen (left) returns to join Fernando Alonso. The pairing could be one of the most sensational in the history of Formula One.
Raikkonen's high-flying F1 career began in 2001 with Sauber. Here the team treats him to a ride with the Royal Australian Air Force before his debut in the Australian Grand Prix.
Raikkonen (left) was one of many talented drivers making their F1 debut in 2001, along with future McLaren teammate Juan Pablo Montoya and Alonso (right).
Raikkonen celebrates his maiden grand prix win in Malaysia in 2003. He had moved to McLaren, where he would spend five years, twice finishing as runner-up in the drivers' championship.
After joining Ferrari, Raikkonen won a dramatic Brazilian Grand Prix to seize the 2007 title by a single point from his McLaren rivals Lewis Hamilton and Alonso.
Raikkonen celebrated his title with Ferrari but two years later the Italian team chose to stick with Felipe Massa as it juggled its lineup. The team ended the Finn's contract in order to bring in Alonso, a double world champion with Renault, for 2010.
Raikkonen quit F1 in 2009 after losing his Ferrari seat, and spent two years tinkering with a different breed of cars in the World Rally Championship.
After a two-year hiatus, Raikkonen returned to F1 with the rebranded Lotus team, formerly Renault. As well as winning two races, the 33-year-old has won new fans with his laidback style.
Following Raikkonen's decision to leave Lotus in 2013, the team revealed it had chosen to spend its money on developing the car rather than paying the Finn's wages.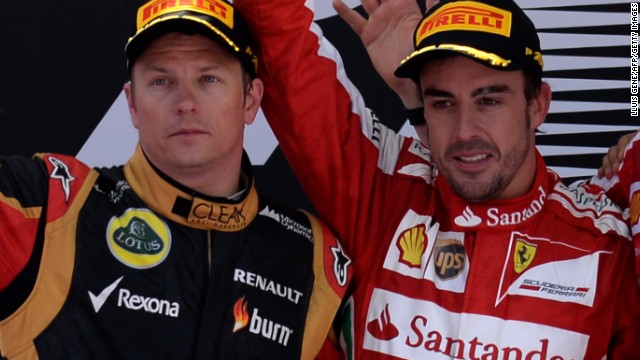 The 'Ice Man' of F1
Read: Does F1 lack the characters of the past?
But any hopes McLaren had of luring Alonso back were quickly quashed, with the two-time world champion declaring he saw his long-term future with Ferrari.
"I keep repeating every weekend -- and I don't know why I have to keep repeating -- I love Ferrari and I will stay in Ferrari until the end," the 32-year-old told Sky Sports News.
"It is nice to have the comments from the other team principals every year saying they respect my job and my professionalism -- especially McLaren as there were so many rumors that we had a lot of problems that year.
"But I always say that I had no problems with anyone, it was just the philosophy of the team or rather one man in the team that is no longer there.
Interactive: Singapore set to light up F1
"It is good to have these comments, but I have no intention (to leave). I have three more years with Ferrari and I hope many more to come if we can extend the contract and that will be my hope."
Two-time world champion Alonso has been with Ferrari since 2010, but his position as the team's undisputed No. 1 driver has been called into question following the announcement Finn Kimi Raikkonen will race for the Italian manufacturer in 2014.
Alonso was also given a dressing down by Ferrari chairman Luca di Montezemolo for appearing to criticize the team's car earlier in the season.
Read: Is Raikkonen F1's coolest driver?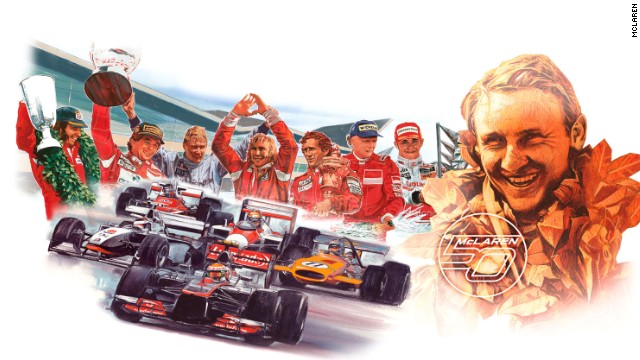 British-based racing company McLaren are celebrating the 50th anniversary of its Formula One team in 2013.
New Zealander Bruce McLaren came to England in 1958 and founded his eponymous race team in 1963 going on to win a first grand prix in a McLaren in 1968.
Brazilian Emerson Fittipaldi would win the first of McLaren's 12 drivers' world titles in 1974. The M23 car also won the team championship for the first time.
McLaren are proud of their innovations on and off the track. In 1981 McLaren debuted a carbon fiber car - a concept that is now universal in Formula One.
Ayrton Senna (left) and Alain Prost (right) both won multiple world titles with McLaren but team boss Ron Dennis (far right) had to manage a fiery relationship between the rivals when they were paired in the team.
McLaren guided Lewis Hamilton to the world title in 2008 but the team have yet to win a driver or constructor crown since the Briton's epic win at the Brazilian Grand Prix.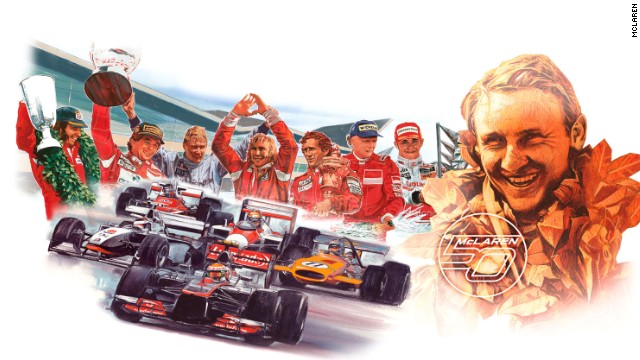 50 years of McLaren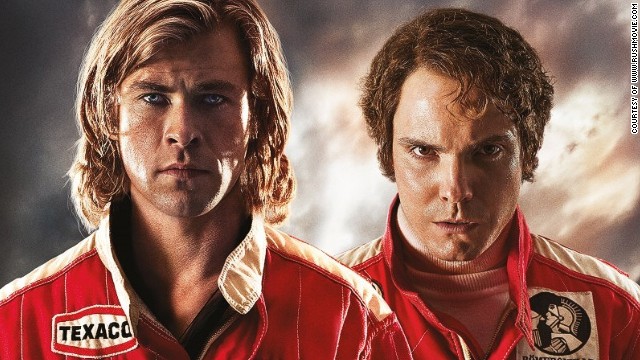 A promotional image for the new Formula One film "Rush." Australian actor Chris Hemsworth plays the hedonistic James Hunt (left) while Daniel Bruhl plays his on-track nemesis Niki Lauda.
Lauda (left) and Hunt seen here during their heyday in the 1970s. Their battle during the 1976 season is one of motorsport's most compelling dramas and has now been dramatized in "Rush" -- which was released this September.
McLaren driver Hunt poses before the 1976 British Grand Prix at Brands Hatch. The Briton, who died of a heart attack in 1993 aged 45, was one of F1's great characters. He earned the nickname "Hunt the Shunt" for his habit of crashing into fellow competitors.
By contrast, Austrian Lauda had a meticulous nature on and off the racetrack. The clash of personalities made for a compelling rivalry on and off the track during the 1976 season.
Lauda's crash at the Nurburgring at the beginning of August was the defining moment of the 1976 season. He suffered horrific burns and nearly lost his life but somehow found the courage to return to the track at Monza just 43 days later. The Ferrari driver conquered his fears and finished fourth to the amazement of everyone and the delight of the Tifosi.
Lauda attends the world premiere of "Rush" at London's Leicester Square. "I was happy to stay alive," he says of the crash at the Nurburgring. "Normally you get killed in this kind of accident. Then it was clear that the challenge now is to see can you ever comeback ... So I fought my way back five weeks later in Monza. I only had Hunt as a target and make sure he will not win the championship."
Lauda's return to the racetrack at Monza took "courage in its rawest form," says "Rush" director Ron Howard. "Both (Hunt and Lauda) were so truthful and so competitive. They just did things their way. And they would have scars of some of those decisions but they also got to own their own triumphs. You have to admire that. To me, that's the nobility of the story."
Current McLaren driver Jenson Button also attended the London premiere. Lauda's comeback was "amazing," the 2009 world champion said. "It's obvious how tough he found it ... You are going to be (scared) after a massive, scary incident. Things have changed in terms of safety over the last 40 years but there are still dangers involved. We understand that as drivers. As soon as you step into the cockpit you know that."
Hunt's son Tom attended the premiere. He said it was "surreal" watching the film for the first time. "There were so many different emotions. For me, it's easy in one way because I know it's not Dad up there and it's a Hollywood film. Ron and his team have done a fantastic job."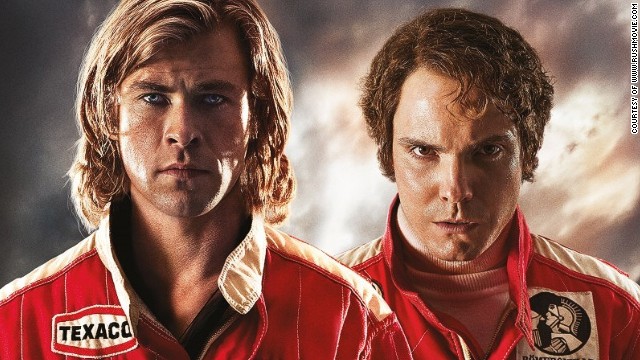 Rush movie premiere
McLaren's current drivers are Mexican Sergio Perez given that Jenson Button
Alonso's solitary season with McLaren was a turbulent one, with in-fighting damaging team unity as both the Spaniard and rookie driver Lewis Hamilton challenged for the world championship.
The 2007 title instead went to Raikkonen, who was racing for Ferrari, by one point.
Raikkonen's return to Ferrari on a two-year deal was confirmed last week, with the current Lotus driver replacing outgoing Brazilian Felipe Massa.
Alonso is desperate to win a world title with F1's most successful team, but has been thwarted by Red Bull's triple world champion Sebastian Vettel and a car which has at times been uncompetitive.
Alonso sits second in the drivers' standings, 53 points behind current leader Vettel after 12 races of the 2014 season.