Fernando Alonso won't buy Euskaltel Euskadi but wants to build own team
September 23, 2013 -- Updated 2005 GMT (0405 HKT)
STORY HIGHLIGHTS
Fernando Alonso won't buy cycling team Euskaltel Euskadi after negotiations end
The Spanish outfit must now find another major sponsor to keep afloat
The two-time Formula One champion says he still wants to be involved with a cycling team
He didn't rule out starting a team from "scratch" and looked ahead to 2015
(CNN) -- Fernando Alonso won't be saving Euskaltel Euskadi after all. But Alonso still wants a cycling team and might start one up from "scratch."
Formula One's highest-paid driver reached an initial agreement to buy Euskaltel Euskadi, Alonso's website stated early this month, but negotiations since broke down.
If the Spanish outfit can't find another major sponsor soon, it won't be around for a 20th year.
"The negotiations between Euskaltel and the representatives of Fernando Alonso for the acquisition of the cycling team Euskaltel Euskadi on behalf of the Asturian driver, which began with an agreement in principle on August 31, have ended without an agreement," the team said in a statement posted on its website.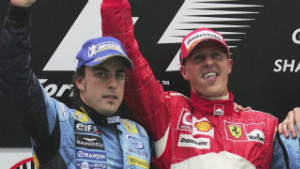 Fernando Alonso's drive to the top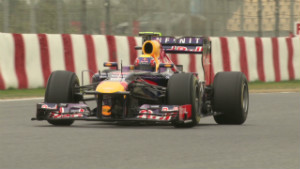 Engines on, Formula 1 returns!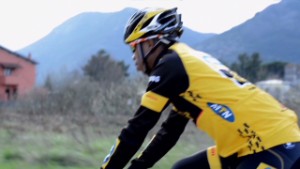 Cycling for a better future
"For Euskaltel it is sad news that after the hope generated by the agreement in principle a definitive agreement has not been formalized to guarantee a professional future for the members of the team and to reward the fans that have been loyal until the last moment.
"We would like to explain the details of the negotiations, because we have done our part, with total honesty, but it is not possible because we need to respect the confidentiality of the negotiations."
Alonso, a cycling fan who hails from Spain, later took to Twitter to respond.
"We've tried it until the end but it's just been impossible to have a cycling team in 2014," said Alonso. "My passion for the sport, my will to cooperate and do my bit remains intact, so this is only the beginning of the future.
"From tomorrow morning we are going to work on building, if need be from scratch, a team we can be proud of.
"It wasn't to be but it will be! This adventure has only just begun. Let's look forward to 2015!"

Part of complete coverage on
December 17, 2013 -- Updated 1507 GMT (2307 HKT)

In the wake of protests in his native Ukraine, heavyweight champion Vitali Klitschko has turned his back on boxing to focus on his political ambitions.
August 9, 2013 -- Updated 0920 GMT (1720 HKT)

The Olympics must use its global reach and immense popularity to help save a generation, says sporting icon Sergei Bubka.
August 7, 2013 -- Updated 1632 GMT (0032 HKT)

CNN's Fred Pleitgen exposes a history of German government-funded doping throughout the Cold War.
April 9, 2013 -- Updated 1628 GMT (0028 HKT)

A six-day run that covers more than 220 km through the scorching heat of the Sahara desert has been billed as the "World's toughest race."
April 10, 2013 -- Updated 1149 GMT (1949 HKT)

He plays the only sport approved by the Taliban, a game he learned as a war refugee in Pakistan.
April 4, 2013 -- Updated 1746 GMT (0146 HKT)

How do you like your sport? Blood, sweat, tears and a nailbiting finish, no doubt. But what about death?
April 5, 2013 -- Updated 0934 GMT (1734 HKT)

Disgraced doper Lance Armstrong's quest to take part in a swimming event in Texas appears to have been sunk before he's even hit the water.
December 18, 2012 -- Updated 1121 GMT (1921 HKT)

New research suggests the use of ice baths to aid recovery after intense exercise is not as beneficial as previously thought.
December 19, 2012 -- Updated 1248 GMT (2048 HKT)

It's not easy carrying the burden of a sports-mad nation's lofty expectations of world-beating dominance on your shoulders.
December 6, 2012 -- Updated 1645 GMT (0045 HKT)

Forty days alone in the wilderness was enough for Jesus, but Lance Armstrong is facing an altogether longer period of solitude.

Today's five most popular stories